Posts

45

Joined

Last visited
Recent Profile Visitors
The recent visitors block is disabled and is not being shown to other users.
Cactus527's Achievements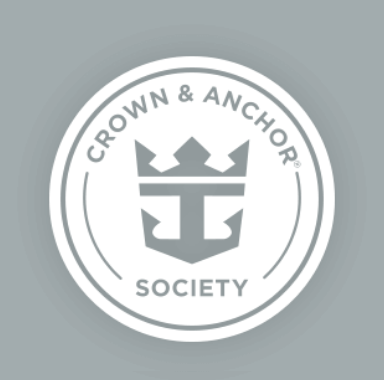 Platinum (3/7)
23
Reputation
Ah, that's a shame. Mine were direct flights and so the discount became phenomenal.

I have found that Southwest offers the best prices for flights on Tuesdays, Wednesdays, and Thursdays. About once a quarter they offer something like this 30% off deal, though usually not quite so good.

I thought this might help some of you. I cancelled and rebooked a flight earlier today that gave me $60 in SWA credit for later. Hope it helps!

We separated beds on Navigator recently and WOW was there more room in our interior room! It was kind of amazing!!!!

You could call RC (if you booked yourself) or your travel agent (if s/he booked) to set preferences. My experience has been that the easiest way to set it is to just talk to your stateroom attendant when you are on board - easy peasy for them to set it up just the way you want ASAP once there.

Are you sure you aren't just upside down people?

My Royal Up email came 44 days prior to sailing. I also could not access to Royal Up via the web site - I could only get to it via the link in the email I received. Hope this helps.

I actually did both - I entered my own photo when originally checking in, and then I added my kids later since they were at school when I did the initial check in. No problems either way.

I found this photo to hopefully help with the Solarium on Navigator question: It's a great spot near the front of the ship, and the hot tub is kind of under where this photo was taken (see the one of the opposite side? it matches). So, a little covered? But no real "roof" to speak of.

For our October cruise, I specifically remember that I checked in immediately on the 45-day prior date. The very next day (44 days prior!), I got an email from Royal Up inviting me to bid for an upgrade. I too had the spinny thing prior to that that never moved forward; in fact, every time I tried to access Royal Up through the web site, it would sit there and spin. The only way I was able to view/bid on Royal Up was via the link in the email I received. That link was then viable until about 48-72 hours prior to sailing. Hope this helps!

This was exactly my experience as well. It's a bummer because the message gets you all excited, and then........nada. Ugh.

Looking ahead toward the holidays, I'd like to purchase some Royal Caribbean merchandise, such as shirts, sweatshirts, mugs, etc. When I click on the link with Royal Caribbean for "Royal Gifts," it gives me a 404 error and nothing shows. There are various places on Etsy and Redbubble showing RC-logoed gifts, but I wondered if there's any place "official" other than on board ships/at Perfect Day/Labadee? Thanks in advance!

For anyone still having issues with the CP, I have had much more success going through the RC app than CP to secure the Black Friday deals. Just FYI!