Posts

4,827

Joined

Last visited

Days Won

31
Ampurp85's Achievements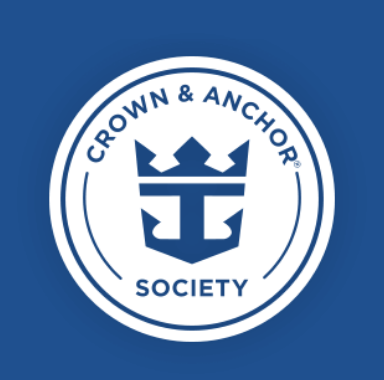 Pinnacle (7/7)
6.6k
Reputation
I might have mixed you up with another family who only does suites lol . I have monkey trauma, I mentioned it in that blog. I actively avoid them, but I loooooooooooove sloths. I loved sailing on Halloween and hope to do it again. I am looking forward to your blog. We are on the last Allure sailing out of Galveston this Oct.

Hibachi is an upgrade cost with the UDP, it will be between $10-15pp and is different from the sushi side of Izumi's. To answer your second question, no, you can only go to restaurants with dining credits once a day unless you pay out of pocket. That means you could either pay full Hibachi prices like $54+ grats or buy the Ramen and teriyaki about $17+ grats each. If you are sailing on Harmony: Izumi and Johnny Rockets are credit restaurants and can only be visited once a day. The others you can go as many times as you want as long as they can accommodate you.

That $12,500 number is just math and not based on actual play. I also want to say I have achieved 1500pt on less than $1000 and my luck wasn't that great. I play the max bet on a slot that the max is under $2 and can cycle through. My Prime status costed me less than $1700 this year and I got 2 comped cruises and my annual one coming. I just got a comped cruise for April, where interiors are $1100+ so I am more than in the black. I only spend what I would be spending based on cruises, as I often sail solo, interiors are fine with me, or I will pay to upgrade. I think a big thing, at least for me, is to find a machine and stick to it. I often hear of people losing more by playing all the machines and that is when I often lose more as well. I sat at pretty much only three machines in Jan on Oasis and lost $950 but I left with 1500pt.

I have done it. I used it on the second half of my Nav B2B in Sept and my 5N Harmony sailing in Nov but I was Diamond. I used my free day first and then just brought the remaining days, on the last night before disembarking I received the credit for 30%. I am doing it again when I sail in April.

Izumi has two options regardless of if you booked through the UDP or on its own. It is prefix or a la carte. Prefix means that you choose 1 small plate, two large and a dessert regardless of the cost of each item. A la carte means you can get $35 worth of food. I don't eat seafood, but I love Izumi's yaki udon and teriyaki bowls, they are $17+ each. Under the prefix I get both plus the firecracker shrimp spring roll ($9), and mochi ($6). That means with the prefix I get $51 worth of food. I can choose this regardless of how I purchased my dining for Izumi's. On bigger ships I tend to take my leftovers back to the room for a late-night snack.

No, the Key people get lunch from a Chops menu, served in the MTD area. But also, to the OP...........be advise that whatever you can book in cruise planner (CP) for lunch on embarkation day will be available. So, if Chops shows no lunch availability that means it will not be open. In my past experience on Oasis in Jan, over capacity sailing, Giovanni's and Chops were the only specialty open for lunch. What @WAAAYTOOO says is correct. Giovanni's looked pretty empty but there were only two servers on for lunch, so they took only a few reservations.

Usually 6-9 months. There is no rhyme or reason with Royal. I sail Mariner and Wonder side to side in Jan 2024, I have booked my UDP on Wonder but no food or bev package exist for Mariner, who sails first.

Ampurp85 reacted to a post in a topic: hoping to be reunited on harmony... (4.29.23-5.6.23 ~ harmony of the seas)

Ampurp85 reacted to a post in a topic: hoping to be reunited on harmony... (4.29.23-5.6.23 ~ harmony of the seas)

Ampurp85 reacted to a post in a topic: hoping to be reunited on harmony... (4.29.23-5.6.23 ~ harmony of the seas)

I recall reading another one of your blogs where you went to the sloth/monkey excursion, and I marvel how you can deal with the monkeys because I hate them. It must be great to drive to port and not have to worry what you might need to pack.

I will be honest, the casino host I have encountered this year tend to leave a lot to be desired. Last year I was told that if the majority of the cruise ended before March 31st, it counted for only the current year. Now they are saying it will split, which makes sense for longer cruises like a 10N. But I would still take this with a grain of salt.

It will probably open up when the sailing is closer. I don't think they even started offering the package until maybe 4/5 months before sailing when they have a more accurate account of how many passengers will want it. You will contact a Royal rep or buy it in cruise planner, so just be on the lookout for it.

I want to point out that you should keep in mind that different rooms can be had at different points. I saw JS for 6500 points on various ships and sailings. I just learned on my last sailing to ask for a printout of the cruises at the points threshold. That's exactly what I plan to do on my next cruise, ask the casino host for the list starting at 2000 pts and working my way up. I saw the 6500pt list in Jan on Oasis and there was Alaskan balconies, GS on Liberty, as well as JS on ships like Anthem and Odyssey. Some included up to $1k in freeplay as well. While 9k points might guarantee a JS, it might also be had with fewer points.

See that's it.......other than this blog and Facebook I have no social media. So I haven't learned all the cool youth-like hacks . But ooh it's nice that people are cruising and I can read all the blogs with different experiences. I'm learning new things all the time.

Ampurp85 reacted to a post in a topic: hoping to be reunited on harmony... (4.29.23-5.6.23 ~ harmony of the seas)

Casino looks big and I enjoy that you actually like to get out while in port. I too think that pork burrito is one of the best new additions to the menu. I do notice the tortilla seems to change a lot. I had spinach but I saw the regular flour ones in photos.

@SweetPea this is why I never get promenade view or non-OV balcony rooms.