Posts

2,620

Joined

Last visited

Days Won

6
Ampurp85's Achievements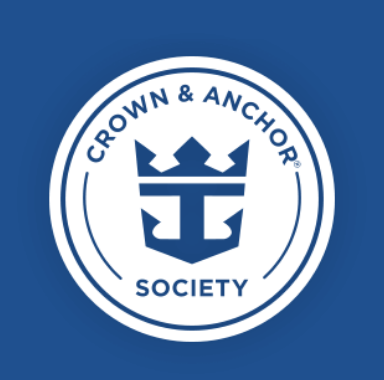 Pinnacle (7/7)
3.5k
Reputation
I believe that they will charge on one or the other. I can't quite remember but I think it is sea days are a charge and while in port it might be still free.

I know what you mean, my last cruise was in Feb, and I don't get to go again until Sept. Although my family is small, I don't cruise on holidays, too many children for my taste. I normally do Halloween and/or early Nov and then a couple right after the new year. But with all the current changes in everything, I might be adding Sept in the mix, that would get me up to 5-8 cruises a year. If I lived closer to a port, like maybe a 7hr ride away or better, I would cruise every other month.

I normally leave the tip on the table or hand them off to the staff. I carry a certain amount of $1,5, 10 and 20 bills so I am prepared. If it is a group of us, I tip with a larger bill after each round. I don't like to wait until the end but if you do, write the crew members name down so when you get more envelopes from guest services or concierge, the tip will go to the right person. You can drop off at guest services and they will distribute them to the appropriate person or the concierge. I would not leave anything in the cabin unless it's for the cabin attendant. Lastly, the tipping habit won't be "reported" per se, they might tell crew members if you remove grats but your habit might follow you on each cruise with crew. I.e. when tipped a lot in the suite lounge on Allure and we would see the crew members out and about and they would be extra friendly to us. I was solo and tipped in the Diamond lounge and whenever I saw one of the crew he would do extra stuff like bring me drinks without asking or charging. Of course YMMV but all in all you should get great service regardless.......unless you remove grats, then ........

@CruisingNewb I agree. If you are prepared and withing an acceptable time, show up 30 or so minutes early. @Suite Snob I guess my issue is that it trickles down. Families with babies, the elderly, etc. who show up way before their scheduled boarding time on the basis that they will be allowed to sit in the terminal, but instead have to stand in the heat, don't elicit sympathy from me. Even if you have to check out of a hotel, you don't have to leave and stand in such heat. I will just say that arriving anything more than 30min before your scheduled time, be prepared to face the consequences.

Chef's table isn't included in the UDP. So you will pay full price and that would be per person. I believe if you do it as an addon with star class you pay for the wine extra but if it is purchased outright, the wine will be included.

Ampurp85 reacted to a post in a topic: But will there be a walrus? Jewel Arctic Cruise, June 20-July 2, 2022

It is weird how I never think to bring board games. I have either physical books or something on my Kindle. I spend lots of time saving books for my cruises and I can usually get through 5+. I met up with some people on my last 2 cruises and joined their trivia teams, I have lots of knowledge (I won't call it useless) except when it comes to Friends. I don't get that show. @Suite Snob You look no-nonsense, which describes my personality but not my face. I have resting-nice-face, it looks sweet and friendly, even when I don't want to. I look young too, so lots of people will strike up a conversation with me. I feel like the older you get the less people want to bother you, maybe that's why people shy away.

You often mention how you only sail suites, so when you arrive it's a moot point as you have priority boarding. But for someone who has an 10:30/11 boarding time to have to wait behind people who have a 1pm or later time, is wrong. The only reason someone would need to arrive extra early is because people aren't following the rules. Ships have gotten bigger, so circa 2005 when they didn't really need check-in times, you could wait at the terminal for your "whatever-o-clock" boarding time. Now we have ships that hold 5000+ pax and waiting terminals that only seat a few hundred at a time. This leads to long and confusing lines, where people who might be in the right end up in the wrong. You now have people in the boarding room who don't board until 1 or 2, waiting to be called, instead of people who were 10:30 or 11am. Hence why the stagger the check-in and assign boarding times. Pre-restart you didn't have to/want to enforce those assigned times because only two things were required, ID and setsail. Now you need that plus vax and negative test, which require human reading, so you need to have those readily available and stick to the assigned time. It is no different of if you have a doctor/dentist appoint at 2pm but show up at noon, on the off chance they will take you. Maybe they take you (under the belief that whatever you have going on is simple, it's not) but now the person who had an appointment at 12:30 has to wait and it screws up their day.

Its a 5n but I am sailing solo, which makes it technically 15pt in total.

Unless you purchase a specific restaurant, all reservations are made once you board and connect to Wi-Fi on the ship. So, nothing will be booked up before the ship sails. You need to get in contact with your TA and have them make the reservation for your specialty dining.

Makes it easier but no. If you guys will be together most of the time, only one of you needs it.

You stick your seapass card into the designated slot on the machine. Enter the code, which will be your birthday and you can change it, then you can go to your personal account. They will ask about transferring funds which you will do from your onboard spending account in any amount you choose.

I would firmly disagree with people arriving more than 30min before their boarding time. This is why the lines, are what they are. If everyone has copies of documents and everything in order, then the check-in and boarding process will be a snap. There is a purpose to having staggered boarding times: someone with a 1pm boarding time shouldn't be there at 11:30 because they cause issues for people who will/should be boarding at that time.

Lol normally yes but this is already a GS that I needed the double solo points for. It's in Jan 2023, if I put her in my room, I would lose the 10pt; which gets me my D+ status.

This is a YMMV situation. You brought the UDP for your child and paid a set price as opposed to adding your child at separate occasions for $10 each time. That $10 add-on is for children and mainly the children's menu. Which the waiter could choose to enforce or not.

Okay so I have had Chops on 4 different ships and will say that the experience has varied amongst all of them. I personally only recommend Chops because steak seems to be rather universal, and everyone can find something on the menu. However, I would hit any other restaurant before Chops because I find you can get a just-as-good or better steak at most dining venues across the ship. The sides will vary in taste and quality, which makes the "they have better sides" a moot point. I loved the spinach on Chops on Harmony, but it was bland on Mariner. The same for the mashed potatoes and gruyere tots. Mariner's Chops had the best mac and cheese of any ship, RCG sucks when it comes to mac and cheese, so this was an amazing surprise. Izumi is a good restaurant; I wouldn't say great because I don't like sushi. They do have really good bowls and noodles plus a few amazing apps, but it will boil down to what you enjoy the most. The Hibachi experience is why there are so many more reviews for that. Overall, the takeaway is that different folks will have different views as whether something is worth it. If you want something, get it and enjoy it.