Posts

1,782

Joined

Last visited

Days Won

4
Ampurp85's Achievements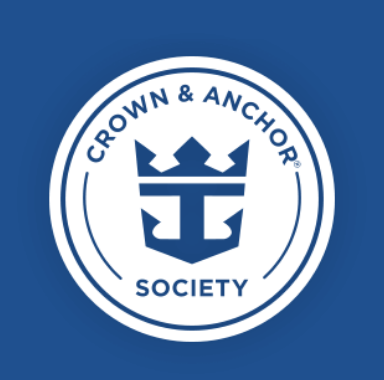 Pinnacle (7/7)
2.6k
Reputation
sammy79 reacted to a post in a topic: Step side to side to side.... there's a Star in the middle!! Jan 10-28th

Traveler reacted to a post in a topic: Step side to side to side.... there's a Star in the middle!! Jan 10-28th

Traveler reacted to a post in a topic: Step side to side to side.... there's a Star in the middle!! Jan 10-28th

Traveler reacted to a post in a topic: Step side to side to side.... there's a Star in the middle!! Jan 10-28th

Day 4. St. Maarten. While in Port they will usually clean your decks. So we waved to our attendant several times because the balcony is huge. I am 99.99 % sure that this is 4 rooms, so imagine the balcony IS 4 balconies. Last night's comedy show was probably a 3.2/10. The first guy was awful, 3 of the youths sitting in front got up after 5min and told him they weren't impressed. A lady in the audience honed in on a joke and provided way more laughs then 1st comedian. There was also THAT guy. The one who laughed the loudest, was probably the most inebriated and needed attention. These people provided the entertainment. The second comedian was okay, I had some good laughs. But who knows if it was really funny or if the 1st was so bad the rest was miles better based on that. I hit the casino and Sorrento's after the show. Then off to bed. Since I have never been on harmony I hit the Windjammer for pictures and chocolate milk. IMHO the Windjammer is beautiful and fancy looking on here. I know us Star classy folks shouldn't be slumming it with the "poors"(not my words, don't kill me) but I wasn't going to ask Alexa for 2 little boxes of milk. They had one section open and nobody was there as I took some photos. We had decided no breakfast and just lunch. With it being a port day, only a few places were open for lunch. JR, the WJ, Park Cafe and CK. Shockingly we decided on WJ. They again had only one side open and a make your own paella station. They had nothing I wanted so we thought about Park Cafe but I'm a picky person, too much pre-made food. So JR it is. There weren't a lot of people yet we waited so long for our food. Side rant the Rocket Double comes with 3 patties and the original comes with 2.....rather all specialty burgers will have 3 patties. That is totally cookoo bananas in my opinion. I took a patty off and still couldn't finished. I had a milkshake and fries that I finished waiting so long for the burger Originally for my Jan 24th mariner I had Chops+1 and after enjoying the dining for star class I canceled to get the UDP. Well RCG is weird as usual and won't allow me to purchase anything on CP while connected to the ships Wi-Fi. The plan is to sign in through my service and get it.. Tonight is the Aqua show and Wonderland ......wish me luck!

@seabirdI can work fairly easy. I normally take vacation around this time so they know. But I keep who "knows" knows to a minimum. Don't want to be too bothered.

@WAAAYTOOO ah yes that is how the new emails are being worded. The letter you get from C&A when you sail is also different.

Funeegal reacted to a post in a topic: Step side to side to side.... there's a Star in the middle!! Jan 10-28th

RWDW1204 reacted to a post in a topic: Step side to side to side.... there's a Star in the middle!! Jan 10-28th

RWDW1204 reacted to a post in a topic: Step side to side to side.... there's a Star in the middle!! Jan 10-28th

RWDW1204 reacted to a post in a topic: Step side to side to side.... there's a Star in the middle!! Jan 10-28th

AlmondFarmer reacted to a post in a topic: Step side to side to side.... there's a Star in the middle!! Jan 10-28th

Day three... We had room service breakfast. I had eggs, crispy bacon and hash browns. It was hot and mostly what I wanted......those darn cooked tomatoes! Lunch was supposed to be Johnny Rockets (JR) but @AshleyDillo mom saw that CK had pineapple glaze ribs. So, half of us went to JR and the other CJ. We did a bit of walking around because we thought why be on time for JR. Well, the joke was on us because we had to wait! No biggie we sat down at the "bar is open, but restaurant is closed" Sabor, trying to decern what the captain had said. Apparently, we weren't going to St. Thomas and would be spending longer in St. Maarten. I was happy with that as I had no plans to get off. We did so more walking around after lunch and spent a nice time chilling on the suite deck. I went to the Solarium that has no pool. Of note: the loyalty ambassador keeps very short hours like 1-2 hours each day. She has to work guest services as well. Our in-room snack has mostly been a cheese plate, a fruit plate, some cookies and a meat plate. Maybe we didn't specify better, maybe it shouldn't come exactly after lunch or because there is only four of us and they don't have good cheeses; the lot of it has been going to waste. Today we got nothing and might have missed it Dinner tonight was Hibachi, and it was everything I thought it would be and more. Too much food but also lite. Like I am typing this an hour later and thinking I could go for Sorrento's. At the time I left food on my plate because I was full. We have the comedy show in the Attic tonight. When we sat down Alexa told us that St. Thomas was back on.... super bummer. On a side note. A random guy started talking to @AshleyDillowhile waiting for our table. He was loud and a very big fan of himself. We could hear him the entire time in Hibachi, and he managed to steer every conversation about him. Our luck is great when it comes to that; veering into a dinner and show thing with these cast of characters. Also, their Hibachi chef had way better pitch than the headliner......he had the vocals, I would listen to him sing any night.

Ampurp85 reacted to a post in a topic: Step side to side to side.... there's a Star in the middle!! Jan 10-28th

Price would be per item and not like regular soda at restaurants with refills. The price is the same all places unless you have C&A coupons. So it's $3.50 all places plus the 18% gratuity. And like everything RCG, ymmv. The server might refill it throughout the dinner and charge you once or they may follow rules.

My bid were saying all expired and pending for one. This was like that for 2wks and then I got my email and credit card charge 6 days before sailing. I went from interior to spacious panoramic overview for the min.

The Windjammer was opened on my Indy Jan 10-14th. Under 1400 pax. It was only slightly crowded at breakfast. Only 1 section out of the four, if I counted right, areas were stocked with food. I think it's a hassle to close once its been opened or they are using it to keep social distance a thing.

I had to try the bionic bar; it was on my must see/do list. I see the hype when you are new to this type of thing but the drink, even though I made it myself, was nothing to really be wowed by. I have been having issues with my card since the beginning. I think it has something to do with how late we changed the booking. First my card didn't work, I didn't have all the functions on my app, but I could open the door. Genie Alexa got my card and app to sync. I learned later I was being charged for everything and then refunded, while my cabin mates always showed a zero charge. Alexa fixed that. I got Starbucks and finally it was a zero charge. We explored the Boardwalk and were able to watch some of the Aqua theater performers practice. The Boardwalk was super empty, like a ghost town in my opinion. Tonight, was formal night and dinner at Chops. My Chops experience on Mariner wasn't that great but I know that things vary ship to ship. I went in with no expectations and the team at Harmony blew me away. The food was amazing. I can't say for sure if they are just really being great to us because of Star class, because of such small capacity or because they have better quality. Our server was engaging and very accommodating. Also, the pretzel rolls might be the best bread on all of the fleet. My petite filet was cooked a perfect medium. My only gripe were the signature drinks. The Lavendar martini tasted exactly like soap and the pink grapefruit drink was pure vodka, I think it was missing the Cointreau. I had the shrimp cocktail, and it was the best I had so far. I chose two desserts, the cheesecake and apple pie. Ugh that apple pie had raisins, so I was disappointed. But the cheesecake was very good. Towards the end of our dinner a party of right set across from us. They had definitely pre-gamed and also were celebrating a 50th birthday from Sept 2021. It was like the real housewives of Harmony of the Seas. Some were Star class, and some were something. They all did not understand inside voices. Poor Alexa had several people screaming in her face. The poor server was in for it. Especially the guys for more bacon. "Eight more bacons sir, eight bacons, bring me more bacon!" That poor server was trying to get entree orders and all they wanted was more bacon. I love when we get dinner and a show! We enjoyed time in our room after dinner until our headliner show at 10:15. Michelle Murlin was the headliner, and she was a Broadway player from Cats! and Les Misérables. She was made for theater, the other stuff not so much. Let me preface this by saying the theater wasn't even twenty percent full. We were in front row and she had chosen some sort of fantastical spotlight setup for her show. I loved that she was high energy, but her voice wasn't suited for the more soulful songs she tried, it made her sound off-key. Also, she had all that Broadway razzamatazz in leg kicks and musical struts, that don't suit a song like "I am every woman." The party next to me had a gentleman who knew and sung along with every song and impression of another artist song. I loved him more than her. The band was incredible. She named dropped her husband who was in a group called the Letterman and also that her set was hard, but this band was able to learn her setlist with an hour of rehearsal. Let it be known that the giftshop had her CD......but it also came with a flash drive, that had all 8 or so of her CDs, so those who didn't have CD players could enjoy. Before she sang her last song of Memories from Cats! she invited us back for a Thursday night show. New dress, new heels, jewelry and songs. We have dinner at 7, so we won't be able to make it unfortunately. A few rows behind us I noticed a large party of couples dressed 80s prom for formal night. A few were dancing in the aisle to the music, it was fun and cute. We walked through the art gallery and casino. Then spent the rest of the time enjoying our room.

Harmony 16th-23rd.... 2100

The food coma is real!!! After returning to the room. I unpacked. We headed to CK around 6:45. I was shocked at how empty the SL and CK was during this time. We had a nice table overlooking the deck. There was a table, well 2, that was full of children. The parents weren't as respectful as they should as the children were a bit loud moving from table to table, disturbing the foursome across from them. The filet was just okay on this sailing. @AshleyDillo Mom had to send hers back because it was prepared incorrectly. Mines was very salty. Over salted steak sitting on top of truffle mashed potatoes, salty-garlic seasoned spinach. It was hard to fully enjoy. But the burrata was on point. Dessert was the hazelnut cake which came with frozen yogurt and savory granola.....which tasted like actual soap. After dinner we headed back to the room to decompress and then at 10:30 we went to the 1887 ice show. It was very entertaining but some parts were creepy but every skater was super talented. We hit the casino after the show. I played for 20min on my free play. Watch other people play a bit and went back to the room. Set up for a bit chatting to the wee hours and went to bed around 4am DAY 2 I woke up around 10 to some "urgent" work emails and decided I would forego breakfast and wait for lunch at Izumi. I don't eat sushi but I will try new things. Everything I tried I liked and would definitely go again. We ended up wrapping our food to go. Because it was so much food. Apparently there are only 2100 guest on this sailing. Nothing had been crowded, not that it would matter because star class duh!. We have Chops for dinner. Don't have too many plans other than trying drinks.

@MLH no rooms are good, 2 doors to each master.

Okay so let's start this..... So we received word of a later embarkation time and left the hotel a little before 11am. Got to the terminal and pulled into the star class boarding area. They check our test and cards. We had to wait. They were staggering because so many people were already there. This was unacceptable of course. We had to wait about 4min and then we breezed through everything. The problem is we waited for our Genie. I didn't know only 2 were currently working since Joyce was in quarantine. We met Alexa and she shared my love of purple. Our room was beautiful once we took the 20-50 pictures needed to brag about it. Since the reservation was altered my seapass card didn't work. No biggie, Alexa was on it. We had reservations for Jamie's at 12:30 but made it there a little after 1pm. Food was so much better than on mariner. When returned there was fruit, cheese, meats and cookies. Plus so much more liquids. We were very charitable to those in "Gen pop." A couple of people came and were amazed by the room or apartment as I call it. I unpack and am already spoiled. Tonight is filet night.....

@Ferramc room looks basic until you really get into it. Then you get the beauty of the suite. It's like having 6 rooms in one.