Posts

8,911

Joined

Last visited

Days Won

107
45 Followers
About Lovetocruise2002
Lovetocruise2002's Achievements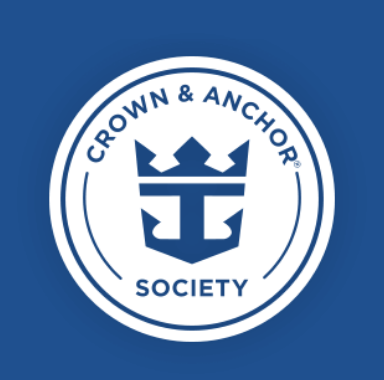 Pinnacle (7/7)
Rare
Recent Badges
13.1k
Reputation
That is just ridiculous! I have no others words. But thanks so much for posting that. That makes the article that I linked in that other thread (the one from last week where two people tried to use the LAMP test to come back to Canada and were told to turn around) make more sense now. Not that any of this makes sense whatsoever.

That makes me feel a bit better seeing that your quote was $85 for 5 and I have one less. Still seems too good to be true lol

That's my sail date too (on Oasis). We will have to find out together I suppose lol. But keep me posted if you find out anything else from Switch Health.

I just found this. It's pretty recent, from a few days ago. https://toronto.citynews.ca/2022/01/16/relieved-but-what-a-nightmare-travellers-pre-entry-covid-test-questioned-by-border-officials/

Thanks for that info! That pretty much decides it right there for me! I just found it odd yesterday that when I priced it out online, the quote was $76.25 for all 4 of us for the Pandemic plan. Seems too good to be true, hopefully I am not missing something.

@YellowBrickRoad and @recogneyes I would love to hear how this goes for you both. When do you sail? I would love to do the Switch Health option but wrote it off because I assumed the address would be a problem for me since I am testing onboard a ship. I cross from the Ambassador Bridge so I need the test to have a US based address.

Are you driving? I thought from one of your previous that you mentioned that you are. The only concern with the Switch Health tests is what address it uses on the results document. If you cross back through the land border, the return PCR must have a US based address. That is not the case for air travel but land has that condition.

That is what I spent most of the afternoon doing today (pricing out different scenarios). The multi trip all inclusive seems to be the better deal if I compare it to insuring each cruise over the next year individually, even though it's a bigger chunk upfront. And yes, the thought did cross my mind that travel rules might relax by summer but then I might be kicking myself if it doesn't. I might give it a few weeks and then decide. I have 7 weeks (from today) till next cruise.

Yeah, our Visa and work coverage covers some of that other stuff too. I do like the idea though of the all inclusive instead of piecing a bit here and there. The other reason I took a look at the all inclusive as well is because I am considering buying a multi-trip plan for the rest of our travel this year. One of those trips is Anthem to Norway....I cannot decide what to do.

Looking into the Manulife Cover Me plan as well. Debating between the Covid 19 Pandemic Plan or the All Inclusive policy. I mainly want the insurance in case of unexpected quarantine. Any thoughts of one over the other, other than cost?

When I sail out of Vancouver, it will be either the Pan Pacific or Fairmont Waterfront for us!

We did the same in December. Went to Shoppers on Friday, flew out Saturday morning, sailed on Sunday. Plan to do the same in March as long as there are no major changes.

You can definitely re-price a sold out category if the price went down. See this post. https://www.royalcaribbeanblog.com/boards/index.php?/topic/10443-fare-reduction-for-phantom-cabin/#comment-98112

That is pretty much how we felt when we sailed last month. But I feel a bit uneasy with their new wording with the "might be fined $5000". Makes me so angry.