Posts

390

Joined

Last visited
Cruising With JT's Achievements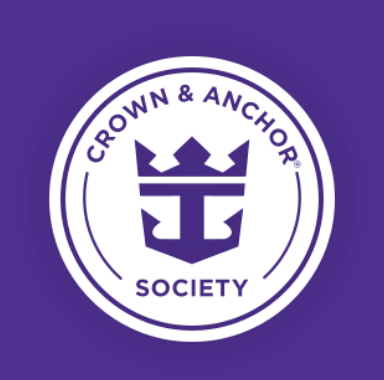 Diamond Plus (6/7)
341
Reputation
I think I might be the only cruiser staying on the ship the whole time I've been to Alaska twice, going back mostly for the ship. I miss cruising, the ship is usually my destination (unless it's going to Perfect day @ cococay)

You will enjoy Mendenhall Glacier and White pass scenic railway for sure! I have never done the whale watching or sea otters/raptors.

Cruising With JT reacted to a post in a topic: I wonder if they will be playing this Paul Simon song in all the places for Vaccinated passengers only

These are from Europe if I am correct?

Cruising With JT reacted to a post in a topic: Harmony of the Seas - November 21, 2021 - RoyalCaribbeanBlog Group Cruise

@DarinMHi! Me too... I am booked on Nov 14th, just created a roll call here but not much action, I recommend joining the FB group that has been created as well for 11/14 Harmony! Almost 300 people in there and active + fun! First sailing out of the US for Harmony let's goooo!

Haha nice! Haven't started packing yet, I usually start packing most non-wearable items a few days before and clothes the day before (gotta have fresh laundry!).

Inside cabin. No way. Balcony and above only!

Welp, after doing some more thinking...I have also cancelled this cruise. Will wait to go on Odyssey until April 2022. Hope everyone has a great time!

Just moved a few bookings around and am now on this sailing! Anyone else? Excited to be the first sailing out of the US on Harmony in 2021 PS -- would've totally done the RCL Blog group cruise on 11/21 on Harmony but I have a family wedding to go to that week... womp womp... PSS -- there is a huge facebook group for this sailing so come join us if you are booked!

The Delta variant and whatever variants in the future are not going away. It is up to humanity to learn to live with these viruses, we can't let it continue controlling the rest of our lives. Yes, be careful and cautious but enjoy the experience.

I think the limited options are due to the cruising restart + lower capacity + various changes made to port arrival/departure times. Basically expect the unexpected if you're cruising in 2021. Things won't truly be back to "normal" until sometime in 2022, could be summer 2022 for all we know! Just happy cruising is back, can't wait get back onboard!

Any updates? I heard about a few others having the same issue.

2 days on Allure is going to be so hard!! PS -- my favorite ship and cruise of all time.

Congrats @twangster!! Excited to hear about your experience as well. I know a few RCL Blog Insiders who are also going! I am not sure if you're one of them since I don't know your real name

@CHRIS WONGI am staying in this exact same room when I board Odyssey in November. It's a great room perfect for 1 person! Looking forward to meeting you! I think you'll be in the casino so I will look for you there. Big fan!