Posts

57

Joined

Last visited
ShakeDownCruise's Achievements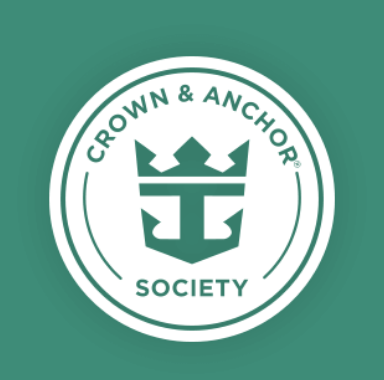 Emerald (4/7)
49
Reputation
Quick question on royal up. I would assume they make their choices purely on what nets them the most additional money right? Hypothetically if I paid $2000 for an inside and someone paid $3000 for an oceanview and we both bid on a balcony upgrade but I bid $300 over his $250 I would get the room right even though the other person paid more in total. I would assume original room and original cost have no effect on who gets what right? I imagine this was answered before but I didn't see it.

The Cruise Junkie reacted to a post in a topic: LIVE - "Back on Brilliance, baby!" Brilliance of the Seas February 14-18, 2019

LIES!!! Who am I supposed to report the administrator to?

$10 for everything but hibachi is my experience. We did ultimate dining on Oasis. They allowed us to do hibachi on the first day with our package which i've Only been able to do on Oasis (2x). My kids are 6 and 9. We did not pre pay for anything. We were charged $20 at hibachi for my son as he ate everything. They didn't charge me anything for my daughter as she didn't really eat much. At Izumi sushi we just used our $70 to feed everyone. At 150 they charged each kid $10. At Chops and Giovanni's they didn't charge us for either kid any time even though they ate. So we had 10 specialty meals and it cost us a total of $40 for the week for my two kids. i don't think any price would be below $10 if they do charge you. I wouldn't buy anything ahead of time. You may get lucky and not pay anything but I wouldn't expect it. Also if you want to get some main dining food they will probably do it. My son was eating beef carpaccio and salmon for free and my daughter had Mac and cheese for free. If you are going to eat at the same place a good tip the first time increases the odds you won't pay for the kids the second time you go. I hope that answers you question. If not let me know and i'll try again. I do think Oasis is the most lenient of the Oasis class on charging though. It's not consistent (surprising I know).

Lovetocruise2002 reacted to a post in a topic: MSC Seaside Thoughts From A Mostly Loyal To Royal Family

@Lovetocruise2002 I think you'll have a great time. No it's not Royal but the beauty of the ship and the views of the oceans really are terrific.

jticarruthers reacted to a post in a topic: MSC Seaside Thoughts From A Mostly Loyal To Royal Family

So how does the MSC Seaside stack up against Royal? Some background info: My family of 4 just returned from our weeklong spring break cruise on MSC Seaside. This is our 15th cruise, 8 with Royal and 6 with Disney. Our last 5 cruises in a row have all been Royal as Disney went from high priced to crazy priced. Additionally we really enjoy many aspects of Royal equal or better than Disney at this point. Every future booking that we currently have is on Royal so we are mostly drinking the Kool-Aid around here. I originally switched to this MSC sailing in place of an Oasis sailing as it was cheaper, a brand new ship, a better room, and better perks. We stayed in Room 11003 which was advertised pre-build as a 2 bedroom suite with a giant wrap around balcony. It actually ended up being a one bedroom suite with an above average but one sided balcony. Our travel agent was able to get us some OBC for this false advertising. Overall my thoughts below are mostly when comparing Seaside to Oasis class although I have been on Brilliance, Enchantment, and Indy. Let's get to a bullet form of positives and negatives Here is a list of positives for Seaside as it compares to Royal: With our Aurea Package drinks and spa access is included on top of a cheaper room we easily saved $500 per person of additional cost from Royal. Doubles (and sometimes triples) drinks were no problem and sometimes encouraged by the bar staff. Mixed drinks were all from canned soda which is a better quality soda. Often they would give you the can with your drink. The cost of after hours kids club can be billed per night per kid and is less expensive than Royal. Their after hours pricing was $6 per hour, $10 for the night, and $50 for the week. The vibe of the adults only aft pool area was very cool. Overall I would rate the Seaside MDR slightly better than any of Royal's that I've been in. Close but overall food quality I would score a bit better. PIZZA-No single item clearly dominates over Royal more than the nonstop fresh and quality New York style pizza. 50% of my weight gain on this cruise was directly from pizza I am sure of it. The kid's water park was slightly better than any of the Royal splash pads. It was an enclosed and shaded area with 4 slides and a large splash pool and an additional toddler slide area. Room service was included with our Aurea package all day except from 11PM-5AM. A bowling alley, we bowled twice and really enjoyed this. Gelato and gelato ice cream bars are included with the Aurea package. The chocolate ice cream bar in particular was awesome. The main stairways are gorgeous in the atrium area. It is a beautiful ship for sure. Ocean views are everywhere. I told someone it reminded me of a Brilliance ship on crack. If Oasis class is called too inward facing this is certainly its foil. The value of our room size for what we paid was great; MSC is trying to buy some business of course since they are the new ship in town. The supporting team below the cruise director was very good. Tons of places to eat outside. All around the main buffet you could eat outside. The Jungle pool area was a hit for our family. It has a retractable roof that they usually had half closed. It created some warmth on the cooler days. It was similar to the Solarium but having it family friendly was a plus for us. Lots of shade too. The tipping was completely unexpected by the employees. I like to tip throughout my cruise on Royal but maybe because of the European origins of MSC, you couldn't even add a tip to a bar item if you wanted to. From a cost perspective this is a positive but I actually like to tip so a mixed bag. Push buttons by your room entrance door that would put a color above your door so your cabin steward knew if you wanted privacy or wanted your room serviced. Plus they knew if you were in the room even if you didn't ask for privacy since your room card had to be in the holder by the door. Way more roaming drink servers all around the ship than Royal. They did a better job with seating the theatre each night. Attendants would check every row and fill every seat and escort the last 50-100 people to the last seats available. Splitting parties as necessary. Very nice sports bar. The selection of the buffets was less than Royal but I thought the flow and food quality was slightly higher. The talk about tons of opera is completely unfounded. Across the 7 shows I doubt there was more than 10 minutes. There is some music from Phantom of the Opera and other musicals but Royal does entire productions so I think that's a non-issue. The ocean views from many of the bars in the atrium were beautiful. Here is a list of negatives as it relates mostly to Royal: No kids club on day one, major bummer, it was only open for family time. As many have mentioned, it did have a faint sewage smell when we first entered. I don't know if we just got used to it or if it improved throughout the week. The only place I continued to smell it all week was in the shower before I turned on the water. No Michelob Ultra on the ship, my wife's drink of choice! My drink of choice Jack Daniels was not on the Aurea package. For $80 a person for the adults we both upgraded to the deluxe package so that I could have my drink of choice. Royal has Gentleman Jack as well which they don't have. One plus to this was that the upgrade to deluxe gave us unlimited access to our room's mini bar. It was stocked with 4 different beers, all of your major sodas, a few weird European juices, water, Pringles, a few hard liquors, and some other snacks. You would leave a form daily and your room attendant would reload it with no additional charge. We tried morning room service twice and it was late and very limited in selection. There was a special breakfast sandwich that you could pay $2 for but both times we ordered it they didn't have it. One time our delivery guy went back and got us a few eggs Benedict instead which was nice of him. Overall though not much to get for breakfast by room service. The entertainment was good but not as good as Royal's on Oasis class. They had a different 30 minute show every night. We went to all 7 shows so it was good but still what the Oasis ships offer can't be matched at sea. The ceilings felt lower than some of the newer Royal ships in some areas. I have no data to back this up but being a tall guy I felt closer to the ceiling at times than on newer Royal ships. No hand washing was required for people that walked into the buffet. This was shocking after seeing Disney and Royal really push this. They had nice soap and water hand washing stations and sanitizer always available but many people just walked on by and there were no employees there to compel them to do the right thing. The service was good but as a whole I think I would rate it slightly lower than Royal's. Not a single bar of soap anywhere, just pump stations in the showers and at the sink. Their towel policy was bizarre in that you could only trade them out at one spot on the whole ship. The main expectation was that they are kept and replenished in your room by your attendant. If you lose one supposedly it's a $20 charge. Less vegan options at the buffets than with Royal. Essentially no arcade whatsoever. There were only 2 racing games and 1 air hockey table in the entire ship. Our kids love the arcade on Royal. Internet speed was good and 6 gigs to share for 4 people for $130 wasn't a bad price but the no-worry nature of Voom can't be beat. There are significantly less activities than on most Royal ships, especially on seas days. Our balcony wall was white so you couldn't see anything from the chairs but white. The splash pad hours were poor. Closed the first day (and we had our suits) and on other days it closed pretty early. Water was everywhere in the kids pool area. No employees were using squeegees to keep it relatively dry. It made a shocking difference on a busy day and I think a few lawsuits and they will change this. Not enough covered hot tubs. Also the main pool area was totally devoid of shade for the most part. Embarkation was good but the first hour on the ship was very crowded and disorganized. We waited in places we didn't need to wait because staff wasn't directing well. No bar service in the theatre. Not enough room to eat breakfast outside on the balcony for the level room we had. Vegans don't get offered dessert at dinner. No alcohol allowed near the pools or hot tubs. You can't leave your drink behind the hot tub and sip it; you had to leave it by your chair. You could not get the same servers every day or the same table. In our dining room it was first come first serve. If we weren't early we couldn't get the server and table we wanted. Reservations are needed for the late night kids club (we never tested this room so not sure if it held up). Overall the kids clubs were nice but things appeared much more chaotic and we didn't feel comfortable with our kids there to the same degree that we do on Royal and Disney. AdventureOcean staff really is great. The bowling is timed with no warning so we got shut out of our tenth frame. Kids weren't allowed in the spa to tour even on the first day. Kids Club is closed and the Spa doesn't allow kids, someone at MSC hasn't connected the dots there. Let the families check it out the first day like they do on Royal. Essentially you can not use the spa on the first day if you have kids. While the pizza is amazing, they stop making it at midnight even though the buffet is open until 2am. Room service is the only way to get food for the really late hours when you shouldn't be up anyway. Overall what is our final evaluation? I would say that we had a great time on this cruise. All in all I don't think the Seaside or the American MSC experience is as good as the Royal experience but it's not a landslide victory. I think if pricing or benefits drop the total cost of a Seaside cruise a fair amount lower than a cruise on one of Royal's newer ships that it is worth checking out. We would sail on Seaside again but we didn't rebook onboard and I am not looking at their website on a regular basis like Royals! If you fear the Carnival clientele I can say that the Seaside guests were similar to what I'd see on Royal except that there were many more foreigners as you would expect. I also saw numerous Disney Castaway Club Lanyards as previously loyal Disney cruisers look for a more reasonably priced cruise vacation. I think in the end Seaside is a great thing because it puts pressure on the big 3 and Disney in the Florida market. When there is competition and all of these companies keep trying to one up each other ultimately the consumer wins. I think the new sports bar on Symphony is a response to the sports bar on MSC Seaside and other ships as Royal has been lacking in that arena. Royal wouldn't be dropping wheel barrels of money into Coco Cay if it didn't feel the need to stay ahead of the competition. So if you can live with 7 days on a beautiful ship where you don't earn any crown and anchor points this could be a ship for you to try if the stars align. I also think if you are a bigger ship person you might prefer this over many of the older Royal ships. However overall if you are a loyal to Royal type I don't think it will convert you but you'll enjoy the experience and probably enjoy jotting down all of the different nuances between the brands as my family did. Let me know if you have any questions and I'll try to answer them and thanks for reading if you made it this far!

So I just booked Oasis for my family of 4 on the Christmas Eve sailing (5yo & 7yo). This will be our first Christmas at sea. Does anyone have any past Christmas cruise memories or good ideas on how to have a great Christmas at sea?

Port Canaveral is also my closest port. I was on Sovereign about 15 years ago and Enchanment 11 years ago, had a blast on both! For sure Enchantment is a better ship than Majesty. I would like to give Majesty a try in spite of my reservations about the ship but the pricing is higher than you would think for Majesty quite often. That must mean they are doing pretty well there with sales. While I'm not cruising Disney much anymore other than resident rates, Dream is obviously head and tails about the competition for short cruises out of Port Canaveral because Disney uses it as an add on sale to WDW vacations. With Carnival Liberty and Norwegian Sun as well in/entering the Port Canaveral market I think Royal has to step up their game there soon. With Oasis on the 7 day rotation they are giving a great option for the week cruises but I don't know that Majesty stacks up to the 3/4 day competition for very long. Majesty is 9 years older than Sun, 13 years older than Liberty and 19 years older than Dream. That's a problem. Maybe when a few more new ships come online by Royal they can replace Majesty. I think they need a Voyager class ship there to stack up to the competition.

Cactus- Welcome to the boards here! You don't have to be a casino royale member to use the OBC, I am not. In my case I found a cruise I wanted to go on, booked it, then the next day I gave my travel agent the MyVegas redemption info and she called Casino Royale for me and they applied the $250 OBC. I don't know for sure but I'm pretty certain you can not use a free OBC on a free cruise. You can call Casino Royale directly and ask them questions but beware they don't always say the same thing from one person to the other, most is the same though. One thing about the amount of free cruises, I have only been playing for 4 months but Royal is most likely only going to offer up free cruises on off peak times. We are just leaving summer booking season so odds should be better of free cruises 3 or 4 months ahead of slower cruising seasons. I'm taking an MSC cruise next year but their OBC deals are also like Royal's in that you have to redeem the OBC within 30 days of booking a new cruise. I booked my MSC cruise a long time ago.

When exactly did it go onto the game? When was that magical 10 minute window? Does anyone know in general if there is a certain time of day when odds are best at finding one of these rare free cruise sailings or do they update rewards randomly? I'm surprised they don't charge more rewards points than 500,000 for a 7 day cruise. Not complaining but surprised.

In my case I only use the mobile versions of the game. I selected my $250 OBC reward in the app on my phone. From there I was sent the information about the reward to my email. I forwarded that information to my travel agent and the agent had to call Casino Royale to add the on board credit AFTER I had made the cruise reservation. On the redemption form it told me that I had 16 days to use the reward. Additionally the cruise must have been booked within the last 30 days. If you make a mistake my understanding is that you can get a refund on the reward within MyVegas within the allowable timeframe as long as you haven't redeemed the reward with the final vendor. Once redeemed with Casino Royale there is no turning back. One thing I'm not sure about is if you do a Next Cruise on board booking, can you attach one of these OBC to it and still move the booking around if you change the reservation to a different ship. Since I am not sure about that I would say the OBC with My Vegas is a good idea for any sailing you are really confident that you will actually take.

So I just booked a 4 night Brilliance cruise in January 2018. I was able to use a $250 MyVegas OBC for my cruise. There are almost no restrictions of any kind with applying the OBC and I booked with my travel agent. The only issues I had are that your agent can't use a TA group booking and they have to call casino royale not the regular booking number to make it all work. Basically you make the reservation then after that your agent, or you if you don't use and agent, calls with the redemption code and you are all set. It took me about 2 months of average play to earn 100,000 points to buy the $250 OBC. Really not that bad for that amount of OBC.

Thanks for the input Cookingyo, let me know how it goes! My kids are 7 and 5. I was thinking after being spoiled with infinite things to do on Oasis class ships if we did a Cuba cruise I think it would be important that they enjoy the kids club as there would be many fewer options of things to do when you are sailing on a ship that could be pretty much be wedged onto the boardwalk if Keanu Reeves and Sandra Bullock got behind the wheel.

Has anyone toured or gone into the Empress' kids clubs? It's such a small ship, how do they stack up against Freedom class or Oasis class in terms of the space and quality of each room? I would think they must be dramatically smaller. Also were these added during dry dock and are they new or were they already on the ship from the past? I was kind of surprised that they even had kids clubs but the website lists them.