Posts

1,965

Joined

Last visited

Days Won

52
17 Followers
Profile Information
Gender
Location
Interests
KLA's Achievements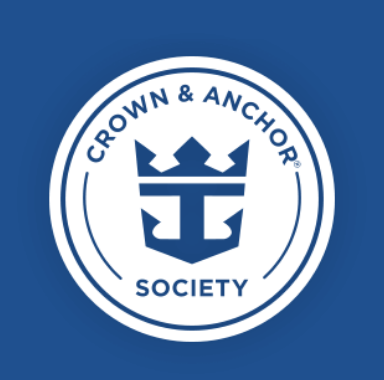 Pinnacle (7/7)
2.3k
Reputation
Yeah, BrewDog and a couple others do a really good job. I really don't mind Heineken 0.0, either. I've come to associate it with being on a cruise ship at this point - haha!

So, my understanding is that there is a couple ways that this is done - but one method is basically fermenting the wine and then going through a process to remove the alcohol that was produced during fermentation. Most alcohol-free wine isn't great - similar with alcohol-free beer, there's only a few I can think of that have been done really really well. That said, having the option to have a cold beer or glass of wine (even if it isn't perfect) to simulate the ritual of cocktail hour or having a drink by the pool or a glass of champagne to celebrate sail away is nice to have as an option. I may try with the cans of 0.0% wine with the attitude of 'if it's confiscated it's theirs' and bring a bottle of alcohol free champagne + red wine on board as well and pass on the NA beer.

I guess maybe another permutation of this question - where does non-alcoholic wine or beer fall? Is the limit still two bottles, or if we had cans of non-alcoholic wine/champagne/beer that we could chill down in our room and store a little easier would that be something we could carry on more of? I know I've seen crew with 'Fre' alcohol-removed champagne, but I haven't looked closely enough to see if that's something that we could even on board. We've however had no issue ordering Heineken 0.0 at most bars on board (and typically the only people drinking it, from what I can tell lol) but being able to bring on a little bit more variety or a glass of alcohol-removed red wine with dinner might be nice.

All checked in - 11 AM arrival!

Just put in my bids for my October cruise - JS to GS, OS, or Crown Loft for 8 nights. Suites have been showing mostly sold out for a while, so we'll see how it goes! Happy in our JS either way, but I'd love the all day CK access and the chance to try a new room category!

I love the Hollywood Beach Marriott - it's a bit quieter, and right on the boardwalk in Hollywood Beach. Lots of restaurants to walk to plus beach chairs, towels, and bikes are included as an amenity.

Hey! We'll be celebrating our fifth anniversary on board. We actually did our honeymoon on Allure as well (two weeks back to back in 2017!). Super nostalgic trip for us and somewhat glad she hasn't been updated yet because of that.

I don't think you could go wrong with either one. That said - I think I'd lean towards St. Lucia. It's just an absolutely beautiful island.

+1 for this solution - I recently went on a business trip to Europe where I had to do a bit of jumping around between countries, and it was so nice being able to see my luggage move through the airport towards my plane and see it move with me as we pulled away from the gate. Great peace of mind.

I love the Freestyle machines - Ginger Lime Diet Coke and quick sparkling water!

If travelling with family - yes, we'll participate in formal night. If travelling just the two of us - no, we'll usually book a dinner in a specialty restaurant or just stay comfy for a quiet Windjammer dinner.

Not quite there yet -but that's an interesting thought.

Haha, thanks for the reminder and advice. This is definitely 'fun' money and I'm prepared to let it sit for a while - just wanted to get some insights from those who may have been paying attention for longer.

I've started doing a bit of investing myself and taking a look at the RCL stock prices, it seems like there's been a steep drop. While I understand that this is happening across several industries, wondering if there are any insights here as to why this is happening specifically for RCL and if based on any opinions here - is now actually a good time to buy? Thanks!

Noted! We aren't drinkers at all so the crowds and drinks aren't a big appeal for us, but having a place to grab a quick snack or a light breakfast and coffee before wandering off the ship is definitely a big draw for us.