Posts

1,853

Joined

Last visited

Days Won

52
16 Followers
Profile Information
Gender
Location
Interests
KLA's Achievements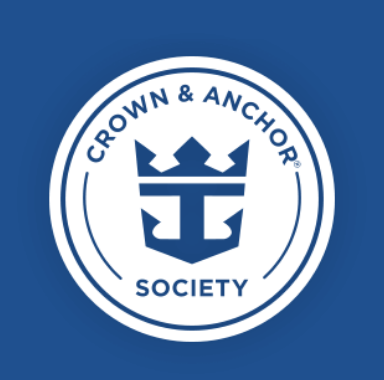 Pinnacle (7/7)
2.2k
Reputation
kadmgs reacted to a post in a topic: How long does it take you to break your pre-cruise diet once you board the ship?

Just to add on further - my husband and I really enjoyed the walk from the port to the downtown beach area when we were last there. It's only about a 10 minute walk with a neat little Gouda shop along the way.

I can't provide the latest updates since it's been a few years, but I believe it's $5 one way or $7 all day (per person) and the entrance is nearby the cruise port. You can get deals with beach chairs, drinks, and wifi all along the restaurants at the beach for anywhere from $15-$24. Here's a post from this board discussing this:

I think Great Bay Beach would be the way to go then - it's along a strip of shops downtown and it's easily walkable from the port or accessible via Water Taxi. While Maho Beach is a unique experience, I found it to be touristy.

Yes! Very neat for Star Wars (or movie fans in general!) He's collected a lot of memorabilia over the years so there's a neat little museum that you can walk through (I think it's $12 that you'll get back as a discount on shop purchases?) I'm looking forward to returning because I absolutely regret not buying one of the framed script pages from one of my favorite scenes in Return of the Jedi. Big regret, hope to go back in May! I also recommend taking the walk there on foot from the port to the downtown area (rather than a water taxi) and stopping by the cheese shop on your way for some gouda!

Yes - there have been lots of Royal Up bid win stories with the reduced capacity here. I went from a GTY Balcony to a Junior Suite for a bit over the minimum bid, but there are even some stories here of people winning Star Class bids and getting all of the benefits of that experience.

Definitely a good sign! We LOVED the JS on Odyssey - lots of great little touches like the automatic curtain open/close modes, a huge amount of space, espresso machine, and very nice padded lounge chairs on the balcony.

One bid showing as pending but removing the option to modify the bid is usually a really strong indicator that you are likely to win the bid, but not a guarantee. Best of luck to both of you!

Yeah, I keep going back and forth. I don't drink at all so a Deluxe definitely wouldn't be worth it - but still worried I'll be tallying drinks in my mind if I go with soda only or will be making frequent hikes back to the Freestyle machines. Might just splurge on the Refresh anyway - it'll be my birthday cruise after all!

Just swapped to this from a cancelled Jewel sailing - it'll be a birthday cruise for me!

This really helps, then - we'll figure out what bartenders will work with us on the club soda bit and determine how we best want to use each of our diamond vouchers each day + utilize the diamond lounge on Symphony. Even if we pay a couple bucks extra for a couple drinks, a Starbucks trip or two, or a bottle of Pellegrino at dinner, I think that the value on this will work out for us wayyyyy better for what the refresh package is actually going for right now (like, $400 difference for the Soda + Surf and Stream package vs. the Refresh and Surf and Stream packages). Thank you!!

Hi, all! Considering a soda package over the refresh package for the first time. A couple questions: 1) Can you ask for soda at any bar and does it have to be in the Freestyle cup? 2) Is there a club soda I could ask for if at a bar and not the freestyle machine? I tend to drink a lot of sparkling water and missing out on the Pellegrino option would be the main thing. 3) Would options like San Pellegrino be covered by the Diamond drink vouchers? What about specialty coffee? 4) Can Diamond drink vouchers be used in the MDR or specialty dining venues? Thanks, all!

Already rescheduled the cancelled sailing to Symphony over my birthday. Here's hoping this variant is as short lived as speculated!

I was on 1/29 Jewel which was Labadee, San Juan, St. Maarten, and Antigua - 8 night.

More likely due to the health and safety of their crew, if I had to guess.

What a bummer! Trying to take this and get myself in to a suite over my birthday in May instead.