Posts

1,591

Joined

Last visited

Days Won

52
15 Followers
Profile Information
Gender
Location
Interests
KLA's Achievements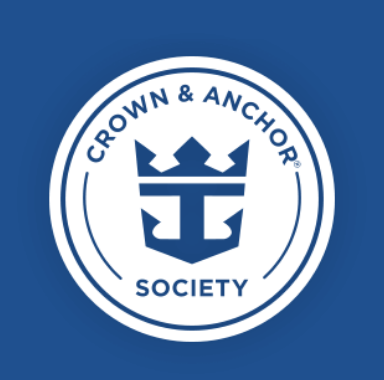 Pinnacle (7/7)
1.8k
Reputation
This is perfect - thanks so much @ConstantCruiser!!

Hi all!! It's been a while Finally cruise planning again and trying to remember the rule about VOOM and Diamond coupons - for a 5 night cruise for 2 devices, is it cheaper to buy via cruise planner beforehand or onboard? Hope everyone has been well!

Southern Ohioan here - I remain hopeful, however skeptical. I'm hoping that with the return to normal we don't see a sharp increase in virus cases.

Chiming in on this - I was supposed to be coming off of Brilliance on Monday for my 30th birthday cruise. I miss cruising and travelling in general - even for business. Related, my 30th birthday gift for myself was a new suitcase.

In my experience there's a good chance the fridges aren't going to be cold enough to keep the kombucha from exploding - may want to consider asking for ice.

I mean, I totally can. Ryan and I laugh about this whenever we go to Labadee now. "HEY, WANNA TRY THE ZIP LINE AGAIN?" SO... second cruise with my at this point soon-to-be in laws. It had already been kind of a comedy of errors, and now we had our first visit to Labadee and it was raining pretty much all day. We had a 10 am zip line time, and until probably 3 in the afternoon we alternated between shopping around and checking back to see if we could get on the zip line. Eventually, there was a break in the rain and we were able to get going. We completed the practice zip line no problem. Finally, we make the long steep drive to the top of the zip line. It's HIGH. Full of nerves, I quickly raise my hand when asked who wants to go first, because if kept standing there it would keep getting worse. Ryan and I get strapped in, getting ready to leave the rest of our family behind at the top. We get let go and start our decent. For a couple seconds, it's amazing and gorgeous. And then we realize the rain picked up again, and we're getting pelted with sharp little bits of cold rain. And then the WIND picks up. We feel ourselves getting blown sideways, and slowly coming to a stop. All five of us stop very far from the ending platform... in a rain storm with wind and huge waves beneath us. We were later told by our family that the operators were laughing at us before the rest of the crowd made the scary descent back down the muddy hill and in to the beach area. Meanwhile, we're still dangling over the water soaking in the rain. Eventually, the tour operators form a plan and they run in to the choppy water (getting pulled under continuously) to throw me a rope and instructing us to keep throwing the end of the rope to the right until everyone is holding it. After we're all holding it, they take the other line back up to the beach and start pulling us to the end platform. The very first words from anyone's mouth once our feet touched the ground - "You're getting a full refund!" ... So yeah. That was my first visit to Labadee.

On my first cruise ever on Liberty of the Seas in 2015, I decided to try and bring a banana on shore as a snack to Cozumel (being totally oblivious of the rules at the time). I was with my future in-laws (before husband and I had even gotten engaged, fairly early in our relationship), and all 9 of us had walked off the ship together. As we approach security, a dog walks up to my bag and sits. At this point, all of my future in-laws turn to look at me in horror, thinking I had drugs in my bag. And that's how I learned not to bring fruit off of the ship.

Stray thoughts - 1) We stopped in the Amsterdam Cheese Shop on our walk back from town and it was kind of neat! Bought some cheese to snack on an a couple local craft bears - one of them ironically named after Irma. The butterflies everywhere were really cool to watch! 2) The first sea day was SO WINDY!!!!! 3) There were A LOT of kids on this cruise for early October - and quite a few poorly watched with lots of kids running the hallways. We learned in Labadee that "throw the sand in the air" is now a valid game to play at the beach, evidently. Another family decided to jam themselves in to the back high top we were sitting in during Mama Mia and talk loudly enough that we left after ten minutes. Not really something I can complain about, but holy crap we got annoyed with people. Edit - The last point aside, we had a wonderful time and can't wait for our next adventure with Royal. Allure holds a special place in our hearts, and we will book her again at some point after her next dry dock. She needs a little TLC.

Oh! I was on your cruise!

Yes - Bernard's Tours are excellent and I wouldn't hesitate to recommend them to anyone.

Oh, what a bummer. We actually made a point of walking by it when we were in San Juan last Thursday and talked abut how amazing it was to stay there.

Throwing in another recommendation for Old San Juan - check Air BnB. We stayed at an incredible villa in the heart of OSJ for two nights before our cruise and it came out to be much cheaper than a hotel when split with two other couples.

This is correct. That was how it worked when my husband and I moved in together. We didn't have to be married or anything, just living at the same address.

Jamie's - probably my favorite meal I've had at sea!

IDK why but the first time I read this I thought you got the CRUISE for $19.99/person per day and I was like "WHY DON'T I FIND THOSE KIND OF DEALS!?!?!" .. I'm following now. Thanks for the review! ... Brb finding more caffeine.