 Posts

108

Joined

Last visited
Aron_Ross's Achievements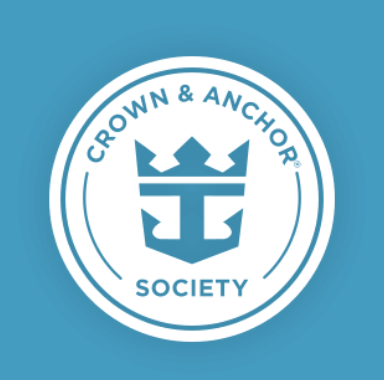 Diamond (5/7)
73
Reputation
Interesting! We paid $74.00 for a Freedom sailing early May 2022. I guess those days are gone. And we thought $74 was a lot back then!

I was just wondering what Thrill Water Park admission is going for these days?

Just an update We disembarked from our Ovation to Alaska on May 19th and overall the cruise was FANTASTIC!! We had such great weather from our 2 days prior in Vancouver and 1 day post cruise in Seattle. The only time we saw a little rain was in Sitka. We were so lucky to have that kind of weather. As for the WJ and MDR food..well I would say WJ was about a 6.5, some foods were quite good and some were really bad. Our first day for lunch was not good at all with cold burgers, soupy mac and cheese, and stale hard hamburger buns. A few other items for lunch were bad too. The rest of the cruise was hit or miss for the WJ. We liked the Mediterranean food in the Solarium Bistro. Went to the MDR 3 times and really enjoyed our meals. They were definitely more fresh, tasty and hot compared to WJ. And since we are on the Ben and David topic who are one of our favorite YouTubers...the day before the cruise my girlfriend and I were at the Capilano Suspension Bridge Park in Vancouver. We almost didn't make it there out of debating if it would be worth it. As I was looking out into the wonder of nature I hear her say, "oh my god we love you guys!" And there they were, Ben and David. I just couldn't believe my eyes! We might cruise at the most twice a year and never thought we would run into them. They had just gotten off with Stef from their 16 day NCL Spirit from Hawaii. We had such a great conversation and must have chatted with them for about a half an hour. I brought up the Symphony MDR experience and asked if Royal had contacted them. You all guessed it, the answer was NO. Anyhow, I wish we had taken a picture with them but didn't want to be a bother. Meeting them was one of the many highlights of this trip, and next to our first time sailing to the Caribbean out of New Orleans in 2017, it's probably the best out of 9 cruises we've taken, and our best vacation so far!

Thank you all for responding. Just completed my fourth sailing in a row with Royal starting in May 2022...Freedom, Harmony, Navigator and most recently Ovation to Alaska, which was one of the best cruises I've ever taken so far. Alaska was absolutely amazing!! Anyhow, the only ship out of the four that has Giovanni's Kitchen is Freedom. I think it may be my favorite ship so far.

I know this is an old post, but I couldn't find any answers. What is the difference between Giovanni's Table and Kitchen? I had Giovanni's on Freedom and really enjoyed it! Didn't care for Jamie's.

WAAYTOOO and booboo yes I totally agree with you! It's all about how you approach them and not throwing a tantrum or becoming demanding and obnoxious. That's not in my nature anyway. I should have definitely said something on Harmony with the cold tasteless food rather than wait for the survey, and when those biscuits on Navigator were like stones, but I just didn't want to bother anyone. No longer will I stay quiet and will kindly speak to someone. The reason my girlfriend and I chose Royal in the first place was to try something different instead of what we were familiar with. When you end up with food that is just ok, it makes me think, "why should I pay a little more for this cruise line when it's not that much better than the others?" And those other lines being Carnival and Princess. We've learned when compared to Royal, they each have their pros and cons overall. My last Princes cruise (Royal Princess, pre covid 2019) the buffet was shockingly pretty damn good! It was the best buffet we ever had out of the 9 cruises we've been on. The Princess MDR was not good and found Royal does a better job, but that was the old menu. We haven't tried the new Royal menu yet and are about to next week. On our Freedom of the Seas cruise, I was very impressed by how a gentleman in a blue suit (food and beverage manager possibly?) made some suggestions as I was serving myself on the last night in the WJ. He saw that I was selecting the lamb shanks and suggested I use the au jus gravy, which was as he put it...created with the lamb shank drippings. I would have never know about that gravy if it were not for his suggestion. My point is, I guess it depends on the ship and their staff, but that guy showed me he cared about the food. Of course I mentioned his name in my post survey. If I remember correctly, his name was Richard from Jamaica. We don't expect cruise buffet food to knock our socks off, we just ask that it's hot, has flavor and not over cooked.

Saw this video too and I was disturbed. It's also making me nervous for my upcoming sailing on Ovation in about 7 days. I've been on three cruises with Royal since May 2022. First ever was Freedom exactly one year ago, Harmony in Nov then Navigator earlier this year. My girlfriend and I are more buffet people and noticed the Windjammer was inconsistent from ship to ship. Dinner in WJ on Harmony was terrible. The food was cold and tasteless, and you better believe I let them know in the post cruise survey. On our last night on Navigator there were some cheese biscuits that were so hard they could kill a person if thrown at them. So here is a question, rather than wait to address a food issue in the survey, can I just kindly talk to the head food and beverage person in the WJ? Is it ok to just let the server know? I would like to think Royal will certainly hear about Ben and David's review and take some action.

No belly flop competition?? Forget it no Celebrity for me then! Ok just kidding. I'm very intrigued with Celebrity these days and I see a booking in my future. My MEI agent highly recommends it, especially since my wife and I are in our early 50s. I'm really looking forward to Matt's experience and his thoughts. Question for anyone, which ship do you suggest for 1st time Celebrity cruisers?

I have My Time dining on a cruise coming up in two weeks. The ship is Ovation of the Seas. My girlfriend and I prefer My Time and never experienced a wait more than 10 to 15 minutes on two previous sailing. Now granted we didn't dine in the MDR every night, so maybe that's why we didn't experience wait times. On both sailings the person at the booth allowed us to reserve a time earlier in the day, and we were seated shortly after arriving. So I'm not sure why people end up waiting so long? Could it also be that we are only a party of two?

@Ryan79 Are you also in the LA area? Yeah I agree about the lack of options. Navigator was a short test run cruise for us. Unfortunately we didn't get to try the MDR. That was end of Jan of this year and they were still serving the old menu. We only did the 3-day Ensenada sailing, but I would definitely go on Navigator for the full 7-day Mexi Riviera. I think we prefer the smaller Freedom/Voyager class ships. They feel more connected to the ocean. My girlfriend and I have done the Mexican Riviera twice already. Once in 2019 on the refurbished Royal Princess and on the Carnival Panorama. We've sailed both of those lines a few times, plus I had issues with Panorama and that's why we went on a little RC binge, to experience something different. Those are the three cruise lines we have experienced and so far, they all have their pros and cons. I see Celebrity in our near future but haven't booked anything yet. My other half is team Carnival. We do have The Celebration booked Nov 2024 out of Miami. Looking forward to that one!

@Ryan79 Did you try the roast beef sandwich at Park Cafe on Harmony? Man, that was so disappointing! The roll was stale and the beef was chewy. Now that I think about it, anything bread related on that sailing was not good. On Freedom those flower designed waffles in the Windjammer were so good! On Harmony they were stale. Sorrentos and the pastries were much better on Harmony compared to Freedom. On Navigator food was average, but I do recall these WJ dinner cheese biscuits were so hard they could have injured a person if thrown at them. My point, food seems inconsistent with Royal and I expected better.

I tried Dog House on Harmony of the Seas last Nov and thought it was pretty bad. I tried the Bratwurst...no flavor, the Sicilian...even more tasteless, but the Chicken Apple was pretty good. The bun was a little hard and stale and best of all, the hot dog guy looked soooo grumpy!

Yessss! I remember that whole story about the water falling down Central Park and I did see the video. Jeez that could have been a lot worse! I'm actually a little excited about the MDR menus, although I have read some bad reviews, thankfully not on the ships you and I are taking. I'm thinking of doing a Chops filet in the MDR one night. When I sailed on Freedom I did that and loved the filet, which made me excited about trying the whole Chops experience on Harmony months later. Again, just my thoughts...not impressed at all. Thanks for the healthy wishes. I just got over a little sinus infection so I should be good to go in 14 days when we embark. Had I gotten that sinus infection during Alaska, I would have been FURIOUS!!

Hi there! I just stopped in here to see if there was anyone doing this sailing. I almost chose this one but went with the Ovation of the Seas sailing instead. Our ships will be docked together on May 11th (embarkation day) in Vancouver and at our final port stops in Ketchikan, which will probably be a little crowded since there will be a Norwegian and Holland America ship too. If you haven't already, try joining a Facebook page for your sailing. We have one and it's been very helpful.

Two weeks away tomorrow, can't wait!! Congrats on your marriage! This will be our 10 year anniversary/her bday cruise. I would love to Royal Up to a balcony since we are in a virtual interior. I just fear they will stick us in an undesirable area.