 Posts

39

Joined

Last visited
Recent Profile Visitors
The recent visitors block is disabled and is not being shown to other users.
Aron_Ross's Achievements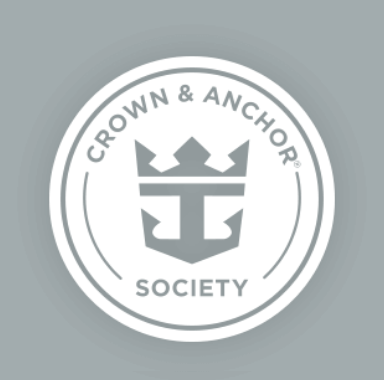 Platinum (3/7)
35
Reputation
Does the unlimited drink package allow for an extra shot in a mixed drink or does one have to pay for that?

I guess I am referring to a fresh ground coffee that is not espresso based. Or do they not have those? I am not a big cappuccino, frappe person. I just like a nice cup of fresh ground coffee with maybe an added espresso shot. Perhaps this card is not for me then? And thanks for answering my other questions...much appreciated!

Questions about this coffee card: Can I get coffee for the person I am traveling with? I would assume if one were a complete coffee addict, they can use up all 15 in one day? The planner says that it entitles you to 15 espresso based coffees, so does that mean a regular specialty coffee is not included? It has to be espresso based? It also says, "or enjoy your favorite cup of joe anytime you'd like and save up to 50% on individually purchased coffees." What does that mean? Once you go through your 15 you can purchase more coffee for 50% percent off?

Had I known there was no Playmaker's on Harmony (sailing Nov 12th), I would have given it a try on my Freedom sailing back in early May.

@KristiZ good to know glad you enjoyed, and thank you!

@FireFishII yes please let me know I'm curious. Judging by Riley's text above, I wonder if the smaller ships that don't have some of the restaurants (150 Central Park and Wonderland) are not cooking the food properly? At least on Allure I think you have both of those.

Aron_Ross reacted to a post in a topic: If you have unlimited dining can you eat at the same specialty every night ?

We hope to sail on Navigator one day, but for now we have done one too many Mexico cruises on this side. I really hope they don't reinstate masks here. As for your cruise, I would assume you are doing the short Ensenada sailing? If you happen to go to the La Bufadora excursion in Ensenada and if you like seafood, at the end of the flea market area there are people selling what they call smoked clams. It's basically clams that are grilled in their shell, topped with shrimp, shredded cheese and pico de gallo. Both the shrimp and clams were so fresh. It was one of the most amazing out of this world bites of food I've EVER had!! That was seven years ago when we did a weekend Carnival sailing, and I still dream about those clams!

I searched for this topic and find it interesting that nothing came up. Anyway, has anyone tried Taste of Royal Lunch? I'm considering it but my significant other is on the slightly picky side. She is telling me to go and enjoy without her, but I don't want to do that.

Wow this video has me depressed and giving me the post cruise blues. Ha ha! Great preview and well put together. Looks like you all had a blast! I just had a flashback of my overwhelming experience on Daredevil's Peak. Will definitely check out your channel. 160 days to go until my first Oasis Class experience on Harmony.

Glad you enjoyed it! We are back and forth about Wonderland for our next sailing. It does look like something to experience at least once. Problem is my other half is a bit on the picky side when it comes to food.

@Traveling Mike When we sailed on Carnival Panorama in Nov 2021 there was a bacon shortage which probably explains why the Lido buffet bacon was so disgusting. I also found some of the crew on Freedom to be unfriendly and that could be from them being overworked. Our ship was sailing at full capaticy and we felt it on the one sea day where the pool was super crowded. I just hope things get more ironed out before our Harmony sailing. @GatorCruiser Yes I agree! And now they are talking about bringing back masks here in Los Angeles, which I am NOT happy about! Rumor is some cruise lines will be doing the same.

We are not strangers to cruising. We have sailed twice with Princess, one of which was a quick 3 day to Santa Barbara and Ensenada Mexico, a 7 day Mexican Riviera, and 3 times with Carnival, a 3 day Ensenada, 7 day Western Caribbean (which was life changing and 1st time in the Caribbean), and a 7 day Mexican Riviera on the Panorama. So, it was time for something different. I was curious about why my mom has raved about Royal and why many are so loyal. My girlfriend and I wanted to start out light on a 4 day Freedom of the Seas May 2nd 2022 to Coco Cay, then Nassau with a 3 day stay for our first time in Miami. We decided to go bigger and longer for my birthday in November on Harmony for an 8 day Nov 12th to the Southern Caribbean. Overall I can see why Royal is well liked. I met quite a few passengers who sail only with Royal. It was on this sailing where a passenger told me about her Diamond status and 4 free drinks a day. That alone intrigued me! Anyhow, the little taste we got definitely makes us want more. Of course there were some pros and cons but we enjoyed ourselves, after all no ship I've encountered is perfect. And speaking of perfect, Coco Cay was the main draw and it was amazing! It was an almost perfect day at Coco Cay, since the weather could have been better. The Daredevil's Peak waterslide was unexpectedly very intense and I almost couldn't catch my breath. If it weren't for the climb I would have done it again. Nassau was cool especially hanging with friendly locals at The Fish Fry. A worker at Coco Cay educated me on how there are over 700 keys and Islands in that area. Jeez!! Our spacious balcony was roomy and the bed was very comfortable. Only specialty dining we did was Giovanni's Italian Kitchen which was so delicious! We love buffets and Windjammer was good for the most part. Our last cruise on Carnival Panorama the Lido Marketplace was mostly not good. For example, I've never had bacon that was absolutely inedible! It actually tasted a little fishy too. I like fish, but not for my bacon to taste like it. Main Dining Room on Freedom was also quite good and loved the filet for $16 from Chops. We will be dining at chops when we sail on Harmony. If I had one or two complaints, we feel Royal tends to charge for every little extra but at least those extras are not necessary. We also didn't care for the loud Reggaetón music playing in the Windjammer. In my survey I noted that it was a bit too loud. I guess those 4 day sailings are more of a party atmosphere from what I've heard. Anyhow, we are really looking forward to our next sailing in November. It cannot come soon enough! I'm glad I discovered Matt's channel on YouTube and this Blog. It helped us out a lot!

Niiiice! Curious how you will like the unlimited dining and drink packages. It should be worth it since you are not getting off for two ports. For myself and my other half, her and I will never be able to do the drink package, possibly the dining. We only purchased the three night dining package since we also plan on eating at the Windjammer and MDR. This will be for a Harmony sailing Nov 12th 2022. About 161 days to go and I'm trying not to countdown everyday. We will be doing the 8 day to Labadee, Aruba and Curacao...4 days total at sea which we are also excited about. This will be our 2nd cruise with Royal, the 1st was a 4 day on Freedom to Coco Cay and Nassau about a month ago.

Hi All, My girlfriend and I are considering a 10 day Hawaii to Vancouver on Quantum end of April 2023, or a 9 day on Ovation 1st week of May 2023. I read some reviews on how Quantum caters more to the Chinese market, especially with dining and entertainment. I also read the adults only solarium now only caters to suite passengers and free activities like North Star now carry a fee. Overall it seems as though Ovation gets better reviews. Can anyone confirm this and have any suggestions? Thanks!

We will be sailing Nov 12th until the 20th so that is right before Thanksgiving. We may just wing it with Izumi and see if there is a sale like you suggested. We have heard great things about Izumi, but it just doesn't grab us. So if there is no deal or if it sells out, we won't be too disappointed. The Izumi lunch on the other hand looks more interesting. I noticed there is no ala carte pricing for Izumi on Harmony, but could have sworn there was on Freedom during our cruise last month.