Posts

367

Joined

Last visited
Mike.s's Achievements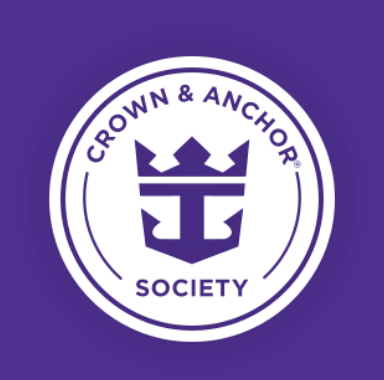 Diamond Plus (6/7)
349
Reputation
We're interested in a cruise to the Galapaogos on Celebrity Flora, however my wife is concerned that it appears many of the excursions are based around snorkelling. As she's not a strong swimmer she's concerned that she might have to miss many of the trips. Can anyone offer an insight on the excusions that are included as part of the cruise?

Sadly they're too focussed on big ticket items that probably rarely get bought but have a huge profit on them.

Just added it to our Explorer cruise from Venice, now trying to add it to one from FL next February. @Steve C where did you see the flyer, despite being on the Royal mailing list we get virtually nothing from them.

Same for the UK, smallest note is £5 (with the exception of Scotland), has to be exceptional service to tip £5 for a drink!! Not sure the crew would be happy with a Scottish £1 note, most shops in England don't like accepting them, cue an outburst from our Scottish members

Interestingly the flyer says Europe, Caribbean or further afield, assume it's only for bookings made in the UK.

So is it available on only the ships listed or all ships, we're sailing on Explorer in 2023, hopefully that would be included?

Don't think it is, our last bill showed every transaction but the drinks charges showed a zero value and the only detail was where we purchased them.

The best we can hope for is an improved service at the same price, there's no way Royal will reduce the price (hoping I'll be proved wrong), wouldn't be surprised to see the price increase.

Yes, but only for dinner https://www.royalcaribbean.com/gbr/en/cruise-rooms/royal-suite-class

We ate in Jamie's on Anthem a couple of years ago on lobster night, not only did they serve us lobster but the chef created a special pasta dish to go with it, it was fabulous.

Your Diamond status also qualifies you for Elite status should you choose to sail with Celebrity, gives you free dry cleaning for 1 item, free bag of laundry and discounts on drink package upgrades etc.

Sarah Does this help? https://www.royalcaribbean.com/gbr/en/cruises/?country=GBR&dates_maxDate=10%2F31%2F2023&dates_minDate=05%2F01%2F2023&departureCode_STH=true

Try again, probably another Royal IT glitch. I've just looked at cruises from Southampton on Anthem next year, came up with 18 options, from a 2 night getaway at £420 (really, £210 per night!!) to a 14 day Med beaches and cities at £2144.

Personally I think Celebrity has better options sailing from Singapore, got my eye on the Singapore to Hong Kong via Thailand and Vietnam sailing. Just wish it included Cambodia.

Steve If you've booked through the UK website or a UK travel agent (I guess you have as you quote £) we aren't able to reprice, we're stuck with the price you first signed up to. We could reprice under cruise with confidence but unfortunately that option expired recently.