Posts

56

Joined

Last visited
Recent Profile Visitors
The recent visitors block is disabled and is not being shown to other users.
Zeashore's Achievements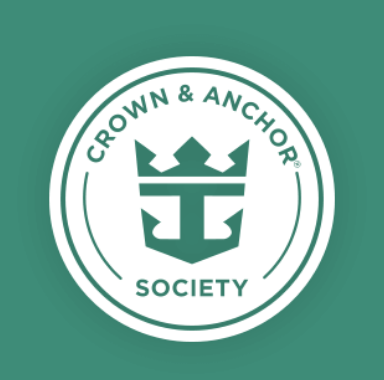 Emerald (4/7)
37
Reputation
Charges were removed today! Six days to resolve. Thanks for calming me down fellow cruisers ?

Thanks all. I do see on my cc account that it is holding in pend status while other charges have processed. Crossing my fingers and mad at myself for not getting the receipt. That is my normal MO...

Thanks Matt, I appreciate it.

Looking for some advice. Husband and I just finished a nice cruise on the Explorer (February 7-16, 2020). On the morning of disembarkation, I found our charge sheet that had a $100 charge on it for two deck towels that WERE returned. They were checked out on my husbands sea pass card, but returned with my sea pass card. I immediately went to guest service and explained the situation. The clerk checked something on his computer and said, 'No problem, the charge would be taken off.' I thanked him and asked for a receipt. He said I didn't need one as he stapled a receipt to our room charge sheet and kept it. The charge was made on the last day of our cruise (February 16,2020) The towels were not used on the 16th (obviously - the day of disembarkation). It has been 48 hours and the charge has not been removed, nor a credit added to my cc account. I appreciate any feedback. Thanks.

Biggest advantage I can say - ROOM!!!!! and the fluffy white robes, don't forget you can check in with the Diamonds. Hardly a wait at all.

Before we started using tea lights, we would leave the tv on the bridge camera. Sunrise was on the tv and gradually lit up the room. Moonlight helped during the night.

Ashley, thanks for your layman breakdown. I really appreciate it.

Wash your hands it's the right thing to do. It's easier when you only have two.... if I was tech savy, I would have added the clip from RCI. So, just hum along...

Wait, whaaat mworkman? We all want to know !

Ohhhh, you are correct; a different set of problems. Good luck!!

Thank you for your service SpeedNoodles, my DH is retired 31 years from law enforcement and holds dispatchers in high regard. Your retirement is well deserved! Enjoy your cruise.

I agree to all the items above and add one other; a can of Lysol for the room. You want to hit that before your luggage gets there. oh.... and a wine bottle opener, again if the one in your checked luggage doesn't arrive by the time you need it.

Thanks Twangster! good to know!

Same here in my town on Cape Cod, Mass. No recycling (any type) at the landfill. Word is the curbside goes to the landfill...… ?

And you could quickly hang up any wrinkled clothes in there to get the wrinkles out....