 Posts

1,087

Joined

Last visited

Days Won

2
Recent Profile Visitors
The recent visitors block is disabled and is not being shown to other users.
RCIfan1912's Achievements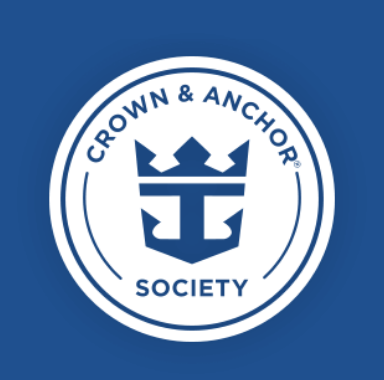 Pinnacle (7/7)
1.1k
Reputation
RCIfan1912 reacted to a post in a topic: Buy The Key then Royal Up / upgraded to Sky Class Suite. What Happened ?

RCIfan1912 reacted to a post in a topic: Buy The Key then Royal Up / upgraded to Sky Class Suite. What Happened ?

I don't look down on anyone who wears them, I just never heard of it. I don't wear pins on a regular basis at all so I am wouldn't be wearing this. To each their own that want to go though. The Pinnacle ones must be a real conversation starter.

I'm Diamond and didn't know there was a Crown and anchor pin. I guess that's a no for me too.

I think this is Adventure not Anthem?

And the thing that drives me crazy is I'm a statistics guy. Thousands of plans take off every hour, millions of plans take off every day and all make it their destination without incident. Why do the few crashes ruin it for me? Why am I obsessed with the show "Air disasters" and that ruins it for me, I don't know.

Yes, I told be flying with experienced or at not nervous at all flyers. I'm more worried about having a panic attack and the next through ya know a air martial is tasing me federal crime follows. I think overall it's the claustrophobic part that is most scary. If I could get what they give me at the dentist. It's called conscious sedation or twilight sedation. Man on that I don't give a crap about anything.

It's mostly the being stuck in a small space and the thought of not being able to just step out any time. But I LOVE taking the train which you can't just step out whenever you like? I obviously LOVE cruises and can't just step out anytime I like. And here is the cruise kicker, I love the feeling of isolation on a cruise, out in the middle of the ocean. Of I love it surrounded be all this awesome technology, fun, food, people, entertainment. Of course the largeness of an Oasis ship makes it easier to take than a plane.

I have never flown before and honestly can't see myself every flying. It's a super duper phobia with me. We sail from NJ because we live here which is great, we have great ships and cool itineraries but of course limited. I really want to take an Alaskan cruise but that would be quite the flight to Seattle. I read Xanax is prescribed to nervous flyers but I think I might just be the worst nervous flyer. Will Xanax knock me the heck out completely like I had no clue what is going on and thus don't care? This would be a long flights so it would have to last 6 hours or so. Any advice? What do you do from experience?

Now my cruise is back, and can see it but cruise planner is still down. They are getting there. Luckily our cruise isn't till May but I'd be flipping if I were very close to my sailing and needed to book some things.

I just logged in so it's back up but my cruise is missing. Completely and totally missing.

That's actually not a terrible idea!

the app is down too. logged in but can't see anything or do anything.

they are doing background updates. i wish it would just say that.

it happens too often with royal, you have to admit that.

Ok, comfort its not just me. Thanks for the info. Royal, seriously, fix your IT issues. You can build a new ship like Icon but can't get your website to work?

I just went to check our cruise as I do everyday, I mean who does like to see the countdown days go down everyday? For some reason I'm signed out, I sign in and it just keeps going back to the sign in page. I tried this 5-10 times and same result. I then tried the same on my laptop and same result. Is this happening to others, anyone else? Every see this before because I haven't. Royal truly needs to get things to together on the IT side. Thanks for any input.