 Posts

1,467

Joined

Last visited

Days Won

3
Recent Profile Visitors
The recent visitors block is disabled and is not being shown to other users.
WannaCruise's Achievements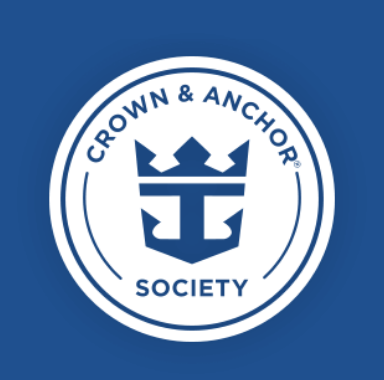 Pinnacle (7/7)
974
Reputation
And since check in now opens prior to final payment...you can still do check in if you haven't paid in full yet, right?

I suspect that once the vaccine is approved for young ones, Royal will enforce it, but there will be time for people to get it so it won't be right away. I personally was hoping that it would come in time for our Dec cruise. Our kids are 12 and 16 so will be vaccinated. They don't go to the kids clubs, but will join the kid friendly activities (e.g. Sea Plex, family pool, etc) it's a holiday and thus there will be ton of kids. Having said that, I do like the extra protocols that Royal has with the additional testing so that in itself is a comfort and not too worried.

Canadian-Cruiser reacted to a post in a topic: Travel Insurance Limbo for Canadians WHILE on a Cruise in 2021 - Government Advisory in Effect.

Thank you for sharing this. We are planning on going on our cruise in Dec (fingers crossed all negative) and we were counting on what Royal's site states about land based quarantine or getting you home. Then I saw the topic above questioning about Canadians...but as noted, Non-US-homeports means departure port. (Funny enough, when I bring up the link, I see "as of Aug 31" and nothing bout non-US homeports...must be caching the site) We have a refundable flight booked and can also drive, but leaning towards flying as 10hr drive each way in winter is long and a risk. I do wonder though if Royal would fly Canadians home...or just cover quarantine costs. DH and I are planning on bringing our work laptops in that chance (not sure about kids laptops) We saw the government advisory but guess the cruise part is the same as before.

WannaCruise reacted to a post in a topic: STAR Light STAR Bright, First STAR...Class Cruise on Anthem 11/14-21

CravingaCruise reacted to a post in a topic: STAR Light STAR Bright, First STAR...Class Cruise on Anthem 11/14-21

I noticed too that it recently disappeared from cruise planner. We also got notice that Port Canaveral stop is changing times and only in port 2pm - 8pm...so even less time. We didn't have it booked for this trip but would like to go one day on this itinerary.

Excited to follow along. We have Anthem booked for Dec, so good to hear your experience when it returns to NJ (but we are not in a nice suite like yourself....sounds great!)

WannaCruise reacted to a post in a topic: 💥 U.S to Re-open Land Border with Canada in early November! 💥

Seems like we are on the exact same page. We're also all vaccinated, son in high school, younger one is 12 but her class is most likely not fully vaccinated, plus she takes dance with kids under 12. And like you, I gave everyone the 2 week warning...lol. But they are ok with it as they know we are trying to do what we can to avoid a positive. The fact that Royal will refund 100% if anyone tests positive is also a big factor why we are proceeding with this cruise (and if we can time it right, then it will cover our refundable flight too).

So nice that you have been on Anthem multiple times. How do you find it at xmas? It's our first time travelling this time of year. We don't actually celebrate the holiday but do enjoy the decorations and general holiday cheer. Anyone else worried of the pre-test? Our kids are in school, but aside from that, we plan on taking things very low key the 2 weeks before with stopping kids extra curricular activities (as both as in person), and not having any playdates or family get togethers (will see the inlaws)

WannaCruise reacted to a post in a topic: A "STAR" is Born- First Timers in Star Class- Oasis of the Seas October 10, 2021

Nice to see another Canadian. What part? We're coming in from Toronto, Ontario. I know...will be strange leaving from a port that could very well have snow. Never seen that before either. Doesn't bother us though (I think). Anthem is apparently made for indoors and cool weather. Can't wait!

Were do you see the due date? When I select "pay remaining balance" it brings me to an invalid screen and leaves the planner.

We actually have 2 booked for that same date (not Harmony)....so that's why it would be great if they make final payment 30 days...to give us more time to decide which one. There are a few variables, which will still be in play by mid Dec (current final payment) so we won't be sure which one at that time.

Where do you see that? We have a cruise on this date too....and would so love them to move final payment to 30 days before.

Have an amazing cruise. I know the feeling of booking, then cancelled and repeat a few times. Excited you will get on her today. That negative test must be such a "phew"! On a different note...what beautiful dogs. I grew up with a few dogs but goldens are so sweet and gentle.

Thanks for sharing. That's great news. We're hoping to go on Anthem later in the year. From what I've heard, they have not yet re-started the Escape room. Would love for it to start by then. We'd even pay for it (as I think it has been included at no cost on Anthem). Great to hear that it's running on Oasis.

Twangster, you have the BEST pictures for advertising any ship (you even make smaller older ships look amazing). So thank you for sharing the ones for Odyssey. Hope to sail her someday. Beautiful and seems to offer so much! Hope you had a wonderful cruise.

We never bid on Royal Up if we have connecting rooms as I don't believe the new rooms would be connecting.