 Posts

1,640

Joined

Last visited

Days Won

3
Recent Profile Visitors
The recent visitors block is disabled and is not being shown to other users.
WannaCruise's Achievements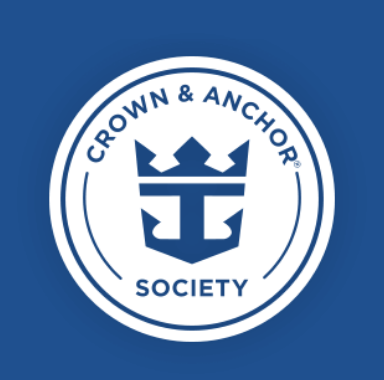 Pinnacle (7/7)
1.1k
Reputation
When is your cruise? Same thing for our Oasis cruise next March. It shows regular price of $191 CAD and current sale price $172 CAD. That's insane! We just went this past March and paid $65 CAD (and for that, we were the only ship and not full capacity so no crowd issues). Our kids loved the park so hoping it's just so high off since the cruise is out 10 months. They too will be upset if we don't purchase it (but not at that price)

Everyone has their own risk tolerance and how they look at things. The way I see it...If nothing is going on in my life, then sure, I don't want to get sick or pass things to my family, but it's not quite as big deal. But if something is coming up...vacation, or as an example, we have my DD's bat mitzvah next month....then yeah, I personally am extra nervous and we are extra cautious. Since catching covid = goodbye trip or event cancelled, etc. Huge disappointment, big loss of money we put out, and missing out on the event we soooo look forward to. So we definitely take extra precaution AT LEAST the 2 weeks leading up to the event.

We cut back what we could for the 2 weeks prior to our cruise meaning: kids had no get togethers with friends extra curricular programs stopped no family get togethers or seeing friends (didn't do the latter much anyways since covid) kids wore N95 masks to school (normally it's just triple layer) Things that continued: kids went to school DH and I worked, but luckily for our last cruise we were both worked from home (that'll be partially changing soon though) N95 masks when out (supermarket or in stores) Until testing is removed (to get on a plane or on a cruise ship), I will be nervous and do what we can to try and avoid covid.

Yes. Bumper cars needed reservations as well when we went in March. Don't think it was required before covid.

OP, another item to mention....If you are on a ship where you need to book things, then it's good to book as soon as you can in case it fills up. This can include shows, any dining, etc. Also for ships where you need to book activities, such as on Anthem. We booked iFly and North Star right away. Some were disappointed who waited and couldn't get a spot later in the week (the free one or pay option). We also booked bumper cards early in the week, and then we were able to book it again for a second time.

Thanks. That's what I'm thinking...it would be nice to be near pharmacies and the Publix as per your comments.

Thanks. We always book refundable and I watch hotel prices regularly. I find when it's holiday time, prices tend to go up from when released.

Yeah, not surprised. Flights were also very pricey, and even more so than other years (It's Ontario March break for us)

We're looking for a hotel for the night prior to our March cruise. We really like the Brickell area but hotels are going for $500-600 for one night! That's insane! Even airport hotels are very pricey. I guess everyone is trying to make up for losses during the pandemic. Our flight arrives late morning so we will have most of the day. We currently have Candlewood Suites Miami Airport on 36th booked. The hotel iteself gets very good reviews. Does anyone know this area? There are food options but doesn't seem like much else. Another option is to book Hampton Inn Blue Lagoon. It's about $120 more but seems to have more around it. Any thoughts of either hotel or area?

Nice! I tried that for a cruise in March 2023...but I deal with Royal directly and they said no. I have a cruise for Dec 2022 but it was a backup and we will be cancelling it. Will apply our FCC for now in case the rules change prior to cancelling (which will be before final payment), but most likely that FCC will be lost.

I'll second/third the "grab a drink" response ... to get in vacation mode. Another tip...our kids wear their bathing suits as the pools are nice and empty then.

Guess it depends...are you more about the ship or the stops? We pick based on ship but that's just us. Both are amazing ships, but if I were picking Symphony vs Allure, I'd pick Symphony just for being newer (even though I love Mamma Mia). Another factor for me is to go on a ship I haven't been on yet. It's fun to explore and see new things (and new shows), even if they are more similar than different. I assume you are going without kids? If so, the waterslides and dry slide may not matter (although I love the Abyss). So for us, we'd pick Symphony, but if ports /Aruba are a priority, then you may want Allure again (plus for the extra night)

How fun! Looking forward to following along. Have a wonderful cruise.

Wow beautiful room. Such views!

You pass the terminal drop off to get to the parking garage. Thus, we just stopped and dropped our bags off with the porter. Then continued and parked our car. Very easy. I'll say that on return from the cruise, there was only 1 elevator running so there was a huge line up for people to get into the elevator with luggage to get to their car. Luckily we parked on the 2nd level so DH carried the luggage up the stairs. So, try and park as low level as you can.