 Posts

1,412

Joined

Last visited

Days Won

3
Recent Profile Visitors
The recent visitors block is disabled and is not being shown to other users.
WannaCruise's Achievements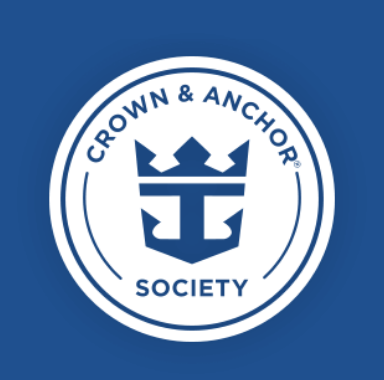 Pinnacle (7/7)
945
Reputation
WannaCruise reacted to a post in a topic: The Mystery of the Disappearing (and hopefully reappearing) Halloween Cruise – Anthem – 10/30 -11/7/ 2021

WannaCruise reacted to a post in a topic: The Mystery of the Disappearing (and hopefully reappearing) Halloween Cruise – Anthem – 10/30 -11/7/ 2021

WAAAYTOOO reacted to a post in a topic: The Mystery of the Disappearing (and hopefully reappearing) Halloween Cruise – Anthem – 10/30 -11/7/ 2021

Yes, and that's a great sign. There has been question if NJ will even open this year (and so could Anthem even return), but the fact that Oasis is scheduled, means that hurdle is gone.

Following along. Really hope your cruise runs. Perhaps its been pulled due to departure date being prior to Nov 1 and more than 8 days? Is your cruise the first one back on New Jersey? Perhaps they need to run test cruise first? Hope it works out for you. Halloween would be so fun on a ship! We have Anthem booked for Dec (7 night). Still debating whether to go or not.

WannaCruise reacted to a post in a topic: The Mystery of the Disappearing (and hopefully reappearing) Halloween Cruise – Anthem – 10/30 -11/7/ 2021

That's pretty good. For us, the drive to NJ is technically do-able, but very long for two kids. Moreover, I have back issues where I can't sit for a long time. Having said that, if that's what it takes for us to cruise, then will still agree to it. A long drive also means washroom stops which is a risk it itself. Can't win. What I'm questioning is ...will things even be better by next year? Aside from the under 12 group, most who want to be vaccinated are vaccinated by now (at least in the US and Canada). So with this Delta variance, and then the next one, I question if anything will be any better. If we skip Dec cruise, then our next one is March. And to use our FCC, that is our last option.

That's a huge help (limits risk) not having to fly to the port. For Anthem, it's a 9hr drive or a 1.5 hr flight.

I just looked that up and the Mexico resort we booked is in Playa Del Carmen...which is in Quintana Roo. Ugh.... Have a great cruise!

Same...and that is why we really really want to try and have a holiday Dec. I think another difference is that cruise ships require testing to board and/or vaccines (won't go there but that one changes daily). I don't remember seeing this to check in to a resort. And yes, definitely bad publicity is a big thing that cruise companies want to avoid. Less impact or word getting out from a resort. We actually have 3 trips booked...lets see which one we will keep and which 2 we will cancel (hopefully that scenario). Two are cruise ships (Mariner as a back up)...and this resort in Mexico that gets very good reviews. Pre-covid, we never would have had more than one trip booked at a time.

The cold weather and having an "indoor" cruise for some of the days doesn't bother us at all. Our kids can't wait to try the Sea Plex on Anthem and swimming indoors avoid the pain in the neck of having to apply sunscreen. I haven't heard comments either way, but highly doubt you need a mask in the pool. And that 270 seems to have wonderful views. I only made the indoor comment with respect to covid as outside is safer than inside. But it really seems there are things the ship is doing to try and keep it under control and limit occurrences.

We're trying to decide what to do...keep our December cruise (Anthem out of NJ) or drop it and go to an all inclusive instead in Mexico. Both will be nice holiday options and like many, we just need to get away. Cruises get a bad rap from others, but I'm almost thinking that cruises are actually safer....screening just to get on the ship, protocols once on, the fact that everyone arrives and leaves the same time. Our stops aren't exotic and one stop is at CoCo Cay so transmission at ports isn't overly high. Our family is fully vaccinated. Guess with Anthem though, we will be inside for a lot of it as it's an indoors ship in winter vs outside at a resort. This resort is a nice alternative (although it would be a bit of a shorter holiday)...but am also questioning if we postpone the cruise, will anything even be any different if we wait until March? Maybe easier protocols but covid (e.g. no masks) will still be here. Anyone else think that cruising is probably safer in the end?

We're ok with interior (although stick to promenade type where there is a window or "screen" to the outside), but we won't book a very forward stateroom. There are some ones with amazing views or sizes/shapes with additional space, hit we are worried of ship movement.

Fun post. Lol...I know exactly what you mean. DH and I started having a drink with dinner every Sunday evening due to missing cruising (our inspiration). He sometimes makes a Dark and Stormy, already mentioned. Lately we've mostly been having Mike's Hard Lemonade type drink (flavored). We tried a slushy version of it. It was quite good, but TBH, not quite the same as sitting out on a pool deck with it or in the theatre. He once attempted a mojito, which is one of my favorites (discovered on cruises), but it didn't quite work right. DH and I got the drink package for our next 2 potential cruises (one of them should be a go). We don't typically get it when we have our kids with us, but too much time missed not cruising so we went for it.

Grandeur of the Seas with my dad.....university graduation present. Such great father daughter time, and it got me hooked to cruising. (Next cruise was Voyager with DH for honeymoon)

I prefer the bigger ships like Oasis class, Freedom class, Voyager class and I'm sure Quantum class (yet to try) but would also be ok with any of the smaller ships. However, we would only take our kids on one of the ones I just mentioned as I don't think there would be enough for them to do on the others.

Never stay in those fancy suites....especially Oasis class. Would love to as they look amazing but can't justify the cost.

3 dates (Dec 2021, Mar 2022. Mar 2023)...6 cruises. With each, we are double booked to give us options. And it's all a domino effect of which one we will keep down the road. We also booked Disney World next summer as a special birthday gift for our younger one (so no cruise next summer)

We had a Boardwalk room on Symphony and really enjoyed it. It can get loud (just bring ear plugs for night), but we found it fun. We'd often stand on the balcony, day or night if we were in our stateroom, and watch the action on the boardwalk, or peak out at the movie. We were mid way and so we didn't watch the Aqua show from there (but did watch parts of it, or see them practicing, second time around) but sounds like you would be closer. Another nice thing with our room is that we could see the water in the distance when we looked towards the Aqau show. I haven't been in a Central Park room so can't compare, but we have one booked in a future cruise. And actually, we have one of each booked in the future. You'll often hear people complain of seeing cabins across from you but that didn't bother us at all. We just kept the blinds closed when changing and otherwise, no issue. Guess it depends on what you like....do you prefer tranquility or you want to be able to see Boardwalk stuff. With both you can people watch.