Posts

48

Joined

Last visited
Karahvacatimes's Achievements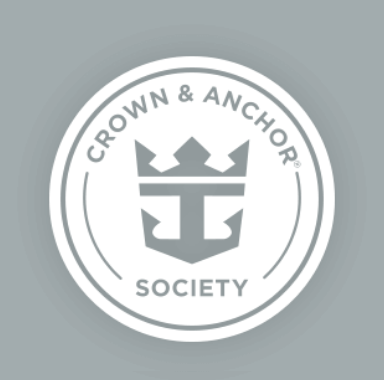 Platinum (3/7)
179
Reputation
We did end up going to the final show on the last night. You are right, it was also a fantastic show!

The absolute best! Glad you are enjoying!

I'm so glad you are enjoying it! There is more to come. Unfortunately I was having some technical issues onboard but will be completing the blog now that I'm home.

Good morning from our second day at sea. This sailing has three sea days which I personally love on a seven night sailing. I love taking a little time to go to the aft (back) of the ship to see and listen to the wake as we cruise along. I was able to do just that as I headed up to meet up with Christine, the group leader, and the rest of the group sailing with Autism on the Seas. Another fantastic service they provide onboard is dedicated time at various activities onboard. This means that at a certain time on a certain day, Royal sets aside time at a venue where just the Autism on the Seas group is at that venue or activity. A lot of people with autism have a challenging time waiting in long lines or in crowds especially with a lot of external stimuli in the environment. This also gives the child or adult with special needs that extra time to process any directions and sometimes overcome their own fears. We started on the rock wall this morning. AOTS staff is there to assist the individuals to gear up and then the Royal sports crew assists them with the activity itself. I have always been impressed with the sports crews here on Royal. They are not only patient and helpful but they are great cheerleaders as well! The family did great and it is always fun to see and be apart of. We headed over to the Abyss after the rock wall. The Abyss is a dry slide on the aft of the ship. Two riders can go at the same time and race down 10 stories to the bottom. This can be a bit daunting to some, especially those who have a fear of heights. When you walk up the stairs you are greeted with an amazing view of both the wake out the back and unfortunately for some, the floor is glass so you can see down... There was a little hesitancy from a couple riders but everyone made it down with some encouragement and care. What a FUN morning!! I was definitely ready for some lunch once we had finished the morning activities. . Having the Ultimate dining package is well worth it! It includes all specialty dining and it includes lunch so off to Playmakers we went! These pork sliders and onion rings are worth every bite, hungry or not! This afternoon it was time to ICE SKATE!! No, I didn't partake but watched the staff and families try for either the first time or in some cases first time in a LONG time. This took place in Studio B and again, was only for the Autism of the Seas group for an hour. The staff gets right in there and I was able to capture some pretty cool pics of the families, staff, and individuals. Parents chatting while the kids are skating with the AOTS staff Sunsets are always a must see at sea...tonight we were at dinner when it was setting so I had to settle for it setting behind one of the infinity hot tubs. Still made for a prety neat shot. Dinner was at Hooked tonight. Hooked, as it implies, is a seafood restaurant. They have quite the variety to choose from. It definitely gives off a Cape Cod or Maine vibe with the classic nautical feel. As you can see by the photos, they do offer steak. If you don't care for seafood but want to dine with your friends or family, they will accommodate you with a Turf & Turf option where you can get two filet mignons or a filet and chicken. Tonights activities included two of my all time favorites!!! Adult comedy and the Silent Disco. Comedian Landry Comedians Landry and Gary Caouette had us and the entire audience in stitches for the entire show! Might see them again on this sailing. If you are unfamiliar with the silent disco, its where everyone is given a set of headphones with two channels you can switch between. They are playing different songs. There is no music playing other than what is in your headset. Everyone sings and dances to whatever they are hearing. It is an absolute blast! Tonight I will leave you with a piece of interactive art onboard. The "Dryer-Wig" is located in the boardwalk neighborhood onboard. You put the wig on and there is music playing inside. We danced and sang along getting in a few laughs. We are excited for our first port day tomorrow in St. Maarten tomorrow. Come back to see how we chose to spend our day on the island.

It was a pretty packed, beautiful day at sea. It's also Halloween! A good morning starts with a latte and what better place to pick one up but the Diamond lounge This morning I was able to meet with the Autism of the Seas staff at breakfast. They have reserved seating in the Windjammer buffet. The staff is there to assist during certain times for breakfast and lunch. If families choose to dine at a different time, this space is always reserved for them throughout the day. On most mornings of the cruise they have staff assisted pool time which usually lasts about an hour and a half. The staff is there to be with your child or adult with special needs in the pool, hot tub, and the splash pad area on the ship. Parents can join in on the fun or relax in a lounger with a morning mimosa during this time. They only ask that an adult from your party is somewhere on the pool deck in case of an emergency. The kids and staff enjoy this time so much and you can see it in their interactions! Parents enjoying time with their neurotypical child while staff enjoys time with his brother. We met up with some of the Symphony squad for a little Johnny Rockets for lunch. The milkshakes are pretty good and we took the apple pie to go! I enjoyed my first diamond drink of the day around 1:00....Lava flow with Kraken Rum. You aren't a true INSIDER if you don't have at least one (a day) on your cruise I haven't found out what the final numbers are on our sailing yet but our friend Paul did find out the Crown and Anchor passangers onboard. It certainly is not dead around the pool deck or the Promenade and does seem a bit busier that Oasis was a couple weeks ago. We are back to waiting for elevators and in lines for certain things. No complaints here, just observations. There are capacity limits in the elevators and in the pools and hot tubs but those numbers are a little higher than what we experienced on Oasis. Here are your first few photos of some art around this beautiful ship! My daughter will LOVE the lollipop when we take her onboard! Not only was tonight formal night but also Halloween and we saw some pretty great costumes on kids and adults alike. They had a lot of activities throughout the day that were Halloween themed. We saw families doing a scavenger hunt throughout the ship where they received bags of candy at each stop. We ate at my personal favorite restaurant onboard any Oasis Class ship and that is 150 Central Park. The beef tenderloin and fried cheesecake are absolutely fantastic. It was phenomenal as always and was nice to enjoy with friends. Our night activities included enjoying a drink at the Trellis bar in Central Park, watching the Houston Astros win to head to game 6 back in Houston (GO ASTROS!!!), and meeting back up with the Wilsons at the Schooner bar for some late night piano bar fun and some Lemon Drops on the rocks. And if anyone was wondering….my kids had a great Halloween trick or treating with Dusty and our babysitter back home Tomorrow we have a pretty full day planned with Autism on the Seas for our second sea day!

It's EMBARKATION day!! Our check in time wasn't until 2:30 (downside of booking 9 days before you set sail). We were able to take our time which if you know me, is not easy! Its always exciting to wake up and see your ship welcoming you to CRUISE DAY!! We stayed at the Hilton Miami Downtown. It is about a 15min uber to the port with very nice views of both downtown and Dodge Island where the cruise terminals are. The Symphony Squad headed out a couple hours before us as their check in time was noon. (It pays to be Pinnacle, or with one LOL) My friend Kathy has never been to Miami so I took her down to Bayside Marketplace (about a 5 minute uber ride). Its an open mall with shops and restaurants along the waterfront. We ended up at the Bacon Bitch for some breakfast. If you are looking for some Miami Vibes, head on over! I wouldn't recommend for children as its loud and vulgarities are thrown around quite often during your visit. Finally we were off to the terminal. We arrived around 2;15. Royal was directing you to lines based on your check in time. It was 25min from the time we stepped into our line to being onboard. This process includes checking vaccination cards and negative test results at the entrance to the terminal, checking in with your set sail pass, ID, and vaccination card, and finally going through security. Tip--if you are bringing water onboard, the porters are not accepting it with a luggage tag as checked luggage and you will need to carry it onboard with you. Symphony is such a beautiful ship, currently the largest cruise ship on the high sea and we will be showing some areas and artwork that are specific to her as she is one of four Oasis Class ships (about to be one in five when Wonder of the Seas is complete and sailing in March, 2022). Muster Drill is almost all electronic at this point where you watch the videos on your Royal app and then just check in to your station onboard. They show you how to use your lifejacket at that point but in reality, they just want you to know where to go in case of an emergency. We do have Ultimate dining on this sailing and our first dinner was with the Symphony Squad at Izumi Hibachi. It was one of our friends anniversary as well. Such a great time with old and new cruise friends? Food was amazing and I realized part way through the meal that we had the same chef on my last sailing on Symphony back in 2019. It is so fun to see crew you have sailed with in the past! Sailaway was after dinner. I personally love a night sailaway! We stood on the port side bridge wing to enjoy the beauty of Miami at night. We wrapped up our night at the showing of Hairspray! I was quite impressed with the production and actors of this play! Tomorrow is a sea day on our way to St Marteen!

The "Symphony squad" kept asking me to join them on this sailing as we had last years canceled on us. I kept saying I couldn't as my oldest sons favorite holiday is Halloween. There is no way I could leave the kiddos over Halloween! We had also just gotten off Oasis on Oct 17th which was an epic family trip!! We sailed on a staff assisted cruise with Autism on the Seas as all three of our children are on the autism spectrum. It was beyond fantastic in so many ways! A wonderful opportunity came my way after that cruise. My husband was onboard with the opportunity, and there I was, 9 days out, booking Symphony! The fun part was being able to tell the Symphony Squad I would in fact be sailing with them! I asked a good friend (who also sailed with us on Oasis) to join me as well. So this live blog will be about my second sailing on Symphony, reuniting with cruise friends, and Autism on the Seas as this is another staff assisted cruise for them. I will be documenting their week onboard. Here on the live blog there will be snippets of the program but feel free to contact me on here if you have any questions. I'm more than happy to help! https://autismontheseas.com/ And if you don't know who is part of the Symphony squad, you'll find out soon enough….

Thank you so much for the info. I reserved one for when I am there in May. They did not give me the option to reserve a specific one though. My confirmation says Chill Island Cabanas E. How/when do you chose a specific one? Thanks!

We have made it to day 7....a sad day as our vacation on this amazing ship is coming to a close. It was a nice, relaxing, fun day at sea! We started our late morning by eating breakfast in the Windjammer. We didn't get up there until about 9:00 so it wasn't too busy and there was still plenty of food to go around. Right outside the windjammer is a model of Symphony with TV screens explaining many features of her as well as her stats! Pretty cool! Once we finished we headed down to Next Cruise for our appointment and YOLO booked a Jr Suite on Allure for November 2020. This was actually the first time my husband has booked a cruise all by himself. I was just there for a little guidance and support. GO Dusty! This will also be a sailing for just he and I. We had a little time to kill before our lunch at Jamies Italian at noon so we headed over to Central Park and the Trellis bar for a quick Lava flow (with Kraken of course)! We also asked a passerby to take a photo of us in our BLOG shirts under the Trellis. The lunch at Jamies was included in our cruise fare as you get it, along with a bottle of wine, for booking a Central Park Balcony stateroom. The Meat plank was the best part of our meal for sure! The view of Central Park is wonderful out the window. From Jamies we walked around the ship where we ran into the stowaway piano player near the main dining room and checked out some more fabulous artwork around the ship. This has to be my favorite and reminds me of my daughter as she LOVES lollipops!! This afternoon we had reserved times for the Zip line and the Ultimate Abyss. When you are a Key guest, they set aside an hour for each of them on a sea day. Suites, Pinnacles, and Diamond Plus members are also part of this reserved time. There were no lines so it was great! The zip line was fun! Short, but fun and I did it twice in a row. I could have gone many more times within that hour if I had wanted to. Just a reminder that you need to be wearing closed toed lace up shoes. They do have some shoes available to use if you are like me and only had Keene close toed sandals....oops! I was a little anxious while waiting my turn for the Ultimate Abyss dry slide! I thought it was going to be a lot faster than it was. The lights are really cool in it as well! We decided to go hang out on the pool deck afterwards with a nice drink while hubby enjoyed a cigar in the designated section. Pina Colada and Lava Flow Then it was off to trivia in the Schooner Bar! General knowledge and we brought in our "message a friend" @Laurac22 We did great but did not come home with the coveted RCL keychain or highlighter. ?? For our last night we decided to try the ever so popular Playmakers Burger (we have heard from many folks that it is better than the burgers in Johnny Rockets). Ok, we totally could have shared this thing! Its huge and the cheese fries are plentiful as well as amazing! It IS an awesome burger! We spent the rest of the night at Playmakers with our favorite bartender Lucian! We ended our night walking around the boardwalk area and taking a ride on the carousel! Sad Sad to see.... Upcoming additions to this blog in the upcoming days... Review of The Key Food Porn---All the food we had around the ship with menus Drinks--by popular demand I will post photos of most, if not all the different drinks we had onboard with the names. Venues around Symphony Anything else I might think of that may be of interest

Recap Day 6! Sea Day!! We love us some sea days!! I rolled out of bed a little late this morning (6:40) as I didn't make it to bed until almost 3:00. Today we skipped breakfast as we had the Bottomless Galley brunch tour at 10:45 and at the end of the tour they provide us with brunch. We did of course have a couple cups of Seattles Best Coffee to hold us over from Cafe Promenade. They do have a free standing Starbucks onboard but their coffee is not included in the drink package. We lived in Seattle for nine years and actually prefer Seattles Best Before our tour I did a scope of the sports deck here on Symphony. It boasts a min golf course, two flow riders, the beginning of the Abyss slide, zipline, and basketball court. The Wipeout Bar is also up there. From the sports deck you can see the Ultimate family suite as well! I continued the scope into El Loco Fresh which is in front of the basketball court. We headed down to the Main Dining room for the tour and thought Dusty's Swedish chef shirt was appropriate lol! There were 19 of us on the tour. We had already seen parts of the galley from our All Access tour but they did go more in depth and we did see a couple additional areas like the bakery! I will be honest is saying we were not very impressed with the brunch itself although they did give you bottomless champagne. Side note: The champagne given on the All Access tour was much better IMHO. This tour is scheduled for two hours. The cost of this tour was $99 per person. We may have been more impressed had we not done the All Access tour as well but it is not really a tour that I would recommend for the cost. Additional photos of the tour and brunch We spent the better part of the afternoon at Playmakers, probably our favorite bar onboard. Lucian, a fantastic mixologist, who makes amazing drinks that aren't on the menu, has also become a favorite! Doesn't hurt that he kind of looks like a leprechaun ha ha! Tonight we dined in 150 Central Park and had the roasted tenderloin for two that they cut table side. This was in fact my favorite meal aboard Symphony! We coupled this with the Urban Garden Martini which is their signature drink. After dinner it was on to the Theatre to see Flight. Guests with the Key have reserved seating which is the same as Suite, Pinnacle, and Diamond Plus members. We really enjoyed this show! Then it was off to the Battle of the Sexes and The Crazy Quest, both in Studio B. We haven't laughed that hard in a long time!!! The second Silent Hush party was after that right next door in the Attic so we headed over there. These are all firsts for Dusty and he enjoyed them all! Such fun!! We hadn't gone into the hot tubs yet so we decided to at a little after 2AM. It was the best way to end this fun filled seaday. Came home to our last towel animal! On to our last day, also a sea day, tomorrow!

Yes, just by chance. Have you had him? I thought his name sounded familiar. I have his info if anyone would like it. I will definitely use him again!

Day 5 Recap - St Kitts/Nevis Captain Rob had us alongside in St. Kitts at 7:00 AM. We enjoyed watching the docking process this morning and I did a scope welcoming everyone! We decided to grab a bite to eat in Park Cafe which is located in Central Park. They have breakfast sandwiches, burritos, bagels with various toppings, pastries, etc for breakfast. On Symphony they do NOT have.a coffee bar with specialty coffee but do have regular coffee, tea, and juices. This is where you will find the famous roast beef sandwich as well. Once we disembarked, we headed to find a taxi to bing us to Timothy Hill which is where you can see the Atlantic Ocean on one side and the Caribbean on the other. Our taxi driver was Eunice Williams. He was a fantastic tour guide as well, giving us a history of the island, its economy, and pointing out various places along the way. It cost us $32 round trip and it took about 10-15 minutes to get there from the port. The views are breathtaking! They also have folks up there who try to have you interact with the monkeys but beware, you will be asked to give them some money if you partake. We did not. Once we were finished taking our thousands of photos, I asked Williams (this is what he told us to call him) if there was a beach nearby that had a bar and some shade. He told us about the Carambola Beach Club which was just down the other side of the hill. He brought us there and did not charge us extra for the ride. There is a large beach with umbrellas and beach beds. It was quite crowded on this particular day. We decided to just sit at the bar indoors and have a couple drinks. It also has a restaurant. It was very clean and nice. Williams waited for us there which was about an hour. We headed back to port, did a little shopping, and enjoyed the local festivities. "no paparazzi" he said ??? The Coasta Pacifica was in port with us today. Once back on board I did a ship tour on Periscope (again if you have the periscope app, feel free to look back on my scopes. My Periscope name is @karahvacatimes) We decided to head to the Rising Tide bar afterwards. This is the bar that starts in the Promenade on deck 5 and brings you up to Central Park on Deck 8. When running it departs each location every 20-30 minutes. We headed up to Vintages where they were having Sangria hour. This was our first time at Vintages but the sangrias were tasty! We took a night off from Specialty dining and headed to the Windjammer for dinner. The one thing I love about the jammer is that you can have American, Mexican, and Chinese food all in one sitting! Our evening consisted of checking out the "Big Wonder" in the Solarium, taking in a set at Jazz on 4, and the Love and Marriage show which is always a favorite! Dusty went to bed a bit early so I headed to Red (the late night dance party) with a few wonderful folks I had met on this very cruise. And what better way to end the late night than with some yummy Sorrentos pizza! Two more days AND they are both Sea days!

Recap Day 4 Welcome, welcome to St. Thomas! It has been quite a few years since I have visited St Thomas Virgin Islands! Once again we decided to go out on our own and did not book a Royal excursion for this port. We decided to start out our day by eating some breakfast on our balcony. We opted for El Loco fresh and if you like breakfast burritos, I would highly recommend trying this on symphony at least once. We docked at Crown Bay which is further away from the downtown area. The Celebrity equinox was also in port with us. We decided to head to the Sky Ride (Gondola) to Paradise point. We took an open air shuttle that was six dollars per person. There is still quite a bit of devastation from the hurricane. The cost for the shkyride is $21 per person (I apologize that I did not ask if there was a children's or senior fare). Once up top you are able to see a beautiful view of downtown and Port Haven. This is the view that you see on all Saint Thomas postcards. Here's one for the running! There were four ships docked in Port Haven today. The MSC Seaside, the Carnival Sensation, the Carnival Horizon, and a Norwegian ship. The Norwegian ship was leaving as we arrived and the smaller Carnival ship was arriving about the same time. Once at the top they have a few shops and a restaurant/bar. We enjoyed a couple drinks and some nachos! After heading down we decided to walk to downtown Charlotte Amalie to do a little shopping and grab another drink before heading back to port. We may or may not have purchased something here... We sailed away from Saint Thomas at 7 o'clock local time. This was the first time I have done a sailaway at night. It was absolutely stunning! Tonight we had Izumi Hibachi for dinner. Our reservation was at 9 o'clock and we did not finish until about 10:30. It was a fantastic meal and our chef was very entertaining! You cannot choose hibachi with any specialty dining package so we purchased it for $49 per person once on board. Any sushi rolls you choose are extra. I believe we received some royal wow via the Key as they did not charge us for our sushi roll and took $10 off our check. The waitress also gave us individual attention throughout the meal. Baked snow crab Dynamite roll After all that walking today we decided to call it a night quite early and headed to bed right after dinner. A cat has joined our towel animal family ? I will leave you today with another piece of artwork in the stairwell here on symphony. Dreams Of cruising....... St.Kitts tomorrow!