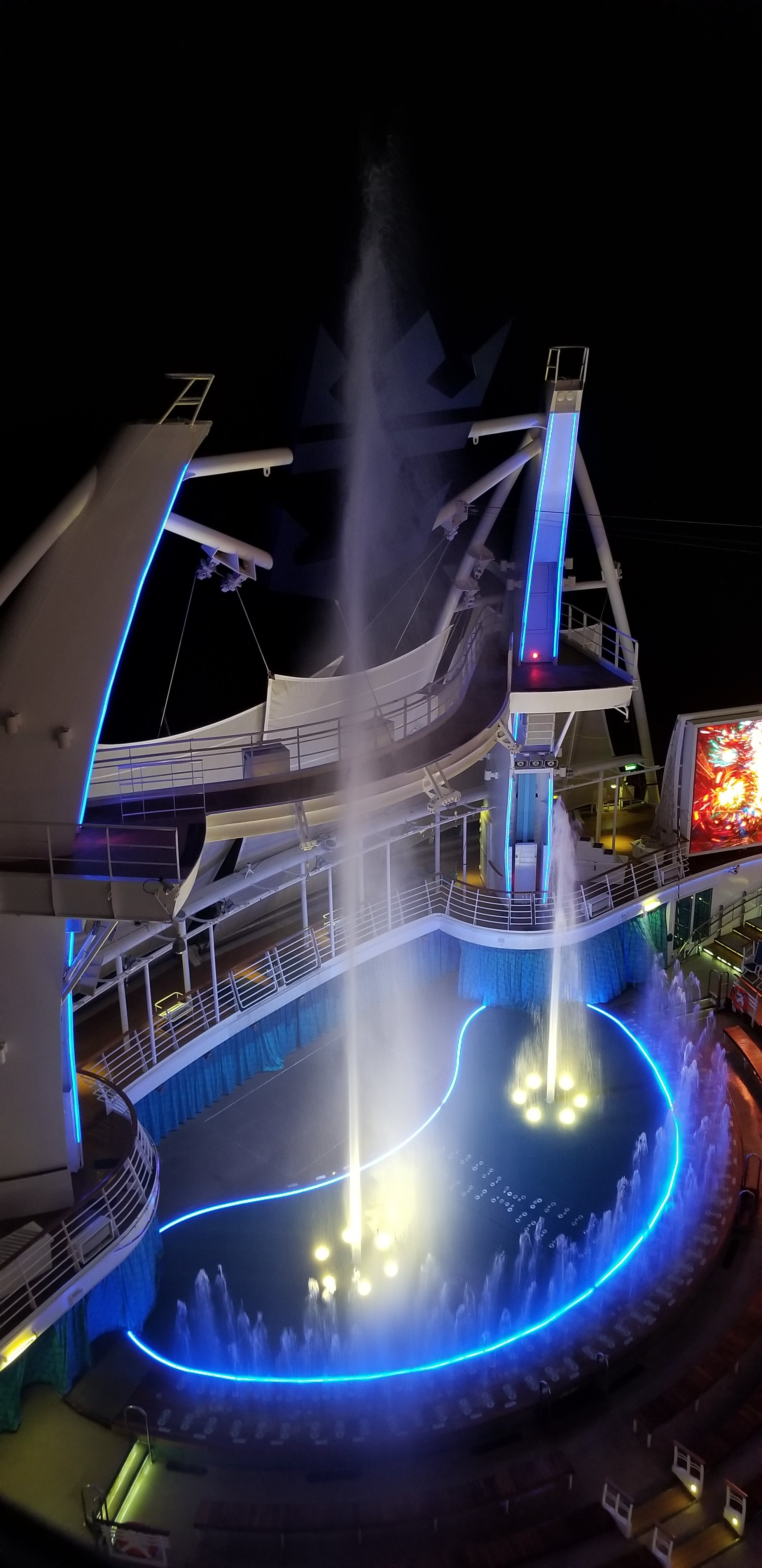 Posts

160

Joined

Last visited
Recent Profile Visitors
The recent visitors block is disabled and is not being shown to other users.
jaullram's Achievements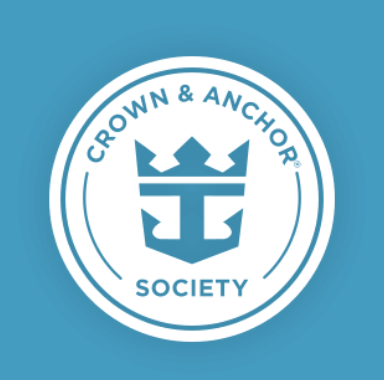 Diamond (5/7)
221
Reputation
Perhaps check the Cruise Compass' that are posted on this site. I would choose one of the Oasis class ships and see if anyone posted the schedules from an 8-night cruise. I know I have seen itineraries similar to yours in the past.

Is it a new area different than the one near Vintages? If it is the one near Vintages, that has always been there but not a lot of people know about it.

Some things that I noticed today. The outdoor pools have capacity limits but they weren't being strict with that. The furthest Aft pool across from the kids water park was NOT refreshing at all. It had to be close to 95 degrees...Definitely too warm to be refreshing. That pool is limited to 9 people while the other two are 7 people. There were a lot more people than 7 in the other two pools...maybe around 15 or so in each. Because we are sailing at less than 50% capacity, getting an elevator, drink at the bar or anything else you would normally have to wait for doesn't exist which has been Amazing! Plus, with so few guests, you run into the same people a lot...sometimes I do wish there were a few we didn't constantly run into! For those that love BBQ, Portside BBQ is amazing but there is a lot of food. I ordered ribs and pulled pork and it didn't even look like I touched it when I was done! We watched Aqua 80 again from our balcony and I definitely recommend it! It was very entertaining and scary what they do at times!! We didn't do anything in Nassau today but relax, get a little burned and eat a lot. We are on our way back to NJ and have two days at sea so we are going to try some slides and zip line next.

We have done Chill island cabanas a few times and decided a few months ago to purchase a floating cabana for the day. Prior to getting on the ship we had contacted Derick asking him if we could reserve Cabana 16 for us. We had looked at a map and figured since it was the furthest out, the water would be deeper at low tide and there would be a better breeze. Derick worked his Genie magic and had that cabana assigned to us. We had a late night last night so decided to get off around 9 instead of any earlier. We took the Tram with Derick to the cabanas and all I can say is wow! The slide was so much fun too!

Some things I have noticed on the cruise. They are very strict about wearing masks indoors and everyone who is vaccinated needs to have their bracelet on when leaving the room and they are checking. I like knowing this is being taken seriously. There are vaccinated only venues and you have the choice to keep your mask on or take it off. For Windjammer, Main Dining Room and Coastal kitchen reservations are either recommended or required. For Windjammer, we have only eaten breakfast once there and did not make reservations. As many have posted, they serve you at the buffet and if you order a fresh omelet or eggs they give you a number to bring to your table and they deliver it to you. As far as our Genie Derick, he is amazing! I went to guest services today to get a new card as mine wasn't always working. Within 2 minutes of me being there he came down and told me he can take care of anything. After getting my new card he made sure it worked down at the casino where I was having the most problems. I mentioned to him that I love the navy royal caribbean masks and he said he would smuggle some for us Tonight is Hibatchi and will try to take some pictures.

I was told a little over 2200. I am not sure of the split between adults and kids but I haven't seen more than 30 or so.

For our first sea day we decided to explore the ship more and Derick also scheduled all of his star class guests to do the Escape Room which was fun but pretty difficult! We did Loco fresh for lunch and the burritos were great! Tonight we have Chops for dinner and the Headliner show.

Here are some photos of our room. We are in the 2 bedroom aquatheater on deck 9 with Derrick.

We arrived at the port at 10:45 and all of the other Star Class suites were checking in at the same time. After handing our bags to the Star class porters we were the 4th in line. While in line, they checked our negative results and covid vaccine cards. The doors opened a little after 11 AM and we were lead right to the check in area. By around 11:30 we were on the ship. Derick led us right to the muster check in and then up to our room where some fruit and veggies were waiting. We had asked for lunch delivery from Playmakers and can I just say, the food was amazing!! We walked off our lunch by touring the ship.

T minus 12 hours until we leave for Bayonne! We decided that some pre celebration drinks were necessary so we could get our livers ready for the upcoming week! Derick emailed us today with his phone number and told us we could text or call him when we were close so he could wait for us. He also let us know we could show up at 11 instead of 11:30 which works perfectly as there is a game at the Meadowlands that we wanted to avoid traffic for. We received another email "Important information about your upcoming cruise". We are leaving at 5 pm instead of 6 now. Again, can royal change the title to "Exciting news about your upcoming cruise "? Scares me everytime! I probably won't be able to sleep tonight...or maybe if I drink enough I can...lol! I will try to post as many pictures during the cruise as I can!

We had to log in separately so I went first with my log in and then he had to log in after I disconnected to connect with his log in. I suppose we could have done them in different rooms on different computers.

So, a crazy day today. Today was Covid test day! I had taken a Covid test before but hubby had not so I agreed to be the guinea pig and go first. We did the Abbot Now home test with the teleheath professional which had been approved by Royal caribbean. I took the test and in about 10 minutes I could see it was negative but had to wait for 15 minutes for my results to be confirmed. Did hubby's test and same results, negative! After his test, he immediately got an email and his App was showing negative but nothing for me yet. I called eMed and they said nothing had been registered but they see I took the test so by 5 pm I should see an email and my test results. By 7 pm. nothing so I called again and they said 24 hours. I decided to take another eMed test and got negative results again and they were sent in seconds. So, lesson for the day is, if you do eMed test, get 2 per person just in case! I was a wreck from 10 AM this morning until my second test tonight. So glad we got negative tests and are ready to be on the ship in less than 36 hours!!

Slight change in our cruise. My father in-law is no longer coming with us so we have invited my husband's cousin to come with us. She came with us when we were in Star class on Anthem last March and she was spoiled. She said she doesn't know how she would be able to do a regular room now so we figured she was the perfect person to bring with us. Plus, I think she will be amazed by Oasis. Unfortunately, because it was last minute, she is going to have to work remotely some of the days but I know I would rather work remotely from a cruise ship than my house! A few other updates. Derick emailed us over the weekend to let us know about the new protocols for Covid testing but assured us that it begins on September 13th so it won't affect our cruise. Since we are doing the eMed Abbot at home test with the telehealth professional, we decided to take it on Friday (as opposed to Thursday) to avoid any possible issues at the port with confusion by port staff as to when the rules go into effect. Once we take it, that 15 minute wait will likely feel like the longest wait ever! Derick also let us know that he was able to order some canned soda and diet iced tea from provisions that is not normally stocked on the ship so that was a pleasant surprise since he told us he could no longer do it. Another update he had for us is that if we plan on eating at Coastal kitchen we need to make reservations for breakfast and lunch and if we go to the windjammer, reservations are highly recommended. I know for one, I have NO idea when I am waking up or when I will be hungry so we didn't make reservations. I told him that we would figure it out. I will say, it is definitely harder on this cruise than our last Star class cruise because it doesn't seem like we can be as flexible. On our Star class cruise on Anthem we didn't have to worry about booking dinner each night and we could decide that day where we wanted to eat but we aren't able to be as flexible on this cruise. For dinner, we sent Derick our preferred restaurants and dining times for dinner and left 2 nights where we don't have anything planned. He indicated that it may be hard for those two nights to get into one of the specialty restaurants. I figure if we can't get in or don't like the time then there are plenty of places to eat and it may be nice to not stuff our face every night! For dinner reservations we have Izumi Hibachi, Chops (twice) and Coastal Kitchen (twice). I know some people love Giovanni's but we we aren't fans of the menu. When I want Italian food I want options such as lasagna, chicken parmesan, fettuccini alfredo, etc. One of the nights we have scheduled from Chops, we may have delivered as we all want lobster and thought it would be amazing to do that on our enormous balcony! 5 days and counting!! Now it is time to start packing and begin panicking about negative Covid test results on Friday!

Many of the cruisers on this sailing received two heart stopping emails over the past few days....the one that says "We're sharing a change for your upcoming Oasis of the Seas cruise". Royal, please think of a better title for your emails!! The first one notified us that because we are leaving at 6 PM instead of 4 PM, our time in Port Canaveral has been shortened but we will arrive at Cococay an hour earlier so I am fine with that change. The second email was letting us know that all children between 2 and 11 need to schedule their PCR test at the port and also have a test prior with negative results within 3 days of the sailing. The part that scared me was the email indicated that their records show that we are receiving the email because one of the guests needs to follow these rules (my husband). Panic set in so I immediately checked his DOB online (which was correct) and jumped on the Facebook page for our cruise and apparently, since we booked this so long ago, our cruise documents don't indicate that we are vaccinated. Those that booked recently were asked about vaccination status so none of them received the email and their invoice states their status. So far, nowhere within the online check-in process have I been asked yet so that is a little unnerving - maybe when we do the 24 hour health questionnaire it will ask there. Booked our Covid tests today for Thursday (9/9) at CVS but have heard many people say CVS was cancelling their antigen test appointments after they were booked. So, as a back-up plan I ordered the Binex Now Ag tests where you are supervised by a telehealth professional while taking the test. In the meantime, I am trying to avoid anyone not in my family to limit my potential exposure to anyone with Covid because I am NOT going to be missing this cruise!!!! Derick reached out to us and let us know that the day before the cruise he will be giving us his telephone number so we can text or call him when we are closer to the terminal so he can be ready to meet us. With 5 other suites he is taking care of and all of us likely wanting to board ASAP, I am hoping it isn't too difficult getting on right away since our rooms will be ready and lunch being brought at 12:30. The countdown is on and 2 weeks can't come fast enough!

I will definitely tell Shane you said hi if I see him around!