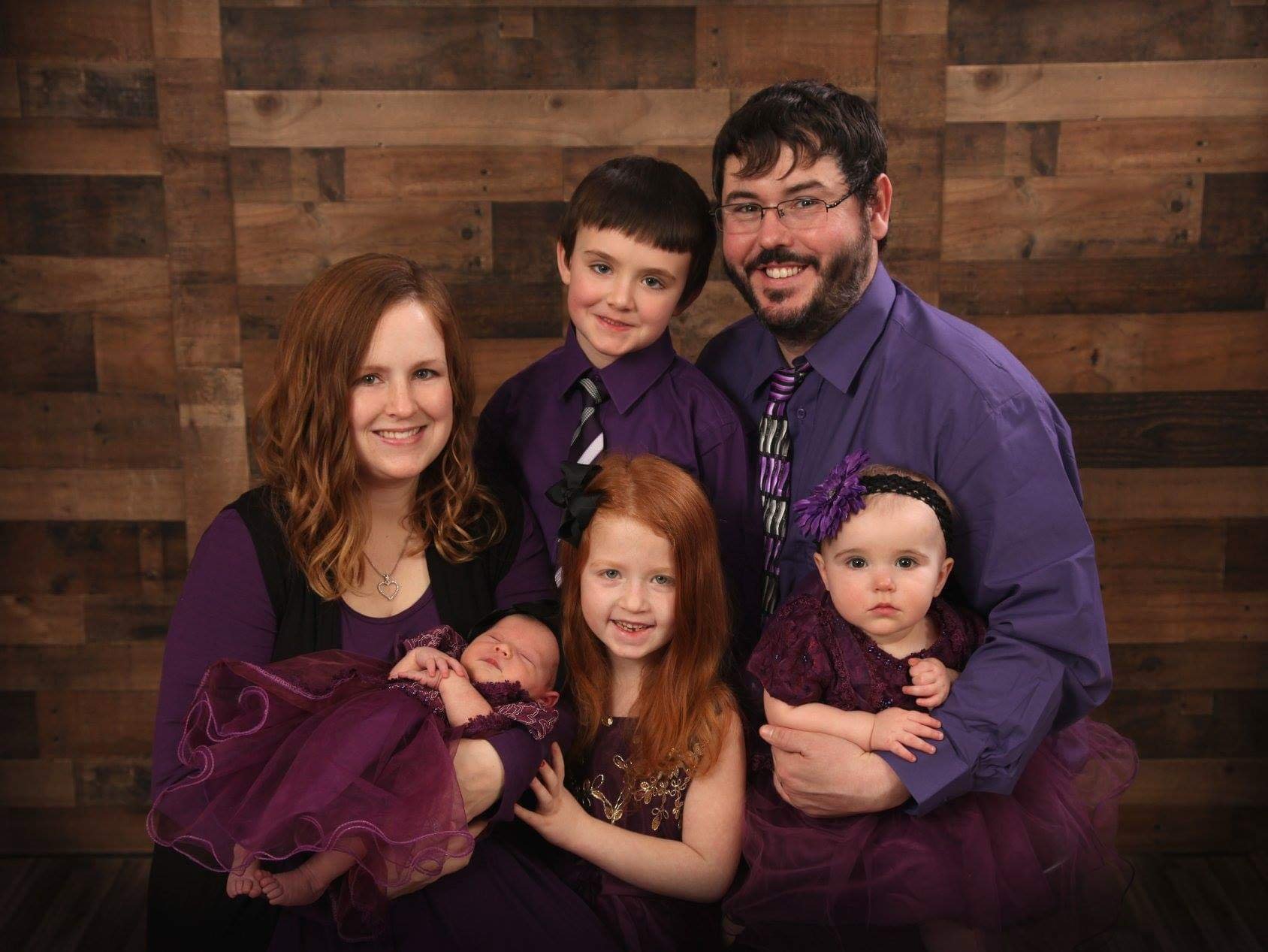 Content Count

75

Joined

Last visited
Tiffeven

reacted to a post in a topic:

Oasis Rising to the Stars Jan. 16, 2022

Thanks! Oh, that sounds awesome. I will definitely check out your channel. We watch vlogs all the time, but there's not really many videos from Star Classers.

Booscruize

reacted to a post in a topic:

Allure Star Class Take Two

That sounds amazing. Congrats on your upcoming nuptials.

Jaymac Radio

reacted to a post in a topic:

Allure Star Class Take Two

We received our survey the day we got off the ship and received a follow-up call the next day. We gave Alan and Karen a great review in our survey, and the agent who followed up said they'd be recognized for it. I hope this is the case, because they definitely deserve it. We also decided to switch the Next Cruise booking we had made on board from 8730 on Oasis on November 28, 2021 to a B2B on Oasis in 9730 for November 3-November 7, 2021 and November 7-14, 2021. We are very excited about this switch. Since we have the same 4 and 7 day B2B scheduled on Oasis in 2020, it looks like this will be our new plan for each year if we can manage to find a 4 and 7 day together in the same room.

We definitely did. I just wish we could have Alan and Karen with us every cruise.

My thoughts exactly haha.

Thanks. If you can do it, I highly recommend Star Class, but be warned, it's hard to go back. We are going on Enchantment in January and while I'm looking forward to it, all I can think is I wish it was Star.

Our last genie was Jay. At first I was hesitant about blogging, but I ended up enjoying it. Thanks for following along. I'm looking forward to reading your next blog.

We sure did. Thanks for following along.

Tiffeven

reacted to a post in a topic:

Thanksgiving Side to Side: Brilliance to Oasis

Have fun and enjoy your trip!

Yes they do. Like the old saying goes, "Time flies when you are having fun."

Thanks for following along. It definitely was.

Final thoughts: This cruise exceeded all of our expectations. After our last Star Class cruise, we were hooked and this just cemented it even more. While our last genie was great, Alan was a much better fit for our family. Because of his past experience as an Adventure Ocean staff member, his boundless energy, and his knack for going above and beyond, our family couldn't have asked for a better genie. Our kids grew very attached to him over the week, and Steven and I have the utmost admiration for him. I hope he is on Oasis for our B2B next year as we would request him again in a heartbeat. The next person who made our cruise extraordinary was our room attendant, Karen. She was always smiling and happy to do anything we asked. Her personality never ceased to brightened up our day. She had a great repertoire with our family, and always took time to give the kids attention. If you are lucky enough to get her as a room attendant, you are in for a real treat. One of the Star Class perks that we used a lot yet have not addressed in the blog is the free laundry. We probably did enough laundry to pay the difference between a balcony and a Star Class cabin. We sent our laundry off every morning and sometimes at night. Karen always had our laundry returned washed and pressed within a few hours. Our last room attendant was relatively quick getting our laundry back, but Karen's turn around time was astounding. Of course, I would be remiss if I didn't talk about the food since the vast majority of our cruise was spent eating. We went to all of the specialty restaurants (with the exception of Chef's Table and Samba) atleast once. We chose to skip Chef's Table because it is too long for us to be away from the babies and we skipped Samba because we were very disappointed with it last time we were on Allure. Chops, 150 Central Park, and Giovanni's Table were all amazing. Sabor is not our favorite, but their guacamole and chicken-stuffed jalapenos wrapped in bacon are very good. I think Johnny Rockets burgers are overrated, but their hotdogs are delicious. We tried the Vintages cake pops, and they are good as long as you like really sweet foods. We visited Cups and Scoops atleast once every day but usually more. None of us really cared for the cupcakes, but we ate tons of ice cream. At home, I visit Starbucks every day, but on the cruise, I went atleast three times a day. The drinks are free for Star Class, but the pastries are an additional charge, so if you are Star Class, and want to try a bunch of new Starbuck's drink, this is the perfect time. Cruising while Starbucks is doing their holiday drinks allows you to try even more drinks. During this trip, I discovered I really like their chestnut praline lattes. We only had Coastal Kitchen in the mornings and once for dinner. I have to agree with @Lovetocruise2002, their filet is amazing. We popped in to the Windjammer a few times, and overall, is was just ok but a good option if you are in a hurry. The main dining room called almost everyday to inform us of our reserved table, but when specialty is included, we opt to skip the main dining room. Mama Mia was phenomenal, and we would definitely recommend it to anyone. We were on the fence about going to see it, but really enjoyed it and would go see it again (especially the first half). The comedians on our sailing were hilarious, and much better than the ones on our last sailing. Overall, this was a very relaxing cruise. One of the best things about Star Class is you can accomplish way more during the week than most people and still have time to relax. If anyone has any questions, please feel free to ask.

Day 8: Debarkation We were up late packing, and then received a call this morning saying two of the wheels on our luggage had broken off. I guess that's what we get for buying clearance luggage. I thought we had got a really good deal, but seems not since we only got two maybe three uses out of it. To be fair, we also over pack luggage usually. We decided to skip breakfast and just have Starbucks this morning. Alan met us in our room at 8:30am (which is the latest you can leave your stateroom). Debarkation was very fast and probably took about 10 minutes. We parked at port which is super convenient. In the past, we have parked at third party parking areas and been shuttled to port, but we recently parked at port on a different cruise and will never go back to parking anywhere else. With four kids, a stroller, and about a million suitcases, parking with a third party agency is more rushed than we like. The convenience of not having to load everything into a shuttle or having to take the babies in and out of the stroller before getting on the ship and after getting off and the ease and quickness of having our car right there at port makes parking at port a better option for our family. Final thoughts to follow.

Day 7: Nassau We slept in and had breakfast from Coastal Kitchen delivered to our balcony at 10am. The Coastal Kitchen breakfast this week has been great, but for some reason today's was very underwhelming. Christian and Sophia went to Adventure Ocean, and the babies, Steven, and I enjoyed a mostly empty ship while everyone was off in port. We generally stay on the ship when we visit Nassau as it is probably our least favorite port. I'm guessing it was pretty packed in port because in addition to the Allure, Navigator, Mariner, the Disney Dream, and a Carnival ship were all docked. We went to the Windjammer, Starbucks, and the baby open play area. After picking up Christian and Sophia from Adventure Ocean, we took the kids to the arcade and then had our daily snacks in our room. Alan had a special surprise for the kids planned out. Christian has been talking about how much he loves gaga ball for the entire cruise. Almost every night in the late night party zone in Adventure Ocean they would have a gaga ball championship. He wanted to stay for it every night, but since we don't like to stay out late and since it doesn't start until after 10pm, he only was able to go two or three nights. He won two bronze medals for coming in third place twice. Alan surprised him with a VIP gaga ball tournament in our room. He even brought medals for the kids. They were beyond excited. We had Chops delivered for dinner, and I was too impatient to take pictures of the food. By the time I realized that I hadn't took any pictures, most of my food had already disappeared. I should probably be embarrassed of how much I ate, but I shrugged it off and said Yolo. After dinner, we dropped all the kids off and headed to the casino hoping to finally get some time to play quarters. It was rather disappointing because one of the two machines was down for maintenance and the other was full. When we dropped into the casino the other day, this was also the case. We played a few slot machines or maybe I should say lost on a few slot machines. We headed to the promenade and bought a bottle of fireball for Alan as a gift. After getting Starbucks, we headed back to the casino and finally found an empty seat at the quarter's machine. I could easily see why it was empty as it was obvious that no one was going to win anything on that machine. I needed my quarters fix, so we spent about $30 in quarters before deciding to call it a night in the casino. After picking up the kids, we went to the arcade and then headed to the Boardwalk. We were going to ride the carousel and get Cups and Scoops one last time, but unfortunately, we arrived at 10:03pm, and it closed at 10pm. We headed to the room and about the same time our doorbell rang with the Johnny Rockets we had arranged for. Now we are rushing to get everything packed in time, which speaking of, I better hop off and help Steven pack before we are late getting our luggage out. I will type up my final thoughts tomorrow on the drive home. This has been a very fun and relaxing cruise, and we are sad to see it come to an end.

Day 6: At Sea We were supposed to do the sushi class, but we opted to sleep in instead. We took the morning kind of slow and had breakfast delivered at 10am. There was a nice breeze without being too windy, so we enjoyed breakfast on the balcony. We took the kids to the pool and picked up ice cream on the way to the room. By the time we arrived to the room, we had the Johnny Rockets that we had requested waiting for us. We spent a little time enjoying the balcony trying to relish the time we had left in 10730. While I prefer the deck 8 aquatheater suites for the extra space, the proximity to the aquatheater, and being on the same deck as Central Park, I actually think the ocean view is better from Deck 10. We took the kids to Adventure Ocean and Royal Babies and Tots and headed to the Star Class Bridge Tour. It was short and sweet and allowed us to take a few picture of the bridge and with all three genies. Because it was shorter than we expected, we had time to zipline again before picking up the kids. We played a few games in the arcade, and our daily snacks were waiting for us when we arrived back to the room. After naptime, Christian and Sophia informed us that they wanted to ditch us for Adventure Ocean again, so they had dinner with Adventure Ocean while we planned to have dinner at Chops. Nyssa, of course, had other plans and decided she didn't want to sit through a long dinner. After Alan stopped in, we took our order to go. In Nyssa's defense, we had been there 45 minutes and still didn't have our entrees even though Alan had once again asked for our meal to be delivered quickly. Nyssa and Kat had mac and cheese waiting when we arrived which was great, but also was a problem since they finished before we even had our food arrive. Having their food waiting at all the other restaurants was wonderful because our food was also delivered quickly and it allowed us to get in and out before the babies got fussy. At Chops, they were a little slower taking our order when we arrived, so it took longer to receive our food. I did have time to eat Lobster Bisque and Mushroom Soup before leaving, and they were very tasty. Steven had the Wedge Salad and Black Pepper Bacon, and he agreed that it was appetizing. We skipped the seafood tower this time, and had filet, lobster, warm chocolate cake, and red velvet cake delivered to our room. It was absolutely delicious, so much so, that we canceled our Day 7 Izumi dinner plans and opted for Chops delivery. We were hoping to spend some time with the kids before going to the the Quest, but when we went to pick them up, Christian wanted to stay. We took Sophia, Nyssa, and Kat to Cups and Scoops and to ride the Carousel. After hanging out on the Boardwalk for awhile, Sophia was ready to go back to Adventure Ocean, but we made a pit stop in the room first. When we arrived, Alan had gifts waiting for us. It was a very kind gesture, and we were very happy to see it. Steven and I collect magnets, souvenir spoons, and shot glasses from the place we visit, and recently we had been throwing around the idea of collecting the ship models. Alan must have read our mind, because that was the gift we received. It was perfect for us and we are very appreciative of that and everything else he has done to make our week so unforgettable. He also left gifts for the kids which they were happy to see. After dropping the kids off, we headed to the Quest which was hilarious like always. We picked up the kids and called it a night.