Posts

243

Joined

Last visited

Days Won

5
Tiffeven's Achievements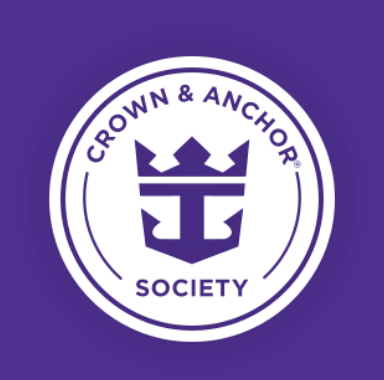 Diamond Plus (6/7)
696
Reputation
Tiffeven reacted to a post in a topic: Thanking my lucky STARS that cruising is back (a Symphony Star Class family blog)

Neesa reacted to a post in a topic: Thanking my lucky STARS that cruising is back (a Symphony Star Class family blog)

sammy79 reacted to a post in a topic: Thanking my lucky STARS that cruising is back (a Symphony Star Class family blog)

Tiffeven reacted to a post in a topic: Thanking my lucky STARS that cruising is back (a Symphony Star Class family blog)

As @WAAAYTOOO said, the second bedroom is really small. The two beds that are up high do have rails. The lower ones don't. Personally, I would put your eight year old on one of the top bunks, your six and three year olds on the two lower beds, and then have your dad sleep in the living room on the sleeper sofa. You can also request to have the two lower beds pushed together if you are more comfortable with your kids sleeping together (that's what we do). There's definitely enough room to bring your Dad, but obviously it will be less space.

Va4fam reacted to a post in a topic: Thanking my lucky STARS that cruising is back (a Symphony Star Class family blog)

Oh no! That is definitely not what you want to see when you are so close to boarding. Hope it all works out and your family has an amazing trip. I look forward to following along. I love your writing style.

PPPJJ-GCVAB reacted to a post in a topic: Oasis of the Seas - November 3rd, 2021 - The Star Class cruise my mom never got

I am so sorry for your loss. I hope this cruise will bring you comfort and peace. I think it is wonderful that you are doing the thing that was so special to both you and your Mom. It is a beautiful way to honor her memory. I will be across from you in 9730 on this sailing. Look forward to meeting you onboard.

Looking forward to following along. Have a fantastic trip!

Thank you so much for following along and for your kind words. Cruising Star Class really does make cruising with kids so much easier. Like you said, don't be afraid to ask for what you want and always tell the genie your expectations from the start. If you want a fast dining experience, tell them. If you want to have food ready when you arrive, tell them. If you want to have the dessert delivered to your room, tell them. They are there to make your trip everything that you want it to be. They are also very good at accommodating any last minute changes. On night 1, we had every intention of eating at Coastal Kitchen, but with kids, things don't always go as planned. I felt bad calling last minute and canceling in lieu of having food delivered to the room, but Sunil didn't make us feel bad about it at all and was so quick to adjust to what was best for our family. On another cruise, the little ones were super fussy at Chops, and we had only had our appetizers and were still awaiting our entrées and desserts. We could have stuck it out and made it through the meal, but we asked if we could just have the rest delivered to our room. They quickly accommodated this, and because we made this change, the little ones were able to rest which put them in better spirits. This made the rest of the evening so much better. You may feel like you are inconvenience them when you make certain requests, but you are not. They truly want your experience to be amazing, and the best way for that to happen is by telling them what you need and want. You and your family are going to love Star Class. As for November, Steven made me promise I'd take it off from blogging. I plan on doing more live blogs in the near future, but November is going to be our lazy, lay around watch movies, and do a whole bunch of nothing cruise.

Steven made me promise I'd take this one off from blogging. Last cruise, I stayed up late every night making sure I blogged for the day while he went to sleep only to wake up 2 hours later and me still be up blogging. Blogging is a ton of fun, and I plan on blogging many more in the near future, but this cruise I'm going to let @Booscruizetake point, and I am just going to be lazy haha. While it does add more onto your already full plate, you will be glad you did when you look back and you have all the memories written down of your amazing trip. I went back and reread one of my live blogs during the shutdown, and I was amazed how many of the little details that I had forgotten. This will be a special way to always remember the lovely time you and your husband had with all of your friends.

Congrats! I'm so happy for you. I can't imagine how nerve racking it must have been with all the canceled sailings when you were in the middle of planning a wedding. Hopefully, we get the pleasure of meeting y'all onboard. We will be in a 2bdr aquatheater suite and are counting down the days!

Starbucks is included with Star Class. I definitely recommend that over Cafe Promenade. In fact, you can even ask your genie to have it delivered to your room.

Sorry, Playmakers didn't live up to the hype. I was hoping we were the only ones that weren't fans, so that maybe it was just a bad batch. I plan on giving them another chance on Oasis in November, but I'll probably just order them to the room this time. We are enjoying your blog. Have a fantastic trip!

I know what you mean. I just always keep a Star Class booked to keep myself from yolo booking after reading other Star Class blogs, but it doesn't always work haha.

It's so hard to keep up with RCB, FB, and CC. I did that before the shutdown, now my cruise social media game is lagging behind haha. They do design the rooms well to block out the noise. It is really interesting how quiet it is, and then you open the balcony door during Hiro, and wow, it is so loud. Then, you shut the door and can barely hear it again. Cruising really is a great way to make friends. So often, those we cruise with (passengers and crew alike) end up feeling like family by the end.

Yay! That's so exciting! Have a blast!

Oh yes! I totally forgot to say hi. We were on deck 9, and @Travelergot Royaled Up to the deck 8 below us. I guess we had the whole side. I wish I would have thought about that while we were onboard. This cruise just felt so busy that I feel like I hardly had time to stop and think. I think it is because we were trying to make up for all the missed cruises. When we go on our Oasis B2B in November, we plan on being a lot lazier. I love the matching outfits. I'm pretty certain we saw you onboard in passing several times. I just didn't know who it was at the time. I hope you enjoyed your B4B. That sounds so incredible. On debarkation day, it always feels like we didn't have enough time to do half the stuff we wanted. I'm just thankful we have another cruise to look forward to. In fact, it was perfect. The day we got home from this cruise, we got the Star Class questionnaire for the next. Also, you did not disturb us at all. Sorry, if our circus disturbed you at any point haha.

Thank you! Best of luck on your Royal Up. I'll keep my fingers crossed for you. Happy cruising!

Thank you. I'm glad that I was able to help ease some of your concerns. Enjoy your cruise and your time with family!