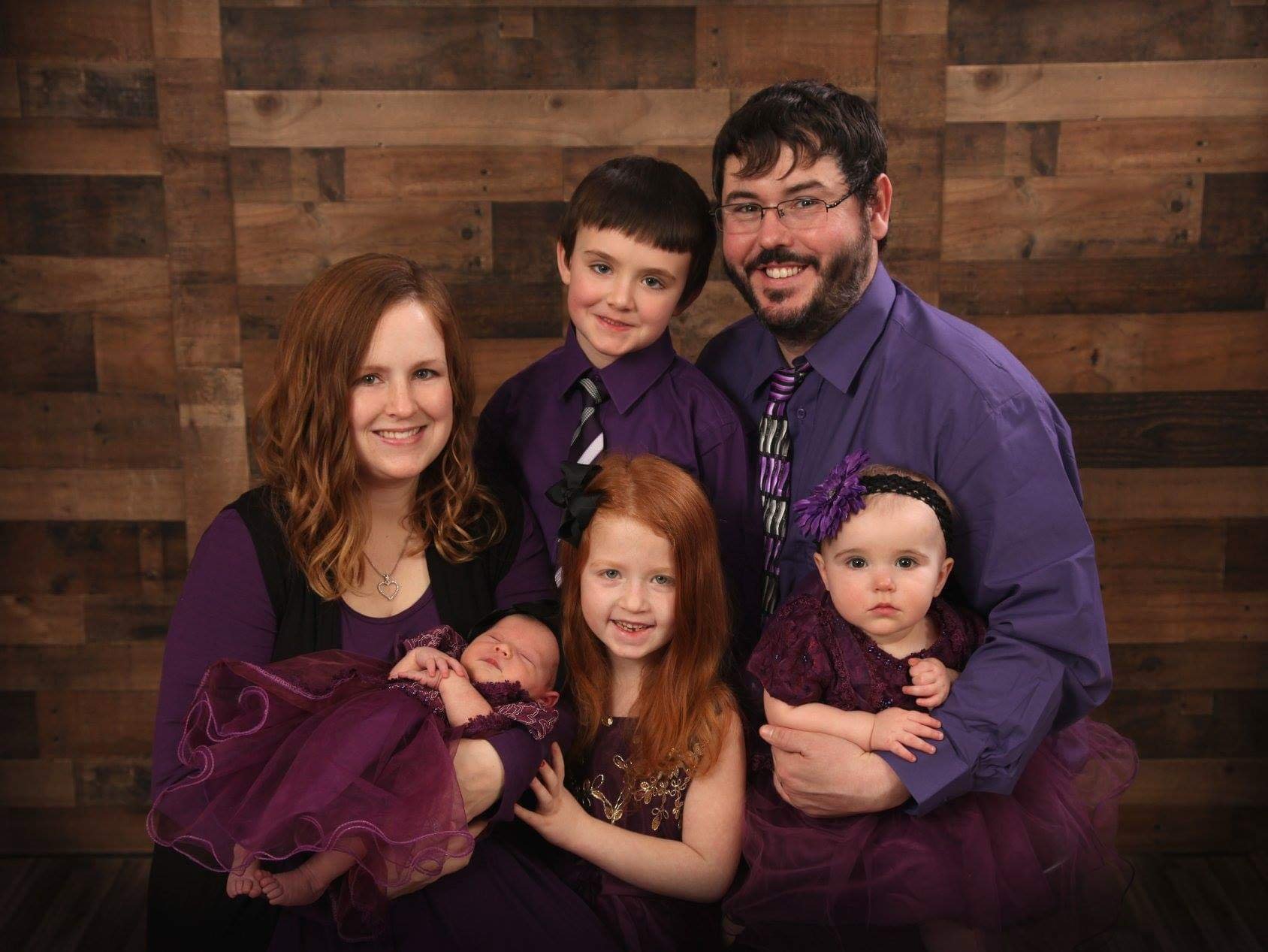 Content Count

98

Joined

Last visited
Tiffeven reacted to a post in a topic: Give me Liberty annnd an $18 DX Package? I'll Take it! Liberty of the Seas Feb 16-23 Western Caribbean

LMort98 reacted to a post in a topic: The Genie Is Out of the Bottle – Our First Star Class Cruise – Oasis 9/20/2020

Yep, can't wait. To be honest, I'm more excited about this sailing than my 9/20 sailing on Oasis out of Jersey. It's hard to get excited for that one because I don't have as much confidence in it sailing especially out of Jersey. November out of Florida, on the other hand, seems very optimistic.

bossdog421 reacted to a post in a topic: The Genie Is Out of the Bottle – Our First Star Class Cruise – Oasis 9/20/2020

Tiffeven reacted to a post in a topic: The Genie Is Out of the Bottle – Our First Star Class Cruise – Oasis 9/20/2020

Oasis is doing free play now (similar to Disney's Oceaneer club), so she should be in the same area as our 8 and 10 year olds. They love Adventure Ocean and we have to practically drag them out; so if she is there, I'm sure she'll bump into them. There's some videos of the new Adventure Ocean area on youtube. If you haven't seen it, you should check it out. Our son can not wait to try out the gaga ball arena. He loves gaga ball so much that our last genie surprised him with a VIP gaga ball family tournament in our room and even gave everyone medals.

bossdog421 reacted to a post in a topic: The Genie Is Out of the Bottle – Our First Star Class Cruise – Oasis 9/20/2020

WAAAYTOOO reacted to a post in a topic: The Genie Is Out of the Bottle – Our First Star Class Cruise – Oasis 9/20/2020

Happy late birthday! We will be Star class (2 bedroom aquatheater suite) on this cruise as well. How old is your daughter? Our son is 10 and our daughters will be 8, 2, and 1.

They are really good kids. Not to mention, having two kid-free adult only hours in the evenings when the kids are in nursery and Adventure Ocean does a lot for our sanity lol. I'm one of the lucky ones whose kids love going to the kid's clubs on cruises. We have to practically drag Sophia and Christian out of AO, they enjoy it so much. Even Kat and Nyssa (the one and two year old) enjoy going to the nursery. I think it helps that we started them cruising as early as possible (at 6 months).

Debarkation and final thoughts: We met Amit at 7:15am this morning, and he opened a side door that let us jump in front of a lot of people. We carried our own luggage off, and it took about 30 minutes to get to our car even with priority debarkation. I definitely prefer Port Everglades and Port Canaveral to Tampa for debarkation, but Tampa still beats Galveston. I have cruised out of Tampa a few times now and will definitely do it again, since it's closer than many of Royal Caribbean's other ports. Our cabin 1536 on Brilliance was better than we expected, but you could definitely

Day 4: Final Sea Day I woke up this morning before everyone else, so I enjoyed some time on the balcony before everyone woke up. We had breakfast delivered and then grabbed a latte from the concierge lounge. We booked a cruise on Rhapsody through Next Cruise and took the kids to the arcade. We played a few minutes of mini golf, but it was incredibly windy, so we didn't stay long. We ordered dinner to the room as usual, but ordered less this time since Steven and I had dinner reservations at Izumi tonight. The brownie on the MDR dessert menu tonight was delicious with vanilla ice crea

It's pretty much the same suite. It's cabin 8000 on Rhapsody. I asked Amit, the concierge on Brilliance, about it. He spoke with the concierge on Rhapsody who confirmed that it does have suite perks, but it only gets the obc of a balcony/junior suite because all of the panoramic suites or any of the oceanview suites that do not have a balcony are considered in the same category as junior suites with elevated suite perks equivalent to a grand suite.

Day 3: Cozumel Katarina (our 1 year old) kept us up late last night, so we decided to skip room service breakfast and planned on sleeping in this morning. Unfortunately, that did not happen. Around 8:30am, the loudest drilling sound could be heard inside our stateroom and all throughout our hallway. It woke all of us up and led to very irritable babies today. Since he was already awake, Steven decided to go for a run. On his way out, without prompting, the room attendant profusely apologized for the noise stating that she had already called the manager multiple times. The concierge

Day 2: We woke up right before 10am just in time to have breakfast delivered. After breakfast, we went to the 2 for $20 t-shirt sale. I thought I pretty much had every shirt Royal offers, but to my surprise, I found a few new shirts. We spent some time in the arcade and grabbed Windjammer for lunch. I am a Starbucks addict, so I decided to try a latte from the espresso machine in the concierge lounge, and while it was definitely not Starbucks, but it was actually pretty good. In fact, I went back later for another one. We had hoped to take the kids to the pool today, but it was still to

Here goes attempt two at posting this. I'm not sure what happened, but everything I typed just disappeared. This will probably be an abridged version of our day since I'm too tired to type it all out again. Today, started out hectic, but it ended up working out and was a good day. When we went to check out of the hotel this morning, Steven couldn't find his wallet. After frantically searching for it for 40 minutes, we realized my wallet was missing too. At that point, we started questioning if we had left them in the car and if so, did we lock the car. After an hour of panicking and thi

I also am going with the genie dependent theory. The location of the A1s and A2s may have an impact, but I think who your genie is plays a greater role. Alan came by our suite way more often than Jay did. Although I liked Jay, Alan seemed to have a closer relationship with not just us but all of his Star Class guests. This came from him making the time to stop by and get to know us. I know all of the genies stay busy, but some of them seem to balance the varying needs of their guests better than others.

We're finally here. The two older kids just fell asleep, but the babies are restless from being in the car all day and are fighting sleep hard. Steven and I are trying our best to get them to sleep, so we can follow suit.

One day until we board! We left about two hours ago and are happily snacking on Starbucks and Chick-fil-a. GPS says we have another 9 hours to go, but with four kids and traffic, I'm guessing it will be closer to 11 hours. It seems we are going to have to rethink what we are wearing tomorrow since we packed shorts and swimsuits. The high in Tampa tomorrow is 59 and the low is 42.