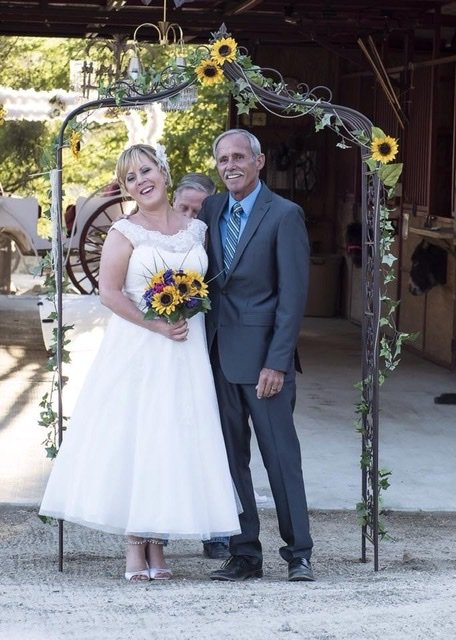 Posts

222

Joined

Last visited

Days Won

9
Rags1's Achievements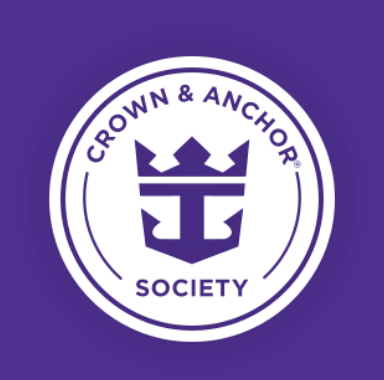 Diamond Plus (6/7)
1.1k
Reputation
Lovetocruise2002 reacted to a post in a topic: Catch a Falling Star (Class) and drop him on the Navigator

I had some things to say about @deck17, first night filet in CK and 150 but I promised not to try and be funny. Would love to cruise with you someday too but it would have to be SC. There isn't a ship big enough to hold us both going through withdrawals

I will board the Navigator of the Seas tomorrow morning for a short 4 day adventure. My last RCCL voyage on anything other than an Oasis Class ship was on the Song of Norway in 1992. Having forgotten everything about that ship I searched for clues about what I might expect tomorrow. And as usual the goldmine of information was found in a 2019 blog by @twangster. After his extensive review of the newly amped Navigator there is certainly no need for me to do this. Wanna know anything about Navigator just read his blog. But in the end I decided to go ahead with this hoping I can add something about the new home port, new ports of call and the overall return to the West Coast. I'll do my best to simply put the facts out on this trip and keep my warped sense of humor in check. We booked this trip about a month ago. It began as a casino comp for two, inside cabin. Total taxes and port fees were $200 and change. Not bad for 4 nights of being back on a ship and it's only a 2 hour drive to the Port of Los Angeles. But I chose this particular cruise because the last full day will be my bride's birthday. So I upgraded us to a Junior Suite as a birthday gift. When I told her the exciting news she reminded me that she has a twin sister who, coincidentally, shares the same birthday. Another call to Casino Royale and now we sail in a 2 bedroom Grand Suite with the twin and her husband. We will be in suite 9394. Looks like about the same walk from the elevators as it is to the Aqua suites on Oasis class. We shall see. We received email from Jorge, the Navigator concierge, 5 days before the sail date. I asked for the entertainment schedule so we could plan our dinner schedule. He replied the same day and our evenings look like this: Day 1- Dinner at Hooked and I-Skate. Day 2- Dinner at Jamie's and the production show Showgirls Day 3- Dinner at Izumi and the Headliner, juggler Randy Cabral Day 4- Birthday dinner at Chops and Headliner show, Kivi Rogers We again used the proctored home COVID tests from E-Med. We took them yesterday morning and printed our results. We will leave Palm Springs tomorrow morning at around 8:30. Should be a 2- 2 ½ hour ride to the port. We'll park at the port where the daily cost is about $20 per day. Ship sails around 5 pm I believe. We have a full day at sea on Tuesday which we love but is also amusing since our first port of call is just about 26 miles from our port of departure! Those must be some awfully big, slow circles we'll cruise in. Wednesday, day 3, we will call on Catalina Island. Beautiful little place for Southern California tourists. The twins were there as youngsters. I was actually a waterski instructor there when I was 18. That was just after islands were discovered. On Day 4 we will visit Ensenada, Mexico. We have no plans for the ports other than to take a walk around and have a drink. This isn't a cruise we would take for the ports but I'm sure we'll enjoy them both. We are excited to see and experience the Navigator. Looking forward to eating at Hooked, having drinks in the Bamboo Room and taking our first cruise that our Sea Pass cards will open the door of the Diamond Lounge. . This will our first cruise in 5 years without the Genie Magic – whatever will we do without the 3 tons of daily snacks? As I mentioned I sailed on the Majesty and Song of America in the early 90's. I then took about a 10 year break from cruising after I retired from the government and opened my own business. In the early 2000's I began sailing again but on the Disney Magic with my then toddler. I returned to Royal some years ago but then only sailed on Oasis Class. I'm looking forward to returning to the experience of a smaller ship. I hope to provide some words and pictures that may be of interest to those that will once again sail RCCL from Los Angeles. If there's a question I can answer or a picture of something you'd like to see just let me know. And for any of you Navigator veterans, I'd love to hear your tips and suggestions. Hopefully in about 18 hours I'll be describing the boarding process in Los Angeles!

I'm embarking on the "new" Navigator on Monday. This will be my first Royal non-Oasis Class cruise since I did the Song of America in 1992! Thanks for providing such great information and photos. I'm much more excited for this trip after reading your review. Thanks!

Rags1 reacted to a post in a topic: STAR Light STAR Bright, First STAR...Class Cruise on Anthem 11/14-21

We used IPhones to take the proctored tests and had no issues.

We'll, time to wrap this one up. I'm just posting things probably only of interest to me at this point! Closing thoughts: - Romina was wonderful. Great personality, flexible and accommodating. - Regret not getting to meet @twangster. Maybe he is a bot. - Covid protocols are hit and miss. I was told verbally and in writing that no crew would come in the room when we were there. You must pick up food at the door from the cart. They all came in the room. - Service was outstanding, except for Giovannis. Service was so bad there at lunch that we canceled our dinner there and didn't return. Thank you for following along with me. Stacy and I will be on a four night Navigator sailing in 32 days to celebrate her birthday. I might bore you again Happy Sailing everyone!

Hope they solve the tux issue!

After the reenactment of the daddy/daughter photo I had the urge to sit up on the piano like Dean Martin used to do on his television show. But I thought Taylor looked much cooler up there! The second picture is when I was changing after the photo. I threatened to go to dinner dressed like this. My wife threatened to call security. And a divorce

Another mission accomplished! I packed all of this in my suitcase tucked in every open space around clothing. I prayed all the way to Florida that those tuna packages didn't explode at altitude! I'm not sure that the free STAR laundry service would've helped with that problem!

I mentioned our server at Chops in an earlier post. Her name is Janelle. She not only is the most efficient and professional server I've encountered on any Royal ship but she has a bubbly, wonderful personality that instantly makes you love her. Our first night she went around the table asking our names. She left to go put in drink and appetizer orders and when she returned a few minutes later went around the table in the opposite direction with each of our names! I actually made sure there was nothing written on her tray. She anticipated our needs, insured the courses flowed just right and laughed and joked with us the entire time. We specifically requested her the second night. She's easy to talk to and when dinner is over you feel like you've made a new friend! SHE SHOULD BE IN A POSITION TO TRAIN OTHERS WITHIN THE COMPANY! CAN YOU HEAR ME ROYAL??

Thanks for following along!

The beginning of Random Stuff: Romina set us all up with WhatsApp so we could communicate with her while onboard. The first couple of days there were times when someone in the group was late for a show or dinner. I began to use this photo, which I think was outside Giovanni. I sent it it with the text "It's time for dinner!" Can you hear me now?

Day 8 - Departure. Up early with the vibrations from docking. Stacy, Shari and I had breakfast in the Coastal Kitchen. Most of the others slept as late as possible. Katie had an early appointment at Next Cruise to plan the "free" cruise from the casino. Romina met us in the suite at 830 with two gentlemen with luggage carts. It may have been 10 minutes from leaving the room until we were checked in with the Go Port Canaveral folks for our transportation. Very smooth. Go Port worked well for us again this year. It's transportation from the airport, the hotel room, transportation to the ship and then the return to the airport. There was a large selection of hotels in both Orlando and the Port area. Clean and comfortable passenger busses and friendly staff. I recommend them. Grabbed a quick bite of airport junk food in Orlando. Had a bumpy ride to Dallas for our 3 1/2 hour layover. We ate at Fridays in Dallas before the flight into Palm Springs. It was a long but smooth travel day. And that wraps up the trip. I do have some comments on random things to post in a bit.

Day 7 - Sea Day. This was a really laid back day without many plans. Everyone went their own way for breakfast. Stacy and I ate in the WJ again. She really likes the variety of food and I'm content with an omelette and some tomato juice! The rest of the gang spent some time at the pool and I relaxed on the balcony and explored a little. A couple of the family did the flow rider. All of us went to the boardwalk to take LDT on her first ride on a carousel, which she loved. Since we were there we decided to do lunch at Sabors. As we were about to see if they had a table Romina appeared out of thin air and, poof, we were in! The Sabors staff is amazing. So friendly and welcoming. Followed that up with a family stop at Cups and Scoops. After lunch some napped, some went to the pool and Taylor and I took our "throwback" photo. We had dinner on our balcony from the main dining room. We'll, everyone except Taylor did. Taylor had a dinner date in Choos with someone so may, or may not, work for Royal. Someone who may, or may not, have been our Genie. The steak Diane was very good. Enjoyed some beautiful weather and family time. Then the youngsters were off to gamble and dance. Everyone was packed and dreading leaving the following morning. We thought about using the jacuzzi but for the third night it wouldn't heat. We had informed our steward but I also let Romina know. Hopefully they fixed it for the next guests. A note about Cups and Scoops. The first time I stopped in I met Lucy who works there. What a walking, ice cream scooping, giggling bundle of fun this lady is! I explained to her that I didn't want anything, that I just wanted to take some photos. I told her that my friends here at home own an ice cream shop and I wanted to show them what her store looks like. She was so pleasant and gracious. After I took photos she asked if I was sure I didn't want anything. I said I'd have one scoop of ice cream. I laid down that black Star Class card and she said "Oh my, black card!" She wanted to send cupcakes to the room! She was the person that every first time Star cruiser should meet! She couldn't do enough. So on day 7 as we were eating at Sabors, the Johnny Rocket staff did their dance on the boardwalk. And just a few notes into the music, Lucy joined the dancing line! She is a jewel. The whole family went in to meet her after lunch. When we got back to the room later Lucy had sent cupcakes up for everyone!