Posts

57

Joined

Last visited
Recent Profile Visitors
The recent visitors block is disabled and is not being shown to other users.
Karannk's Achievements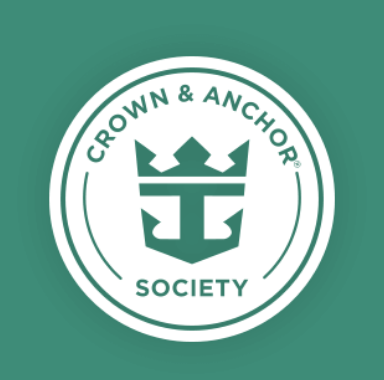 Emerald (4/7)
286
Reputation
Bobbieajd reacted to a post in a topic: Anthem 11 Night Southern Caribbean (Jan 27 - Feb 7, 2020): A Star Class Super Bowl

LOL. ?? We had a similar situation boarding Anthem in Bayonne. After everything I read on the blogs about needing to defend against porters, I think maybe I was too defensive??

Cruzinfun reacted to a post in a topic: Anthem 11 Night Southern Caribbean (Jan 27 - Feb 7, 2020): A Star Class Super Bowl

Following. Just disembarked Anthem yesterday. Booked the grand panoramic suite on Oasis for 10/18/2020 while onboard.

JLMoran reacted to a post in a topic: Anthem 11 Night Southern Caribbean (Jan 27 - Feb 7, 2020): A Star Class Super Bowl

bossdog421 reacted to a post in a topic: Anthem 11 Night Southern Caribbean (Jan 27 - Feb 7, 2020): A Star Class Super Bowl

No problem. ? Although, I just read on the Anthem FB group that there was an announcement made at port that folks will not be embarking today. Is this true?? ?

We have successfully disembarked at our scheduled time. The opening of the gangway was reportedly delayed a little bit, but that did not affect us. Looks like all is well.

A few observations: Does anyone really truly understand how this thing works? It controls the big balcony curtains in the suite, but really I just found myself randomly mashing the buttons until the curtains opened/closed. There is quite a sense of accomplishment when it actually works. Maybe I'm just an idiot. ? Our suite is stocked with 15 - yes 15 - boxes of tissues. I counted them this morning out of sick curiosity. They must think that folks who stay in this suite have horrible runny noses or some such. We also have 27 washcloths in our suite. So maybe we are smelly, too? Here is the finalized laundry tag collection that I have accumulated. I feel like I'm missing some, but I had fun stashing them away in a drawer. And here is our final towel zoo. The lights make it a little difficult to get a good photo without shadows, but you get the idea.

Karannk reacted to a post in a topic: Anthem 11 Night Southern Caribbean (Jan 27 - Feb 7, 2020): A Star Class Super Bowl

Day 11 Continues The bridge tour at 230PM was affected by dense fog. As such, the crew on the bridge were focused on navigation and not able to answer questions. We were permitted to enter the bridge and take photos, but couldn't interrupt them. Seemed fair to me. Our last dinner was at Jamie's Italian. Penne Pomodoro Calabrian Chicken Lemon Meringue Cheesecake Tiramisu Farewell Show

Day 11 Sea Day We had breakfast this morning at CK. Followed by backstage tour of Royal Theater. Followed by lunch at Izumi. We had a couple farewell "She's A Geisha" cocktails and a few rolls: crispy shrimp, spider crab, and champagne lobster.

The glass divider hasn't been a problem. Even our 8 yr old son is not bothered by it, so it's not really an issue of height or lack thereof.

Day 10 Continues We saw the 230PM showing of We Will Rock You today. It was pretty crowded because all of the other showings start in the early evening and conflict with those eating early (5:30PM) dinner. They were admitting only people with reservations. Yen reserved seats in the front row of the upper section on the main level. We made good use of the snack shelf today. I really liked the show. It reminded me a bit of The Who's Tommy. We had dinner at MDR Silk tonight. The idea was to try to get an idea of what MDR dining would be like if we did not sail Star class. Well, there is apparently no way to roll incognito while Star class. Not gonna happen. We arrived a little before Yen. Julius, our server from Izumi and sushi making class, was stationed there for the evening to assist because lobster night is apparently crazy! He recognized us, and insisted on showing us to our table. Then, before we were seated, Yen arrived. Then, as we were seated the head waiter and manager arrived. ? It felt like our presence was causing undue stress to the waiter, who constantly was asking if everything was OK and if they could do anything more for us. So, it didn't feel exactly like a typical MDR experience. The food, while clearly prepared to feed massive quantities of people, was good. I have no complaints. Caesar Salad - our son said it was the best Caesar salad that he has had for the whole cruise. Artisanal Cheese Plate Broiled Lobster Tail Baked Alaska Pineapple Upside Down Cake When we returned from dinner, we found a few surprises. Yen had left a few stuffed animals for our son: And Jesus, the most wonderful room steward, left us some treats on our bed upstairs. That really floored me. I had read about genie gifts, but room steward gifts?!?! Tomorrow is our last full day. Will be doing behind the scenes theater tour and bridge tour.

OMG! You guys are the devil. ? i looked at some room tour videos for the owner's and grand panoramic suites. ? While the balconies are smaller, they have jacuzzi tubs! And the bathrooms are gorgeous. And the price is only a little more. Negligible really. The owner's panoramic is not available, but the grand panoramic suite is. And we might just do it.

Day 10 Sea Day We had room service breakfast this morning, followed by the galley tour at 10AM. We toured the galley for MDR and Windjammer. Each of the specialty restaurants has their own galley. Lotsa soup! And stew! Giant pressure cookers Lotsa mashed potatoes! After this, we went roller skating at the Seaplex. It was hard. I used a roller walker thingie, which helped. I would have fallen a bunch without it. For lunch, we finally had hot dogs from the Seaplex Doghouse. My husband had a Coney Island hot dog and I had a German Thuringer. Our son wanted Johnny Rockets again, so we headed there before heading back to the suite for a little break before We Will Rock You showtime at 230PM today. Tonight is lobster tail night in MDR, and since I wanted to try one night in MDR for research purposes - I figured this was a good night to try it. I'm pretty sure that it will further cement my desire for Star class for any and all upcoming cruises!

There are suites available on decks 9 and 10 on this particular sailing. I was thinking deck 9? Is the long walk comparable to our current long walk on Anthem from 8720 Aft to Midship for everything ALL the time? It's a bit tiresome, but I could handle that. The Aft balcony views are stunning. Plus, we figure that we need the extra steps with all of the extra eating. ? As it is, we are taking the elevator from deck 8 to deck 14 each time to CK. The bathrooms do look disappointing. It's nice to have a tub though, I guess? Yen has arranged a Next Cruise appointment for us today after dinner. Apparently we can book onboard and still get the benefits of booking through BJs ($500 gift card, $50 OBC) PLUS the Next Cruise discount ($300) AND the current sale?