Posts

496

Joined

Last visited
Recent Profile Visitors
The recent visitors block is disabled and is not being shown to other users.
jbrinkm's Achievements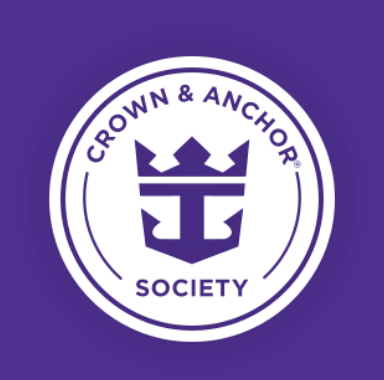 Diamond Plus (6/7)
299
Reputation
Before the cruise, you'll only see events that you have purchased or reserved ahead of time (i.e. shows & excursions). Once you're on the ship, connected to the ship's wifi, you can add anything from the daily planner to your personal calendar. For example, if you see pickleball at 9am tomorrow and you want to try it, you can click "add to calendar" but that option is greyed out before you board.

jbrinkm reacted to a post in a topic: StarLink Internet now being throttled down to nearly unusable speeds

jbrinkm reacted to a post in a topic: StarLink Internet now being throttled down to nearly unusable speeds

I was just thinking that fewer people like Costa Maya and might be on the ship. On our upcoming cruise on Allure, the length of port days are exactly the same (at least on my booking documents).

We were on Allure last year as well, and the matinee was on the last sea day. Interesting that they offer matinees (and open casinos) while in port. TBH, it feels like it might make more sense when we're in Costa Maya... What is the criteria about whether or not the casino can be open?

Our upcoming Allure cruise has a Mamma Mia showtime of 2:30pm for Day 6, a day when we will be in Cozumel. Is this an error? Has anyone ever seen a headliner show offered while in port?

Arcade for kids, specialty dining, some new t-shirts, paid ice cream or candy, alcoholic beverages (we have refreshment package already), paid fitness classes, extra tips

I got another email today saying that my package was cancelled and when I go into my planner, it shows that it is being refunded. We cruise in a week and a half, so I'm glad they seem to be taking care of it before then. No credit on my card yet though - the newest email said 14 days for refund again.

Not sure if this will be helpful but stumbled across it while looking for something else and it has a lot of information: https://www.royalcaribbean.com/plan-a-cruise/brochures/view The info that I really wish was available prior to booking is the list of excursions. There used to be a place on the website where you could download a PDF of the excursions but that has disappeared.

We did that also, although it was hard to cancel that water bottle package that I got for the Black Friday price! But it didn't make sense when we were paying for the refreshment package that includes water - just slightly less convenient that we have to remember to get them, rather than having them all in our rooms.

Ah! That's why they are no longer showing as available on Allure... (until June)

Are the 1L bottles the only packaged water available on ships at all now? If you have a beverage package and ask for a water, do you think you'll get the 1L?

Someone posted a resource in response to my question here: It gives a checklist for what ships have different options on board. It doesn't do Coco Cay or other ports, but you can specifically search that one on Royals booking website.

From your title, I really thought I was about to read a story about a cruise mishap due to time zone or daylight savings change (Not too bad of a mishap because we are chuckling about it afterwards...)

I don't drink much any more due to a medical condition, but when we were younger, I remember my DH who works in chemistry saying to eat a greasy meal before or when you start drinking (not that it helps for a hangover, but maybe for next time, for prevention). There is apparently a chemical reaction between the grease and the alcohol that helps it not hit so hard... This is NOT recommended for the next day and would probably make it worse.

I'm starting to feel like this should be a sticky...

I see some activities in my daily planner that look fun but I don't know anything about - has anyone done these on Allure (or other ship - I guess they'd be the same)? Could you tell me about them and if you would recommend going/participating? Royal Mystery by Puzzle Break - an "escape room experience without the actual room" Game Shows: 1. If You Know It, Dance It, 2. Majority Rules, 3. 60 Seconds or Less, 4. Battle of the Sexes, 5. Friendly Feud I'm also seeing a LOT more Hyperlink events (the events for young adults, ages 18-25). Happy for them! Generally, the planner looks quite a bit more full & creative than it did last year on Allure. Glad we'll have some extra activities to participate in!