Posts

301

Joined

Last visited

Days Won

3
Recent Profile Visitors
The recent visitors block is disabled and is not being shown to other users.
KWong's Achievements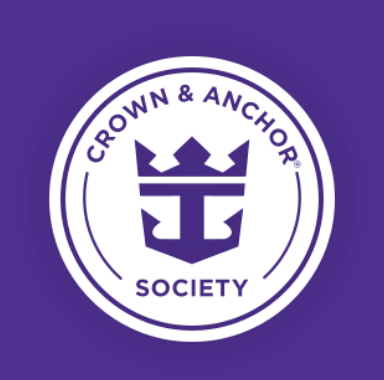 Diamond Plus (6/7)
443
Reputation
LovetoCruise87 reacted to a post in a topic: Balcony Preferences: Ocean vs Boardwalk vs Central Park

If I'm ranking, I'd say Oceanview, Central Park, Boardwalk. Caveat is that I'd book Boardwalk balcony over any deck 14 balcony. Too much noise from directly above when you're on Deck 14.

So for comparison's sake, I just did a Canadian passport renewal for my younger daughter, and UK renewals for my wife and older daughter. For the Canadian passport, I walked into a Service Canada location on July 20. They said that the new passport should be delivered to us by Aug 25. I'll update when I get it. For the UK passports, I did the application online + sent the digital photo. As there is no rush for these passports, I sent via registered mail on July 22. They are currently in transit to the UK.

Same here. If it's available I'll get it. If it's not it's no big deal.

I seem to have forgotten an important one - lanyards.

One year we bought the magnetic dry marker boards (we were in four rooms) and beach toys for the kids when we got to Fort Lauderdale. At home, at Dollarama, I buy the silicone travel bottles as they seem to leak much less vs the solid plastic ones. And travel packs of wipes - the disinfectant type like Clorox and ones to clean your hands like Wet Naps.

Any of the places in that 17th street cluster will be good for you. If you forget something the shops are open early enough for you to grab stuff before you board.

I expect that there will be a couple of standard certificates/QR codes/napkins/whatever developed that can be used universally.

I've not seen a flavoured creamer on the ships. You might be able to carry a bottle onboard, although I'm not sure if/how the non-alcoholic drink rule applies to nondairy creamer.

I will agree that the free coffee... exists. I can drink it (which is more than I can say about DCL's "coffee"), but I will probably bring Starbucks Via packets next trip. As for Starbucks normal drip coffee... I do agree it's overpriced (especially when compared to Timmies and McDs) but blonde or medium roasts aren't too bad. But I'm usually there only for espresso over ice, or if my wife wants a latte.

You should come to Toronto (after... you know) and check out Fishman Lobster Clubhouse. The lobster is expensive, but they're huge. I'm gonna link to a google search for pics here.

I'm surprised that the 19-20yo crowd hadn't thought of that in order to get into Windsor. Yeah I get the feeling that the feds are working with their US counterparts to get a common set of standards for exit/entry. AZ not being approved in the US could be a sticking point, seeing as a lot of Canadians (myself included) have gotten at least one shot of that.

Let's hope so. Wish the cruise lines would do the tests, and just charge us. Some of the AI resorts I've looked at include tests in their cost, which is nice. If you need to stay in Houston, go to 100% Taquito at Southwest Freeway and Buffalo Speedway. Ummm, I've got nothing outside of that. I've got the AZ/Moderna combo, so I'm hoping that won't be an impediment to a) getting into the US and b) cruising.

Matt had my favourite thing in his 10 things - breakfast at Johnny Rockets. I also like having al fresco breakfast at Wipeout Cafe.

I hope the Coast Guard doesn't shut down this gang activity...

This is my go to. I usually book through a website called valuetrips which provides a good discounted rate. I do believe there is a charge to go to the port so it may be cheaper to take an uber. They have had hot breakfast buffet in the past but I don't know how that will work in September. Wifi should be included as well. I like this area in general because there are several hotels to choose from, lots of food options, a couple of wine shops, the aforementioned Publix, plus a Dollar Tree, Ross and TJ Maxx in case you forgot something (or the airline forgot it on your behalf).