Posts

321

Joined

Last visited

Days Won

3
Recent Profile Visitors
The recent visitors block is disabled and is not being shown to other users.
KWong's Achievements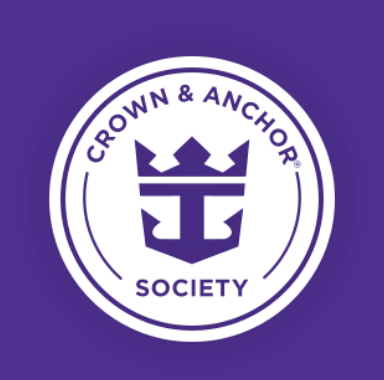 Diamond Plus (6/7)
472
Reputation
I believe that Red means that you shouldn't go out on away missions with the captain.

Oddly enough, this was also the nickname for the late night bus in Toronto that people took after the subway closed for the night. For a budget option, there are bars with beaches in Costa Maya.

We were supposed to be on this cruise, but canceled back in Sept because we weren't sure about Canada/US travel and when the 5-11 group would start getting vaccines in Canada. Then to top things off we found out on Wednesday that my daughter was a close contact of a positive case, meaning that she was housebound until this morning. So technically speaking, I would've had to cancel regardless. (everyone ended up with negative PCR tests) At the end of the day, I wish I could be there, but I'm glad to hear you're enjoying things though!

Cigar lounge is actually not the worst revenue generating idea. But I'm certain that the cigar smokers would also not want cigarettes disrupting the cigar aroma.

Very true. The ventilation on the newer ships do an admirable job of trying to contain the smoke smell, but it doesn't eliminate it - you'll still smell of smoke if you're in there for a while. The thing about this smoking ban is that we've seen this play out before in restaurants, on planes and even in casinos (in Ontario at least). There will be noise about it for a month or two, and once people get used to the new normal, it dies down. Smokers complain, but they are, by and large, an adaptable bunch, and they'll adjust accordingly.

I think the best way to describe the comedy show is this: Watch a clip of Jimmy Carr. If that offends you, don't go to the adult show.

Probably not. But I guess we'll see what they do

Is it bad that one of my first takeaways was that I got annoyed that the author typed "my mom and me"? With that said, I felt the article was fair. Maybe a bit biased towards the cruising side, but we got what was probably as neutral a first-hand account as one is going to get. It's probably not going to change how people feel about cruising, but it's also nice to see a story that isn't completely doom and gloom.

Interesting. They mention a northwest location, so I wonder if this will be close to the airport?

I wear a polo/short sleeve button up and slacks/jeans to dinner. I don't mind wearing a tie on formal nights (I'll do it for our generational cruises) but my preference is to not wear one. I'm probably about average in terms of dress on board, but the main thing you should takeaway is that I wore what was comfortable for me.

Hate that ferry ride. Never say never but I certainly don't plan to leave the island anymore when we port in Cozumel.

Might be able to find better prices at the airport duty free tbh.

Personally I like Samba but you can certainly find better Brazilian steakhouses on land. Same with Chops.

Hopefully they've resolved their seaweed problem.

In Toronto, my colleagues and I were headed down to Clearwater Beach for a corporate retreat. I spent about 10 minutes in the Global Entry/NEXUS lanes (including pre-clearing customs) and it felt long. My colleagues took over an hour to get through and only had about 10-15 minutes before general boarding was called. I'd known that the KTN was worth the cost before. But after that incident I KNEW that it was the best money I could ever spend on something travel-related.