Posts

321

Joined

Last visited
Profile Information
Gender
Location
Interests

Hunting, Fishing and Cruising
Psycho and Barb's Achievements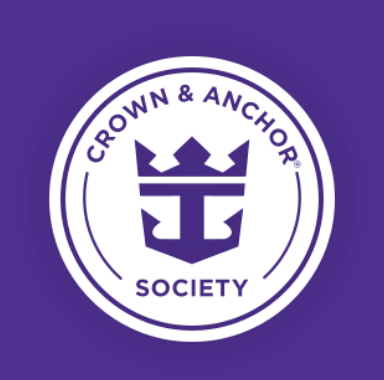 Diamond Plus (6/7)
331
Reputation
We were told one time on a bridge tour that the Marine Pilot only advises and doesn't touch any of the ships controls...They don't have the ships specific skills to be trusted to maneuver the ship. I'm also sure there must be some insurance liability issues.

Not a single savings on any of our next three cruises. Just the same old prices we've seen before and not as cheap as items we've purchased. Made me want to reply to Royals email and ask why?

Don't believe its less obnoxious...With all the different flavors, some flavors just plain stink in our opinion. Seeing someone vaping in a car it looks like the car is on fire.

Most likely your room will not be available yet. Most seem to be ready at 2 pm

Unless you're on an Alaska cruise…You need the extra suitcase space for all the stuff you buy…Lol

One of our sons tried the religious exemption...Found a preacher on the internet who for $10 bucks provided him with a very well written letter why Royal should grant his request. Royal said nope and he ended up cancelling his cruise. We knew it was a lost cause from the start...Lol

Because the people are so friendly...Never saw one without a smile and saying hello,

Also, try using different web browsers.

On your cruise planner on Royal Caribbean's site you should see them in you view more details...Select your EDocs and it should be the last page. You should of received an email with your cruise Docs also.

As @Pooch said...It's all in how you answer the questions. One cruise we must of answered one of the questions wrong and they wanted to charge us. Closed that booking appointment and tried again...No charge. Drove up to our local Walgreens window at our appointment time...They gave me the swab and watched me swab each nostril five times. Put it back in the container and got my negative results in 22 minutes. We had used CVS previously for another cruise but stopped when they went to their minute clinic option.

We always cruise with our binoculars and they mostly stay on our balcony. We also have IPhone 13's and even with the great quality of the camera…Most the time it's so much better and easier to use the binoculars.

Absolutely agree with you. If we listened to the weatherman...We would stay home and miss a lot of good fishing, hunting and beach days.

The best time to call is in the middle of the night...They are or use to be open 24 hours

We have had to take the trip to the naughty room a few times. Didn't like my C-Clamps to hang my hammock on the balcony one cruise...Thought my bottle of honey for my coffee was booze another cruise. And the last time was last month on the Odyssey. Luggage missing for hours and figured it was in timeout so I headed down to the naughty room. They scan my bag and gave it back to me...Apologized and said the port guys must of made a mistake because they didn't see anything to cause the concern...I was like...Took your four hours to realize that?