 Posts

134

Joined

Last visited
Recent Profile Visitors
The recent visitors block is disabled and is not being shown to other users.
The Fox's Achievements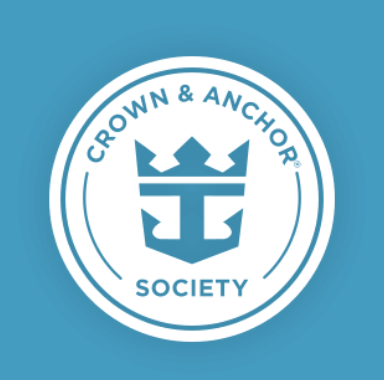 Diamond (5/7)
95
Reputation
Hi @ktrunner. We are on this cruise also. Actually, we're doing a B2B starting on the 9th. Sailed out of Galveston a few times now. We usually explore on our own so I don't have any experience with Royal's excursions. In Costa Maya we have taken a taxi to Mahahual and strolled along their beach and vendors, then had lunch at Krazy Lobster. We also rented a golf cart (not worth the money). Usually in Cozumel we just stroll along the port and then walk through some of the town. This time we are going on the underwater submarine.

We hid some on our first cruise. It was fun. And my husband likes to find them. But leaves them for the kids.

"Royal Caribbean Cruising Ducks" FB page with #cruisingducks. Still active. We're going on Grandeur next week and they have been talking about having ducks.

Never heard of the Crown and Anchor Charm. Where do you get it?

You can call Royal yourself if you don't have a travel agent.

RickinSTL reacted to a post in a topic: Mariner of the Seas August 13 2022. 8 Nights 3 Ports and 4 Sea Days

I would be interested too. Our next cruise is in 2 weeks and it's our experimental "go without any drink packages" for our Back-to-Back. I have an Android phone.

Parma reacted to a post in a topic: can anyone explain what 2022 CLUB ROYALE TIER BENEFIT (22TIER) is?

What kind of free shows? We didn't see this when we were there.

Thank you so much. Appreciate your time and explanation.

What do you mean by this statement? Let's say you had 1200 credits. Does that mean that your status would go back to Choice with "0" credits? What about 14,000 credits? Would you go back to Prime with "0" credits?

I have seen the announcement that the tier status points would carry over until next year. We both had quite a few points from 3 cruises we took in the year prior to March, 2022. But I must be missing some qualifier because all of our points have zeroed out. Can someone please explain what I am missing?

I have this problem too. I had used my email address on my husband's account because he gets confused about things and I didn't want the hassle that goes with that. Then I booked a cruise for my daughter and family and her email address got caught up in my account. I have tried numerous times to have this fixed, even emailed the marketing department, who said there was no problem. Two different times I have had representatives look at my account only to say they can't do anything to fix it. This week I talked to a rep at the Casino reservations and she spent a lot of time going through my account and straightening it out. Hopefully it will work this time. We'll see.

I'm getting anxiety just reading your post. - RELAX - Go with the flow. You can't plan everything.

I would like to see more itineraries also. I read somewhere that Grand Cayman was limiting the number of ships due to Covid to see how it works out.

The first cruise we went on (Jan 2020) we spent about $200 in the casino. Didn't know anything about free cruises. But ever since then we've been receiving free cruises (interior room). We've probably had 10 offers and have taken advantage of three of them. They also send us offers for $100 on cruises. To us, it's worth the gamble.