Posts

604

Joined

Last visited

Days Won

2
Recent Profile Visitors
The recent visitors block is disabled and is not being shown to other users.
USCG Teacher's Achievements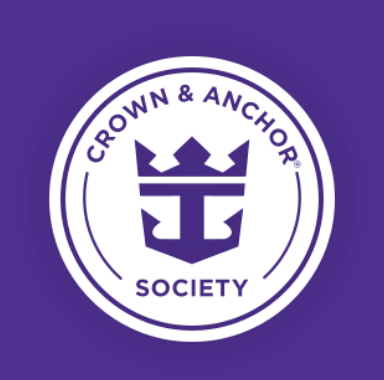 Diamond Plus (6/7)
1.2k
Reputation
USCG Teacher reacted to a post in a topic: Best place to go to make dining reservations when first get onboard

I would urge caution with booking Blacklane, especially where finding last minute replacements would be pricey. I've booked three rides with Blacklane. One of them was an amazingly wonderful experience in Chicago with one of the most professional drivers I have ever met. Once they cancelled my ride about 12 hours before pickup, and once they cancelled about 60 minutes out while I was in the air.

We booked ours at $90 pp. last Black Friday and would not hesitate to do it again at that price point. $190? That's a bit steep...

There is the "All Access Tour," which has recently returned after a COVID inspired hiatus. It takes you into the kitchen and provisions areas, the engineering control room, the bridge and the laundry area. It was very interesting and informative, I enjoyed it a great deal!

Being in NJ, I might suggest taking a long weekend trip somewhere you can take a short flight then easily take the train back home (Boston, DC, Pittsburgh, Niagra Falls). At least you're not committed to six hours out AND six hours back home that way. If it turns out flying is tolerable to you, go ahead and take the plunge. If not, at least you were only on a plane for an hour or 2 vs. 12. As a bonus for you, despite being so close, EWR, JFK and PHL offer some of those flights on some larger narrow-bodies vs. regional jets as some novice flyers don't love being on small planes. No matter what you decide, good luck!

I'm not sure if it's the same in all states, but here in NJ my REAL ID cost the same amount as a standard license. Was definitely a bit of a pain to go and get, but no more expensive.

There really isn't one unless you're completely enamored by a dish that is specific to the MDR. If there's an upcharge, it will be specifically called out on the menu. This is a sample of a page of the Chops Grille. Note how the Broiled 1 1/2 lb. Maine Lobster is the only dish with a price included.

This is a potato, po-tah-to situation really. Do you really care if that $50 is specifically earmarked for that lunch, or a few drinks throughout the cruise, or a couple of t-shirts, etc., etc.? $50 is $50 in my opinion. And if you manage to somehow go the entire cruise without spending that $50 on SOMETHING, it'll go back to your credit card.

But seriously, I'm in the same boat as you. Unless it turns out I'm some billionaire's secret heir, Diamond Plus is the best I'll ever hope to realistically achieve.

Once you've made it to the aft elevator lobby/stairwell, it's a short ride up to Deck 17. It's not the closest, but it might actually require less physical walking than almost any other venue.

Quoting myself from my post-Oasis review here: Every night for dessert, my youngest wanted chocolate chip cookies for dessert. I don't know what it was about those cookies (I mean, they WERE tasty!), but he was OBSESSED with them. So dinner comes and goes, and right near the end of our entree, a table of 12 comes in without reservations. It was fairly slow, so of course they were seated, but our server Amilia and another server (Alma, who we also had several times throughout the week) were assigned to cover the unexpected large party. Amilia came over to take our dessert order, and of course my youngest orders cookies. A few minutes later, she comes back to tell us that they're out of cookies in CK, but not to worry, she called down the MDR galley and they're going to send up some fresh ones. About ten minutes pass, and no desserts, and Amilia and Alma are really hustling to cover the large party plus their other tables. Fifteen minutes now, and Amilia comes flying out of the back, all of our desserts in hand. She then proceeds to APOLOGIZE to us for the wait, no one from the MDR ever showed up, so she had Alma cover the large party on her own for a few minutes and ran down there herself to get ONE ORDER OF COOKIES FOR A SEVEN YEAR OLD. We apologized to her and told her she didn't have to do that, we could have just run to the Windjammer or the MDR or even ordered them to the cabin from room service! Without batting an eye, she just matter of factly stated, "There's no way I was going to let him leave on his last night without his cookies." And THAT ladies in gentlemen is why two chocolate chip cookies perfectly encapsulate why this cruise impressed me so much. Disappointing him even in a minor way simply was not an option for them.

Absolutely correct. The OP specifically mentioned those excursions, but did not limit the choices there, so your experience/information is also relevant.

No worries! I should add, this was booked through Royal and they checked for our tickets before letting us join the line. If you book independently as @HeWhoWaits mentioned, I highly doubt they'd let you board there. As an aside, our return tender dropped us off at exactly the same spot.

I know this isn't the most helpful answer, but I think it's the most honest: a good price is what you're willing to pay for the experience, and that number will vary from person to person based on a ton of variables. If the price is one you're willing to pay, it's a good price, go ahead and book it. If it goes on sale after that, cancel and rebook, then you've gotten a great price!

I'm not sure which ship you're on and where it will dock, but I was there in August on Oasis. This shot shows an Oasis-class ship in port, and it's exactly where we tied up. The red star shows where the tenders to take us to Blue Lagoon were. It was less than the length of the (admittedly massive) ship.