Posts

423

Joined

Last visited

Days Won

1
Recent Profile Visitors
The recent visitors block is disabled and is not being shown to other users.
USCG Teacher's Achievements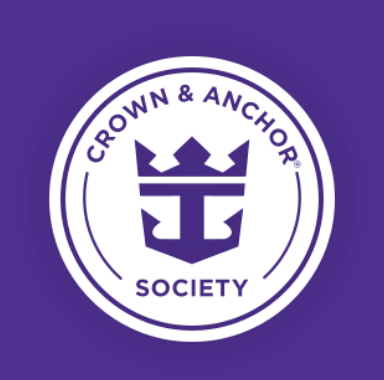 Diamond Plus (6/7)
885
Reputation
IMHO, $7,000 can pay for quite a few once-in-a-lifetime shore excursions. Easy decision for me to give up some walking around room to go do some things I may never have the opportunity to do again, but everyone's priorities are different!

Unless I'm mistaken (it's been known to happen!), Cruise Planner should operate with his age the day of departure, not his present age. On an earlier cancelled cruise, I was looking at pricing out The Key. At the time, my youngest was 5, but he was turning 6 before we left. CP required me to purchase for him, too, so it was factoring in his age when we cruised, not at present. It was also the "old" Cruise Planner, so I'm not sure if that's a difference or not as well.

WAAAYTOOO reacted to a post in a topic: Can I use one board/store credit for purchasing Drink package in advance

Yes, and most of the time it's immediately/almost immediately. Even back in the mass "when are we getting our refunds" era at the start of the shutdown, my OBC was always back in my account no later than 48 hours after I canceled something.

USCG Teacher reacted to a post in a topic: Frustrated with Sunday-Sunday itineraries and no flights home

Ahem, that would be Shippy McShipface of the Seas, thank you very much. You can always put a Boaty McBoatface on a Shippy McShipface, but not the other way around.

Out of curiosity, how far are these from the pools?

Most of the folks I sing with use something similar to this. I tried one, and it's pretty effective, but it's so huge it actually ends up in my peripheral vision. I just...can't.

Why I am not surprised you managed to track down some vibrant purple disposable masks!

As a teacher and a singer, I have to wear masks constantly while doing jobs that make wearing masks less than ideal. Not as physically exerting as many other jobs to be sure, but having to project your voice and enunciate very clearly whilst masked isn't great. I don't know about you, but to me the most annoying part about wearing masks are: -having it press against your nose/mouth -having it rub against the back of your ears That's why I love these: https://www.amazon.com/Halo-Life-Face-Mask-Ultra-Breathable/dp/B08FXY962N/ref=sr_1_1_sspa?crid=KYDY7R79C1QE&keywords=halo+mask&qid=1640978226&sprefix=halomask%2Caps%2C77&sr=8-1-spons&psc=1&spLa=ZW5jcnlwdGVkUXVhbGlmaWVyPUEzNEcyT0JVUTNaMzk5JmVuY3J5cHRlZElkPUEwMDMyNTIwMUpSWUVBRUtGQUU5TSZlbmNyeXB0ZWRBZElkPUEwMjEwMzAxM09QVTRaNzROSDJEQSZ3aWRnZXROYW1lPXNwX2F0ZiZhY3Rpb249Y2xpY2tSZWRpcmVjdCZkb05vdExvZ0NsaWNrPXRydWU= They have a plastic post that runs down the middle of it so the fabric stays off your face (but not as extreme looking as the "bird beak" singer's masks or the N95s) and nice wide, adjustable ear straps so they don't irritate the backs of my ears. They also have a removable filter for added protection. They're not the cheapest masks, but I'm willing to pay a bit more for the comfort and design. Just my two cents!

If you get the chance, you might want to check today. The new holiday sale has this pricing back on my sailing. Hope it's there for you, too! Good luck!

Not sure about anyone else, but this afternoon a bunch of excursions for Orlando/Port Canaveral popped back up in my cruise planner (there had been none available since I L&S'd to an August 2022 sailing). Most notably, the guided KSC tour is SIGNIFICANTLY cheaper than it was the past two years. I'm not sure if it's an error or not, but I jumped on it!

You can also order them with an added degree of security built-in security. Eliminate baggage claim shenanigans quickly and easily!

I don't have a suggestion, but I would recommend that you avoid using Blacklane. I've attempted to use them three times, and they stranded me twice.

From the bygone era when formal night meant something. Apologies for the glare/reflection from the frame. Based on the ring and the rank (and baby faces), this must be 2002.

Would love to hear how it is, my son wants to do this excursion and my wife & I are on the fence about it...