Posts

500

Joined

Last visited

Days Won

1
Recent Profile Visitors
The recent visitors block is disabled and is not being shown to other users.
USCG Teacher's Achievements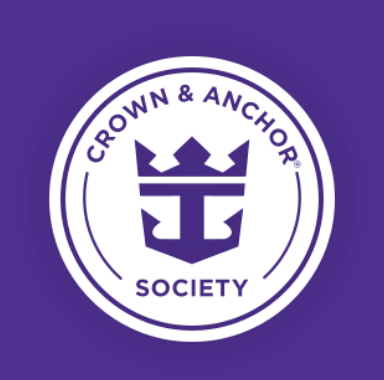 Diamond Plus (6/7)
1k
Reputation
This was incredibly helpful, thank you so much!

This is more than fair, I can't imagine showing up to a restaurant barefoot OR without a shirt. Thank you all for your feedback!

I know this thread is several years old, but it was the only one I saw related to my oddly specific question: if I order an anniversary decoration set to be delivered on day #1, do they just show up in a bag, or are they put up for you? Not a deal breaker, but just curious.

So, a quick question about the restaurant at the Coco Cay Beach Club. I've seen photos, and it looks lovely, which led me think: what is the expectation regarding attire? I mean, it's a beach club, so I know we're not looking at "smart casual" or anything, but should you change into dry shorts before coming in? Is having a towel around your waist okay? Just wondering how dry you should be, not only for expectations sake, but to be respectful of the next guests following us. I certainly don't mind changing, but also don't want to take the time to change two pre-teen boys before lunch if it doesn't matter. Any insight is appreciated! TIA!

This is my normal nightcap at home, except I tend to use Crabbie's alcoholic ginger beer vs. Gosling since Kraken doesn't have QUITE enough of a kick.

Just a +1 on this comment. Literally the same experience.

As a former casino employee, I found this simultaneously fascinating and unsurprising: https://pressofatlanticcity.com/news/casinos_tourism/report-smoking-bans-no-longer-a-threat-to-casino-revenue-in-ac-other-markets/article_88f78efe-ee7e-11ec-87eb-b71a03425db0.html

Oh yeah, I DEFINITELY had a Genie overseeing all of my daily activities!

Not only that, but YEARS before iFly, the Coast Guard offered a similar feature on their Island Class cutters. With berthing up near the bow of a ship that rode like a cork, when you were pushing through rough seas you could find yourself suddenly awake hovering above your rack for a hot second. Good times in the "anti-gravity chamber!"

Different port and company, but I did a similar tour in Cozumel. My wife & I were paired up with another couple in a jeep, and the groups were basically left on their own to decide the driving/seating location situation. In our case, we had a manual and I was the only one in the jeep who could drive stick, so that settled that decision.

Absolutely. I was using check in and boarding time interchangeably, which of course they are not! Thank you for clarifying that!

Trust me, no offense was taken!

To say I was surprised is an understatement.

I just checked in last night and received at 10 AM boarding time, so I have to assume that porters will be around and at the ready when your family arrives!

And THIS is why I keep turning to you all for advice, I never would have thought of the room service option! So, it sounds like I'll go with asking Monday evening to start with (being sure to emphasize that I have a plan B if it is a big inconvenience), and if it is, I'll order a few through room service. Well done, team, and many thanks!