Posts

388

Joined

Last visited

Days Won

1
Recent Profile Visitors
The recent visitors block is disabled and is not being shown to other users.
USCG Teacher's Achievements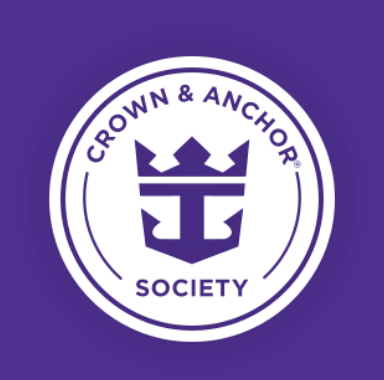 Diamond Plus (6/7)
818
Reputation
USCG Teacher reacted to a post in a topic: Just got off the Freedom from my first cruise post-pandemic.

USCG Teacher reacted to a post in a topic: Going to different ports to (possibly) go on another cruise and Wonder OTS rant ...

If someone were paying for my cruise, I'd be willing to walk to another deck to use the bathroom. You're a very generous and thoughtful person, @starbrat!

Sounds like it may have been "turkey loaf," which is a crime against humanity. Crime against turkeys, too, now that I think about it...

WAAAYTOOO reacted to a post in a topic: Western Mediterranean Cruise In the Fall. Afraid of Overpacking.....

They mostly don't (certain dress pants & shirts always present a problem!), but I'm a roller, so I think that helps. I lay my pants or shorts down first, then take my shirt and fold in half longways and lay that on top of the pants just below the belt line. Undergarments/socks lay lengthwise along the top of the shirt. Fold down the belt line over everything else and roll down as tightly as possible. Rinse and repeat. Saves spaces and cuts down on wrinkles. I have to thank Uncle Sam for this one, seabags aren't the most forgiving pieces of luggage to pack! ?

So, no one has an opinion on the different beaches on Coco Cay?

While I can't be helpful for what to take, some fellow users on this board have guided me on how to take it. 3 words: compression packing cubes. While it might be a bit hyperbolic to say it changed my life, it certainly changed the way I pack! I have this set and recommend them highly: https://www.amazon.com/LeanTravel-Compression-Packing-Luggage-Organizers/dp/B074KQ4C85/ref=as_li_ss_tl?ots=1&ie=UTF8&linkCode=ll1&tag=tlcompressioncubesrcarhart0319-20&linkId=8bb91f103f8c64afe4bc7207cbf8e4d8&language=en_US&th=1 Easily lets me pack way more than I used to be able to in the same amount of space.

Well, this summer's cruise got L&S-ted to next July, so my $49 pp Beach Club passes on CocoCay are obviously gone. It doesn't look like prices are going to trend back to "affordable" for the Beach Club next year, so we'll probably just grab a Beach Bed and explore the island at our leisure. Now, I'm looking for experienced opinions! There's three options: Breezy Bay, South Beach and just "Full Day Beach Bed Rental" (no specific location indicated). For context, we're a family of 4 with 2 elementary aged boys who will not be the LEAST bit interested in the water slides in the water park, but probably will want to spend some time in the pool. We're really just looking for a good home base location that will let us explore, hang out and play on the beach and do a little swimming. So, with all of that said, any opinions? I fully understand that these will be very subjective, but I always appreciate all of your different viewpoints and experiences! Thanks in advance as always!

Enchantment of the Seas, Western Caribbean, 1999. College graduation present to ourselves for my girlfriend and I. She had never been out of the NY tri-state area, and she missed her prom in high school due to a medical issue. I proposed to her on the stage of the Orpheum Theater (with a HUGE assist from the cruise director!) on formal night. Next year will be our 20th anniversary. ?

We have a few of these for our pool. Loved by kids and adults alike. ????

Oh boy do I feel this one. The Clean Plate Club guilt is real.

So, my Oasis of the Seas cruise out of Bayonne for the summer has been Lift & Shifted again, now into July 2022. To be honest, I'm not disappointed. I had a fully refundable "backup vacation" booked for this summer in case this happened, and I'm guessing (hoping?!?) that we'll see fewer restrictions and mitigation measures next summer. In any event, my original cruise was Sunday to Sunday, but next summer it shifts to Friday to Friday, which means we arrive at Port Canaveral on a Sunday. What's odd is that there are NO Shore Excursions listed for that day. It doesn't even show up under the shore excursion tab. I know it's still a year out, but it seems a bit odd to not have ANYTHING there. Is anyone else seeing this? Any insight beyond "they just haven't gotten to setting that up yet?"

Just out of curiosity, when a TA is initiating a Lift and Shift, do they have to actually call in like everyone else, or do they just use the Cruising Power site? Hoping @Matt or one of our fabulous MEI-types like @Sharla might be able to drop a quick reply if they're free (or anyone else who knows!). Trying to help a friend getting a run around. Thanks!