 Posts

89

Joined

Last visited
Recent Profile Visitors
The recent visitors block is disabled and is not being shown to other users.
jaedam0820's Achievements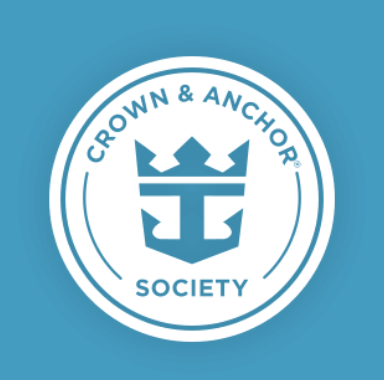 Diamond (5/7)
18
Reputation
Thank you for your replies!

Did you have to show the vaccination card?

We are flying to Miami a day ahead of our Freedom cruise. Does the Skyviews Miami Observation Wheel even though there's rain/thunderstorm? That's the only thing we want to do precruise.

Will definitely keep expectations low with this forecast as of today. Looks like it'd be the same tomorrow when we arrive in Miami.

I got goosebumps just reading your experiences at Cococay. We were just there in May and had no scare at all. I bought the Safe Sea sunscreen lotion just in case. I probably would let my son swim in the pool and play the sand in Chill Island but not swim in it. THANK YOU ALL FOR SHARING.

I saw on Amazon the Safe Sea Jellyfish Sunscreen. Is it really effective?

Thank you for the reassurance. I just want us to have a good time. My family aren't first timers but my Mother-in-law is and I would like for her to have the best time off and on board. Excited to cruise this Friday!

With this weather in Miami, would we ever enjoy the sun? Also, would there be a sail away party in Freedom on Friday if it rains? I am really sad about the weather not being sunny.

Any experience? What did you do? We stayed at Chill Island last May at Cococay and had no incidents. However, a cruiser who recently went there and stayed at the same area confirmed there's jellyfish. I know that for our Freedom cruise this week, we'd be staying at Chill Island for the most part. I have a 3.5yrs old toddler who loves to swim and I want to know what to do if it does happen. Also, the Royal Caribbean staff help you when get stung?

OH I DIDN'T KNOW THAT! I'D DO THIS THEN! THANK YOU SO MUCH!

We would only bring carry on luggages for our flight to Miami and therefore are not able to bring more than 100ml of sunscreen. Can you suggest a place to buy reef safe sunscreens besides Walmart in Miami? I checked their inventory and they don't have reef safe sunscreens that are SPF70.

It says in the weather forecast that there'd be scattered thunderstorms around Thurs and Friday next week. How long do scattered thunderstorms normally last in FL?

We would be on board the Freedom of the Seas next week out of Miami. As per the weather forecast, it's going to be rainy all week. Does Royal ever cancel a cruise due to bad weather and how soon do they notify their passengers if ever? Also, how do they inform their passengers of the cancellation? We would be flying to Miami a day before the cruise.