 Posts

52

Joined

Last visited
Recent Profile Visitors
The recent visitors block is disabled and is not being shown to other users.
jaedam0820's Achievements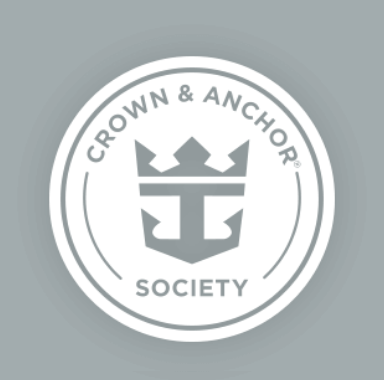 Platinum (3/7)
13
Reputation
How many fountain soda machines are at the Freedom?

Yes, my son did. They are going to email you that your kiddos need a re-test and remind you through the Royal App. They will ask you to reserve your slot and advise you where to go. They will also provide a printout of the test reminder. In our case, our room attendant left it on top of our bed a couple of days before. Bring your kiddos' sea pass for the appointment. We were asked to go to "The Attic" at the Symphony for the testing and were the very first in line. We were asked to verify his complete name and his DOB. Swab test via nose. We got the results via email after 20mins.

So my toddler would be 3yrs old and 8months when we go on our cruise in September. Does this mean my child can't go to the Blue Lagoon Island Dolphin Encounter?

I had both my passport and green card with me when we went for a cruise two weeks ago. I was told to bring both items by RCCL. For boarding, it was the passport that I provided but I saw that those who didn't have any, they presented their birth certificate. This makes me think that a green card would suffice. Maybe you can also bring the papers that show that she applied for renewal and her birth certificate for good measure. Better call RCCL and clarify again. When we got to Bahamas, they did not look for passport or greencard.

As we are contemplating on cruising during the hurricane season, is the Royal Caribbean Travel Protection Program enough to cover possible cancellation/trip interruption costs? Would this cover the cancelled/delayed flights before or upon return and cancelled hotel reservations due to severe weather?

What about end of September? Is the water cold? We're thinking of doing Freedom of the Seas on Sept 30.

Oh shoot. I am not sure if we should go then. My son loves the water. It's what he enjoyed the most in the cruise. He didn't like the cold water coupled with the strong wind when we did Symphony two weeks ago.

Anybody experienced cruising in November in the Caribbean? How was the weather like?

I honestly didn't see the sign but there's a height marker right by the steps to the slide. From what I read online though, it's 48inches. There's a double slide for smaller children in the big slide section at the back that he can use.

WAAAYTOOO reacted to a post in a topic: Splashaway Bay Slides for smaller kids who are potty-trained

It sucks. My son broke into tears when he was stopped by the staff as he attempted to go on the yellow big slide at Symphony. We had a great first experience cruising with Symphony and that was the only negative thing I'd mention about the cruise. I am considering to cruise on Carnival instead because they seem to be more child-friendly.

jaedam0820 reacted to a post in a topic: Splashaway Bay Slides for smaller kids who are potty-trained

From what I gather from your responses, a conservative estimate would be $500?

How much is the ideal tip for the porters and excursions? All our excursions are via RC. We don't plan on eating/trying out restos in the ports except those that are RC exclusive like in Cococay.

We are going on a 7N Western Caribbean cruise. How much cash do you think we need to bring? We would bring anything that we possibly could need while on board, and our dining/drinking packages have been paid in advance.The only things we intend to buy are souvenirs. Do you suggest that we use the local money or USD would do?

Just an update, ours got validated in about 18hrs. Glad it didn't take them that long. Just the covid test and we're all good. Thank you everyone for your replies!