Posts

55

Joined

Last visited

Days Won

2
Profile Information
Gender
Location
Interests
BigKarl's Achievements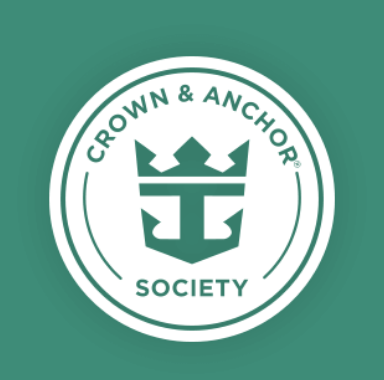 Emerald (4/7)
102
Reputation
I have to give a Cudos to the parking lot bus transfer gentleman at the Long Beach California Parking lot #1. My wife and I were running later than we like and I was a wreck trying to get everything together in the parking lot. We jump on the transfer bus and made it to the ship o.k. and I started to finally relax. We are about to shove off for our adventure when I notice that my Camera bag with 2 brand new Canon Cameras wasn't onboard. I panicked when I realized that I had left the Bag on the trunk of my car in the parking lot. We called the Lot attendant and asked if they could check to see if by luck the bag might still be there. It was not. Our phone lost contact as we pulled further away from the pier so we decided to go to the Service desk and ask to call ship to shore to inquire further. Someone suggested that we check the ships lost and found and I kind of lost it trying to explain that I knew that I left it back on shore on the trunk of my car. When all was lost and I Felt so down my wife said what could it hurt to check lost and found. We were told that the transfer bus driver remembered that he dropped us off at the Royal terminal and when he saw the bag on the trunk of my car he drove back to the pier and turned it in to the ships crew and IT WAS THERE at Lost and Found. We never found the gentleman's name but we will always remember to thank this stranger every time we cruise! To make a long story short (To late I know)! Remember to tag everything because you never know.

on my last cruise to Alaska and the second formal Night was on my Birthday. I wore a dress suit as I usually do however, One of our new friends we met on the cruise bought me a gift at the last port we visited and I had to wear it. When I entered the dining room I had all eyes on me!

BigKarl reacted to a post in a topic: New bill introduced to make elimination of Canadian port requirement permanent

WAAAYTOOO reacted to a post in a topic: New bill introduced to make elimination of Canadian port requirement permanent

I ordered my three pack on Sept 1st with "Free Expedited 2 day" Fedex shipping. They finally arrived on Sept. 9th and there were only two in the pack. One of them was crushed and the box was popped open so I was concerned because of the big red square stating in bold letters "DO NOT OPEN until instructed to do so. I called and was very quickly and politely told that they would rush a third kit and a replacement kit for the one that was crushed. Two days later I received a package with the replacement kits. They are very helpful when you call them.

I like the idea of a lanyard but with my luck it would just become a hammock for a meatball I dropped at dinner. I stocked up for my cruise with these cloth "Hanes" masks. They are a comfortable fit for myself and wife and a great price if you can get over the fact that they are made by Hanes and look like underwear material. https://www.walmart.com/ip/Hanes-Wicking-Cotton-Masks-10-Pack/783560599

So let me get this straight in my head. They round you up like cattle and bunch you all together. Then check you to see if in the past two days you had a Covid test that was negative. Just a thought but wouldn't that cause a risk in and of itself of exposing that group to someone that may have Covid. Makes no sense but I must add that nothing makes sense at this point in the Pandemic. I am not a conspiracy type person and trying to curb the Pandemic is a good thing in my mind. But please try something that makes a little sense!

My thoughts are that the kit offered by RC show in new packaging which would suggest to me that there is a new expiration date as well? Just a guess as I do not have mine as yet and just ordered them today. With this guess I chose to pay the $99 cost for a 3pack from Royal as opposed to the $150 price abbott offers for a Six Pack in the old packaging.

Then he should use this link? Amazon.com: Men's Velvet Smoking Robe Jacket With Belt Includes Captain Hat and Toy Pipe Costume : Clothing, Shoes & Jewelry

So I will be pinnacle and Matt will be plastered in no time.

next to my Avitar there is an RC emblem that shows as "Platinum 3/7." Is this a Blog member ranking system and how does it work? Do you gain Points for the number of Nights you Book at Matts house? . Does he offer Double points for certain Days? how does one rise in the ranks?

My wife and I usually take our robes to the pool or Jacuzzi especially on an Alaska Cruise. Only once did my robe "disappear" while we were in the pool and our Cabin Steward assured us we would not be charged and brought a new robe for me to use the rest of the cruise.

Is using a Test site such as a CVS or Walgreens still going to be accepted or is this new Binax method going to be the only one accepted? My Insurance will not pay for a Binax test kit. They say it is because the individual actually using the test Vs the one that the insurance pays for cannot be controlled. This is not a very big deal but still a concern for a few of us. Anyone with a bit more knowledge would you please chime in?

I am a little slow so forgive me please. My son has a C&A number since 2004 and is listed as a platinum member. He is also listed within our family group. My question is, in your quote above it says "they will still progress through C&A tier process" yet My wife and I are D+ and he is still listed as Platinum? so, does he qualify as D+ ? Does he only get to enjoy the benefits of D+ if he cruises the same booking with us? will our Progress never show as "His" progress? I am soooo confused.

I have also received both onboard credit options. I have cashed in my Royal Caribbean credit card points for $500 OBC. I must use MY OWN Seapass card for it to take from this OBC. The good news is that this credit is added to my Seapass account via BofA VISA and is therefor fully refundable at the end of the cruise (as long as you don't forget to cash out before you depart!) On the other hand, If Royal offers the OBC it is not refundable and you lose it at the end of the cruise unless you spend it all beforehand or use the methods mentioned above (casino cash out). I have once cashed out almost $700 from having Royal OBC and BofA credits. We used up all of the RCC credits and less than $300 of the BofA. Wife given $500 OBC and Myself given $500. Yes we pay everything we can on our RC Visa to rack up those points. You also get Double Points if you use it to book and pay for anything RC including the cruise cost itself. No, I am not an employee of BofA LOL.

Today marks the 35th Anniversary of our first Cruise and our 38th wedding anniversary. We have taken many cruises since 1986 (30) and thus far my wife has not thrown me overboard. Hopefully we can be healthy enough to take many more! Happy Anniversary dear wife (Kelley). All my love and happy sailing.