Posts

239

Joined

Last visited
Recent Profile Visitors
The recent visitors block is disabled and is not being shown to other users.
Leroyr55's Achievements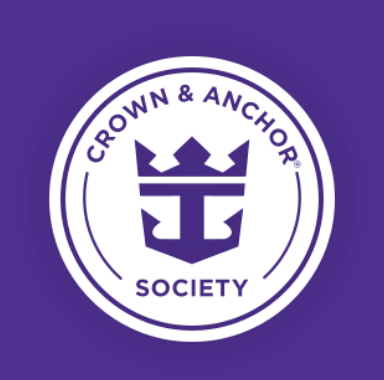 Diamond Plus (6/7)
379
Reputation
Since there are three different Carribean cruise destinations it would be nice to split the search options. I'm looking for a southern cruise for maybe next year. So I think it would be easier if they broke out the search option to western eastern and southern. That instead of just Caribbean cruises. Just an idea to make searching easier.

Our two previous cruises have been midship deck 11 on Oasis class. I'm debating on splurging on crown loft suite on HOS in May. It's sort of a celebration of my wife's soon retirement and mine a year and a half ago. I'm curious about the ship movement and the rear higher room. Forgot to state these were rear facing.

Find my I phone will work if on ships Wi-Fi. I was amazed last year how accurate it was.

This is definitely worth it just for the all access tour. It's around $160.00 per person on my May HOS cruise. My question is if hundreds of people purchase this how are they going to accompany all of them? If you buy just the tour it is only available on two days.

Seems a little early but just received my royal up email for my May 20th on HOS. Looks like they must use generic email since every suite is listed for upgrade. Doing a mock booking there's only two suites available. But gave it a shot to upgrade from my junior suite.

My wife and I are on HOS May 19th. We are in a junior suite which I understand I need reservation for dinner. I also understand we are low on the totem pole to gain access. So what is the best was to attempt to get a reservation once on board.

This may be a little off topic but I'd like to see the cruise search options broken down to east west and southern on the web page. I was looking for southern options the other week that took numerous searches to find them.

The I.T. Intern strikes again

Me too we sail on May20th. Today is February 2nd right.

That's the reason I hesitate at taking a cruise out of port liberty in New Jersey. I don't understand that port of call. Why do I want to leave a port in New Jersey (2 hr drive from home) just to stop in Florida. Seems like a real waste of time since I'm already in Florida probably twice a year visiting daughter.

Just wondering since you need to make a reservation for lunch time can it be made on board before arrival. Last year we could only get a 1:30 reservation when we got to the club. We would have liked to eaten a little earlier.

Looking at the glass bottom boat tour on the cruise planner. Wondering if anybody has taken it and what they thought of it. Due to medical issues we are kink of restricted to non strenuous excursions.

I would love to take that tour but I just can't spend $158.00 to take the tour. The price just seems really excessive. The tour in May on Harmony also requires KN95 masks.

We are cruising in May on HOS in a junior suite. What are our chances of being able to get a reservation since we are in an entry level suite. I'm hoping to be able to get in on the Mexican night in the MDR.

The wife and I just reviewed the menus posted in the blog today. Needless to say we were not impressed and are now debating on buying the UDP or spending more nights in the buffet possibly. Our previous dining experiences in the MDR were always pleasant and very timely no longer than 80 minutes.