Posts

48

Joined

Last visited
KristenM's Achievements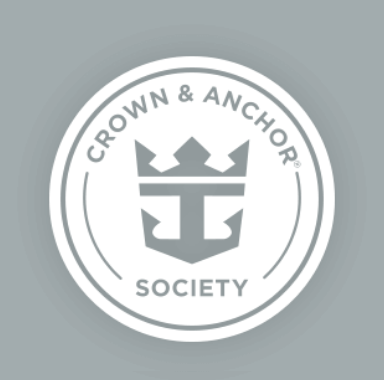 Platinum (3/7)
61
Reputation
We are on the same cruise as you! We have a beach bed for tomorrow, I'm curious to see the setup. I can report back for you after tomorrow! I plan on taking my camera for some good pics.

I also suggest a USB charging hub for any devices needing to be charged. I am just bringing our charging "station" from home since it is compact enough, but below is an example of what I am talking about. https://www.amazon.com/dp/B01FX8GF5M/ref=sspa_dk_detail_7?psc=1

JLMoran reacted to a post in a topic: Navigator of the seas June 10-14. 50th birthday+traveling with mobility impaired person

Skid reacted to a post in a topic: Navigator of the seas June 10-14. 50th birthday+traveling with mobility impaired person

KristenM reacted to a post in a topic: Majesty of the seas Havana-no-no-no Graduation Cruise June 15-June 19

@Kelz they only allow non surge protectors, and even the non ones can be confiscated depending on the crew. What I mean is, surge protectors are prohibited and on paper the non surge protectors are allowed. Every once in awhile someone reports that a non surge was taken (you pick up anything that was confiscated as you get off the ship). I was going to ask you what kind this is, but from the picture I see the word "protected" with a little status light above it so I'm going to guess it is, and likely crew would also. I would suggest a product that specifically says "non surge protection" and "ship approved". There are many options, but here is one as an example. Cruise Power Strip with USB Outlets - Non Surge Protection & Ship Approved | Travel Accessories and Must Haves by Cruise On https://www.amazon.com/dp/B07BHVKPC3/ref=cm_sw_r_cp_api_i_-y.dDbT7499HF

@Whizbank I'm so glad you enjoyed your cruise!! I totally agree with longer sailings when you have to fly, it's a lot of work for just a couple of days and we are only a family of 3 traveling (9 year old) so I can only begin to imagine how tired the two of you must have been! Navigator was my first ship back in 2004 and Viking Crown was one of my favorite spots for the exact reasons you mentioned!! Thanks again for the write up, I really enjoyed your recaps even though I didn't catch it live. You both sound like amazing people and I wish more people in this world shared your same positive outlook. Happy belated birthday also!! ?

I was going to respond to your question about leaving for airport later with my personal experience with this happening (delayed, then going back to on time = running thru airport like a lunatic), but looks like you're all set! Looking forward to following along! I enjoy our cruises with child and sans child equally since, like you said, they ate very different vacations. Enjoy!!

THIS!!!!!! You said exactly what I was getting ready to say!

Where is the ship leaving from/what is the itinerary? If it is leaving from somewhere in the US I would guess yes since they typically have something for most holidays. If it's a Europe/Asia/Australia sailing that could change things. I would say anything red, white and blue, maybe some glow sticks and beads are always a safe go to. And if they don't, you can always use the stuff at whatever party they have; 70's night, 80's night, White night etc. Not sure which one(s) Ovation does but all cruises usually have at least one "party" night. Hopefully someone else has some first hand experience for you! ?

Have a great cruise!! I still get giddy the day before. ?

I'll be happy to report back after our stop in July and let you know. I believe the South Beach area (I think it will have a new name?) is opening in December 2019, unless there is a delay in construction. Yours would also be dependent on if the bungalows and beds are going back where they were. I'm guessing, and this is total speculation, but if they work well over on Chill Island for the next 6 months I wouldn't be surprised if they had them in both locations. More to rent, more revenue for them! I am thinking about my first live blog for this cruise since we have a lot of firsts. And some interesting family dynamics that could provide some entertainment. If I do, I will give you a heads up so you can read my thoughts on CocoCay and the beach beds/Chill Island! ?

Thank you to both of you, @WAAAYTOOO and @StayFrosty I look forward to hear both of your thoughts! I'm mostly curious about the setup, it's my understanding the beds weren't originally planned for Chill Island. I want to make sure they aren't squeezed into an odd spot or over crowded etc. I figured we would secure one, and worst case is we cancel if we change our minds. Enjoy your cruises!!

This got me thinking, at what point did this change? I know it has been changed for awhile now but I have always been curious as to how long ago this changed. In 2004 on my first cruise (Navigator), I was 21 but my girlfriend with me was only 20. She had to get something signed from her parents (I think? this part is vague) allowing her to drink beer and wine only. She had a little sticker on her Seapass card indicating this. I mean, of course we strictly obeyed those rules and I at NO point in the cruise bought any shots for anyone other than myself ? I am sailing next month with my nephew who is 18 and I am bummed I can't secretly... make my sister REALLY mad hehehe

Any of you lovely peeps going to be in CocoCay over the next few weeks? We reserved a beach bed last night and see they have been moved to Chill Island, and I am just nosy/needy and want to see where they are located. They weren't showing available before so we decided to reserve just in case, we still haven't decided 100% what we are doing that day. Our clamshell/lounger was cancelled on Wednesday, looks like South Beach is closed until Dec? Although I am surprised they are moving beach beds to Chill Island but not the loungers? We will be there on 7/17 (the 7/12 Adventure sailing). I think Anthem GC is the week before me but anyone going like say... next week? If so, please report back on Chill Island and I will ever be grateful! ?

Oooh no!!! They just reappeared on my planner and booked it. I found this thread trying to figure where they were located since I can't find on map ??

I am so with you. I am actually surprised by MANY people's responses here. Including ones I would never expect it from. Thought this forum prided itself on being bigger people than those who critique their cruises on that other forum??

@Matt come on, even you wouldn't pass up a free cruise!!! PS can you make the boards more Kristen-friendly? I have no idea what I posted above, or how to delete! ?