Posts

80

Joined

Last visited
Profile Information
Gender
Location
Interests

Traveling any chance I get!! Love working with the stock market. Beautiful ornate pocket watches, antique clocks, paintings, furniture. Russian boxes

KimS's Achievements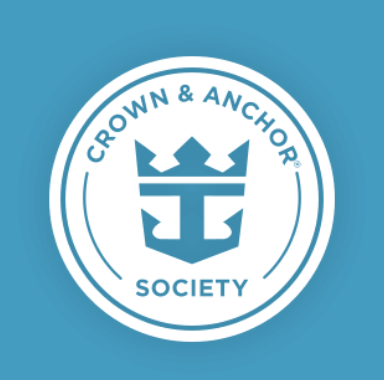 Diamond (5/7)
25
Reputation
Thanks, yep I'm overthinking!!! Wish the friend hadn't mentioned how hot we'd be! Lol, but just trying to help. Thanks!! KimS

Thanks to both! I'm so much more comfortable wearing my thin stretch jeans, but can put on a sundress, but the hubby-oh boy! He's def a blue jean guy, unless by the pool! Thanks Rob&ana & Allen2!

Whelp, I'm thinking probably my last question, hope it's not too silly, but only got 2 more days?? So, I'm All packed & thinking during the day "when" not out by the pool, does it get pretty hot say in Central Park, etc..? I packed blue jeans ? & short sleeves, thinking with this huge ship —the decks near restaurants & shops wouldn't be that bad? So, a friend who's done so many of these, but not Symphony yet said jeans will be too hot for walking around within Central Park, etc... As always, lol.....would appreciate anyone's opinion! Esp since only 2 days & already packed Did throw in a few sundress's but the hubby likes his jeans also! ? Thanks so much! KimS

Now, that makes sense!! ?? Everyone's different & really does depend on if you're really using their service to a higher degree. Feel like with the Anniversary decor already above, & will play it by ear with the concierges & maid attendant. Thanks 4 More Days!! KimS

Thanks SO much, we're clueless when it comes to tipping the concierge. Was thinking hand them each a $10, or $20 for one after I see them with the decorations being up??? Does that sound like a crazy amount in the beginning ? I really appreciated all the help Then tip the cleaning person maybe a few to $5 a day? Prob will ask the silly question on the board too! Editing! Lol, we are aware they all do get an automatic tip, that's why I'm confused! ? Thanks again as always KimS

Lol, boy I planned on that for sure!! PS.....Do you tip them each day? Or end of cruise?? We've been doing these land tours for so long it's all changed!! Also, the officers reception they're having, not sure whether the hubby should wear a jacket? I'll prob wear a dress though. Thanjs KimS

That's a great idea'!! But I already emailed twice ?, lol.....about putting up the decorations & Coastal Kitchen reservations! ?

rjac reacted to a post in a topic: ​​​​​​​Empress 8 Night Eastern Caribbean ?​​​​​​​ Oops, I Booked it Again ?​​​​​​​

twangster reacted to a post in a topic: ​​​​​​​Empress 8 Night Eastern Caribbean ?​​​​​​​ Oops, I Booked it Again ?​​​​​​​

I emailed the concierges & asked, knowing how extremely busy they would be, if there's anyone who could put up the Anniversary package before We go into room. They were so nice & YES!! The decorations would be up before we walked into room. Of course will report if it all works out! But it does look like it's pretty possible they will, if not......you can hopefully hide decor under bed & put up when your souse is asleep or when not in the room Good luck to you too & Happy Anniversary also!! KimS

ThanksThat's reassuring to know!, 7 more days now! ??

After getting our email from the Concierges, I asked them, although knowing how busy the are, esp on the day of embarkation with the room attendant cleaning the rooms, if there was anyone who could put up Anniversary decor before we enter the room & got a yes This was a tiny part of their response, I am so happy!! Hope the hubby will be! ? Thank you for your email Ms. Kim Your suite will be decorated before you get to your room on Saturday. Best Regards Willie Salaya & Jackie Yabut Symphony of the Seas Suite Concierge Deck#55014 / 55015 | Email :

[email protected]

Thanks to you all heading me in the right direction KimS

That looks SO nice! I'm ordering them now& will do what I can & pray! ?

Alrighty!! I'm gonna just go for it!! Got 10 days to go, lol. Just got email from the 2 concierges & will ask them. Did you have to pay extra or ask anyone special to put them up? I already called the number they give for help! ? Hehe, Yeah, did think of finding the door would be easier ?

Well PFT!! Lol.... Now, I really want them up!! ? I will ask the concierges we just got email today, if it's possible someone else could put them up while cleaning, esp if you got yours!! Really wanna surprise the hubbyLol....Geese, I'd even pay extra He "says" He doesn't even want people to know, but I have a feeling it would make it special for him?! Hmmmm.....