Posts

838

Joined

Last visited

Days Won

1
Profile Information
Gender
Location
Interests

Amateur Radio, Biking, Dogs, Movies, Music, Semiconductors, Table Tennis.
Recent Profile Visitors
The recent visitors block is disabled and is not being shown to other users.
YOLO's Achievements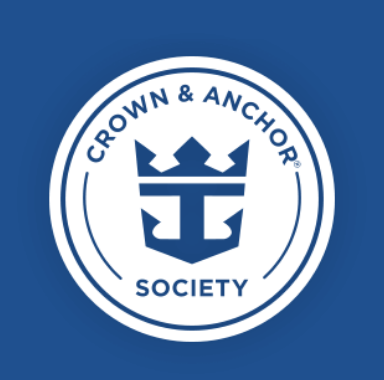 Pinnacle (7/7)
707
Reputation
@Jack805 My stock is held in my IRA RollOver account. I don't think account type matters at all...

Yup, Port=bad && Starboard=good. But sometimes getting yourself oriented is the trick...

We were on the 9N May 12th (Bermuda & Eastern Caribbean) cruise with friends. We had no problems to report and loved the entertainment.

Got off Oasis this AM - room 11723 (boardwalk balcony). It seems we were luckily in-between two storms. The ride down was not too bad and on the way back the ocean was like glass. Very smooth. My mailman friend from Coventry met many fellow Rhode Islanders onboard. It was a good cruise. Technical problem with the Aqua show did prevent it from going off. So they shrunk it down to a 20 minute non-water show which we skipped. Aeromyth was good and the Jazz quartet was excellent. The Ice show was excellent and the two comedians were OK.

Yes, DL unlimited drinks ~(4:30PM - 8PM) would draw a crowd. It was nice. And for a year or so there was both DL unlimited drinks and vouchers to be used during the evenings until midnight. That was the bomb!

Here is more (current) positive data to use the Shareholder Onboard Credit Offer Request Form (PDF). On Friday (8/26/22) I summitted 5 separate email requests for shareholder OBC at around 4PM EST. On Sunday (8/28/22) I received 5 separate DONOTREPLY emails with PDF receipts for my OBC at around 2PM EST. My cruise dates ranged from SEPT 11th 2022 through SEPT 14th 2023, so the time limit doesn't seem to apply. The total OBC amounted to $650!

@Traveling Mike What did you end up doing? I have been looking on multi-trip insurance for some time and am considering GeoBlue. Anyone ever use them?

Ceil and I are booked on this cruise along with two other couples. Got Coco Beach Club booked!

Hmmm, I guess you sort of lived up to your name. Maybe a change to HeWhoWaitsAndPounces (on a good deal) is in order!!!

Are we talking about the soda cups? I am D+ and get one on every cruise, but only because I buy the soda package on every cruise!

Said this before, but I am in (or have been in) the same Boat! After playing around on different cruise lines, it took Ceil and I 13 years to reach D and another 12 years to reach D+. So we hit D+ on our 25th anniversary, since we started cruising on our honeymoon in 1996. That was all done with single points per day - no solo, no suites, and NO double points! Earned it the old fashioned way - so I can relate. It seems like for many Royal cruisers the pandemic provided more time to cruise and of course double points. Getting to D in just several cruises seems crazy to me after all our years of only being able to afford only one (sometimes two) cruises per year. But that said, times have changed... Congratulations to all new D and D+ members!!!

This according to @Matt... So that is $100 per person. https://www.royalcaribbeanblog.com/2022/05/31/royal-caribbean-will-keep-full-deposit-if-you-cancel-your-non-refundable-cruise-fare

If non-refundable and no CWC, then doesn't Royal charge the $200 cancellation fee because of the reservation number change?

No CWC since we booked June 4th of this year. I have already contacted my TA, but wonder if I should call Royal in hopes of getting lucky.

Ceil and I are not sure we can make our 9/11 Oasis cruise due to health issues. We have made full payment and do not have any insurance. Questions... Is there any way to get credit for this cruise (besides the 25% we qualify for)? OR can we transfer the whole cruise to another couple? OR could I go and we transfer just Ceil's ticket to someone else? OR could I go by myself? OR what if we just don't go? The above is assuming no re-booking or any cruise fare changes. Thanks!