Posts

544

Joined

Last visited

Days Won

1
Recent Profile Visitors
The recent visitors block is disabled and is not being shown to other users.
YOLO's Achievements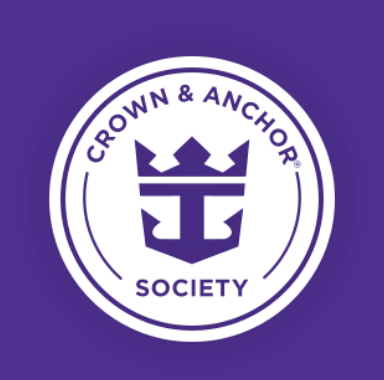 Diamond Plus (6/7)
491
Reputation
Very nice indeed. I am guess your mom will be asking you to join her. When are you going. Hoping it will be 2022 at the least.

All, thanks for the great info above! Hope this is an appropriate question for this thread. Please re-direct me if not... Concerning our July Anthem GC, I received a final payment email from Beth @ MEI. Her email describes a list of Cancellation Penalties. Maybe I have this wrong, but I was under the impression that the Cruise with Confidence program overrides any/all cancellation penalties. Is this not true? Thanks in advance for any help...

https://www.theguardian.com/science/2021/mar/18/pop-up-enabled-ship-hover-dorset-coast-superior-mirage What is happening to our beloved JOS?

Yikes, a full year without cruising. Who could have ever imagined !!!

I will have to check this out... Thanks!

Lovetocruise2002 reacted to a post in a topic: Double Crown & Anchor points on ALL 2021 sailings. . .

Gee, I guess Ceil and I are dinosaurs. We are both just 4 points away from Diamond Plus and have never received multiple points - just one point per day (post-conversion). It has taken us 24 years to this point!!! We have never cruised in a suite, or solo, or any other multi-point promotion. I bet not many can say this... but if we sail next year neither will we. ? To address point dilution, I seems to us that once the Oasis class launched the number of Diamonds sky-rocketed. Maybe due to increase of Suites in the fleet, promotions, solo cruise options, etc. There was a time when Diamond Plus was allowed into other lounges, but now that is mostly curtailed. Point dilution has already happened...

I usually find the 3NDP at $99 on the ships we sail. I consider that price a good deal for us, but of course if you see a better price - then cancel and re-book. Remember that Black Friday is coming soon, and often you will find some great deals then. Also, if you have never tried the UDP, it is worth a try. We had it on our last Anthem sailing at @WAAAYTOOO's nudging. It was sort of sad because it was the last Anthem cruise before the shutdown. It really worked out great for us though. We got great lunches in almost empty spaces which was very comforting at that time. Also, we couldn't resist trying a Raye Special - dinner at Chops and dessert at Wonderland on the same night! We really fattened up perfectly before our mandatory quarantine!

The GOOD: Now may be the time to buy... The BAD: My stock went down... The UGLY: We are still not cruising...

Ceil and I watched the movie "Like Father" on Netflix last night. It was one of the best Cruise movies I have seen so far. Awesome pics of Harmony. Since this was a RCB group cruise, can any members be seen in the movie? Thanks in advance...

@Floski My cruise is Nov 1st, so you may find me already hiding in @Matt's liquor cabinet! If he has Licor 43 it will be gone by the time you get there. ?

Our Nov 1st cruise is out of Port Canaveral and we won't be driving - too much add-on for us - extra vacation days, extra dog care (3 dogs), added hotel cost, wear and tear on car, etc. I align with @twangster - I think flying day of (embark/debark) is our best option under the current conditions. But we are 31 days out today and have not booked our airfare - we still don't know if we are sailing...

Well, I finally called the C&A department at Royal looking for updated info concerning my Nov 1st Harmony cruise. It is pretty much what @Matt has written about - No One Knows. While I have received my "Guest Ticket Book" pdf file, Royal has not yet published any documents describing the requirements or rules for me to follow on my sailing. In addition, they cannot provide any information on port status or my itinerary. Their best advice is to wait to see what happens. I hope they publish some guidelines and/or make some sort of announcement soon...

Can I still L&S my Nov 1st Harmony cruise, or am I stuck waiting to see if RCL cancels? I am now 32 days out...

Gee I wish I knew! My Nov 1st Harmony cruise is scheduled for Perfect Day and Western !!! Here is a snip of the email RCL sent me last Sunday...

I am sailing in 36 days on November 1st. Last Sunday I received my guest vacation documents by email which lists my itinerary as intact from when I booked. Am I really going to sail? I wish I knew. We got off Anthem on March 15th (last pre-shutdown cruise) and are scheduled on Harmony (first post-shutdown cruise). I have not received any documents which describe any restrictions for my up coming cruise. Very strange...