Posts

733

Joined

Last visited

Days Won

1
Profile Information
Gender
Location
Interests

Amateur Radio, Biking, Dogs, Movies, Music, Semiconductors, Table Tennis.
Recent Profile Visitors
The recent visitors block is disabled and is not being shown to other users.
YOLO's Achievements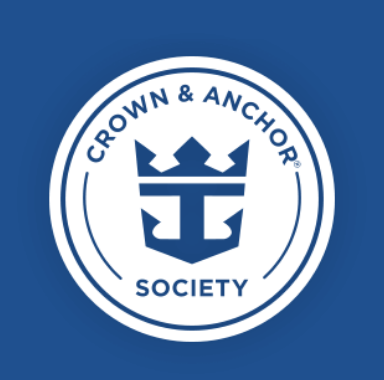 Pinnacle (7/7)
611
Reputation
PPPJJ-GCVAB reacted to a post in a topic: Adventure of the Seas - May 12, 2022 (9 Night Eastern Caribbean & Bermuda)

WAAAYTOOO reacted to a post in a topic: Adventure of the Seas - May 12, 2022 (9 Night Eastern Caribbean & Bermuda)

YOLO reacted to a post in a topic: When do you think Royal Caribbean will drop covid vaccine requirements?

Doesn't by booking with Air2Sea provide a guaranty? To get you to the ship, to protect the cost of the cruise?

I bet ice usage would go up. The question is which is cheaper (or more eco if that is your concern)? How about coolers with ice in every room?

First time on the Adventure. We had a great time. Our Love You More Cruise 2022... Steve, Liz, Ceil, Art

How long will they hold it? I will be on the June 24th President's cruise...

Sailed NCL Breakaway in 2014 - 2016 out of the Manhattan Cruise Terminal. I would buy a case of plastic water bottles wrapped in plastic. All I did was to slap a room tag on it and hand to the porter when I arrived (with tip). It would get to my room no problem. But that was then on NCL...

Agree, it seems like bidding is wide open. On the Adventure I was in a balcony and allowed to bid on a 2 for 1 balcony. Crazy, so if I won I would have 2 rooms for the price of one? Not sure why I would want that? To put my wife in another room, to invite friends, for solo points? I understand Royal wants to make money, but don't really understand what they were thinking with that offer - other than they had extra balconies to sell...

@10-42 We had Dark & Stormies on our recent Adventure cruise. Were going to make a point of trying Kraken Rum on the rocks, but we never got there (too many drink of the day sampelings). Good stuff...

No. We like Liqueur 43, but we cannot bring it on-board and Royal has not stocked it on-board since the early 2000s...

Which bags? Royal allows your carry-on drinks in your carry-on bags per rule, but not sure how closely they check this.

@scottb76 Nice! Just curious as to what ship you plan to try this on? It seems like most Royal TVs are Samsungs. Make sure your remote can change inputs - that is all you will need it for.

Oh, very sorry to hear this. How are you feeling now? OK, I hope. You probably did the right thing though. I heard the Red Zone was down on deck 2 and that you needed 2 days of consecutive NEGATIVE tests to be released from jail. One woman went in on day 2 and came out just before the end of the cruise. I guess I ate her share of the Vanilla Ice Cream cones during that time!!! Sorry to hear your cruise streak was broken. Was this the last of your double point cruises?

@LizzyBee23 Very sorry to hear this! Can you elaborate?

@Schoonerwoman @JessDee @ShannonTN @JohnCeci @natalie.gonzalez @TrynaDalton @peeaitcheye Wow! Welcome everyone to the Royal Caribbean Blog Forum !!! I am wondering how your cruise is going? We are on the President's Cruise (June 24th) and have been following the Ovation. I have seen multiple reports of a significant uptick in Covid cases for both passengers and crew. Any news? Also, was ArriveCan a requirement for all passengers on your cruise? Thanks!

I am wondering if a currently booked double occupancy room can be converted (re-priced if need be) to a solo room (keeping the same room & getting a solo price all while the room is still booked by you as a double)? The idea would be the First Law of Wing Walking - don't let go of what you have until you have something better to hold on to...

WAAAYTOOO reacted to a post in a topic: Adventure of the Seas - May 12, 2022 (9 Night Eastern Caribbean & Bermuda)

@krumley428 Welcome to the Royal Caribbean Blog Forum! I agree with @Pooch and @SpeedNoodles. With that in mind and our cruise from last month and this month, I would say that my experience is that the first formal night on day 2 seems to be a bit more "formal" than the second "Dress To Impress" formal night. Also, it seems to us that there are more formal dress participants on day 2. Just our experience...