Posts

2,629

Joined

Last visited

Days Won

24
Profile Information
Gender
Location
Interests

Scuba diving, cruising (of course)
rjac's Achievements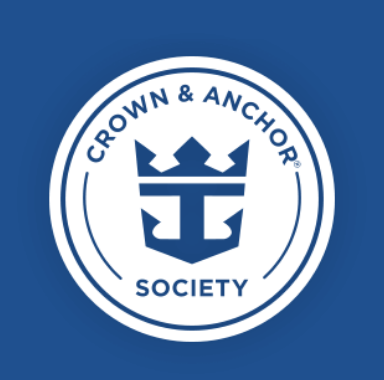 Pinnacle (7/7)
3.1k
Reputation
Thanks for that link. Nominal fee to become a member but well worth it when selecting cabins!

So, what you're telling us is that you're offline now?

Planning a cruise next year on the Anthem OTS out of New Jersey. First stop is Cape Canaveral. Does Royal offer excursions to the Kennedy Space Center? Thanks!

Mrs. RoyalMoyal reacted to a post in a topic: Odyssey of the Seas, Jan. 15, 2022 - The Not Live Blog, Blog

This one is for all of the schoolteachers on board here, enjoy! A group of 4 year-olds were trying to get used to attending school, and the biggest hurdle that they found themselves facing came when their teacher told them that no baby talk would be allowed in her class room. "You need to use 'big people' words," she was constantly telling them. One day, she asked one student, "Ben, what did you do over the weekend?" I went to visit my Nana," he responded. "No, you went to visit your grandmother. Use big people words," the teacher told him. She then turned to another student named Kevin and asked what he did with his weekend. "I took a ride on a choo-choo," Kevin replied. "No, you took a ride on a train. Use big people words," the teacher admonished him. Finally, she turned to a student named Tom and asked what he had done over the weekend. "I read a book," the four year-old responded. "That's wonderful," the teacher said. "What book did you read?" Tom thought about her question for a second, then he puffed out his chest with great pride and said, "Winnie The Shit." Far... Top Comment

Ok, now we know who you really are. That's you Mario!

And here I thought "Meatheads" were body builders. Oh well my bad.

We will (hopefully) we on The Odyssey for a b2b Feb 26- March 13. There is no indication what the entertainment is going to be on the cruise planner, neither online nor on the app. I assume there will be entertainment and hope they haven't cancelled it due to the virus and its latest variant. Can any recent Odyssey cruisers help this old Italian fellow out? Grazi Mille!

When we started cruising many years ago with Royal, the excursions in the cruise planner had a LOT of info. Like how long the transportation from the ship to the actual excursion area and return was, how long you would be on the excursion site and (most importantly) what other previous cruisers thought of this particular excursion. Boy how things have changed over the years. Now it's basically a crap shoot. No longer does the cruise planner offer total transportation time, how long on the actual excursion nor any previous cruiser comments (good or bad). What I find disturbing is the highlight of the excursion is nothing more than a watered down of description of the excursion. OK, so Royal is trying to cut back on costs, save money, etc...I get it. But, do they still offer post excursion surveys? It's been a few years since we cruised, as for many here and I remember they used to. Would like to hear what you all think. Thanks

Our previous experience a few years ago was one that we will not do it again. At that time, tours of Atlantis was an excursion of Nassau (which sucked) and of the front of Atlantis where we had less than an hour to "tour". The tour guide told us where the casinos were as well as the aquarium and advised us NOT to ask any of the staff where anything is located as Atlantis is ONLY for the paying guests and if you are not a paying guest you will have to leave. Needless to say, we got off the tour bus, found a bathroom and a place to buy a couple of drinks and back on the bus. Like I said, this was a few years ago and things may have changed. Check out trip advisor and see what comments are there.

You're than Man! How full is the ship? 100% or less? Please keep us informed and thanks!

Hi Jenny, Check this out on Amazon: safego portable safe. We got one (the white Amazon Choice in white $49.95) a few years ago. Have used it on beach excursions, going to our local beaches, on board the cruise ship, etc. Also got one for our granddaughter when she went off on a two week ballet camp.

Not sure how snorkeling experienced you are. But one thing that will ruin your experience is mask fogging. I am an experienced scuba diver as well as snorkeler. One product I always bring, as well as my dive/snorkel buddies, is a small bottle of Johnson & Johnson No Tears Baby Shampoo. A few squirts, swish around in the mask, rinse out and no fogging. I have made many dives over 45 minutes with no fogging at all. And, no tears at all. I have a large bottle of this product at home and fill up a small 3 oz bottle travel before I go and that is good for many underwater experiences. Enjoy!

Hmmm, does a hangover fall into this category "not feeling well"?