 Posts

25

Joined

Last visited
Recent Profile Visitors
The recent visitors block is disabled and is not being shown to other users.
PRMLVM's Achievements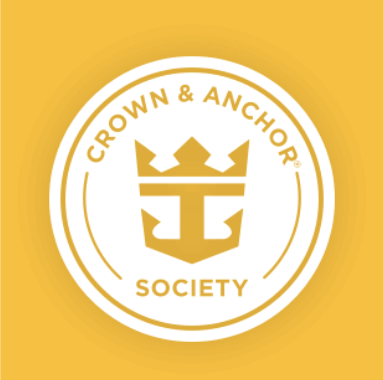 Gold (2/7)
18
Reputation
For those who tip at the end of their cruise, how do you find the people you want to tip? For those who tip as you go, do you just toss the tip on the table before you walk out? We've never been given anything to sign, and after dessert/coffee we just get up and walk out. I've never seen money on any of the tables as we walk out, but as I'm looking through all the tipping "tips" most people are saying they tip as they go. I'm just wondering at the actual mechanics of this. Bartenders/walk-about servers you can hand them cash as you order or get your drink, but what about staff in casual eating areas or MDR? (and if it's "money on the table" I assume it's divided amongst the people working our table?) In one of the posts, someone mentions tipping at the carving station. How exactly do you tip a person actively preparing food? Finally (and thank you for your patience if you've read all these questions; I want to do it right): we've only ever been given ONE envelope in our suite at the end of our cruises. Do we seek out more at Guest services? Call the concierge/attendant and ask for more? If we leave them (labeled) in the room can we trust they get to the right person(s)? Or can we leave them with the concierge when (s)he disembarks us? Or do we make a trip to some kind of dropbox? Oh, I guess one more: we seem to be booking more and more cruises....do our tipping habits get "reported" and follow us? (whether officially or word-of-mouth)?

I have questions about tipping, so I am searching through old posts and like you say there are so many new threads that re-address information already out there...it just gets overwhelming trying to go through them, so I understand why a questioner would just start fresh. My only concern about asking a new question on an old thread is if others will scroll down to see it (assuming they aren't using any "new today" filters or anything). Anyhoo...back to my "research"...

PRMLVM reacted to a post in a topic: What Was The Best Theater Show You've Been To (On A Cruise) And the Least You Liked?

We were on Independence in May, and my son took me to the helipad at night for stargazing. It is intense; my daughter refused to go up! A couple of other people were there. Very private wide open spot!

oh! I love all the live music on the ships (especially the big band/swing/standards, and the Latin rhythms). Do other cruise lines have such an abundance? 70s in Schooners, Latin in Boleros, guitar in the pubs....love it. I look forward to the "island beat" by the pool but sadly am not too impressed with the performers on Independence by the pool. I mean...I love that they're there, and I do appreciate the performance and talent and am glad to hear them! Maybe after 2 Independence cruises I'm just ready for a different take on the genre.

A member of our travel group is 6'2" and 265 lbs and he was comfortable in the theater chairs on Mariner and Independence. The ice show seats were more constricting, but nothing that caused him discomfort.

Suite Snob reacted to a post in a topic: What Was The Best Theater Show You've Been To (On A Cruise) And the Least You Liked?

I can't wait until I have seen enough to have favorites! Enjoyed Jimmy Hopper and the "music from" Grease as well as the ice show "through the decades" on Independence recently. HATED the magician/variety act on the Mariner in 2020. Of course, this shows a subjective personal preference for music over magic (didn't hate on the magician, just predisposed to be anti-magic show). Looking forward to catching a comedy act on Harmony in the fall!

VirtKitty reacted to a post in a topic: What Is The Funniest Thing You've Witnessed While In The Terminal Or On The Ship?

Suite Snob reacted to a post in a topic: What Is The Funniest Thing You've Witnessed While In The Terminal Or On The Ship?

I posted mine already in another thread, but it still makes me shake my head whenever I think about it (and wonder how the RC staff replied): At the end of our cruise, heading off the ship to the terminal to get our luggage, we witnessed a lady berating an employee that HER luggage hadn't made it down yet, yelling "But you've had it since 10:00 last night!!"

That makes some sense. She asked for my current C&A number and called up my account and seemed to be poking around in there...but asked NO details about the unaccredited cruise. Just read the policy out loud to me. I would have been tickled to have a 30-yr old, non "Of the Seas" cruise count but I can't say I'm surprised it doesn't. (It was our first cruise....life happened...then in Jan 2020 (!!) we finally started cruising again! We didn't even THINK to ask for the prior credit, since cruising was brand new all over again to us).

Thank you for all the ideas! Seems their contact us page is discouragingly slow, if not completely ignored. Will try other routes going forward!

Yep, exactly. It didn't even occur to me to ask for the points for such an old sailing, until I read the comments above. Nothing ventured, nothing gained, tho!

Wish I had the same luck. I called the C&A line and the lady told me no points could be added for any trip more than 12 MONTHS ago, let alone my 20+-yr old cruise!

Nope. I called the Crown & Anchor phone line listed on RCI's site, and was told that they do not honor any requests made more than 12 months after sailing. She would not honor our '90s trip (or any trip over 12 months ago).

I've tried using the "contact us" form on RCI's website twice in the last nine months. I thought I was doing the right and convenient (for them!) thing by not tying up the phone lines for those with more complicated or time-sensitive questions. We've had to call them before to settle or clarify those kinds of things, and naturally spent time on hold - which is what I'm trying to avoid, for these two simple questions. But if they are not going to answer at all....! Has anyone used the "contact us" form and gotten their question answered?

Funny! On our 4-day Independence sailing, we commented that the music in Windjammer was too "coffee house Indy" and that we would like more Island music (there and at Coco Cay). Like you point out, for a quick getaway...bring on the island vibes!

We took a cruise in the 90s on the Nordic Empress (which has since gone through name & ownership changes). Will they count that cruise? Will they be able to, as we hold no documentation of the trip (except for our scrapbook pictures!)?