 Posts

107

Joined

Last visited
Recent Profile Visitors
The recent visitors block is disabled and is not being shown to other users.
PRMLVM's Achievements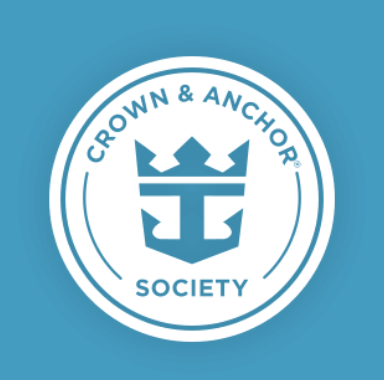 Diamond (5/7)
80
Reputation
We always wear long pants (whether dark jeans or slacks/trousers) and a collared or polo shirt/blouse. On his last trip, our traveling companion wanted to wear a suit for two formal nights. By the time he packed the suit, shirts, and extra shoes (size 15s) his usual luggage was now overweight and/or he had to use two suitcases. Clearly, his luggage for seven days is already toeing the line for weight limits (two changes/day, even if he re-wears shorts/pants he wants fresh shirts....it's HOT!). But adding formal wear does become burdensome on a flight. We save the suits and dresses for formal occasions closer to home....but we still go above t-shirt/shorts. I had asked about formal dressing on here, because we wanted to make sure we were appropriate for things like the Chef's Table. We got, and followed, the same general consensus above. We've been to two of those dinners and....trust me, we were extremely appropriate (no suits needed, based on attendance both times). But everyone still looked great! VACATION great.

can it be retroactively applied to a cruise already booked? If yes: if a suite is prebooked, can you apply the free prime cruise and "just" pay an upgrade fee? (I think I saw this addressed in another thread, but the search function here is confoundingly specific and I can't seem to enter the right search terms)

I was thinking the same! There are definitely a ton on their cruise info website. I was wondering if it was a fair mix of "cosplay" attendees as well as "conference/lecture" attendees with Q&A's, stories, etc from the actors/writers. I'd imagine nonstop trivia contests! Looking forward to hearing from those who've experienced it!

From what I've read, you have to follow "your" group's plans/announcements, generally by following their social media (whatever group you may be a fan of). RC doesn't announce/advertise for them. If I'm wrong, I'd appreciate an update though.

We signed up for their cruise newsletter (https://startrekthecruise.com/mailing-list/) ) so that it stays on our radar; just trying to get the timing right.

Has anyone been on one of the Star Trek charter cruises and would like to share what they are like? I'm curious about the kinds of events (I've not seen Compasses from any). What kinds of activities? Do people dress up nightly? Also, are traditional RC benefits/points/dining options etc honored (and accumulated)? Is the casino open? So curious!

I asked for solo cruising advice on here for a friend of mine. He was encouraged to make sure to choose dining that seats him with others. He now has FOUR upcoming cruises with the friends he made at the dining table! They hit it off and hung out for the games and events during the cruise, kept in touch, and now look forward to cruising together from March to next January!

Perhaps they need to change the name and not call it the "unlimited" dining plan. You ARE limited: to whatever reservations are open once you board. We were planning a trip and wanted a few specialty restaurants, so I suggested to my family that we get the "UDP" TO SAVE MONEY. To get the discount. My husband pointed out that we would then have to wait to make the reservations until we were actually on the ship. We made the decision not to get the discount plan, so that we could make our dining reservations and secure our plans. We got secure plans, Royal got the full price. Since we were "guaranteeing" Royal several reservations, I sure would have liked the discounted rates. But, Royal has an either-or option. Would an UNLIMITED dining plan that lets you purchase in bulk AND make reservations be the better plan? Certainly, for the customer. Unfortunately that is not what Royal is offering. A name change would help clarify that.

For the George Town Grand Cayman glass-bottom boat excursion through RC (pre-paid), two of the "What to bring" items are local currency and credit cards. The excursion lasts one hour. What will we need extra cash/credit for?

Are flights of drinks available on any of the ships (beer, wine, bourbon, sake...)? Does having a drink package make a difference? We have one, but don't know if we could order small tastes side-by-side to compare (not one after the other, but together, to taste back and forth).

We cruised Nov 7 and needed to upload photos; friend cruised Nov 12 and he also needed to upload photo.

On the app, deck plans for Brilliance show a "Rita's Cantina" on Deck 11. However, that venue is not listed in the dining/lounges section of the app or anywhere on the website that I could find (looking under dining and drinking). I found some references here, but they seem outdated. Is Rita's Cantina an actual place on Brilliance? If so, is it a lounge or a restaurant?

I recently posted a similar question, and most answers echoed @KristiZ. Once I went on the cruise, that general answer was confirmed. Whether you wear cocktail gown/tails or swimsuit with a (full) cover-up, you will find your kindred spirit.

thanks for the warning. we have linked reservations for a cruise in January; will definitely be one of the first things we will track down upon boarding now! ugh.

We would hand him a five for that, unless your large luggage set has a lot of pieces; then we'd add two or so, depending on the load.