 Posts

27

Joined

Last visited
Recent Profile Visitors
The recent visitors block is disabled and is not being shown to other users.
Vincent's Achievements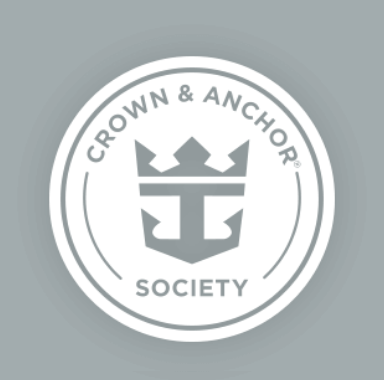 Platinum (3/7)
10
Reputation
Wow! Am I missing something? Other than the understanding of just how naive and lucky we have been over the last several years. The older I get, the less risk I seem to take. Informed the family that I don't want to climb on the roof and put up Christmas lights anymore. Except for the leg lamp in the window, that's the only show our neighbors are getting this year.

Thanks and yes. So do you pay per trip or just the one time, once per year? Seems all most too good to be true, especially when considering what just one minor injury or sickness would be. Our health insurance also does not follow us out of the US.

Thanks. So is the price I am being asked to pay today, Total of $485 ($69.29 per traveler) per trip or are we covered for as many trips as we can cram into 365 days?

We (me, wife and 2 younger twenty year old kids) have 3 trips planned over the course of the next year. The first is at a resort in Los Cabos (non-cruise), then 2 RC cruises, one to Nassau, and the other is multiple European countries via Symphony Western Mediterranean. I have never purchased insurance for past trips, but feel that the piece of mind is enough to justify the purchase. I have read through several post and discussions as far as recommendations for which insurance companies folks have had success with. So after doing some research and comparing prices, I believe that Alliance may be our best option. As we are leaving the country for 3 separate trips, wouldn't an annual plan make most sense? And as I pull up quotes through the Alliance site, it shows a comparison of 3 different options; "Executive", the most expensive, labeled as for the Business traveler. "Basic", Best for budget international travelers, and is in the middle cost wise. "Premier", states best for families who love to travel, is cheaper than the "Basic" plan but offers more AND higher plan benefits. Its states that all benefits are per insured, so I take that to mean all four of our family members, and all benefits are per trip except for trip cancellation and trip interruption - which are per travel insurance plan. Another question that I don't see clarified is if this plan is a calendar year or a full 365 day plan? If anyone might suggest advise, a different option, company, or idea, I am most definitely all ears.

We are booked on Symphony June of 23', embarking in Civitavecchia. I did not nor do I see anything on this too being an interporting cruise. However, would explain why I have not been able to see anything on the app, other than reservation number and guest. There are no options on the app or online to book any excursions, (Online says "Amazing experiences coming soon", and app says "We're getting our ship together. Your sailing hasn't reached the app yet. Visit our website to start planning your onboard fun."

What is the earliest yet safest departure time that past cruisers flying out of FCO would be comfortable booking your outbound flight home? We've booked a 2 bed Aqua Theater suite on Symphony in June, so I'm hoping that we'll be given the option to disembark as soon as the ship is cleared (current says arriving at port at 7 AM). Already planning on flying into Rome 3 days before the ship leaves, so I would prefer not to stay an extra day after the return, however our current choices in return flights home with 1 stop are 10:30ish AM. After such a wonderful trip, the last thing I want to do is stress about missing our flight home, so thought I'd ask. Willing to shuttle or Taxi/Uber, just don't want to lug a ton of luggage around and on/off a train if we don't have to.

Do you know how often Enterprise shuttle runs from office to Port?

We have several Cruise with Confidence FCC, and 3 future booked cruises. Would like to apply the FCC's towards one of the cruises, preferably online so that I don't have to wait on hold, as I have been doing now for the last 1 hour 36 minutes and counting. Thought I saw something like a link somewhere, sometime ago, but when I need it, can't find it, if it does exist. Help, Thanks!

I had posted here yesterday, but post was moved to "News & Rumors":

Saw some information posted on the current engine related issues on Quantum of the Seas. We're booked in September but have not received any communication yet so hoping all will be resolved prior. Just thought I'd post the article as FYI: https://www.cruisehive.com/engine-issues-force-itinerary-changes-for-royal-caribbean-cruise-ship/75548

Can anyone share how long the expiration dates are on the Emed Home Test? I'm considering purchasing the 6 pack, so that my wife and I can use 2 for our upcoming July 18th cruise, and then saving the other 4 our the entire family when we cruise again in January of 23. Also, can the telehealth portion be done with an iPhone? We plan to fly into LA 2 days before departure to see what we can see in LA, so I'm thinking Emed is probably our best option for testing. Anyone have any "Must See" recommendations for first time LA travelers?

Highly recommend Cortrans. We've used them twice for roundtrip to/from MCO/Port Canaveral . Friendly, professional family run business & Veteran. Easy to book online, and WONDERFUL communication with follow up. When you call, you'll actually talk to the owner! https://www.cortrans-shuttle.com/about-us/

Found this on the web. From Nov '21 so prices may not be real accurate. https://www.cruzely.com/how-to-get-to-the-los-angeles-long-beach-cruise-port-without-a-car/

Curious as well. Flying in to LAX in July, also 1 night prior to Catalina/Ensenada cruise. Have you looked at any of the hotels near the port?

So June next year is the only month that works for all 4 of us. There are 5 dates available for this ship and itinerary, and there is not a single two bedroom suite to be found on any of the dates. In fact, it is slim pickings already for all suites. In comparison, trying to find a suite for a Greek Isles or Western Mediterranean-cruise this year is easier than for next year, unless they are holding back rooms, Which I don't even know if that is something they do? I like your idea of a junior suite, maybe even putting The kids and one and us in another. In fact there are only four left for one of the dates we are looking at next year. AND they are next to each other but are also right next to the stairs and elevator. Wondering if that would be an issue on symphony as it is a newer ship?