 Posts

197

Joined

Last visited
Recent Profile Visitors
The recent visitors block is disabled and is not being shown to other users.
Templecruiser's Achievements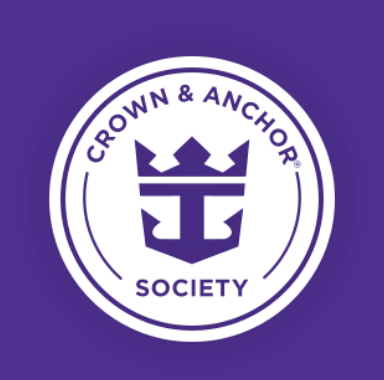 Diamond Plus (6/7)
179
Reputation
Had many of them on my March cruise. The bionic bar did well making them also. Will be drinking them again in December on Harmony.

I got mine a week ago and trip is December 10th. Odd on how each one is so different.

I was about to post these. Stopped there in 2010 and could not belive RC had those places to stop at. I would not in any way go off on your own at those ports. It was scary even driving threw on a set excursion.

Whoops wrong deck. Trying to go off memory. I knew it was low. Don't remember the windows as it was dark just like the picture you linked. And almost as empty.

We were on Odyssey in March and the DL was dead. Maybe saw 2 people in it. I believe 5 deck no windows. Unless to use the concierge, not much to visit imho. But we got to say we did visit it.

Got mine to. Suites from $17.50 to $18.50

Whoops, meant Crown loft, but still Sky class room. I'm more moving down in room and they would get well over $10k for my room as it's the lowest level 1 bedroom with largest deck.

I have a 1 BR ATS reservation for our Dec. cruise on Harmony. We got this suite because my daughter's family was also going with 3 young ones. So we could watch the shows and the kids could play or nap while watching. They are no longer going now so we would like to go to a Sky loft suite. We booked in Dec of 21 and got our room at just over $7k for 8 day cruise and the sky suite then was a couple hundred cheaper. Well now the sky are over $10k (ATS are all booked) so would I have to come up with $3k to in reality step down in a room according to RCL pricing when I originally booked?

Both my wife and I are laminated and no problem for 2 cruises.

Templecruiser reacted to a post in a topic: Harmony of the Seas - Dec 10, 2022 - Dec 18, 2022 (8 Night Southern Caribbean Cruise)

Suite all day long. What you get for benefits out weighs the little extra Wonder gives. You'll appreciate the Much larger room over a balcony especially with 4 in a room. Then the kids will get there own Wi-Fi I'm sure they'll use. Then if a royal up is available, try for a 2 bedroom GS.

Looking forward to our first time in a 1 bedroom ATS room 11330. What's really making this one special, my middle daughter and family with 3 grandchildren will be with us. They have a JS. First time cruising with them having the grandkids at a fun age.

Most formals will be on sea days, so that can give a basic ideal. And it usually never the first or last day either. So that should narrow it down.

Call the crown and anchor desk. You should have 16 points. 1-800-526-9723

I do this for a living, and yes a lot of material gets moved. All roads need to put fill in 1 foot lifts and need to be compacted to 95% or more before next lift can go on. Also many underground utilities go in under a road like water, sewer, drainage and power, so a lot of digging and putting back. after all is in, then gravels go down, then finally pavement. It's a long process.