 Posts

83

Joined

Last visited
Temeculaguy's Achievements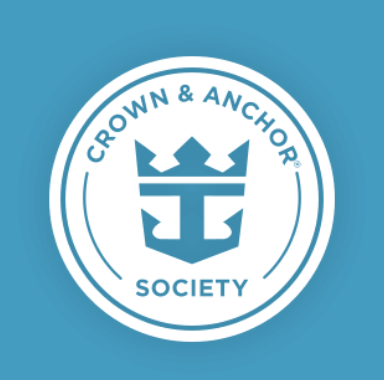 Diamond (5/7)
105
Reputation
Worst advice I've ever received "you hardly spend any time in your room, get the cheapest available inside cabin."

We found it fairly loose, since the restart we've sailed out of Nassau, Galveston and Los Angeles. Like most here, were planners so we arrived about 30 minutes early factoring in potential delays that didn't happen and there was no delay in boarding. We traveled with family who had different check in times and still we all boarded together. Keep in mind these times were all within 30 minutes of each other so it was not a significant variance from our time of arrival. I think some had 11 and some had 1130 and we arrived about 11 so they let us all on together. One other caveat, those three cruises varied between 25% and 65% capacity so there were really no lines, those days are clearly behind us.

We were in Liberty in January twice, I think it was $30 to start but for $60 or $90 or whatever the special was, that was all than two people could manage. I think that was 3 ipads and a bunch of sheets for 60 or 90. The increase was warranted, spend twice as much get 4x the cards, I can't remember specifically but going cheap was a serious reduction in the odds, so we split a package, my BIL won much more than his investment, we didn't win anything but had fun. Considering how fast we can lose at the casino, it seemed like a bargain to only lose $45 each over the course of an hour or two as a worse case scenario. Jackpots rose as the days wore on, so later in the week had better payouts at the same cost but it seemed to happen most days we just only went when convenient. Those were the mask indoors days so I spent as little time indoors as possible.

Just bring your marriage certificate and everything you have showing both names and you will be fine. We have a daughter who had her maiden name on her passport and her married name on her license, another daughter in law who had a passport from a foreign country in her maiden name but a drivers license from here in her married name and a permanent resident card in her married name, her name actually changed more than just the last name because in her culture they have more than three names. Have taken them both on cruises and the magic document was their current marriage certificate tying together their maiden and married names, None were delayed more than a few seconds. We actually got married on a cruise but didn't change any names until we got back to the states so that was simple. US Customs deals with this regularly, very common for newlyweds to travel and not all travel the day after the wedding so just bring all your documents and I think you will be pleasantly surprised how easy it is.

I think it has a a lot to do with the room you are starting from, the ship you are on, the breakdown of the room mix and the capacity or at least the availability of rooms above where you are at. I've found the older ships have fewer suites and a different mix. cruise mapper lays out the room numbers by type. Navigator of the seas is a medium aged ship. With 8 OS, 22 GS, 82 JS, 671 balconies, 202 OV, 138 Promenade view and 514 inside you can see the ratios are uneven, so where you are and where you want to go can vary. The sweet spot might be OV to balcony or JS to GS and GS to OS. Balcony to JS is 8-1 odds which is the worst while JS to GS is 4-1 and GS to OS at 3-1. Those aren't the actual odds but the competition. 671 rooms trying to get into 82 is far worse than 22 trying to get into 8. Its not an even pyramid and all ships are different. Newer ships it is more pronounced, Wonder has 115 JS and 1480 spacious balconies. Some really old ships its actually bad too, Radiance has 513 balconies and only 36 JS, but 17 1 br GS so the JS to GS is 1 to 2. Summary, balcony is the worst launch point for a royal up on any ship, some worse than others, getting to a balcony from an OV or getting out of an Inside might be the easiest. Now that ships are back to near full getting to a GS from a balcony might be near impossible without a bid that might be costlier than having booked it outright a year in advance.

As a drunk middle aged man I resemble that comment! However as a man who has never cheated on a wife or a girlfriend in my life and plan on leaving this world with my perfect record intact I have found that cruise ship staff not only love talking about their family (no you do not ask women if they have a husband) but they love talking about their country. Most are very proud of their home country and will give you tips on where to stay, what to avoid, what to see and when to visit. I have found the international staff on cruises to be better advisors than any travel website or writers for giving advice on travel. My wife and I have taken trips based on their advice and it has made a huge difference in our experience on those trips. In fact my plans to propose to my wife were altered by none other than a cruise ship waiter who gave me some fantastic advice since my original plan was to take place in his home country and her ancestral home country which she had never been to. I used his insider tips and all these later she still tells the story with pride to anyone who will listen. Every time I see a name tag from a country I haven't been to I ask questions, they love talking about it and you may find yourself having a totally unique experience, it's like having a cousin in every corner of the globe. Imagine if you were living and working in another country and someone asked you about your home state or city that they wanted to visit, you would not only enjoy talking about it but be in a position to give them priceless advice, that is how I see it.

Ditto, I've ordered the water package and we usually book bigger suites which come with a few fancy big water bottles for free. Yet no matter your room category with the beverage package there is free bottled water given to you by every waiter/bartender if you ask. After a few days you end up with a bunch of bottles in your fridge by bringing them back to the room after each foray out. My wife prefers the bottles included with the package to the cans you pay extra for (actually she also prefers the provided reusable big cup that the beverage package entitles you to filled with water and ice from a soda dispenser to the cans so the cans end up being a waste) and her last choice). My opinion, like everyone else is to forgo the extra expense of water cans in your room and fill your reusable soda cup or ask for a water as you head back to room each time, regardless of the economy of it, more so to avoid canned water.

reminds me of the joke of the joke about sugarless gum commercials that used to advertise that 4 out of 5 dentists recommended sugarless gum, who was the 5th dentist? The dentist on their new yacht telling people to consume all the sugar they want. I prefer they don't price everything in, my travel posse of 3-4 couples that includes two people that don't drink alcohol but they do drink soda and fancy coffees instead. With land based all inclusive resorts they are required to pay for alcohol, on cruises they can opt in to what they want. Same seems to hold true for those who don't like soda, why make them pay for what they don't consume. I buy the DBX, we are mildly finicky red wine drinkers, my drinks are at or exceed the max allowance, but that's my responsibility not the person who has two beers a day. I see it as splitting a restaurant check evenly but i ordered steak and some one else has a small salad, we shouldn't chip in the same. This way everyone can do their own math. In fact, one of my favorite things about royal is they allow me to pay the difference between the glass of wine I want and the max allowance per drink, while other lines force you to pay for the entire retail price if you exceed the price, even if it is just a dollar. This customization is one of Royal's strengths, not a weakness.

I had almost the exact same experience. I had a $500 off code for cruises not listed but nextcruise couldn't apply the casino offer for some reason. I was instructed by next cruise to call the casino royale number once I got home, I did and they applied the discount and kept the OBC nextcruise gave me. So it wasn't either/or, the casino was able to make it work in conjunction with the nextcruise desk, just not onboard. I have nothing but great things to say about the clubroyale staff.

We have an Alaska cruise in August booked for a suite guarantee. It was our first RCL booking ever but lifted and shifted twice, originally set for 2020. We've gone on 3 RCl cruises and booked another while waiting for this one to happen. All of our covid cruises have been on fairly empty ships ranging from 25% to 50% capacity so we've been spoiled by getting royal ups or booking suites outright for not much of a premium, our smallest room has been a grand suite. We are cool with a JS and understand that is what the guaranty usually gets you but can they downgrade us if all the JS's are booked. The can't give us what isn't available or do they hold some back or do they just hope there are cancellations? I don't see any possibility of a royal up, they only have a handful of balcony rooms available at this point and it's still a ways off. Trying a ghost booking, it seems this summer in Alaska is going to be busy and have full ships due to all the pent up demand, anyone have experience pre-pandemic with a guaranty that didn't actually get a suite? The one JS they have left they want 9k for it.

We are on this one as well, three couples in our crew. 3rd times a charm, booked originally in 2020, lifted and shifted twice. If you haven't booked your flights, rooms before and after and transit/train, hurry. Having done it three times for the same cruise prices are way up and lots of things/hotels are sold out. We booked it all about six weeks ago and and we were probably a month too late. I think all the pent up demand after two lost seasons Alaska is going to be packed this year.

The SS America circa 1978 is a runner up, those passengers would have loved to have a one hour delay on coco cay as their biggest problem. https://www.history.com/news/cruise-ship-nightmare-ss-america-mutiny

The news on spikes can be misleading, check this article from the philly newspaper https://www.inquirer.com/health/philadelphia-mask-mandate-covid-cases-20220406.html they have a arbitrary formula to bring back masks, if two things happen they bring them back, one being if cases increase 50% in 10 days, another being more than 100 cases a day. Look at the charts, in January they were averaging 4,000 cases per day, it fell to 55 and has doubled to 110 so a rational person wouldn't panic but it triggers their arbitrary and outdated formula for 1.5 million people. Google "philadelphia covid" and you can also see the chart for the entire pandemic. In the lulls, 200 cases a day is a low period, 6,000 plus is the high period, plus they don't report on weekends so there's spikes on Mondays. Those policy makers are making it hard for the rest of the country to navigate the pandemic or if, god forbid, there is another one by being statistically unreasonable and giving credibility to conspiracy theories. The media is complicit in hyping statistically insignificant blips which will cause actual spikes to be dismissed by the public. There's a fable about this, has to do with a boy and a wolf, didn't end well.

I did it for the first time in January and it beat any offer i've ever gotten plus I was able to call the casino royale afterwards and stack the $500 discount. We often travel with family strewn across the country so there is the added convenience of having three or more couples from different coasts sit down and book the next one without time zone issues and scheduling a conference call with a TA. It might seem easy enough to pick a date but picking rooms and the whole suite class thing like coastal kitchen or suite lounge access and other things it's so much better when everyone is on the same page, either we are all in or we are all not in on certain accesses not to mention the OBC they throw at you.

We had our 2020 early August Seward to Vancouver cruise lifted and shifted twice and in February I went to book the train, completely sold out the day of the cruise and only the regular tickets available the day before, no gold star available. We booked the day before train and a night at a hotel in seward, which was also almost booked up. I read there are more ships going to alaska this summer than ever before, so whatever you do, book early, it may already be too late. I think I booked the train and room in February and there wasn't much left. Anchorage was also pretty booked up, some hotels already sold out, the same hotels I had booked in 2020 with no problem. After going on 3 pandemic cruises ranging from 25-50% capacity I've gotten complacent, looks like this summer in Alaska will look nothing like our recent sailings.