 Posts

41

Joined

Last visited
Temeculaguy's Achievements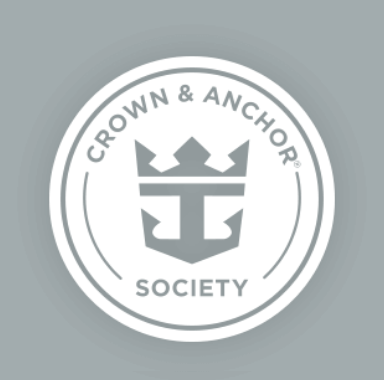 Platinum (3/7)
61
Reputation
Liberty 01/09 was 1300, was told by staff the following cruise leaving on 01/16 was going to be 600.

Going on Liberty Sunday, leaving for the airport in the morning, this is going to be a nail biter! Worst case scenario they cancel after we land, we rent a car and spend some time in Texas until we either get an earlier flight back or our scheduled one happens. I like Texas. Might need to buy some warmer clothes as we are mostly packed for the Caribbean. Oh well, the wife likes shopping for clothes, I like BBQ, worse things happen to people every day.

how did you end up in quarantine? were you sick and took a test on the ship or were tested as part of contract tracing. I have a few thousand employees and the unvaccinated are tested weekly. They regularly test positive on the antigen test especially when they have a cold and this last week half those who test positive with rapid tests then test negative with pcr tests. I really don't want to get sent to a quarantine deck for an asymptomatic false positive. I don't anticipate a test at all onboard. Or are you a staff member? I also am curious how your wife tested out of quarantine so quickly, all reports so far is a positive in the same cabin sends the whole room home at the next port. Plus those with covid tend to test positive on both tests beyond recovery of symptoms, hence the new guidance that after 5 days from onset your are likely not contagious. It's all so preplexing.

Lattitud 33 in El Valle de Guagalupe at El Cielo winery (20 miles outside of of Ensenada). While the port has some of Anthony Bourdain's favorites, local So cal folks who regularly take the short cruises to Ensenada realize quickly the port has limited offerings. 20 miles North East is the wine region of El Valle De Guadalupe and it's foodie scene, worth the excursion or chartering a driver. Lattitud 33 is ranked 5th on tripadvisor, so that means I have 4 more to try. https://www.tripadvisor.com/Restaurant_Review-g150770-d5598013-Reviews-Latitud_32-Ensenada_Ensenada_Municipality_Baja_California.html Always a wait but the peacocks that wander the property and the fresh bread bakery will distract you during your wait. 0FA252B7-ED80-4960-8F1C-B2DAF96E0C43.heic

Someone posted on the passenger count thread for Liberty that left yesterday was 2100. I guess that is about 50% (3,798 double occupancy, 4,960 maximum occupancy). I think the 9th should be a bit lower as school breaks will be mostly over.

Amen sister! We have an owners suite starting Sunday but not bringing any kids so I am just hoping we don't get tested as part of contract tracing and be asymptomatically moved. If god forbid one of us felt a cold coming on I'd rather just stay in my room and order MDR room service. We've already lifted and shifted once, I want that room and got a steal on it while the world was panicking.

It will be interesting to see the capacity percentage with the combination of airline issues, testing scarcity and CDC propaganda. We went on Adventure in August at 25% capacity and it was awesome and safe at the same time, never saw a line for anything and rarely waited for or shared an elevator. Hoping they go back to vaccinated areas without masks but realize that is not likely, still going however. Triple vaxed with Moderna and since the weather should be ideal will hang outside most of the time, heard they moved music outside at night. We wore masks on Adventure getting from place to place and it's no big deal, we rarely go to shows and if the casino is all masks I'll save a few grand. Mexico has already said they will not deny ships for any reason and that's 2 of the 3 ports, been to Mexico 5 times during pandemic and we were fine, wife got montezuma's once but no covid in Cabo, PV or Cozumel and hardly saw masks other than moving to places indoors. Speaking of heavy cancellations, our Adventure cruise we got 2 days at coco cay and an over water cabana and a beach club cabana both for half off, two of the best vacation days of my life, fortune favors the brave.

We have liberty in Jan 22 and radiance in alaska in Ausust at 53, but a 3 day on navigator out of LA in march for 63. Shorter cruises seem to have higher numbers. we usually get the internet and DBX because that combo sometimes saves a few bucks a day. All of it worth it in my opinion, we are picky red wine drinkers and for the three day cruise we have adult children and their spouses on my tab so it prevents surprises. It also prevents my wife from adopting random bachelorette parties and me finding 1500 bar tabs the next day and having to have those difficult conversations about philanthropy and tax deductions for donations that she never seems to fully grasp. She's a wonderful woman, I'd hate to have to repeat that experience, unfortunately the IRS doesn't recognize broke bachelorettes as an actual charity.

I hope it is not true, I assume they will move the live music outdoors. If the casino is all masked then it almost makes no difference to me. I won't spend much time there but that will save me 2k, I'll just sit outside with my brothers and smoke cigars and drink instead. I want to go to shows but truth be told we make it to one show every 5 cruises. As long as my test comes back negative I'm going, cancelling now means the terrorists win.

I ordered the $150 (177 with tax and shipping) six pack from e-med on 12/20 for a Jan 8th cruise and it hasn't shipped yet. Walgreens has no rapid test appointments in my state (the most populous one in the country) closest one to San Diego on their website is Vancouver, Washington. I did find CVS had appointments near our home but they are booked up about 10 days out, our hmo only does pcr with 24-72 hr results, which doesn't work since our cruise leaves on a Sunday but I'd like results before flying in the day before on Saturday, I need results in about 20 hours from test to flight. So I get the concern, I'm going to book a rapid test at cvs, hope the emed tests come but anyone looking into it a week out may not be able to get a test and results in the required 2 day window unless they plan well ahead depending on where they live. Maybe this subsides, but if it doesn't it will make for a mess for most cruisers who aren't as OCD as I am with regards to planning.

#11, this is your place and these are your people. Since you can drive to the port (btw parking at the terminal is $20 a day, you have no real alternatives) I assume you live in Southern California. This is not a palm springs resort pool with aspiring actors and actresses, this one has a buffet. 5 months pregnant 46 YO male makes you pretty normal and you will fit right in. Cruise pools are the most accepting places on the planet, I guarantee you will not be body shamed or even feel out of place. My wife was mid 40's on our first cruise and fretted because we live in San Diego and bikini events are horrific for real women with curves. 7 cruises later she realizes she is usually in the top ten hottest women at the cruise pool and still is in her mid 50's (my wife is smoking hot and still turns heads, but living amongst movie stars and models gives a distorted view of ones self). No better confidence booster than a cruise pool vs a southern california pool for feeling accepted. For those from other areas, so cal has probably the highest percentage of eating disorders and plastic surgery on the planet, thankfully cruises are just regular people with regular bodies and regular attitudes. Wear the t shirt if you want to avoid sun damage but not to hide yourself, those people don't go on mass market cruises. We can afford to go where they go because we have been lucky but we prefer the company of real people because still feel and look like regular people, I think you will feel that same acceptance.

I think deep1's analysis is correct. We went on one of the summer sailings out of Nassau on Adventure and I noticed they jacked up the prices or eliminated types of inside rooms about a few weeks out and about a week out it wasn't bookable at all ( I was checking occasionally to get intel for my royal up offer). Turns out the ship was pretty empty once we got on, I think whole sections were vacant on lower floors probably because their computer just dropped cheaper room categories then the whole cruise as it approached capacity (rumored to be 25% in those early days). Our next cruise just dropped off entirely, Liberty on January 9th, less than 20 days away and looking at room availability yesterday it was between 50% and 75% full (hard to tell, could be lower if they held back rooms in addition to what was available). I was trying to see if there were lots of cancellations due to the casino smoking and masking everywhere policy changes even though it is just outside the Jan 5th re-evaluation date that will probably be extended. Whatever capacity number they set today, it was at that number so it stopped taking new bookings. The following week is still available and will likely drop off as it hits the newer lower capacity.

There is no logic to it, My brother and I were both in JS on Adventure this last summer and both booked in JS initially, we paid the same and booked at the same time on a three way call with Royal. We both got offers and bid the exact same amounts for GS and OS. He got his GS two days before me and could print luggage tags immediately. I got my acceptance about a day before the flight and never was able to print tags, still showed the old room right until I got on the flight, then tried in the business center at the hotel in Nassau an hour before our check in, still listed old tags. But like Speednoodles said, it was no issue, the porters made my tags at check in, luggage got to my room at the same time as his so it wasn't an issue at all and i didn't need to pack a stapler. I worried for no reason, pre printed ags are a convenience for them, not you, they will take care of you no matter what.

I think they are geniuses with their royalup. Recently we got our royal up right before we sailed. The wife and I got a GS instead of a JS and since then we've booked more cruises but I don't want to deal with all the suspense so now our minimum class has been pushed up. If I was in charge I's create a formula that gave preference to pushing people beyond their normal comfort zone because it's hard to regress, perhaps they already have. All I know is I fell for it, just paid retail for an OS in March because we have an OS in January and I know very well that we won't want to revert back to a GS. A few years ago we were content with a window now look at the monsters they've created.

We were on AOS out of the Bahamas when only 1 ship was allowed at coco cay and capacity was at 25-30% on the boat, got a floating cabana for $999 and a land based beach club cabana for 599 or 699, whatever half off was. We canceled our admission at 130 or so per person for just admission to the club. Land cabana actually penciled out as a refund and the floating wasn't much of an increase, sale was close in to sailing, if we had 8 people both would have been a savings. It was totally worth it, loved them both, I wish you luck but as capacity increases per ship and multiple ships are there I don't know if it will be as common. I think it's like royalup, supply and demand, we got our royal up on that ship from JS to GS and we likely overbid given the few people on board, but I felt it was worth it. I wish you luck, hell I wish me luck, I have 3 more cruises on the next 8 months, but I'm not as optimistic given capacities are likely to rise. But like others have said, it's still a cruise and it's better than going to work.