 Posts

147

Joined

Last visited
Temeculaguy's Achievements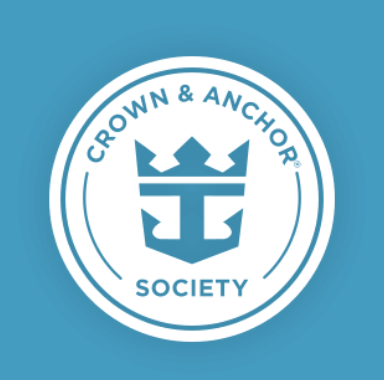 Diamond (5/7)
202
Reputation
we booked that hotel for 2020, but had to lift and shift to 2021, then again to 2022 when it was sold out. If I find myself there again, I'd stay at the Captain Hook but it never happened so I was hesitant to recommend it.

As Californians it's easy to dismiss our opinion but we regularly go to your part of the country and when we do we have the pizza, having hit almost all of the fabled pizza places in Manhattan, Brooklyn, New Jersey and Chicago (Boston's North end honorable mention but we have the pasta when there). But trust me, even though you hail from an area with some of the best pizza in the world, you will not be disappointed with the Moose's Tooth. Here in Cali, the best places out here are usually owned and operated by Italians transplanted from the East coast. The Moose's tooth was founded by two blond guys from Portland, weird? But an hour wait on a random Tuesday, the parking lot affixed with a circus tent to accommodate another 30 tables and you'll see they are on to something, it was that good. Grimaldi's, Lombardi's, John's on Bleeker Street, Peqods and the Moose's Tooth should be mentioned in the same sentence. Unfortunately no halibut pizza, now that would be fusion.

Two dining highlights from Anchorage, Moose's Tooth Pizza. Not the first thing you think of when you think Alaska, but it was great and the #2 restaurant on yelp for Anchorage. The other was 49th state brewing for the halibut and chips, like eating clouds. If you are with someone else, get one order battered and fried, one order another way if available and share, it is epic. But 49th state was our favorite of the 7 or 8 places we got halibut. I just cannot remember of it had grilled or baked, only half the places did and we got halibut every day in anchorage and in every port, but 49th state never got knocked off the number one spot not for lack of trying. In Seward, the Cookery exceeded expectations, that town was far more of a foodie place than we expected. As far as the hotel, we were there summer of 2022 with a couple of years of pent up demand and hotels were sold out six months ahead. We ended up at the embassy suites and it was nice (near the moose's tooth, which is how we found that gem) but we never had a problem getting ubers so it wasn't an issue getting around even though we were not in the heart of things.

the porters will fill them out for you, we've gotten royal up twice while in transit and despite having pre-printed luggage tags it nifty rcl amazon luggage tag holders we had new room numbers by the time we arrived at the port. Nothing that a $5 bill for the porter cant fix in two minutes.

If you stay near the Newark airport I highly recommend taking an uber into Elizabeth and get some Portuguese food, Valencia is a favorite of ours. We have family in NJ that we cruise with so we don't always stay near the airport but sometimes an early flight or a quick turnaround makes it more convenient. In two months we will be there, the renaissance is quiet but there's nothing to walk to so we will be eating here https://www.yelp.com/biz/valença-restaurant-elizabeth-2?osq=Restaurants Paella and the filet mignon you cook on a hot rock are the best.

This is one area where the industry and RCL differs. Many other lines are offering all inclusive options, RCL may introduce something as they have on their other lines. Princess for example has 2 bundle options, on a few cruises I've priced they charge $72 a day for the basic package (wifi, drinks up to $15 a drink, tips and $150 OBS per person) and $92 a day including all that plus $20 a drink, 2 specialty dining visits, photo package (3 prints, unlimited digital) and reserved show seats. For a 7 day cruise the OBC drops that to 50 and 70, tips makes it closer to 35 and 55 for wifi and drinks or wifi, better drinks, 2 specialty dining, photos and reserved seats. I priced these for a couple, so it may go down for kids but it's not a kid cruise line. I haven't figured out the math on celebrity who offers something similar that RCL owns but I think RCL is one of the few that has no all inclusive option other than star class suites which is about 10-15 cabins per ship, the others offer these options to everyone. As a shareholder, I'm fine with it, as a cruiser I think they may be turning people off as even I am looking elsewhere as their fares have gone up bringing them close to the lines that have more value priced bundles. Truth is I will probably still cruise 3 times a year on RCL and they win for us when bringing a large group of varied ages or grand kids. But as a mid 50's retired couple, my other 3 cruises per year are probably going to be on other lines, as a shareholder I would like them to prevent that from happening or groom us into their other lines with a combined loyalty program across their lines to keep us from exploring outside their bottom line and my stock price. Right now they are in the driver's seat, better positioned financially that any other line but this is when they should try and dominate the market and not price people into their competitors.

I couldn't see the 2025 ones on their website but it is doing the same in 2024 late October, back late November. Could be going for a drydock, not sure how long it takes to do the amplification but it only has 2 weeks in Europe between the TA's and no cruises scheduled in that gap. I do not think that is long enough for the amplification but not sure. With the cost of flights to Europe, it's actually somewhat in the same price point if you normally fly premium economy, business or first. Far more comfortable but takes longer. We are weeks away from retirement and taking our first TA over and flying back but if we like it we would be open to a back and forth, the problem is that they are usually going over in spring and back in fall. We contemplated taking RCL over in spring of 2025 and cunard back as they go back and forth all year, 7 days no stops. I wish that adventure trip wasn't late October to late November, total trip is 6 weeks with 2 weeks on land in Europe, I like the itinerary just not the season. But I understand they are trading that for the Caribbean in hurricane season. It's on my "maybe" list for 2025.

Challenge accepted, hope I see him or anyone like him on one of my cruises. I guess I've been lucky in the suite lounge thus far, everyone was either reserved or very nice. Just made diamond, mostly by going on suites during the quad point post pandemic days so I would be the most undeserving diamond he ever met. Looking forward to taking one for the team.

The size of your ship and the other ships arriving the same day can put stress on the transportation network all at once, even private reserved transportation can have issues. If I am going to fly home the same day, 3pm is the earliest, 5 pm is ideal if the port and airport are an hour or more apart. Ports in big cities where the port is essentially downtown it's easier but in ports an hour from the city like Civitavecchia, Southampton or even Galveston if multiple ships come in it can overwhelm the bus, train, taxi capacity and smaller cities and towns don't have hundreds of cabs and ubers like the city center ports do. Stay another night or take an afternoon flight just to reduce your stress. Now if you were sailing and flying out of Miami, Ft. Lauderdale or San Diego or similar cities where the airports are next to the dock, heck you could walk in a pinch and a cab/uber can make dozens of runs back and forth in a morning. In San Diego I've seen people take Pedi cabs from the dock to the airport as it is a little over 2 miles from the airport. I just checked rome to rio, train or bus is nearly two hours, cab or car can be done in 40 minutes with no traffic, but what are the odds of that? Oh and it's Europe, so transit related strikes are not uncommon, even if you aren't taking a bus or train if either go on strike, the other modes get overwhelmed.

We stayed in a 1 br GS on Adventure they do not have a king, a queen and a sleeper sofa, just the king and the sleeper sofa, If the kids are under 12, you can get a rollaway next to the sofa sleeper between the window by moving the end table out, but you will have 5 people in about 350 sq ft and one bathroom, so it will feel like camping a little. On land that is an average size of a standard hotel room. Two connecting regular rooms, if priced about the same might be better as you get two bathrooms/showers. But a GS can be done with 3 kids especially if they are small or don't mind sharing a bed. The 2 br GS has the bedding you describe and would be ideal. cruise mapper lists its cap at 4 but they also list an OS as 8, so that isn't accurate https://www.cruisemapper.com/cabins/Adventure-Of-The-Seas-533 How old are the kids and what were you looking for in a cruise? You can do it, but this will not be the vacation with privacy and alone time for the parents with 5 in a GS. The 2 br family ocean view actually has more square footage and more beds, might even be cheaper. Here's a video showing a GS on Navigator (same class built a year later, room is essentially the same floorplan), where the door is for the connecting room, ours didn't have that door on Adventure, it had an end table, that's a good spot for the rollaway. Here's the 2 br GS on adventure

We love Royal but do not see it as infidelity to go on other lines, we are diamond on Royal and feel their loyalty program is #1. There are three categories of lines, mega ship resorts that tend to please all ages (RCL, Carnival, NCL) premium lines (HAL, Princess, Celebrity) and then the luxury lines, plus a whole bunch I didn't mention once you venture outside of North America. We cruise for different reasons to different places, the reality for us is that we are mid 50's, literally weeks from retirement and sometimes we want to cruise with adult kids, sometimes with adult kids and grandchildren, sometimes with just grandchildren, sometimes just with other 50's and 60's couples (friends and relatives) and sometimes just us. Royal checks most boxes but not all, it's a leader in it's class, so for us it wins with groups, kids and grand kids. However we are about to start a stage in life when 6+ cruises a year is in the cards and I'd prefer some variety. RCL is limited in Europe and on the West Coast. We are also averse to timeshares, we don't want to do the same thing, eat the same food and visit the same places over and over again., but we understand there are those who do. It's quantum and oasis class ship suites can cross into the price point for the premium lines in some regions they lack the itineraries of the others. When you get to sky or star class they can be costlier or equal to to lines that include beverages, photos, specialty dining , laundry and excursions. For the Caribbean, they are #1, for loyalty perks like diamond and up, also #1 and the cost of their GS and OS and many ships is fantastic in the areas they dominate. But tonight I was pricing out some European cruises for 2024 and there's one i like on RCL and the rest I cannot justify it based on price and what are our priorities or an itinerary that doesn't exist. I liken it to certain airlines I like and have their credit card yet some routes they either don't have or it's not a competitive offering. So I see it as 50-70% of the time I'll go with royal, if that is a preference and not a loyalty, then that is where I am at.

Since you are starting in Southampton, you will likely have pounds and they can spend them or convert them in the UK., If you are boarding a transatlantic back to the US the crew may not likely be back in the UK for a while, they might prefer greenbacks. I am heading to Southampton from NY but in order to buy pounds or Euros prior to boarding there is a conversion hit in the US for hard currency that can be steep, usually less once you are there but too late for me. The stops on the way are all Euros and you have to consider the nationality of the person you are tipping and how they save or send home. Me converting dollars to Euros or Pounds then the recipient converting to their money (lets say the waiters are from India) causes two conversion hits, I'll tip in dollars with the exchange rate in mind and just have them convert it once. From the RCL ships I've been on few staff are from countries using GBP or the Euro (only 20 of the 27 EU countries use the Euro) and some like Ukraine (met many casino staff from there) have seen their currency fall significantly against the dollar making the dollar worth 25% more than it was last year, but I tend to tip in chips. Now if they want to spend it in port just figure where that ship will be in the coming months. We cruise to places in Mexico frequently and never bring pesos however on land based all inclusives we do bring pesos mostly because the new bills are waterproof, easier carried in swimsuits and all the staff live in Mexico. But living in San Diego on the border we have access to places on the border with just a 1 or 2% conversion hit, other currencies can be 10%. Airports can be extremely costly for conversion costs, my guess is the crw know where the cheapest conversion locations are just like I know those on the SD/Mex border.

Wow, it seems unanimous, I cannot tell you how much this has put my mind at ease for going against what we normally do and this will be our first med cruise. Each of the 7 responses taught me something or affirmed my perceptions with real experiences. We are not blindly loyal but we are diamond so that is a consideration, in fact I'm itching to try celebrity and some other upscale lines as well as some luxury lines but it doesn't seem to make sense in the Med where our time on the ship will be minimal compared to all our other cruises (but I will price out HAL FSU fan). I've also been warned to not take MSC or Costa for many reasons even though they dominate the Med and are the cheapest. The only thing similar to these 8 am to 8 pm ports or longer on all days but one is a river cruise so I needed to wrap my head around the floating hotel room and not the floating resort I'm used to cruising on. I thank each of you for the sage advice!

I'm looking at 2024 options in Europe, would like to do a Rome to Barcelona (or vice versa) but would do a Rome R/T as we'd like to add 3-7 days on each end (Rome is priority #1, Barcelona #2). The only options are Voyager and Oasis, Oasis does the R/T, Voyager does the one way. Would love to hear from someone who has done one of them. Here's the conundrum, Voyager is older and smaller with fewer dining options, Oasis is bigger and newer with many options. Here's who we are and what we value, we are suites only, GS and above and dislike the buffet and most nights in the MDR (especially the new menu), having the UDP with options and coastal kitchen access is a plus (oasis wins big for dining outside the MDR and Windjammer). Prices for for a GS is about 4.5k-5k on Voyager for a GS and 6k for an OS. On Oasis it's about 6.5k for a GS and 9k for an OS. There is a port every day but one and they are long port days, 10-13 hours a day, meaning many meals will be on land in these different countries. So Voyager wins on price and itinerary, Oasis wins on ship, dining and things to do. We are mid 50's, not bringing kids or grand kids on this one. I've been pricing Viking and Oceania and others as Oasis starts to get into their price range for their regular balcony but have many inclusives. Just struggling with the cost benefit analysis on the most port intensive cruise we've ever been on vs most other cruises where we have a few sea days and the ship matters more. RCL is smart by giving the older ship the better itinerary and longer stops to tie me in knots, we also plan on going in May or September to avoid the crowds going during school breaks, any advice on that is welcome as well.

what others have said about the older ships is my experience. Quantum, Oasis and icon class have the tiered suite perks (sea, sky, star). All the other ships don't and since they lack a coastal kitchen, don't include things like internet, all you really get is free room service and the MDR menu for room service in addition to a small suite lounge these suites on these ships seem to be cheapest. Cheapest I've ever gotten was an owners suite on Liberty for under 3k for two out of galveston. I've found the port matters as does amped ships, 3 day out of LA on Navigator in an OS in March cost me the same as a 7 day out of Galveston in January on Liberty. Alaska is a wild card as suites are about double even on older ships. Take a transatlantic or repositioning cruise, I'm paying the same for an 11 day translatlantic as a 7 day round trip, same port, same ship, same floor, same suite. Obviously the one way airfare across the pond blows out any savings but tat can get you 22 or 24 points as their TA's are 11 or 12 days.