Posts

994

Joined

Last visited
Profile Information
Gender
Location
Interests

Seahawks, Seattle Mariners, Drift racing and track racing not street racing. Love Dogs!!
12thman's Achievements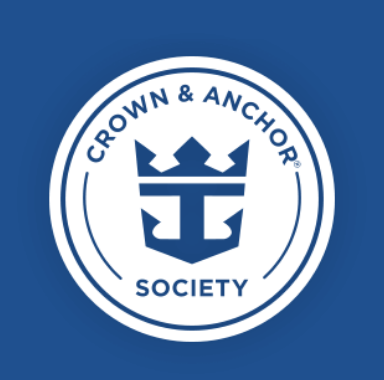 Pinnacle (7/7)
538
Reputation
Thank you for the information.

Thanks for the information. There a website to see which ships have it? Looking specifically for Summit we'll be doing Alaska in 2024.

FireFishII reacted to a post in a topic: Help with Alaska shore excursion after docking in Seward on Radiance

Mine was checked and still no emails. They reentered my email and no it's working. Maybe give them a call?

I've had this problem as well, I've been getting my wife's C&A information and ads. Called Royal told them the issue they confirmed the email accounts and now I'm getting my own account information and updates. Perhaps that would help you?

That or CK if there's one.

What if you are in Star class. Do you still have to pay for the 2nd plus tails?

Good points, dollars seems easier all around. It's easy to get on the ship with no ATM fee. Thanks everyone.

Thanks everyone for your kind response. Thought GBP would be better because it would be easier to spend in Southampton port for the crew. Also the GBP is worth more.

We'll be doing a trip out of Southampton and wondered if we should tip in GBP or U.S. dollars? Anyone have experience with this?

Just used A2S and saved $1,000 compared to the airline and we have several months before final payment, seems to me if for some reason the airfare drops I'll be able to reprice. If you book your flight yourself using A2S make sure your name is correct in Royal's system one person's name was wrong and had to call A2S to get it fixed. They canceled the booking and made a new one after correcting the error in Royal's system.

Thought this might be helpful. https://www.cruisehive.com/celebrity-cruises-changes-roundtrip-sailing-to-one-way/92217

Found this on Alaskatrain.com While mile zero of the Alaska Railroad main line is located at the historic depot location in downtown Seward, you will be boarding at the current depot location less than two miles away, near the small boat harbor. The harbor is the departure point for must-see wildlife and glacier cruises to Kenai Fjords National Park, as well fishing charters for Alaska salmon and halibut. If you are arriving in Seward by cruise ship, the "big ship" dock is also located nearby. Many cruise passengers disembark their cruise ship, take a Kenai Fjords cruise during the day, then travel to Anchorage in the evening by train or bus. If your schedule allows you to spend a night or two in Seward… that is even better. After pulling out of the Seward train station you will pass the Seward airport on your right. The airport is well used by local air taxi and general aviation, however, there is no scheduled commercial airline service to Seward. Just past the airport you cross the Resurrection River. The river, along with Resurrection Bay, was named by an early Russian merchant and explorer who took shelter in the bay during an Easter storm. Also sharing this name is the Resurrection Pass trail network that travels 72 miles from Seward, over Resurrection Pass, to the small historic mining town of Hope Alaska. As you leave Seward behind, you will soon enter the Chugach National Forest. Believe it or not… nearly all of the remainder of your trip to Anchorage will be within the borders of either the Chugach National Forest or the Chugach State Park. The National Forest is about the size of New Hampshire at just under seven million aces, 30% of which is covered in ice. The Chugach State Park is a half million acres in size, making it the third largest state park in the country. Next you will start to climb into the Kenai Mountains, making your first crossing at 694 foot Divide. After crossing the Snow River, you follow the eastern shore of the 22 mile long Kenai Lake for approximately 6 miles before reaching the small community of Moose Pass. About 200 residents live in this scenic town which is nestled between Upper and Lower Trail Lakes, and is also where the railroad tracks "separate" from the Seward Highway. As you cross over the 1,063 foot summit pass of the Kenai Mountains, you will understand why this area is called Grandview. For the next dozen or so miles, you will want to have your camera ready as you pass by Grandview, over the Placer River Bridge, by Bartlett Glacier and through a series of tunnels to Spencer Glacier. Part of the Glacier Discovery route offers whistle stop service to Spencer Glacier, where passengers may disembark for camping, hiking and day tours. Next you will cross the Placer River Valley before reaching the Turnagain Arm and rejoining the highway. This location is known as Old Portage Station, and is also where the 12 mile spur track to Whittier leaves the main line. Depending on the time of the year, the remainder of your trip is often a spectacular journey into the setting sun as you travel along the Turnagain Arm to Anchorage. Keep an eye out for beluga whales and bald eagles, as well as adventurous humans surfing on the incoming tide, kite boarding along the windy points or climbing the rocky coastal cliffs. You will make a brief stop at Girdwood, home to Alyeska Ski Resort, before continuing along the arm past Bird Creek, Indian, Windy Point and Beluga Point. From Windy Point, if you look directly across the Turnagain Arm you can often just make out the community of Hope, mentioned above as the beginning or end of the Resurrection Pass Trail. Before heading uphill into the city of Anchorage, you will pass the historic Potter Section House on your left. On your right you will see the Potter's Marsh bird sanctuary, part of the Anchorage Coastal Wildlife Refuge. After traveling through Anchorage, past several residential neighborhoods and commercial areas, you will rejoin the coast one last time as you roll along the outskirts of downtown into the rail depot. You can visit this page for more information on Anchorage, and if you need help finding or booking Anchorage hotels to tours… we can help with that as well It does say that you should have time for a Glacier cruise. Also I'd imagine they would hold your luggage as well.

Good to know, thank you @cruisellama

YES! So if no cups how are the beverages served? Can, glass that I can't keep?