Posts

686

Joined

Last visited
Profile Information
Gender
Location
Interests

Seahawks, Seattle Mariners, Drift racing and track racing not street racing. Love Dogs!!
12thman's Achievements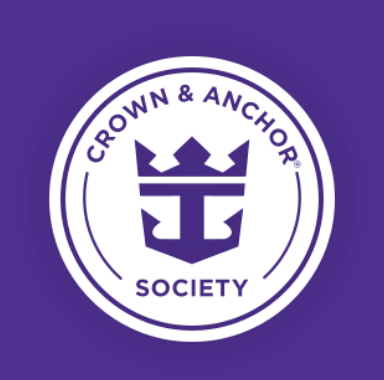 Diamond Plus (6/7)
342
Reputation
If I did that I'd gain 48 pounds!!

Thanks! I'll check it out.

We got one as well but we have several cruises to pay for so we will just stay with what we have.

Really? You have a different user name for YouTube? We'll be checking in at noon as well. Only thing we wish would change is the mask policy.

@CHRIS WONGthe only 2 questions I asked and never got a reply to are: 1) are you quarantine for another 2 weeks? 2) are you a casino host this cruise? Didn't realize that the social media restrictions didn't allow you to answer these questions? But you standing under the host sign for one of your YouTube videos answered my question. Just seems you made the statement so not have to contribute to THIS community. While your video may have information people may find informative your silence on the board in regards to answering general questions speaks volumes.

Do you remember what the charge was?

Do they only do lobster night one time if you are on a 10 night cruise? If so which night is it?

Going on Navigator in December and looking to spend between $200 to $300 per night. Any help with hotels in the Long beach or San Pedro area would be appreciated.

Did you take that time slot?

Doesn't seem so Royal is still listed on Uplift's site as a partner. Find Partners | Uplift

Allure 2019. Best ship since it's the only cruise with Royal we've been on. The entire staff was amazing!!! The CK was so good couldn't believe that kind of food was served at sea!! Room attendants were very helpful and our concierge staff was so helpful. Looking forward to more cruises with Royal!!

Sorry no help but I'm really interested in knowing so I'm following along, hopefully someone will have first hand knowledge.

With all the comments, do you really think he'll read them and change his ways? Don't think so. He seems like a nice guy but lacks the skills needed to be a content creator. Needs to be a two way street not a one way street and all about him. Hoping I'm wrong and he'll blast me for my posts which will mean he actually read our comments and cares enough to reply. Don't think @Mattwould post on another board that he's live on YouTube this Monday come watch him. If he did I'm sure he'd answer questions or give advice, again don't think Matt would even do that. Just to be clear I don't hate or have any issues with @CHRIS WONGjust wish he would answer people's questions and show some love to the community that @Mattbuilt. Yes that's me riding in on my white stallion to defend @Matt's honor because he's too nice to tell Chris "hey buddy contribute and show some love or leave!" Hi-O SILVER!!! Charge!!! As I get off my soap box now and sheepishly leave...

Really? Did you just get it today? Still waiting on mine.

@CHRIS WONGdo you actually read what other's are posting here? I've asked you a couple questions and no reply? Are you only using this to boost your following?