 Posts

10

Joined

Last visited
Recent Profile Visitors
The recent visitors block is disabled and is not being shown to other users.
Firephotog51's Achievements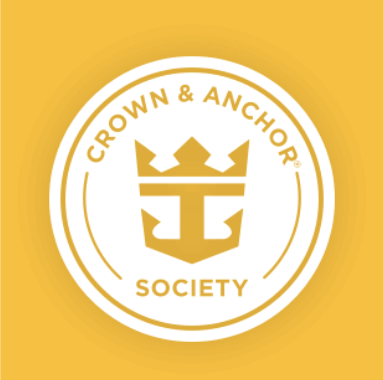 Gold (2/7)
9
Reputation
We sailed on Vision OS from Ft. Lauderdale in March '22. The boarding gangway was only one section long and went at a very steep angle from the terminal directly to the boarding deck. My wife was waiting on knee surgery and the gangway was very steep. We asked if there was another way onto the ship for those that could not climb up the gangway. We were told that was the only way for us to board the ship. My wife used both hands to pull herself slowly up the gangway and I assisted her as I could as I also had all of our carry-on packs. There was a gentleman in front of us on a 4 wheeled scooter. He had to get off his scooter and push it up the gangway by himself. I could not get to him to assist him. I found this whole situation very strange for RC from a guest services standpoint. We found the normal gangway in place including multiple switchbacks upon our return to the terminal after a great 10 night cruise. We had no problem leaving the ship since the proper gangway was in place. Note: We found the hot tubs in the Solarium on Vision to be very small. The capacity was 4-5 persons max. We had previously sailed on other Vision class ships and we did not remember the hot tubs being so small. We still had a great cruise and met some wonderful fellow cruisers. The whole crew was so happy to have all of us back on board. They all did an excellent job taking care of us. Smooth Sailing Everyone

If you dock at 8 am, you should be cleared to disembark about 8:30. I suggest a good breakfast first and be ready to head for the beach approx 8:30. Our 1st visit, we were the only ship at Labadee that day so there was no problem with getting a good selection of chairs at the beach. There were lots of chairs there. There were guys at the beach to help you select a chair and wipe it off for you. I suspect they may be working for a tip. They were very friendly and helpful. Ask if lunch will be served at Columbus Cove [CC] that day. If not, you will need to take the tram back to the main town plaza/food area. The bar at CC was open on our visit, just not the lunch service. Take sunscreen, ship pool towels,sun glasses and a hat. We bought a small duffle bag at Walmart <$10 to put our beach stuff and towels in, very handy. Enjoy your day.

Funny you should mention the boat. I went to the Shore Excursions desk the night before our visit to Labadee. My purpose was to ask about the boat to Columbus Cove. The RC agent gave me a deer-in-the-headlights look. He had no idea what I was talking about. I came away with no information at all. That's why we went to Labadee with very little information, ended up on the wrong tram and walked to Columbus Cove. It's not that we didn't ask for information. We did see the boat docked all day at Columbus Cove. We return to Labadee in a week. At least we won't be rookies this time. Smooth Sailing folks.

Once we got to Columbus Cove, the RC employees were very friendly and helpful. They told us that lunch would not be served at C. Cove that day so we should take the short tram to the main food area for lunch. Also, no charge for chairs and loungers at Columbus Cove.

We went to Labadee for the 1st time last week. My wife is awaiting knee surgery so we wanted to take the tram directly to Columbus Cove. We asked the tram driver if his tram would take us there. Affirmative response. He dropped us off at Town Village, pointed us toward the entrance to the artist village shopping area and told us to walk down the road to Columbus Cove. We thought that was as close as we get, so we started the difficult walk down the hilly sandy road. In the shopping area we were continually yelled at by the vendors. Some vendors were fighting among themselves on the side of the road. A female vendor got in front of us telling us repeatedly that we had to go to her shop. She blocked our path numerous times. I tried to explain to her that my wife was having trouble walking and we needed to get to Columbus Cove so she could get to a beach chair. The vendor still insisted that we had to go to her shop. I had no choice but to tell her firmly that we were not going to her shop and to get out of our way. I know the vendors are trying to make a living with the return of cruisers to Labadee but blocking our path was too much. We found out later that there was a "short" tram with only 1 car that does go directly to Columbus Cove. There is also the tram that we rode on that has a longer car, or multiple cars attached that does not go to Columbus Cove. A simple mistake, or lack of accurate information. Our day at Columbus Cove was very enjoyable, the clear water was beautiful. We return to Labadee in a few weeks with knowledge to take the "short" tram. There was only 1 ship in port on our visit so lunch was only served at the main food service area in Town Plaza. Take the "short" tram.

Our first time to have any drink pkg will be in early April '22 on Mariner. We will have the Refreshment Pkg [non-alcohol]. We are looking for suggestions for good non-alcoholic drinks to try onboard ship and at Perfect Day. Our first time at PD also. Thanks for the suggestions

Our first round of tests for Jan '22 cruise was not easy. Our Emed proctor had a strong accent and spoke so fast that we only caught about every third word of the instructions. Then came the camera issues. Emed, or the Navica app, controlled the camera. We had no control over it. They asked to see items during the test but they turned on the opposite camera. At one point they wanted to see the test flat on the table. They turned on the camera facing the ceiling. We flipped the phone over but then we had no idea what the camera was, or wasn't, showing them because we could no longer see the screen. For our next round of tests we are going to try using the laptop to see if we can eliminate the camera flipping fiasco. Has anyone else had this problem and then had success with the laptop method? Advice would be appreciated. We can't afford to screw up any of these tests. Our remaining 2 cruises will complete our Jan-April cruise season of 5 cruises and take us from Gold to Diamond due to the 2x Points Program. Sail On!

Sailing on Mariner in 1 wk. Wondering if masks are available from crew or Guest Services if a replacement is needed, lost or forgotten.

We were scheduled for Labadee in Jan '22. We received an email from RC that we would be going to Perfect Day instead. That's OK, we have been trying to get to PD. We then received a 2nd email that we will be going to Cozumel instead. That's OK too, we love Paradise Beach in Cozumel. After no cruising for so long, we'd be fine with cruising in circles.

We have been on 2 RC cruises in recent years. Enchantment and Rhapsody. Each cruise we found the self serve ice cream machines shut down except for day-time hours and even then it was hit or miss. It seems reasonable to expect the machines to be functional most, if not all, hours of the day and night. I realize they must be cleaned periodically but to be shut down every evening and all night seems like a disservice to the paying customer. Am I missing some greater explanation here?