 Posts

50

Joined

Last visited
Recent Profile Visitors
The recent visitors block is disabled and is not being shown to other users.
Flowrider's Achievements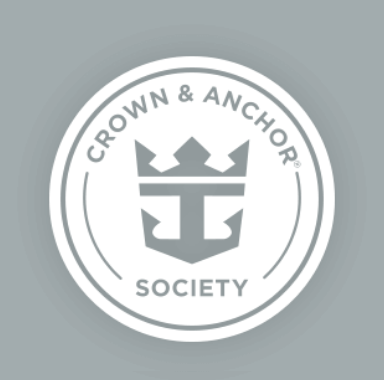 Platinum (3/7)
36
Reputation
sokrplare_10 reacted to a post in a topic: Oasis of the Seas - February 13, 2022 (Not the STEELERS CRUISE)

WesKinetic reacted to a post in a topic: Question about vaccine cards for my two kids under 11 who are vaccinated

Someone certainly needs to click the button. I'm ready to reserve my excursions!

Someone posted an article that I read in December. It had been finished and they celebrated the process. Odyssey of the seas went there in December too…

I'm with you! We booked 4 specific stops that we don't usually get to go on. We were excited for DR and San Juan. They should add back DR since the original email I got said they removed it because the pier construction wouldn't be done… and the pier is clearly ready and ships are stopping there. Shouldn't they refund the port fees/taxes the the 4th port?

It'a super misleading to report it like that. Statistics professionals cringe with how pathetic that looks.

Wow, that's interesting. Starting to ramp up for the future!

I'm curious if the CDC is allowing ships to do the 5 day quarantine they recently announced. Or is it the previous 10 day schedule?

If one backs out, then the other will have to pay more. Probably easier to just work it out amongst yourselves and remove one person.

That and they want you to make your final payment first!

Wouldn't know about the suites. We typically book interior rooms or oceanview to save money. Sorry I totally missed the title about suites! We're a family of 6 and we take advantage of kids sail free promotion. What we've noticed is that if we start with the rate during the kids sale free promotion we usually pay more vs if we book when it's expensive(and not on sale) and reprice it. Overall rates seem to be better that second route. The kids sale free promotion applies after the first 2 persons are full priced. When we had 4 kids under 12 y/o we would book the ultra spacious oceanview room or ultraspacious interior rooms(6 passenger rooms). Mom and dad were full price and then the 4 kids were free. Now that 2 kids are older we book two connecting rooms and try and get one kid free in one room and one free in the second room.

We always book refundable rates on a few different dates. Whichever one or sometimes two end up repricing the lowest are the winners. We also commonly convert a refundable rate to non-refundable prior to final payment.

Last week on the Navigator we weren't getting the paper cruise compass because the "printer broke." You could get one from guest services upon request, but nothing in the stateroom. Is there a chance they are phasing it out for the app? Not a fan of carrying my phone around the ship, much rather check the compass at night.

Really hoping that we can get back to Jamaica and Falmouth again. It's great to be cruising again, but I'm with you. Cozumel, Costs Maya, and Roatan need a little diversity.