 Posts

64

Joined

Last visited
Flowrider's Achievements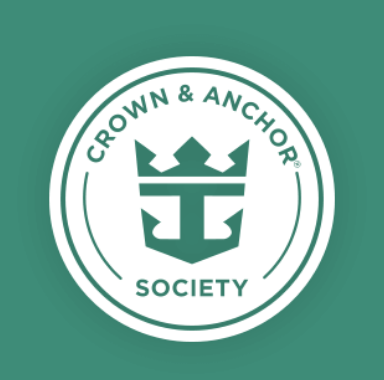 Emerald (4/7)
50
Reputation
We last cruised in February, literally the week before they stopped enforcing masks…. We'll be cruising later in October and November. I haven't kept up on the latest. I assume we're still taking Covid tests pre cruise and needing vaccines, but what else isn't back to normal yet? 1-Is check in 30 days out? 2-Is check in still assigned times that you choose online? Or are we able to board by status yet? 3-anything else? Thanks peeps!

Not really a scam when you see in the shop that they have a price match guarantee. I believe it's 30 days from your sailing that you can claim it.

I'm with you, I'm not gutsy enough to try it…. Curious if anyone has done it!

Cruising on Sunday, which means we're supposed to test on Friday. We've got the emed kits to test at home. I was grabbing our passports and checking things when out falls our previous emed tests from our last trip. I looked it over and just realized something. We took the tests a little after midnight in our time zone. The reports came back in UTC…. With that in mind, UTC time is Friday right now. Couldn't someone technically take the test right now and it will show up as Friday in UTC???

Heading to Labadee for the second time. First time we went we just did the beach and water slide with the kids. What some highlights and good things to do while there??? What do you love or hate about it?

You could probably guess why we are by the nickname I use. We love the Flowrider! All the fun activities… ifly, laser tag, bumper cars, I forget what the trampoline ball thing is called with the 3D goggles. Really enjoy Coco Cay! The Broadway shows are a lot of fun. Prior to the pandemic I feel like the shows were a lot better. The crew is a lot of fun to interact with… especially at the flow rider. We've had a lot of amazing people there that have been so kind to our family.

Loved reading through this! So funny. We were just in this position until the last cruise. Now we can't wait to cruise again as Diamond people. I wish they had the old loading system where you loaded first by tier status. Would be fun!

Don't forget the zip line, rock wall, Flowriders, and the sports court always has competitions such as pickle ball / volleyball / free throws / soccer….

Thanks for all the information folks!

https://listindiario.com/economia/2022/01/11/704387/agenda-de-llegada-de-cruceros-continua-variacion/amp/ According to this news article they had 50 ships scheduled for stoping in Puerto Plata in January. Curious why with recent cancellations Royal has stated the pier won't be ready.

Oh man that's such a teaser!!! So close, that Odyssey cruise will be fun!

This construction delay seems bizarre bc the pier is finished. Ships have stopped there…

Our family of 6 finally hit Diamond status! We're looking forward to the perks, just curious how you redeem them? For example everyone should get a free photo… do you just show the sea pass and get it? Or internet? How do we each get our free day? 4 free drinks are on the sea pass?