Posts

38

Joined

Last visited
AHollyS's Achievements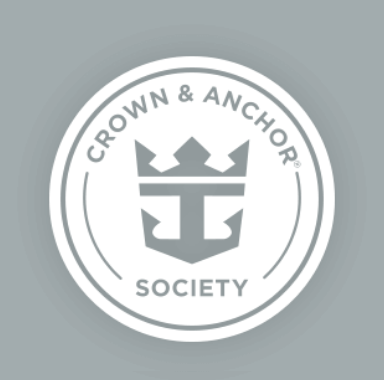 Platinum (3/7)
31
Reputation
I will be on Jewel over Christmas. Dec 23- 30

I joined the madness. I got my Royal Up e-mail yesterday. I'm 60 days out. I got my big right in. Now I wait, and wait, and wait.

Our itinerary just changed today. We are swapped to Nassau Bahamas. No excursion options offered at this point. I will have to research the geocaching options.

Today my itinerary changed. Previously scheduled for 12/25 Labadee, Now 12/25 Sea Day and previously scheduled 12/24 Sea Day is now 12/24 Nassau, Bahamas. Any one else get the update?

I think it is a world cruise.

Thank you! These are just the posts I was hoping to see. This cut my excursion costs in half. I'm going to get the all day pass for both adults, and we will each take a kid with us (6 and 8 yrs). I love this message board. The experiences you share are so valuable.

I'm looking at the Labadee excursions. I see two options for the Dragon's Tail Coaster. There is a single ride ticket for Dragon's Tail Coaster: Single Ride $18.99 and Dragon's Tail Coaster - All Day Access $25.99. When I look at the description and important notes section I see this: "Purchase a ticket and take a person along in your cart for free! Consider physical fitness and medical history when selecting tour. " "Children between the ages of 5 and 11 may ride with their parent/guardian. " So am I reading this right, If I have a ticket I can have my kid ride with me free?

I'm trying to judge if I want to go specialty for Christmas Dinner. I can see the Chops Menu, and Giovanni's Table menu, but not the MDR. Any references? Advise?

I re-booked The Key for my group. Saved about $50. I got the unlimited photo package at 40% off. I did see that it was listed at 70% off on the PDF for some sailings. I'm hoping for another drop on Black Friday. Thanks for the heads up.

Lucky for me that is what I want to have done!

Another drop. Jewel of the Seas Dec 2021 Total cost 3765.92 (with grats, tax, and ports) divided by 4 = 941.48 per person. Sept 27 $354 - first drop = 3411.92 div by 4 = 852.98pp (with grats, tax, and ports) Oct 5 $297 - second drop =3114.92 div by 4 = 778.73pp (with grats, tax, and ports) Oct 9 56.64 - Third drop =3106.58 div by 4 = 776.65 pp (with grats, tax, and ports)

Do you have a ball park for this service? It might be worth it to pack half of some things.