Posts

117

Joined

Last visited
AHollyS's Achievements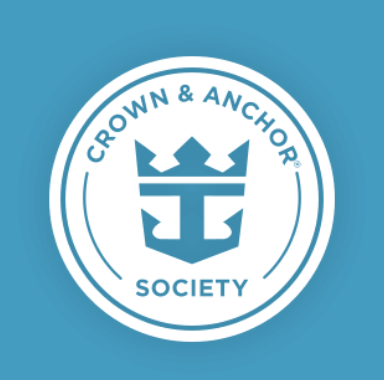 Diamond (5/7)
112
Reputation
This is my experience. I am reminded how important is is to fill the survey out, but not to give a specific rating. Nor have I been asked to include a name on the survey, but I have has staff say my name is XXXXX and hold up there name tag.

Welcome aboard! I have only ever cruised on Jewel with RC. How funny that all my Jewel cabins have been on deck 10 also!

AHollyS reacted to a post in a topic: New NextCruise-Like Promotion that Works from Home - For Recent Cruisers Only

Your desiring a LOT from the RC IT staff to have a change that fast!

On our last cruise, we did - Hubs sport coat, dress shirt dark pant, no tie. Kids- Super fancy (for us) sequin, long tulle/tutu red Christmas dresses, me - Navy Ralph Lauren cocktail dress with flats. It is my "Formal" Girl Scout uniform for awards ceremonies, and foo foo fundraiser events.

My cruise had a port change from Falmouth to Ocho Rios, and I got nothing for that port, and update came Jun 16.

The good news is, I totally made my purchases. I got the internet, Coco Cay, and some dining. I hope to be done. The kids are on fire for the slides, so I think this round is a water park visit. I did also get a snorkel mask that I will be taking with us. I'm hoping to get them in to it, because it would be a cheap option.

I'm gonna be on my cruise on black Friday. When do you think is the next best sale will be? On our last cruise we parked at coco cay to drop off staff to Symphony when it was a hospital ship. The lights of CoCo Cay at night set the rest of my family on fire to visit it.

Oooo, the family LOVES the novelty of room service! Thanks!

My numbers are including my prepaid gratuities. It is my preference to pre-pay them. So that cost is rolled in.

Update- I got the suite!!! It was only about 500 is more to get the upgrade. I cancelled the Key which covered the difference + 100 back. I will have to buy the internet for 4 currently priced at 263.88. So I for me I upgraded for 163.88.

This is a diabolical plan by ... Austin Powers?

For me I love the safety that it offers. I grew up in the cornfield. Everyone knew everyone's business. Greatest country in the world (NOTE: This is not a political statement, it is a gratitude statement.) We don't worry about the food, the water, etc. When you travel you have to be mindful of how different other places are. I can not tell you how many times I was told not to drink the water in Mexico as a child - who never went to Mexico. A cruise offers lots of cool "make it easy" features. 1) You can always eat/drink on the boat! 2) visit like three countries on one trip. The travel between ports is very enjoyable! 3) unpack once, still visit three countries. For me is was a great way to introduce international travel to a lightweight. Now, I have been to Europe three times, two with a tour, once independent! Day bus trips to Canada, Three cruses later I have plenty of confidence in traveling. Cruising opened that door for me. At this point in my life all my vacations are Geocaching vacations. I'm trying to make finds in all the countries!

My major malfunction that requires more space is tripping over the sofa bed in the night on the way to the bathroom. It was the WORST last trip. All adults really had a problem with it. Especially when the kids slid down to the edge and flopped out an arm or leg in to the ultra narrow isle way.

I think the value of the Key is not super great. This is how we parse it for our family. We all need the internet. It affords some much needed kid quite time after long tiring days. If you subtract the per day internet 29.99 - Key single person per day 24.99 - Internet single person per day $5.00 = the cost of the Chops lunch ( $5 x6 days = 30 Chops lunch 25 ish) Possible $5 unaccounted for. I will call this the cost of the "short" line. This is how I break it down for us. I acknowledge not everyone else breaks down like this - YMMV. I follow a similar decision tree/math path with the JR vs Full Suite.

That was exactly what I needed to know! Thank you! To you and to the collective. Thank you for the shared knowledge, you really make cruising better!