 Posts

190

Joined

Last visited
Recent Profile Visitors
The recent visitors block is disabled and is not being shown to other users.
jack168's Achievements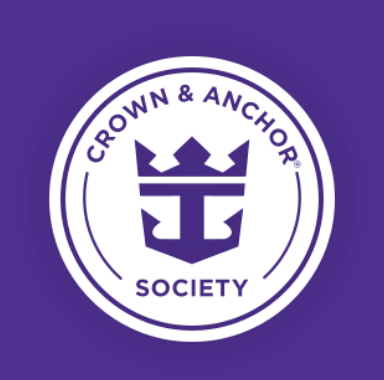 Diamond Plus (6/7)
154
Reputation
Central park can already be seen from the promenade meaning the pearl probably won't move up/down. Looks to be just a glorified set of stairs.

It appears that splashaway bay is located there...

That would be more forward than midship since it's near the forward elevators.

Unfortunately not. However, there is a 24 hour pass and many restaurants/bars at ports have free wifi. You can consider getting the 24 hour pass for sea days and search for free wifi during port days.

If adding the giant name to Wonder was so easy to do (without the need for drydock), shouldn't all the ships be getting the new name? I suspect the reason is the paint requires some time to dry.

The older ships have flat walls on both sides while newer ships like quantum/oasis have a zig-zag wall on one side that is shared between every 2 rooms. The bed is always located where the wall pushes outwards (which means the bed/sofa alternates between rooms). Maybe older ships don't follow this pattern because they don't have that wall?

cruisedeckplans.com!!! Use it to find a picture/video of a room close to yours and do the alternating thing. (Or if you're lucky somebody uploaded a picture of your exact room)

No pre-booking shows on the cruise planner since the restart. You can only book shows once you are onboard/connected to ship's wifi and using the app.

Deck 5 on the day you embark from the terminal Deck 3 when you get on/off at ports

Looks like the aqua show on Wonder is ready and no longer an "aqua showcase" https://www.instagram.com/p/Cd7i7uEKg7z/

I've also heard of getting access to the helipad on Oasis class ships if you do the all access tour, but it's not guaranteed.

Here's a blog post: https://www.royalcaribbeanblog.com/2021/11/30/i-tried-the-taste-of-royal-lunch-experience Not sure about the location on Allure though.

Something cool is Britt Lenting (3rd in the photos) sung the French National Anthem during the delivery of the ship. https://www.instagram.com/p/CaNZOkSJm-5/ (Also proof that those singers are actually that talented and there's no lip syncing)

If you plan to get a drink package, get it now. You can cancel packages up to 48 hours before your cruise to get a refund. If the price drops, simply cancel it and repurchase.

Don't forget the highlighter so you can highlight activities on the paper cruise compass.