Posts

492

Joined

Last visited
mattymay's Achievements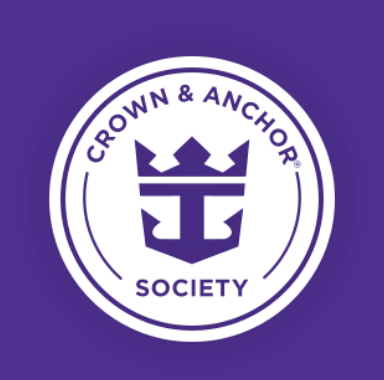 Diamond Plus (6/7)
510
Reputation
There are some pieces of it laying around in the shipyard. But using the world emoji would seem to indicate it's a destination or itinerary perhaps!

I'll place my bet on Icon of the Seas.

International travel passports available tomorrow. Happy travelling!!

BREAKING NEWS: Bring the SHIPS!!! I hope Royal Caribbean didn't call it quits too early!

@twangsterI think Ovation was going to visit there on the recently cancelled Aus only 21/22 season.

My sister got attacked by a Kangaroo on Kangaroo island when we were young. It stole her sandwich!

Only one itinerary leaving from Auckland. Unfortunately not followed by South Pacific, but Great Barrier Reef.

22/23 season will go ahead, we're approaching 90% vaccination in several states now. If we weren't so slow at the start some of this 21/22 season may have been salvageable. It's a bit weird here at the moment, the states control their own borders so it's entirely possible there will be a scenario here where some of us can travel overseas but not to other states within Australia. I'd stay away from here until the 23/24 season, but judging by your upcoming cruises you are busy until then anyways!

Hopefully AZ approval is not too far away. As I work in Healthcare I got mine early so have the same problem with Astra Zeneca, the rest of the family is Pfizer. Not travelling until June so I'll be over a year since second vaccination by then, planning on switching to Pfizer/Moderna sometime before that if possible now that it is readily available.

No, vaccinated NSW residents can leave next month and return home to 7 days home quarantine. Qantas are flying to Los Angeles and London 3 times a week from Nov 14th. Victorian residents will be allowed not long after once we've also reached 80% double vaxxed. @CruisingOzis heading to the US in Jan I believe.

The problem is that while Australian's can travel overseas and return from next month, we are still not allowing any foreigners in. There is currently no timeline for when this will be allowed. I assume only once this has been announced will they let the ships and foreign crew in.

Yep, thought that would be the case! By the time Royal returns in October hopefully the local year round lines (P & O) have sorted out the mess and taken the heat from the media.

Thanks All. Yes, from Melbourne, but no for Sydney sailing This is for an Alaska sailing out of Seattle. Trying to time the flight MEL-LAX-SEA. We're short on time so trying to save days where we can, but I think we'll just fly in the day before to be safe.

Will book as soon as I hear word form the Government that cruising is happening. Anything before then is speculation.

Anyone know what the latest boarding time would be for a cruise that departs at 4pm?