 Posts

218

Joined

Last visited
Recent Profile Visitors
The recent visitors block is disabled and is not being shown to other users.
Jamesszy94's Achievements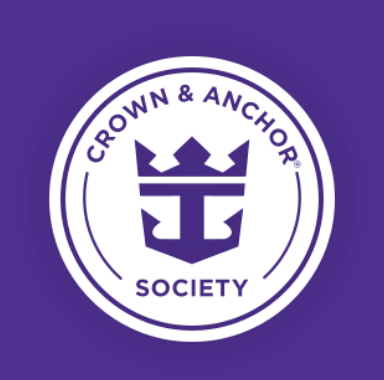 Diamond Plus (6/7)
278
Reputation
My family and I are going on Disney in January, 3 nights on the Disney Wonder (a 24 year old ship) and we still almost had to pay upwards of $10,000. But it's Disney so I'm not surprised. On my recent cruise I was speaking with the NextCruise person and was discussing cruising in Australia and how for the past 2-3 years, Royal has offered the same itineraries without changing anything and she said yeah it's unfortunate and she hopes that Royal changes up their itinerary for the 2024-2025 season. It's a combination of: New Zealand South Pacific cruises 3 days cruises to nowhere Transpacific or repositioning cruises Cruises around Australian cities If Royal want to increase their prices - fine, but personally I think they should also consider other destinations/ports around the world to justify the price increase. Just my two cents . I see so many cruise specials or last minute deals for Quantum sailing out of Brisbane and I click on them and half the rooms are unsold.... (okay, maybe not half, that's an over exaggeration, but it's still a lot unsold)

I mean it's completely understandable things have changed, especially considering the world is very much still going through a pandemic (as much as we hate to admit), things won't go back to "normal" for at least 5-10 years and even then, who knows if we'll ever go back to what it was like pre-pandemic. I don't cruise nearly as much as other people here, but from my experience, I didn't really notice a decline in quality in anything, the staff were all still very nice, lovely and polite, and the food was all very good (except on one night). Everyone has different experiences though, my dad absolutely loved the cruise (it was his first time on a RCI ship)

I honestly like that Allure is the only one without all the fancy slides and all the post-Amplification stuff, it's what makes her unique and stand out from the other Oasis class ships!

I know it's supposed to be a joke, but Enchantment isn't even that small, if I remember correctly, she's the largest of the Vision class ships. Icon is only about 65 metres longer than her... okay, sure, she's 3x larger in terms of gross tones, but Enchantment was built 26 years ago....

Jamesszy94 reacted to a post in a topic: StarLink Internet now being throttled down to nearly unusable speeds

She was supposed to receive amplification in 2020 (but we all know what happened that year ) Royal have since postposed her amplification indefinitely, but she was supposed to receive: Ultimate Abyss dry slides The Perfect Storm waterslides Revamped Adventure Ocean and teens spaces Expanded Splashaway Bay Lime & Coconut Bar Laser Tag: Clash in the Crystal City The Royal Escape Room – Apollo 18: Lunar Landing Giovanni's Italian Kitchen & Wine Bar restaurant Portside BBQ restaurant El Loco Fresh restaurant The Sugar Beach candy store Bionic Bar Spotlight Karaoke Music Hall Personally, if Royal ever decided to send an Oasis class ship down to Australia, I'd want it to be Allure, she's the only one left that doesn't have all the fancy waterslides etc! And she looks way nicer than her sisters... Wonder looks way too cluttered on her top deck... that's just me though, beauty is subjective...

Hmm that makes sense! Thanks. I'll keep an eye out!

So I know that on some cruises there's certain ports you can get on/off the ship (like you can do a certain leg of the world cruise on Serenade later this year) Back in 2017 during our 14 day to Singapore, we could either do the Sydney --> Singapore (14 days) or we could do the Brisbane -> Singapore leg (which would end up being 12 days instead of 14). I mean, clearly, these are for longer sailings, but is there a way to book a certain leg of a cruise?

On my recent cruise on Ovation, we booked a GTY Interior where we let Royal pick the location. It ended up being a Connecting Interior, but it wasn't too bad because the family next door were an older couple so they weren't really that loud/noisy. We were near the aft of the ship, but that was fine cause I don't mind walking, it helps me keep active during the day. Some people prefer knowing the location of their cabin beforehand though I guess.

Only 13 Pinnacles on board?!

Lovetocruise2002 reacted to a post in a topic: Finding Harmony on Harmony??? HM 3/11/2023 – 3/18/2023

Hope you have a great time on Brilliance! She's repositioning down here to Australia for the Summer 2023-2024 season in November, so will definitely be keeping an eye out on this blog, going to be interesting to see how she compares to her Oasis and Quantum (and Icon) sisters.

I WONDER where you're headed next . It was good reading the blog! Thanks for taking us along with you

Lovetocruise2002 reacted to a post in a topic: Finding Harmony on Harmony??? HM 3/11/2023 – 3/18/2023

The dreaded "t" (tomorrow) word! Time really does go by so quick!! It was great reading your blog on Harmony... hope to read another blog from you soon...

(I'm guessing Marla is the one in pink ) Glad you and your family are having a good time!! Hope to go cruising with my family (by family, I mean, brother, SIL, niece, nephew, mum and dad) one day.... maybe next year for my parents wedding anniversary.... I guess I better start looking at deals! Just gotta decide which ship... I'm so jealous! All that food looks so good!! On my recent cruise - I held back on how much I ate... especially deserts...I'm on a bit of a health kick atm (Not me ordering like 5 donuts each morning for breakfast) I keep saying I want to experience an Oasis class ship... but after seeing seeing all the people at the 70s Disco Inferno Party.... Needless to say... I don't like crowds

Yes, I hope so too, one day, they'd have to either remove all the plants from the promenade or use fake ones, Australia's biosecurity laws are pretty strict, so not sure how they'd do it... Maybe for my parents 40th wedding anniversary next year... All of that food looks so good!! So jealous.... I wish I was back on a cruise ship right now

Wow!! Harmony looks HUGE. She's such a beautiful ship!