 Posts

323

Joined

Last visited
KWofPerth's Achievements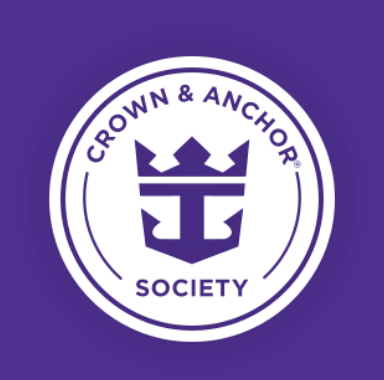 Diamond Plus (6/7)
390
Reputation
This was in late November. Maybe Omicron has changed the rules back? https://cruisepassenger.com.au/news/exclusive-singapore-welcomes-australians-to-cruise-aboard-its-ships/

Wasn't this due to change?? Australia is one of the VTL (Vaccinated Travel Lane) countries for Singapore entry and I read an article recently that they were opening up cruising too. Will see if I can find the article.

Government extends ban on cruise ships for another two months - Cruise Passenger

KWofPerth reacted to a post in a topic: FDA approves Pfizer's vaccine for ages 5 to 11. Will Royal makes changes?

I can confirm that cruising out of Singapore is a terrific experience. Travelling from Perth, it's just as easy for me to get to as Sydney. Be sure to spend a few nights pre or post-cruise in Singapore, there's plenty to check out.

I saw some very attractive deals from Carnival for their 2023/24 season. Then I Youtubed their ships (Splendour and Spirit). Vomit!

KWofPerth reacted to a post in a topic: FDA Expands Booster Shot Eligibility to People 18 and Older - Implications for Cruise Industry

Bear in mind though, that this has required barring the unvaccinated from certain areas of the ship and only allowing RC sponsored excursions while in port. That's not sustainable in the long term.

Does MEI service the Australian market?

That was quite the journey through double-negative speak!

I'm the opposite. Never tried anything but an interior cabin (wait, does an interior with virtual balcony count?). It will be nice to try a balcony, someday.

If literally everyone onboard is vaccinated AND tests negative prior to boarding, can the masks rule not be relaxed?

I'm coming at it from the POV that Royal is a family brand. With up to 2/3 of families not ready to vaccinate their kids yet, it might cause problems if they mandate it. Don't get me wrong, I'd be fine if they did. I'm just musing on how it might affect their business. Time will tell, but an intriguing phase coming up I think.

You are correct about this. A couple of surveys show a roughly even split between three outlooks - 1/3 of parents will vaccinate their kids immediately, 1/3 will 'wait and see', and the final 1/3 are entirely opposed. Good luck with this one, Royal! My guess is it will remain optional with restrictions to remain in place for unvaxxed kids. (Unless the CDC comes over the top and mandates it somehow).

Thought bubble: Carnival operates in Australia year round (I think?). With not all of Royal's ships in operation as yet, could they similarly run a winter season in 2022, just to get some revenue?? I haven't thought through any of the logistics. As I say, it's a thought bubble.

That's hilarious! Similar happened infront of me on Quantum, at the pool area on the first day. A guy had a cocktail in each hand and slipped on the deck, causing his shorts to fall down around his ankles, giving everyone quite the eyeful, LOL. He stayed on his feet but had a drink in each hand and couldn't quickly pull up his shorts. He stood there for a second or two just trying to figure out what to do, while everybody around laughed and clapped. Poor guy.