 Posts

61

Joined

Last visited
Tanner's Achievements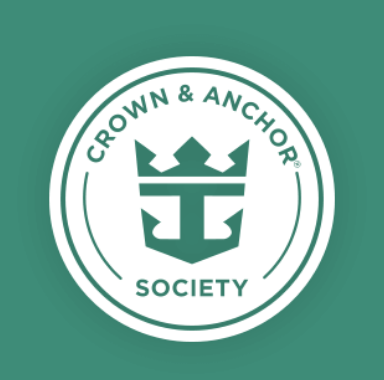 Emerald (4/7)
63
Reputation
I thought post cruise pier side testing was the only option since they are no longer doing it on the ship? They are still covering the cost for the next little bit.

one time bump on this thread. surely someone has tested pier side this past week??

Just starting this thread since the post cruise test are moving pier side (and will soon* be at your own expense). Luckily RC is cover the cost for another month or so. Hoping people will post their info/experiences here to shed some light on how this process rolls out. We sail Jan 15-23 on Odyssey. We are Canadians requiring a PCR test to head to the airport and fly home. This has been described as a test go but specifically I'd love any info on how long results take. Is it still Bio-reference? A different company? Anyone have any tests completed or info to share that would be helpful.

Tanner reacted to a post in a topic: xSAILEDx Odyssey of the Seas - Jan. 15, 2022 (Nassau, Aruba, Curacao)

Jbyers reacted to a post in a topic: xSAILEDx Odyssey of the Seas - Jan. 15, 2022 (Nassau, Aruba, Curacao)

My best guess is to cancel these ship's sailings to bolster the amount of crew available to cycle on to existing sailings that need crew replenishment........ .........or maybe that's too many moving parts, i'm not sure. Just a theory

S. Noble reacted to a post in a topic: xSAILEDx Odyssey of the Seas - Jan. 15, 2022 (Nassau, Aruba, Curacao)

On this sailing..........so far.........very worried about missed/cancelled flights, the testing and everything else but still planning on forging ahead. Been trying to closely watch if the islands are letting the ship dock. Also, will be watching the next sailing hoping not to see too many cases on board impacting operations.

Tanner reacted to a post in a topic: Wonder OTS ….. Deck 15 ….. area just says "specialty dining" … any clue what restaurant?????

Tanner reacted to a post in a topic: Wonder OTS ….. Deck 15 ….. area just says "specialty dining" … any clue what restaurant?????

Tanner reacted to a post in a topic: Anyone have Medical Travel Insurance Recommendation for a Canadian given Canada's Travel Advisories

Dal reacted to a post in a topic: International Travelers who test positive post cruise and can't board flight back home

We watched it a few times on our Nov 22 sailing. So far Aqua 80 on Oasis has been my favourite. Do some ships have two different Aqua Theatre shows? I don't mean multiple performances I mean two distinct productions.

My son and I wear pants (khakis, slacks) and a collared shirt usually untucked (including short sleeve, flowery /tropical shirts or basically anything with a collar) on regular nights. On "formal" or "dress your best" we wear anything from suits to dress pants with long sleeve dress shirts right up to three piece suits and ties. Not once I have ever really cared what anyone thought about what we were wearing....that's the great thing about cruising. I have to agree that I don't really care what others wear but with the said it just strikes a chord when you see somebody in shorts and tank top in such a classy looking venue.

I was listening to the Always Be Booked Podcast where it was stated by the host there is a rumour that Labadee has been completely over run by the local population taking refugee. I have not done any real checking to verify but thought I 'd throw it out there if anyone has reliable information on that claim. Most importantly I really don't want to start any conversation about that being right, wrong, or otherwise if it is true and not get involved in socioeconomic politics. I'm not trying to compare vacation destinations vs human suffering. I just think there is big difference objectively speaking in how soon Labadee returns depending on if they are avoiding the area due to instability or if they need to do a clean up, rebuild, etc to any intentional or unintentional damage as well.

We Enjoyed Samba, Chops, Izumi, 150, and Sabor in that order on our Nov 14th Sailing on Allure. Not saying they would always be ranked that way but perhaps just what we ordered combined with our mood. On a side note the Restaurant manager at Samba told us that Samba Grill was going to be expanded to other ships............ I was kind of under the impression that Samba was dying breed.......

We are taking our first holiday away from the kids and want to be able to video call. Is Surf package enough or would Surf and Stream be more appropriate? We have iPhones as do my parents. Does anyone recommend FaceTime over WhatsApp or Messenger. Any info would be sincerely appreciated!! Thanks!

We are looking at a summer cruise to Bermuda and there are multiple 5 and 6 night sailings. Yet on the 6 nighter day 5 is not accounted for as both sailings show arrival on day 3 and then leaving day 4. If day 5 is an extra sea day then nothing changes but if the 6 nighter is meant to stay 48 hours in Bermuda compared 24 (roughly) well that makes it more attractive. Any insight?

We sailed at the end of Aug on Indy from Galveston and are sailing again in Nov on Allure and Dec on Oasis. It was a bit of a process to book tests and coordinated how many days we had to get in and out of the country. The biggest problem was coordinating getting our PCR test to get back to Canada. At every turn everyone at Royal seemed to give a different answer about the availably of PCR test on board. This literally included right up until the moment we actually got our test on Board!!!!! We booked an extra night in Houston just in case but clearly we didn't need it! However to say that it was confusing for the staff to comprehend that both me and my wife and my kids needed the test is an understatement. They were very pleasant and accommodating but we had to explain it about 5 different times. If you have sailed with kids recently (or B2B) you'll understand the cards they leave in your room to book tests. The process on the app makes it impossible to schedule a PCR and they actually run those first thing in the morning so it was redundant to have our son booked for a late morning antigen test. They even left a message on my SeaPAss card to come to guest services. Even arriving on deck on day 7 required some explaining. In the end they left our negative tests letters for us and CBSA barely looked at them. Thank you so much Royal for providing the test and at no cost!!!!!! I simply wish it was more widely understood by the crew but they were fantastic. Now.......for how long will they offer his service??? @Marlena @KWong @Leahanne67

Still pretty tough to tell what will be taking place in the space where the second flow rider usually would be.