 Posts

49

Joined

Last visited
Tanner's Achievements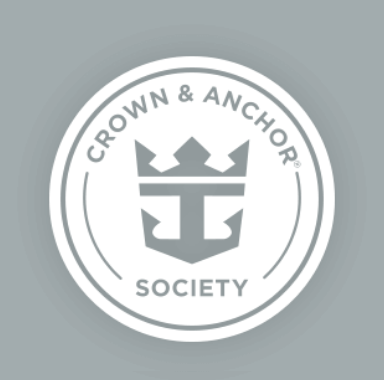 Platinum (3/7)
51
Reputation
Tanner reacted to a post in a topic: 4 Weeks on Symphony Review- Passenger Count, Royal Up, Crew, Safety Precautions

We sailed at the end of Aug on Indy from Galveston and are sailing again in Nov on Allure and Dec on Oasis. It was a bit of a process to book tests and coordinated how many days we had to get in and out of the country. The biggest problem was coordinating getting our PCR test to get back to Canada. At every turn everyone at Royal seemed to give a different answer about the availably of PCR test on board. This literally included right up until the moment we actually got our test on Board!!!!! We booked an extra night in Houston just in case but clearly we didn't need it! However to say that it was confusing for the staff to comprehend that both me and my wife and my kids needed the test is an understatement. They were very pleasant and accommodating but we had to explain it about 5 different times. If you have sailed with kids recently (or B2B) you'll understand the cards they leave in your room to book tests. The process on the app makes it impossible to schedule a PCR and they actually run those first thing in the morning so it was redundant to have our son booked for a late morning antigen test. They even left a message on my SeaPAss card to come to guest services. Even arriving on deck on day 7 required some explaining. In the end they left our negative tests letters for us and CBSA barely looked at them. Thank you so much Royal for providing the test and at no cost!!!!!! I simply wish it was more widely understood by the crew but they were fantastic. Now.......for how long will they offer his service??? @Marlena @KWong @Leahanne67

Tanner reacted to a post in a topic: Canada requiring vaccine for all air, train and cruise ship passengers

Still pretty tough to tell what will be taking place in the space where the second flow rider usually would be.

confirmed Canadians can get PCR test on board free of charge out of Galveston. @Marlena @KWong

Just got mine. Going to cross post now that is confirmed Canadians can get a PCR test on board! A little sad about some of the requirements since we will be with little ones but very happy over-all!!!!!

Does anyone have any experience bringing a clam shell beach tent with them? Link below for reference. I understand literally every island and every beach probably has different rules but with some beaches providing umbrellas either for free or for a fee to not having them at all I thought I'd ask if anyone has tried bringing one of these. Our kids could sure use the shade on a long beach day. Thanks! https://www.amazon.ca/Alvantor-Bluecoast-Umbrella-Portable-Windproof/dp/B01MA2ARNK/ref=asc_df_B01MA2ARNK/?tag=googleshopc0c-20&linkCode=df0&hvadid=459470686522&hvpos=&hvnetw=g&hvrand=8684603301318608408&hvpone=&hvptwo=&hvqmt=&hvdev=c&hvdvcmdl=&hvlocint=&hvlocphy=1002787&hvtargid=pla-349711040770&psc=1

I've spoken with RCL social media team and they advised they only offer an antigen test on board. Although I would certainly believe as I you have pointed out that they would have lab capabilities. For any other Canadians monitoring the thread I will update as soon as I hear back anything more official as antigen test will not cut it for us at present time. @Marlena @KWong

Canadian, full Vaxx, travelling to Galveston for the Aug 22-29 cruise. Need a PCR with 72 hours of returning to Canada. Everywhere I look for places to get tested in Galveston/Houston have turn around times of 24-72 hours which is to be expected. I'm trying to determine if RCCL will offer this test (even for a fee) while on the ship otherwise I'll need to stay state side for another three days after the cruise. Any insight would be appreciated. Thankfully I no longer need to quarantine when returning to Canada.

Wow, I was schedule for Liberty the week before you. Hoping it's the same case for me!

Unpleasantly surprised how far down the road those dates are.

Theories abound as to why Vision was cancelled but early consensus is it didn't sell well enough PLUS ships to return to US "soon" (whatever that means). However, for a ship like Grandeur it is sort of an "extra" ship (it was sold but that sister company went under). with Grandeur set to sail from Barbados will it meet the same fate as Vision from Bermuda??? Points to consider - they have actually extended the Barbados itinerary to Rhapsody - Grandeur is a ship with out a home anyway - some have to fly to a port anyway so they'll go anywhere (me). would love for you all to weigh in on your thoughts. Even after US sailings resume will these Barbados sailings stand a chance?

With all of the speculation about Icon and even the daily discussion between the newer bigger ships vs the older smaller ships I thought this would be an interesting discussion. Fain acknowledges Royal adheres to a ship design process of 1/3 tradition, 1/3 evolution (slight gradual changes) and 1/3 revolution (innovated new changes). But at what point does something that was once considered new, bold, mind-blowing, simply become a classic, something we expect? The Voyager class did in fact revolutionize cruises and yet some now consider it small while others argue its still a newer style of ship. The Sovereign class seems to have less debate. What do you now consider a classic (and something you expect) that was once revolutionary? How long does the process take? Is that Process speeding up every year? How much of a change must take place for evolution to be considered revolution? Lastly will this 1/3, 1/3, 1/3 formula suffice in the future? Will the demand for newer, bigger, bolder out pace this model? Personally I love it and love the tradition but inevitably what was once Revolution for me will be something classical that my young kids might not care for or appreciate. What do you think @Matt could some Royal folks weigh in for a podcast?

Here's an interesting if not morbid way of looking at it. Assuming all cruises resume eventually there is only one Coco Cay and four Oasis class ships. If Coco Cay got wiped out by a hurricane today it's gone forever or being rebuilt over a long period of time. Where as something much more unlikely an sinister would have to happen for your chance at an Oasis class ship to be wiped out. Cross off Coco Cay first! How can you tell I've been preparing for worst case news for over a year ; )

currently 3 in 2021 5 in 2022 2 in 2023 The sad thing is I haven't been on a cruise since 2010!!!! We decided in early 2019 we were going to cruise lots and have lost so many due to all of this.