 Posts

137

Joined

Last visited
Recent Profile Visitors
The recent visitors block is disabled and is not being shown to other users.
jeffmw's Achievements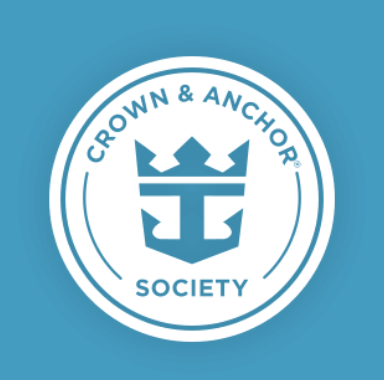 Diamond (5/7)
221
Reputation
Trying to get prices on Kids Sail Free cruises. I'm outside of the blackout dates, filling all the requirements necessary. In fact, the sailings I'm choosing explicitly say they're eligible for KSF. However, when I choose a stateroom it applies the 30% off per guest but not the KSF. I even went through and entered in everyone's information (birthdates, etc.) and it still doesn't make the kids free. Any idea how to get that to apply to the KSF?

Echoing this. I was also on Mariner in March and we needed reservations for the ice show but not for the main theater.

LOL. That makes a lot more sense. I had no idea.

I have some relatively strong thoughts on this: I realize others feel differently, but for the sake of your kids and your memories and the limited time you have with your kids being young: Don't just drop them off there every day and go about your day doing adult stuff. There are so many fun things to do with your kids on the boat. Depending on what your kid likes, they may enjoy the shows; it may be fun playing sports or rock climbing with them; bingo is fun with kids; just exploring the ship. So many great memories I have with my kids just doing stuff on the ship. I think it's a huge missed opportunity for the parents who treat AO like daycare. That said, your kid may enjoy it and want to go, which provides fun for them and gives you a chance to get some 'me' time. So, I'd recommend dropping your kids off one of the first evenings (maybe not the first, as that tends to be a lot of boring orientation the kids don't need), leave them there for a couple hours, come back and see how they're doing. If your kids are outgoing, they'll likely make friends and enjoy it. Based on how they do the first time they go, they may want to go back or they may hate it and never want to go back. Either way, as far as I'm concerned, I think it's best to do what the kid wants. Don't force them to go if they don't like it. It's not for every kid. But if they enjoy it, let them have fun and enjoy some solo time.

It's shocking how much the cabanas go for, especially because there are plenty of them. Those prices are per person. The water park is pricey too, considering how busy it gets and how lines usually build up. We didn't do it our last cruise because Coco wasn't part of the initial itinerary and when it was added we didn't feel like throwing another $500 at our trip. So we just did the free portions of the island and there's still plenty to do. It's hard for kids to look up at those slides and not be able to go on them, but my kids were not short on fun just with the beach, pool, etc.

Allure is definitely high, if not top, on the list. It was just entering dry dock for 'amping' when COVID hit (literally I believe it was headed into dry dock and the shipyard denied them entering b/c COVID had just hit cruise ships.) It's an Oasis-class boat (huge for families, etc.) and as of now it doesn't have water slides or the Abyss, Playmakers, and a few other popular attractions.

dr martini reacted to a post in a topic: A Few Cruise Reactions (Food, Playmakers, Entertainment, etc.)

I want to be clear on this, though. I did not feel that the staff overall was an issue. Overall, I felt like the staff was relatively plentiful. I can think of several examples (guest services, Coco Cay bars and food stands, rock climbing wall, Adventure Ocean, bingo, just off the top of my head) where I was honestly surprised to see so many workers there. And I felt the staff was honestly very friendly and enthusiastic. At no point did I get the impression people were unhappy or unhelpful or rude. My primary complaint was about the food. .But if I did have one complaint about staffing it's that specifically in the MDR, both our waiter and our server's assistant were less interactive and attentive and, frankly, didn't speak great English.

dr martini reacted to a post in a topic: A Few Cruise Reactions (Food, Playmakers, Entertainment, etc.)

luiiismdo reacted to a post in a topic: A Few Cruise Reactions (Food, Playmakers, Entertainment, etc.)

This also is sorely missing. All of that is virtually gone. Many of the waiters barely speak English (I don't fault them for hiring these people, but in this particular role servers should be able to serve their clientele effectively,) so it's very difficult to develop that relationship, both as it pertains to the rapport and the service-level (getting knowing what you want, etc.) Drinks take forever sometimes, particularly when you order hard liquor. Wine comes relatively quickly but whenever I've ordered a bourbon the past couple cruises at the MDR it takes forever, not to mention the server has no concept of the selection, no list, etc.

I imagine it's on par with other cruise lines of similar cost. However, I would say the food in the main dining room(s) is far better on Disney Cruises.

dr martini reacted to a post in a topic: A Few Cruise Reactions (Food, Playmakers, Entertainment, etc.)

But it's some weird international version of ESPN. For example, the NCAA basketball games were on TBS (not an ESPN network), so it was the TBS broadcast (the TBS logo was in the corner) but it was technically ESPN and had the ESPN ticker at the bottom. And it would switch back and forth between the two basketball games, and it showed a lot of cricket when there wasn't a major event on. So it wasn't the regular US ESPN you'd get on your cable service.

I didn't eat there. Food looked pretty good, though. The wings looked tasty. The other issue is it's not big enough inside. There are so few tables and very little standing room so everyone ends up standing in the Promenade to watch. It never got too congested there, but it's not just kind of awkward.

Just got off Mariner over the weekend and wanted to provide a few takeaways I felt stood out. First, the positive: I hadn't been on the Mariner. For a 20-year-old ship, Royal has done a very good job keeping the public areas of the ship up-to-date, clean, nice-looking. It's still a great ship with a totally modern feel. Entertainment seems to continually improve whenever I cruise. I'm not much of an ice skating fan, but felt the ice show was really well done and enjoyable. The staff continues to be so helpful and friendly almost across the board. Somehow they really find a way to keep the staff upbeat and positive despite the tireless work schedules and repetitiveness of the job. This makes a huge difference in the overall experience of cruising Royal. A few negative notes: The staterooms need a refresh. Both of our rooms smelled a little musty and were showing age. Also, having only two electric plugs in the entire stateroom in 2022 is just ridiculous at this point. Also, felt like public restrooms need to be updated. I feel like the food gets worse every time I cruise, and I think Royal needs to take a real look at the MDR experience overall. The selection in the MDR was repetitive and very uninteresting. I'd describe the food as average-at-best. Meanwhile, the Windjammer really lacks healthy options, particularly for breakfast. Honestly, the best food we had during the cruise was from the Promenade Cafe. It's the one aspect of Royal cruising overall that I feel has dropped in quality noticeably over the past 10+ years. I always enjoyed the experience of dinner in the MDR and the experience of dining overall on cruises. I hate that it's becoming less of something to look forward to. Playmakers - There were all these fans of particular teams at Playmakers to watch NCAA tournament games but the weird version of ESPN they carry would bounce back and forth between the two games. I felt so bad for the people who went there to root for a team they really care about! And we're not talking about regular season baseball games or something. These are huge, mainstream, national sporting events. Their lack of access to live sports is just ancient at this point. But the real question is... why is Royal putting these sports bars onto every ship if they can't support it with the live programming sports fans are going to expect?? Why drive additional attention and devote more space to an area of weakness? It'd be like adding fancy Internet Cafes to every boat and only having dial-up modems at each computer terminal. All this said, we still really enjoyed ourselves and don't love cruising any less!

There's a person who maintains a fairly rudimentary website with a list of cruise incidents, including people overboard. Oddly, it seems to happen more on Carnival ships on average than RCI. In fact, according to this website, of the 5 ships to have at least 5 people go overboard since 2000, 4 are Carnival ships (none are Royal ships.) http://www.cruisejunkie.com/events.html http://www.cruisejunkie.com/Overboard.html

Really? It used to be like a third-world country there but the new terminals are really really nice. But I agree. As someone who has flown in and out of all 3 NY airports many times, Newark is a definite yes. LGA I wouldn't count on something that early.

I'm assuming once things are more financially stable they are going to reschedule Allure's dry dock, so that could be part of it. It's now the only Oasis ship without water slides and several other things that were supposed to be added during its dry dock in 2020.