Posts

1,488

Joined

Last visited

Days Won

2
Profile Information
Location
Interests

RCG, Sporting KC MLS soccer, STL Blues hockey, trivia nights, dachshunds, hiking and fly fishing in the Ozark mountains, friends, family, ULTRA foodie.
Baked Alaska's Achievements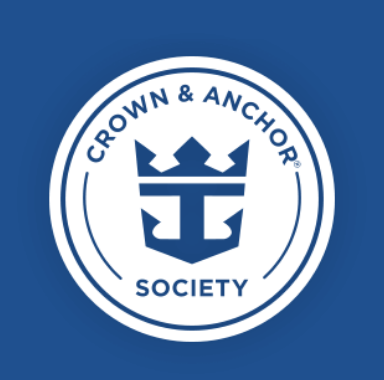 Pinnacle (7/7)
1.4k
Reputation
One of these: a) Overnight accomodations at Coco Cay b) Acquisition of another "widget." Thinking about how Carnival Cruiseline purchased the White Pass/Yukon Railroad in Skagway c) New partnership with some "celebrity" d) Acquisition of another line or new class of ship e) World Cruise

Try here: https://www.cruisetimetables.com/ and do this search:

Also, has anyone used https://www.cruisingexcursions.com?

@Rodand @Wilson which excursions did you book and can you tell me about them? Thanks!

WAAAYTOOO reacted to a post in a topic: We are paying for our son's buddy to cruise with us. How to get trip insurance for "the buddy"?

teddy reacted to a post in a topic: We are paying for our son's buddy to cruise with us. How to get trip insurance for "the buddy"?

We were late leaving Juneau last time we were in port due to someone (and their family) debarking and leaving in an ambulance. I wondered how much that trip, hospitalization, and a further trip to the lower 48 (assuming) would cost and if they had trip insurance to cover that (excursion).

I would appreciate that. Thank you!

Yes, that's it. Thank you! Come on cruising gods, give Speedy her upgrade!

Okay, question for all you suite snobs (affectionately, of course!): We will be on Oasis OTS in a CL for NYE. Does Coastal Kitchen do anything different for the NYE dinner? Trying to figure out if we should eat there for NYE or head to Giovanni's for their Holiday Dinner. Paging @Lovetocruise2002 and @WAAAYTOOO!

I recall there was a web address for Royalup. Can someone refresh my memory please?

@SpeedNoodlesI have the same problem. My Barclays card tries to protect me from myself. Ugh. If I need a new phone, it always denies the initial purchase. I have to call Barclays and tell them the transaction is going through a second time. My BOFA RCG card, which I want to be done with after our next cruise happens, doesn't flag potential fraud purchases that Barclays does. Yay?

Next summer, we are headed back to Alaska on Radiance OS, spending almost a week before in the Anchorage and Seward area fishing. My son is bringing along his buddy, (let's call him DB). The three of us, DS, DH, and I, are covered by our travel insurance policy. I don't know how to get DB covered for the cruise, though. We are paying for all of his expenses except for the air travel to ANC and from YVR. His mom purchased travel insurance for the airfare since she purchased the airfare. However, how can we ensure that he is covered should something unexpected happen (I'm thinking medical emergency/evacuation) DURING THE CRUISE? Or can we? Our travel insurance company says that he cannot be covered since he doesn't live in the same household as the rest of us. To add another nuance to this, he is also unvaccinated and will remain unvaccinated, which could preclude him from the cruise, anyway. I am prepared for that scenario. It is the unexpected medical portion that gives me pause. Does anyone have any ideas on this? @Sharla?

WOW! WHAT IF (yeh, I know) RC booked another family in that suite for that sailing? Holy crud! Given IT and customer service at Royal, I could see this happening.

South Beach shows available cabanas for our Dec 26th Oasis sailing. I doubt that they are squishy.