Posts

1,629

Joined

Last visited

Days Won

2
Profile Information
Location
Interests

RCG, Sporting KC MLS soccer, STL Blues hockey, trivia nights, dachshunds, hiking and fly fishing in the Ozark mountains, friends, family, ULTRA foodie.
Baked Alaska's Achievements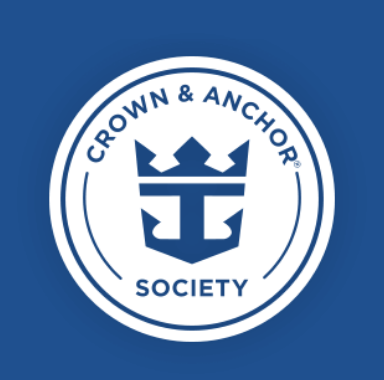 Pinnacle (7/7)
1.6k
Reputation
I was wondering the same for some soccer matches, as well. I've looked before and haven't seen anything. You could approach Royal's Private Journey's and see if they can put something together for you. I've not had any success with Private Journeys, as they ALWAYS have come back to say that they don't have a vendor that can do XYZ. XYZ is always fly fishing. Here is the FAQ from Royal: https://www.royalcaribbean.com/faq/topics/private-journeys

Elegance of the Seas Blue Sky of the Seas Kraken of the Seas (yeh, we beat chy'a last night Seattle! LGB! @RickinSTLGloria!) Glacier of the Seas

Kinda like a mystery movie. "By the end of this sailing, at least one of you will be dead." Cue Vincent Price.

I'm dubious on this: https://www.cruiseindustrynews.com/cruise-news/26542-vancouver-preparing-for-record-year-in-cruise.html?fbclid=IwAR04_CVurM_MN7o3yjZW1V38vja1EV2bXETkErMf8m1dwRU2a7-G44-h4jc

+1 on this although it would screw-up our flights from YVR, but I can fix that. I can't fix stupid (look'n at you, Trudeau). I hope they make up their mind soon and stay consistent for the entire season.

If you look in the back on one of the Aqua Suite Balconies, there are a few people wearing masks on their faces. I do believe that is a current picture.

Given all this BS, I wonder how this will play out with Vancouver debark at the conclusion of Alaska Southbound sailings. @Rene Desmaraiswishing you and your family a rapid end to this situation you find yourselves in.

Interestingly, RC will introduce a contract to a minor and expect it to remain enforce it when a person under the age of consent has their cruise cancelled by the adult that purchased the faire. Namely, RC "refunds" the fare as FCC in the name of each cruiser, even to people (children) who are not old enough to enforce a contract (as opposed to the individual who paid for the fare). It is curious to me how Royal can do this. Even where the ship is registered, there are laws regarding the age of contractual consent.

I wonder: 1) Could our US based MEI TA do this? 2) What if Cruiser in question was a minor, e.g., unable to enforce a contract?

Anthem BC/BS is only covering them if you are sick and they will only send you one test kit per person. Also, they will only send it if your sick. It is not for travel, etc. They will not cover it if you buy it on your own.

I am wondering about one in our travel group who is unvaxxed and chooses to remain so. We booked our upcoming cruise before the vax requirement was put in place by Royal. He is my son's friend and I've paid for his deposit. I'm hoping that they will refund his deposit to me rather than issuing FCC in his name. I don't see Royal doing away with the vax requirement by this summer.

Thought of another name: Coral of the Seas.

Or, Mirage of the Seas. Or, Beauty of the Seas.

I like Concerto of the Seas. Or Sonata of the Seas. Those are my suggestions (that they didn't ask me for).