 Posts

577

Joined

Last visited

Days Won

1
Recent Profile Visitors
The recent visitors block is disabled and is not being shown to other users.
dodgestang's Achievements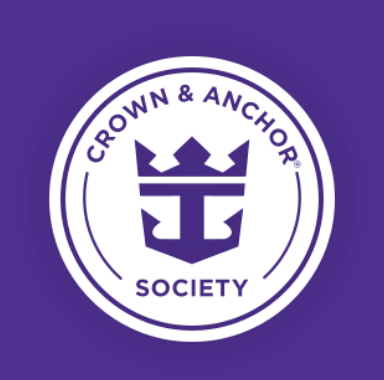 Diamond Plus (6/7)
799
Reputation
We always bring a blutooth speaker....we use it xclusively in our cabin. Love music all day and everyday.....when on board in cabin is really the only place you CAN'T find music

If you are sitting at the table and order the wine, you get to pay...so yes?

Mine was never changed from 1 point. But I'm at D+ now so I don't really care.

The overwater have paved walkway area to water then easy transition to wide decking area. The attendants all ride 3 wheel bikes right out to the cabana.

I take it you left the ship and forget to cash out a couple chips after your last sailing?

I guess that beats my never cruised before so no status to D+ in 8 cruises

I just gamble to have fun. It turns out my level of enjoyment puts into Prime on the first cruise I take every new fiscal year. You'll go crazy trying to keep track of it all and ultimately fool yourself into thinking you're 'getting one over on them'.......

We were going to be a few points shy of Diamond Plus when we went to AK in August....so when we got a free cruise offer for a Jr suite in July...we took it...it put us over the threshold for AK and we got an extra cruise in for good measure. With that said.....I don't think the benefits are really there to 'pay' for a cruise just to tier up most of the time. Since this was a port fees and taxes free cruise that we drove to the port to take and the benefit would be 5 free drinks per day (instead of 4) for 4 people on AK cruise.....So $13x7x4= $364 it worked out pretty closely to be a wash.

It is if you like waves. Just without the dirty water. Sheesh.

The water park has a wonderfully fun wave pool that I spent hours in last time I was there. Was like being at the Jersey shore right after a storm

I hate going to the concierge club on Anthem....it is just too far away from everything and there is no easy way.......the elevators are such a long walk and there are no back stairs or anything for public use to short cut the treck.......I suppose what I'm saying is......how many people actually go

Make sure you tell your CC you are cruising. They love turning off CC the 2nd or 3rd day at sea when RCCL starts hitting them with hold funds/auths against your on board account....and then you are at sea...and its hard to straighten out until you have solid cell service for calls and text messaging.

Just pointing out the weather....sitting outside, drinking wine, soaking in the sun. It had rained the day before, but even then, kids were out on the balcony whale spotting. I wouldn't let the threat of rain dissuade someone from getting a room with a view. That's what I meant by different experiences

We've had extremely different experiences in Alaska

If you use air canada and/or connect through Toronto Airport....you will miss the cruise. I literally watched Air Canada cancel a flight out of Philly the day before the cruise and tell passengers how they wouldn't get to Vancouver now until 2 days later (the day after the cruise left port) because of their inability to get flights in the air with crews or get ground crews in place to support the flights that were flying into/out of Toronto.