 Posts

431

Joined

Last visited

Days Won

1
Recent Profile Visitors
The recent visitors block is disabled and is not being shown to other users.
dodgestang's Achievements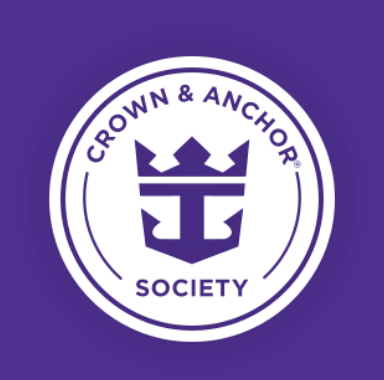 Diamond Plus (6/7)
591
Reputation
Ship phot-ogs told us to take our masks off on Adventure every time they took our photo.

This is interesting since all four of us, My, Wife, Kid 1 and Kid 2 will all pass 140 on our spring break cruise in April..... as much fun as it would be....I don't really want to get 4 glass blocks for the same vessel on a trip where I am flying to sail

Only go with money you can afford to lose ;). I get a lot of free cruises.....but the free cruise perks haven't completely offset the 'down side' of gambling because they tweak the odds a little so big hits pay less. I still have lotsa fun though

I buy all inclusive drink package for 2 adults and refreshment package for 2 kids on every sailing except when we are in star class. Now that we are Diamond, I only buy the soda package for the kids and the wife and I have diamond drinks, and the kids get their smooth fix as well with the diamond drink vouchers so that saves us money on every sailing. With that said....I only travel in suites to begin with.....however....if do normally buy drink packages like I do, there is some benefit to be realized long term by reaching the diamond status......but......to see those gains you also have to be planning to sail a lot more in the future. At least.....that's how I see it

As long as it doesn't become the golden shower room on some sailings....everything is ok

The internet says...... "Elite, Invitation only lounge for casino VIPs"

As someone who travel star frequently I can tell you.......it has to be tiring from a Genie perspective the amount of people that simply ignore the reserved things that they put out there. I can also imagine it is even MORE frustrating to see them completely ignored on mostly empty ships. Obviously they are supposed to smile and be nice to everyone....but I can understand when/why cracks start to show.

Well....you could always go for the owner panoramic on 17 ;). We had that booked for August this year but ultimately moved to Adventure since we knew it would be cancelled. The rear facing lofts on Anthem are cool enough with their big wide windows......side view on Oasis I can see only getting better as you roll into port and can sit there sipping coffee

Well....look at it this way......there is now a higher chance of being asked to stay in your room for extended periods while on board should you come into contact with someone who then tests positive for covid.....would you rather spend a day watching tv in an interior....or sitting in the hot tub on your private balcony?

Sub 10 minute wait for boogie and surf and that was only because it was middle of change over.....so people queued up. 30 minutes later they were practically hot lapping (Drag racing term for making a run, running around back to the start line and waiting for only 1 or 2 people and getting right back at it)

Was just in the ADV in the Royal suite which is on the hump deck 10.....we could hear some banging from up above but never enough for us to consider it bothersome. Was akin to when we lived in an apartment and the upstairs neighbor would occasionally walk heavy to the bathroom ? Bear in mind though.....we sailed at about 1/3 capacity....so in 12 months assuming we are back at full ships....there may be more noise that might arise to a bother on my personal scale.

Just sailed on Adventure with two 14yr olds and a 10 yr old. Got off the ship in Cozumel and did RCCL excursion no problem. Don't use adventure ocean so can't comment. Pools, slides, flowrider...all still fun for the kids. CoCoCay still fun for the kids Only real 'negative' was some of activities our 10 yr old wanted to do were 'vaccine only' so she couldn't do rock and roll trivia and a few other things.

We just flew in to Nassau and got on ship same day. We had some headaches with out seat assignment going away when we went to check in that added stress....and the plane left 30 or so minutes late, but we ended up on the plane and on board without any major issues.

Obviously what would make this all better is if RCCL assigned a personal case worked to every cruiser to walk through the evolving landscape. Someone who would call you every day and confirm you read the email communications, where up to speed on the latest requirements from CDC, RCCL, countries you will be visiting. Perhaps they can fill out the paperwork for you as well. Maybe even take the test to make it completely seamless and easy for you to properly enjoy your cruise vacation. Of course the tens of thousands of passengers who have already successfully navigated these waters without personalized hand holding might be a little jealous....but it's the least we can do to personally absolve you of any personal responsibility in your life.