Posts

810

Joined

Days Won

2
Recent Profile Visitors
The recent visitors block is disabled and is not being shown to other users.
CruiseGus's Achievements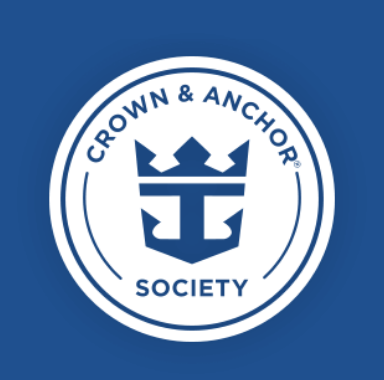 Pinnacle (7/7)
855
Reputation
I believe that it is no price adjustment (or Best Price Guarantee) after the Final Due Date, NOT after you have made final payment.

on my recent cruises they have begun seating My Time dinners (as they no longer are having a dedicated dinning room, as they did Pre-Covid) 30 minutes after early seating starts. They just don't let you book a My Time dinning reservation on line until the 6:30/6:45 time frame.

@Matt may an article on the blog about "Interport Cruises in the Med" would help to bring this to the attention of more of us cruisers.

So sorry this is happening to you and the other 1200 guests. I had never heard of Royal doing a sailings like this (Thanks @Mr, Cruiser for the link). Where x number of passengers board on a Saturday for seven days in one port. Then at then at one of the ports of call they board more passengers who don't get off in the next few days with the original passengers. (I know some cruise line does this with 14 day cruises out of Barbados, where you can board for 7 or 14 days but each one in Barbados) I can see why Royals IT had trouble with this as it would be very complex programing. The concerning part would be the reservation disappearing altogether, but understandable if they did a cruise reset on the app at the conclusion of the first itinerary.

Holiday Inn Express Ft. Lauderdale Cruise-Airport, 1500 SE 17th Street Causeway is very close to port. The just did a major addition in the last 3-5 years. also a lot of cruisers like the Embassy suites in the same area, though it is much older and some say in need of an update. There are a few others in that SE 17th street area that may fit your need. Also a lot of people like to stay in the Dania Beach area, just south of the airport (same area as the Hotel that Matt mentioned had a recent review). Personally I like being a little closer to the port.

@bobroo good point!! I have also been noticing when booking on line if you ask for 2 rooms, they seem to be pricing you more for that option than for 2 separate rooms. At least I have seen some of that recently while doing pricing exercises. Would make business sense, do to the limited number of connecting cabins at times where both are still open to book.

OP's cruise is really close in, but it is nice to see that My Time may be filling up like it used to before the shutdown. Now if I just hear that they are going back to a dedicated dining room with times available at the same start time as the rest of dinning, we will be back to normal.

@trishmarie I have found it varies by which ship you are on, and more likely "who" manages the restaurant on that ship. While haven't often asked for anything from the MDR menu when eating in CK, I always check early on in the sailing if I can get the MDR Broiled Lobster Tails rather than the "Buttered Poached Lobster" that is on the CK menu and can sometime be ... (We'll just leave it at that). My experience has been only around 60% of the time is the CK resturant manager willing to travel food from the MDR. I always check the CK dinner menu the day before and if I find that the MDR is more to my liking I either go to the MDR or just order it up to be delivered to my cabin.

@Tony Sky As long as you look over the venues that require show reservations (normally the Broadway show; Aqua show; Ice show and Comedy Club) right after you board on first day, while waiting on cabin to open, you should have a good pick of show times. Then if you want decent seating just don't try to walk in 5-10 minutes before the show and not expect there to be a lot of people there, we normally go in about 20 minutes early and there are plenty of selections available.

just off Symphony last week, the RC Visa rewards redeemed OBC is a Refundable OBC. Just received the unspent $210 credit back to the card yesterday. All OBC is listed when posted (no mater how you look at it, App, TV, account print out) as either Refundable or Non-refundable (most of it is this). If it is listed as Non-refundable guest services cannot do any thing to change it no mater what documentation you have. That is the way it was sent over from shore-side and can't be changed.

Don't forget to put your displeasure with smoking being allowed on your post cruise survey. I do every time.

Yes IT is not caught up yet. Boarded Saturday in Miami, did not ask for proof of vaccination (of course we had our cards just in case) Health question are now only 3 and can be done many days before embarkation, actually at check in now I believe. Answers are Yes/No. Are you vaccinated. Have you had your booster. Are you more than 26 weeks pregnant.

Yup, only 3 health question now and they are Yes-No. Are you vaxed. Have you had your booster. Are you more than 26 weeks pregnant. (Not exact wording, but you get the meaning) No card asked for, did not even ask to see my passport.