Posts

678

Joined

Days Won

2
Recent Profile Visitors
The recent visitors block is disabled and is not being shown to other users.
CruiseGus's Achievements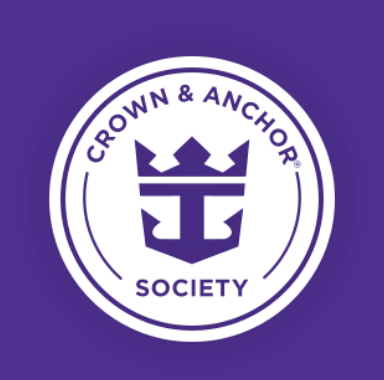 Diamond Plus (6/7)
718
Reputation
my experience NO 6 am is the earliest delivery.

@Mattgreat advice!! I have been watching for my future cruises and the Voom prices have been consistently climbing. Maybe it is just when I'm cruising, but also there have been no price drops on my cabins either.

is the flight so close it has not yet been ticketed? Once ticketed at least with AA I could then make any changes I needed or wanted the time i used Air2Sea. At least that was my experience, I also like @smokeybandit only used them when there were still question marks early on about if the cruise would happen.

CruiseGus reacted to a post in a topic: Royal Up (if available) on back to backs...anybody got experience?!

As @twangsterstated earlier, "Food is personal" as well as subjective. The key point, at least to myself, made by the OP @DocJr was " my first ever cruise". My advice to all first time cruisers is eat in the MDR every night that way you know what both the included no extra cost food is like and the MDR atmosphere. I would say on your 2nd cruise then try stepping out to either Specialty Dinning or the Windjammer for dinner if you like, as you now have something to compare those venues to. In this case for @DocJr i would modify my aforementioned advice if in a Grand Suite or higher and have the Suite Concierge make you CK (Coastal Kitchen) reservations and eat there every night for dinner for the very reason that you now know what is included with your suite on this class of ship. You can always try something else for your next sailing. BTW don't forget to eat breakfast and lunch in CK also, at least a couple of times. Enjoy your FIRST cruise!!!

I believe that each voucher has an expiration date printed on it

Let's get back on track to the original subject. I sure hope they are not replacing the duck with a chicken dish. One of the reasons I like to cruise is we eat food not on our normal menu at home like duck, lamb and even warm water lobster. In the midwest we have plenty of great beef, pork and chicken, so I don't really want that on vacation. Btw we also cruise to escape the cold winters, so it's not a complete deal breaker.

Al Miller reacted to a post in a topic: Are studio cabins supposed to be more expensive than if you travel in a double occupancy cabin as a solo?

trying to explain Royal's pricing scheme is an effort in futility. I've been researching 2024 cruises this week and over half that I've priced it is cheaper to pick your cabin than to select a "Guarantee"

And we both think Breakfast opens up way to late late in the mornings on a cruise ship. We'd prefer that both venues open by 6am every morning, I hate waiting around for opening till I can have my breakfast.

Almost any drink you order will be covered by that $13. ?? Limit. There are exceptions for very top shelf call liquor like Johnnie Walker Blue, they hardly have any of these type liquors anymore. Special drink help if you have the recipe to show them, most will attempt if they have ingredients and you know that recipe

I'm pretty sure you were correct the first time you wrote it, at least if you were using definition 1. Now if you were using # 2, you should be sorry. Just call it the way I see it.

Seems I have just started paying attention, since my restart in August, but from what i have seen, almost every server makes there own drinks at the bar, unlike what they do at the bars where i live where they order up the drinks at the bar and the bar tender actually makes them. Yes most restaurants have to travel to another bar but I have witnessed those servers that I've seen coming in from restaurants make the drinks themselves

Everything EXCEPT the ice show, they required you to have reservation via the app in mid May for the ice shows.

@Matt, you are correct in that this is not just a cruise industry problem. My Example is as a Marriott Titanium, staying at a full Marriott, I am entitled to lounge access where pre-covid they served a full breakfast for free, now almost none of them are open again. They could open the on-site restaurant for breakfast, but not the lounge?? Oh wait and now they will no longer service or clean my room daily unless I specifically request it, wait isn't that what I paid for? Absolutely not just a Cruise industry problem.

Personally we love Holiday Cruises, Xmas and Thanksgiving only because of our unique situation both weeks generally only cost 2 vacation days total. Well we "love" everything except the COST and extra Lots of Kids (ours are now grown). We also like to do the "Ducks", but again unique in that we "hide" them somewhere where we can sit close by and see them, then marvel for somtimes more than an hour at everyone that walks past when they are looking right at them and just don't notice.

I have been making it a point to talk with my bartenders a lot since the re-start and the exclusive use of the "All Day" vouchers. After I get to know them, especially so on my 3 b2b cruises, I have started to talk about the vouchers with them, although about half just smile and say they can't comment some have opened up. They told me most of the bar staff dislike those with vouchers as opposed to those with the UBP, because at least with the UBP they know they have at least contributed to the "Gratuity Pool" Those of you that say they tip are apparently a large minority according to my sources. We always gave a $1 a drink in the lounge before Covid, but after Covid, last August we started tipping on out voucher drinks usually $5 for both of us are getting a drink or $2 individually. I came up with these figures based on the daily drink specials are $10+18% or $1.80 grat and $13+18% is a $2.34 gratuity, so my figures at least in my mind are relatively close. All JMHO, I hope all of you are able to enjoy your cruise.