Posts

109

Joined

Last visited
Recent Profile Visitors
The recent visitors block is disabled and is not being shown to other users.
Dawn T.'s Achievements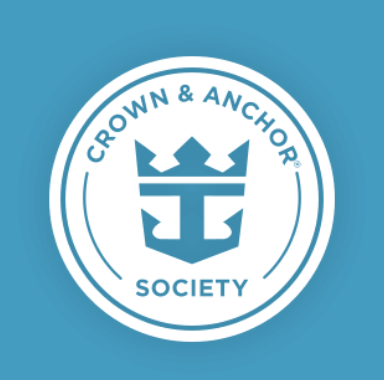 Diamond (5/7)
111
Reputation
Hi. So sorry for the long wait for a reply. I just saw this. I'm not sure you could find out on embarkation day, but I wouldn't be surprised. From what I have been reading here, days before the trip is the norm for finding out of an upgrade through Royal Up.

Hi @Jakejosa. My husband and I always use the valet option to park in Tampa. We think it is worth the extra money. Very easy to drop your luggage, give your key to the valet, then check in at the valet stand to get your ticket. When the ship returns, you just go to the valet stand, and they bring your car to the curb. It was an extra $5 per day the last time we were there. Here is their website: https://www.porttb.com/parking . We always book it in advance.

Hi, Kayla. Two of our royal up offers expired, but we had a crown loft suite pending for a least a week, maybe 2. Then 3 days before we sailed, it was awarded. Fingers crossed you might still get your JS!

My husband and I were on Symphony for the 9/11/21 cruise. We had a grand suite booked. We bid $990 (total) for an owner's suite, $990 (total) for a crown loft suite, and around $2,000 (total) for an aqua theater suite (2 BR). Probably a couple of weeks before the cruise, the owner's suite bid and the aqua theater suite bid showed expired. The crown loft suite bid continued to show pending. Three days before the cruise the upgrade to the crown loft suite was awarded. The crown loft suite was amazing! We loved being on deck 17, so close to the Coastal Kitchen and the suite lounge.

My husband bids all the time, but we have only won once. It was on a 9-night Anthem New England / Canada cruise in October. We went from a balcony to a junior suite. He bid the max of $1,000. The price difference to pay for the upgrade was consistently $3,000, which was the reason I booked the balcony. We feel like we got a great deal. We were assigned to JS 6632 which was awesome. That balcony was really meant for a warm weather cruise!

My kids had cabin 10729 years ago. You can definitely see the ocean. It is a long walk down the hall to the back of the ship. It is really a long walk to anywhere on an Oasis class ship! My pictures aren't great, but this can give you an idea of the view.

Hi all! Price drops have been so rare for me that I only check occasionally now, rather than daily or weekly. I got lucky with 2 price drops recently. For an Explorer cruise in April 2020, which was booked in May 2019 in a junior suite, I saved $721 in May of this year, then another $148 in June. We were also booked on Explorer in a junior suite out of Rome this September. I moved it to Odyssey in a junior suite out of Rome in September 2021. The move was done in May, before final payment was due. Royal had not cancelled the cruise yet. I repriced it in June and saved $899. Very excited to save so much on two trips!

Our flights are Lufthansa also, but booked through United. They don't show cancelled. Bummer. Maybe the cancellation is coming? I hope so. We booked business class, so they weren't cheap. I would love to get a refund and not be tied to one airline choice for next year's trip.

Hi @ScottinFLA1. My husband and I were supposed to sail out of Rome on Explorer on 9/8/20. We decided before making our final payment that we were not going (even if Royal didn't cancel), so I moved it to Rome September 2021 on Odyssey. I did pay for our airfare back in December, so I'm waiting to see what the airline does. If they cancel, I will take a refund. If they don't cancel, I will take the future credit and use it for the cruise next year.

This happened to my kids on Harmony last March. They were in an oceanview balcony and the app showed them as Sea Class. The paper SetSail Pass was correct though, and didn't show the Sea Class. No magic upgrade to a junior suite. I will admit that when I saw it on the app, I did wonder.... ?

In Sydney, unlike the cruise ports in Florida, they enforce the actual boarding times on the SetSail pass. We cruised out of Sydney in March 2019. @twangster also mentioned this in his current blog: The cruise terminal has no waiting area inside so appointment times are strictly enforced. Once the ship is ready to board they'll open the doors and start looking for early appointment times.

This happened to us once. My husband and I drove to Fort Lauderdale for a 5-night trip on Majesty. I boarded the ship with him, but ended up getting off before we sailed to go home due to a family situation. He stayed and sailed solo. He received 10 points for the trip.

Hi @JoyJoy. You mentioned that you have the Key. With the Key you will get priority disembark. Your luggage tags will be marked as "Key" guests, not one of the numbered tags. Your luggage will be in the specific area for Key guests, and you should be escorted off the ship. We had the Key on Anthem out of Cape Liberty, and it was awesome for the disembark. Hopefully you will have a similar experience in Miami. Maybe someone else can add their experience out of Miami. Have a great cruise!

My husband and I had the Key on Anthem last October for a 9-night sailing. We were booked in a balcony cabin. We wanted a junior suite, but the prices were ridiculous when we booked (around $3,000 more). We always get 2-device Surf and Stream anyway, and we had a $100 OBC to use. We paid $19.99 per person for the Key. My husband always bids on RoyalUp when he has the opportunity. He started out with a mid-range bid for a junior suite, but decided to change it and put in the max bid. About 10 days before the cruise, we got the upgrade to a junior suite for the max bid of $1,000. Based on the price difference between the balcony cabin and the junior suite, we felt like we got a great deal. We loved the cabin, and we ate dinner in Coastal Kitchen every night. It was wonderful! We did not cancel the Key because of the upgrade, since it was to a junior suite. With the Key, we absolutely loved the embarkation day lunch in MDR with the Chops menu. We also loved the disembarkation day breakfast. We didn't take advantage of any seating for shows or private hours for activities. We were only able to take advantage of priority disembark at one port, and it was great. We just got off the elevator, asked where to go for the Key, and they let us get in the line right at the exit. We had excursions booked in all the other ports and had to meet in the theater and they escort you off. I know getting the Key is a personal choice, and I can tell you for the Anthem cruise we absolutely loved it! We didn't even take advantage of all it had to offer either.

Hi @SMOKEY0202. This is exactly what my husband and I are doing this September. I would rather not move hotels from Rome to Civitavecchia for the night before the cruise. Can you tell me what transfer company you used for your trips to the port and back to Rome after the cruise?