Posts

139

Joined

Last visited
Geoff P's Achievements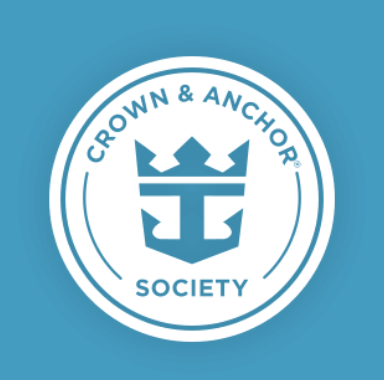 Diamond (5/7)
82
Reputation
Yea I would agree with everyone else, a day trip to the cape in the summer would just be frustrating…never mind on a holiday weekend, traffic will be awful…it is a good possibility as to why they canceled it.

This is purely just an observation by me, but when looking at the cruise mapper site when you click on the Crystal Endeavor it now says it is part of Silversea Cruises and has the Silversea logo there. Looks like they may have purchased a brand new expedition ship

Lol, the buy one get one 50% off still doesn't look good for ours in September

How does adjusting the itinerary work with cruises like from the northeast to Bermuda, or the short 3 nighters to the Bahamas if a hurricane is coming through? Like we have a 5 nighter to Bermuda in September, I don't really care if the itinerary is changed, just curious what it might change to? Canada maybe?

I checked in the cruise compass section but didn't see one, does anyone have a cruise compass from a recent 5 night Bermuda cruise on adventure?

I have ordered just the strawberries in the past and only order 1 in my wife's name and it was enough, 1 plate of I think 9 chocolate covered strawberries…I'm not positive but assuming that if you ordered for both of you then you would end up with 2 plates of strawberries and double the champagne

I think everyone needs to really adjust expectations a little as we work to get back to "normal". Not just in the cruise industry but everywhere. So many new people working in new jobs needing to be trained or gain experience, supply issues, delays etc…it's going to take time to get better, until then need to adjust expectations and live with some of the minor stuff…and like Matt said, if something is really wrong it never hurts to politely say something or ask etc.

This is an interesting thought…especially with Radiance and Voyager class hitting that end of life point at the same time, and obviously Vision class prior to that. Would Royals fleet be completely comprised of Oasis, Icon, Quantum and then Freedom class being the smallest? This does kind of limit the variety of itinerary a little though, would it be too limited for Royal?

Not a fan, but it does kind of align with Oasis, so I guess it fits

I've ordered the chocolate covered strawberries before and it was there by the end of the day on boarding day, but not right when the room was ready. For our next cruise in September I purchased the anniversary package so I'm hoping it will be there when the room is ready, but I'm also kind of planning on it not being there until later in the day.

I've never had a bad experience on Jet Blue and personally would look to book with them over most others if I have the option.

We were wondering about this as an excursion as well, either doing Oasis or Anthem out of NJ and with only a partial day at Port Canaveral wasn't sure if we would have enough time. How much time do you really need to see the majority of Kennedy Space Center? I know some of the ships get to port at noon, would half day be enough?

Just wish they had more than 1 ship out of NJ over the winter, just having Anthem from October/November through April kind of limits the options for sure.

Yep that's the one! First and only time so far going out of Bayonne, otherwise we've only gone out of Miami on our other cruises. Really enjoyed going up and past the statue and seeing the city while turning around, going under the bridge was great too. Going out of Bayonne again in September

On our last sailing before the shut down in 2020 the captain sailed Anthem up past the statue then turned around before heading out to sea…I've seen on Facebook a few others saying they've had this experience as well, but sounds like it isn't guaranteed. This is from our sail away, I was in the solarium and it was rainy so not the best picture.