Posts

104

Joined

Last visited
Geoff P's Achievements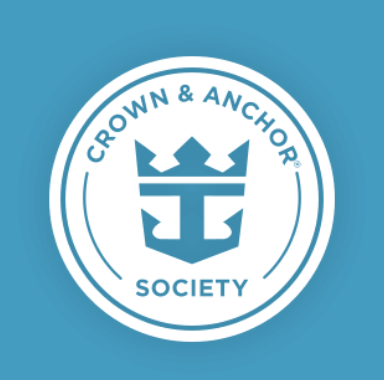 Diamond (5/7)
55
Reputation
Adventure is actually in St. Maarten right now, so maybe just canceling it's Europe season knowing they werent going to bring it over there this year anyway? I wonder how they decide which ship to start with as they have some other ships in the Bahamas already

This just popped up on my Facebook...looks like Adventure will be restarting from Nassau in June 2021

Geoff P reacted to a post in a topic: Crew reconstitution? Will there be a change in strategy in how you bring them back?

I liked Key West as a cruise stop, it's like the perfect amount of time there...and it's way better than say, Nassau. I've been to Key West a few times, both on a cruise and for a week long vacation once, the week there was too much, could've done more like a long weekend, but stopping for a day on a cruise is nice. I don't think the people that own the businesses by where the cruise ships dock don't want us there...unfortunately they were apparently out-voted.

I like the "traditional" look of a ship, so most of the older smaller ships as far as exterior esthetics are concerned in the RCL fleet...but I actually like the quantum class ships...probably an unpopular opinion but I think the oasis class ships are ugly from the outside...I think they're awesome with all they offer...but just that they look like someone put a hotel on top of a barge...a barge that was slightly too small for the hotel at that, and there's just no real contour on the side of the ship, just rows and rows of balconies.

I'm ok with having to have the vaccine to go, really doesn't bother me. Really would rather not have to wear the mask while on vacation. We always have ours on while out in public now and really don't mind it, half the time I forget it's on...but really hoping by our next cruise we don't have to wear them, that's in 2022 though.

Sept. 24, 2022 Adventure of the Seas ?

Geoff P reacted to a post in a topic: Arnold Donald, CEO of Carnival, says full fleet cruising by year end 2021

That's awesome! We didn't make money on it but with the OBC and FCC we essentially went on that one for free. Plus having a FCC hanging around makes it much easier for me to convince my wife to book another cruise, can't let those credits go to waste haha! I definitely agree, not in any rush to say over in Bayonne again anytime soon after that, although our hotel was in Brooklyn, still wasn't great for sure.

We were on this one with you! Not sure how you guys felt but we actually ended up enjoying the trip even with all the delays and changes, with Anthem being only half full, plus the compensation Royal gave us made it pretty nice! Also opened us up to Bermuda to the point where that's the next cruise we're booking to try it out during their normal season.

Does Baltimore get released with the northeast sailings? I didn't notice any of those up yet in this batch. also with Empress gone, wondering if there maybe another ship coming up to Bayonne for the summer, looks like currently will be Oasis and Adventure with Voyager in Boston. thanks for posting about the new itineraries out, was waiting for Bermuda out of Bayonne in 2022!

Not really hoping to watch the shows in the aqua theater from the balcony just kind of wondering what there might be for a view from the balcony other than the people across the way lol

This is perfect, thank you!

Just curious how these rooms are...are they near anything or is it a super long walk to get everywhere? what type of view do you have? The aqua theater, can you see the ocean at all out of the back of the ship? Do you see random people climbing the rock wall lol...thanks!

I wouldn't rush to book on Enchantment again, but if the itinerary was right then I would go on her again.

I think they also changed the details to the rewards have to be used within 1 year, which I don't think was there before. I was looking to use the 10% discount on a 2022 cruise but won't be able to as the sail date will be outside of 1 year.

Limited sample size for us only sailing on Enchantment and Anthem with RC, but would say Anthem so far. We loved the solarium and sailing out of NJ felt the ship was perfect for it. I felt like there was a lot to do but I don't think the ship felt too big either. That said, we are looking forward to trying a different class of ship for our next cruise.