Posts

126

Joined

Last visited
Geoff P's Achievements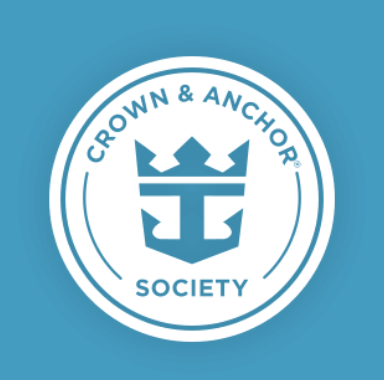 Diamond (5/7)
76
Reputation
Yep that's the one! First and only time so far going out of Bayonne, otherwise we've only gone out of Miami on our other cruises. Really enjoyed going up and past the statue and seeing the city while turning around, going under the bridge was great too. Going out of Bayonne again in September

On our last sailing before the shut down in 2020 the captain sailed Anthem up past the statue then turned around before heading out to sea…I've seen on Facebook a few others saying they've had this experience as well, but sounds like it isn't guaranteed. This is from our sail away, I was in the solarium and it was rainy so not the best picture.

Sorry, I realized I asked this under the Europe discussion… I just mean in general on that deployment schedule, I was looking more for Northeast and short Caribbean

Just curious, when it says sail date summer 2023-winter 2024, is that like through April 2024, or December? I'm assuming April, but hoping December lol.

Anthem just had its dry dock during the shutdown

The wait staff in the main dinning rooms…have never had a bad experience. Our last cruise our waiter was Elvis from India, he and my wife were talking about how much she likes Indian food and he said he would take care of her, brought out off menu Indian food for her to try, she loved it. Just a little extra that really makes the cruise that much better, we really enjoyed all the staff on that cruise though.

Would suck to be cancelled, but I'd be 100% ok with that compensation, especially right now with missed ports and whatnot.

I just posted on this old one as it was related to what I was asking, so no worries!

We would fly in a few days early, do a few days in Disney, then head over to the port after that, so wouldn't be flying in day of, but driving (or some form of transportation) from Disney property to the port…just wasn't sure if it would be better to travel to the port the night before and stay closer to there, or if it would be easy enough to just drive from Disney the morning of the cruise

For those who have done this, Disney and then cruise out of port Canaveral, how easy is it to get from Disney to the port? I know typically nobody recommends traveling in the day of the cruise, but this seems close enough that grabbing a Lyft/Uber that morning and heading to the port would be ok, right?

I don't know, most of the names on that list are pretty bad…My guess would be like most are saying and it will be either Melody or Aria of the seas.

While I agree it's too expensive…it's not really $88 per day, as it is BOGO 50% off and you have to purchase the package for both adults in the room, assuming double occupancy, comes out to $66 per day per person. For us, my wife doesn't drink so it's really not a good sale at all.

Haha, it was innovative, when it was introduced years ago…

There's also Jewel and Brilliance in the Radiance class, so just made me wonder why they chose Enchantment

Do they normally do a vision class ship in Alaska? Also interesting is that Enchantment has a trip to Hawaii at the end of the season just like the other ships, does that mean it is going to end up in Australia or Asia similar to Quantum, Ovation and Radiance?