 Posts

42

Joined

Last visited
Profile Information
Gender
Location
Interests
Recent Profile Visitors
The recent visitors block is disabled and is not being shown to other users.
Hoppy2cruise's Achievements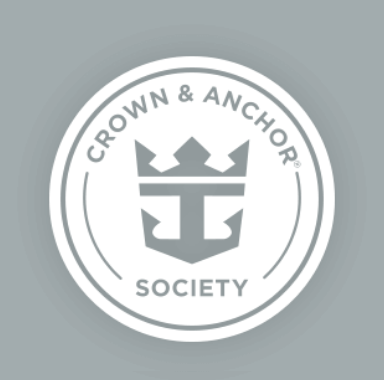 Platinum (3/7)
23
Reputation
Unless the divorce papers stipulate she was reverting to her maiden name, I would assume the marriage license would be needed to complete the bridge. Hopefully, a supervisor can approve what she has this time, but I would advise getting a new drivers license ASAP to prevent future confusion.

I check resident, military, senior, etc every booking and have been pleasantly surprised a few times - including this week when I checked prices on cruises we booked last month and scored $721 military discount on our September 11 Mariner cruise! He never carries his DD-214 though. He just shows his retired Navy ID card. Lori

Hoppy2cruise reacted to a post in a topic: FDA approves Pfizer's vaccine for ages 5 to 11. Will Royal makes changes?

Look at your cruise history to determine which ships you were on when you hit 140 and 210 blocks. Call C&A and tell them which one you are missing. Unless you missed the 140 in the 2011 conversion (people have reported blocks were not awarded if earned because of the bonus points during the conversion), they will send you the appropriate blocks.

I believe she can find proof by reading her Cruise Compass for the day she visited Cozumel. Do you have your copies? Maybe you could scan yours to show her proof. I doubt that would stop her entitled rant, however.

She will be Diamond - not just be "considered" Diamond- and have all the Diamond perks allowed at her age. It doesn't matter how many actual points she has earned. She will not advance to D+ until her personal points reach 175. Let's say she has 65 points based on her own cruising history. She will remain Diamond until she earns the additional 110 required points, but every seapass until that time will show she is Diamond.

Hoppy2cruise reacted to a post in a topic: Covid testing snafu creates public relations nightmare for Royal Caribbean in Galveston

This assumes they knew to check in online. It is unlikely anyone will ever know the facts.

If you are vaccinated and willing to risk that your health insurance will cover you, you are okay to do that. If, however, you are NOT vaccinated, you need to have a travel insurance policy with specific covid/evacuation coverage to be allowed to board. See protocols for your cruise for specifics.

Yes. Galveston, for example, requires all over 12 to be fully vaccinated. That allows families to cruise since children over 12 can be vaccinated. I believe only Florida doesn't allow proof of vaccinations to be required so it is unlikely Royal will go the 95% route in that state - although Carnival appears to be doing it successfully and NSL is suing to force the issue.

Crown & Anchor Terms & Conditions state One (1) gift is awarded per relationship. I have 14 points more than my husband, but we are linked so we both show the same number of points. I did wonder if we would receive a second block when his personal total hit the milestone and the answer was no - not even if we were not linked.

Points to be earned are not listed anywhere on your reservation or invoice. For most cabins, it is 1 point per night. Exceptions: suites receive an extra point per night as do guests staying alone in a double occupancy cabin (so solo in a suite = 3 points per night). Whatever number of points that are normally received are doubled during the 2X incentive. In your case, you'll receive 1 point per night + 1 extra point for being in a suite. 7 x 2 = 14 x 2 = 28 for the cruise. Approximately 2 weeks after you complete the cruise, your Crown & Anchor points will be updated to reflect points earned on that cruise. You'll find your total earned points when you log onto your account.

Yes, since the cruise was booked prior to September 30, 2021 AND you are at least GOLD Crown & Anchor member when you begin the cruise, your 7 night Symphony cruise will give you 28 points. This also assumes that your Crown & Anchor member was listed on the reservation at the time of booking and you complete the cruise. Hopefully this link will take you to the website and the details for the program: CruisesCrown & Anchor Society Double Points Offer FAQs | Royal Caribbean Cruises

Lobster tails are only available on Caribbean cruises. Sorry - no lobster night on European cruises.

Yes, mistakes do happen, but a simple phone call to C&A would resolve the status issue. I don't find the wording in the terms & conditions confusing at all. (A Crown & Anchor Society member can be added into a relationship with other family members in the same household and receive equivalent tier status; however Cruise Points will remain according to actual cruises taken and calculated using the Program level accrual system described above.)

Sadly, I do not think anyone will be cruising for quite a while. I believe the clinical trials for children will have ended and all who want a vaccine will have access by the time we cruise. If the vaccine is required to cruise, only those who can not or will not be vaccinated will not be allowed to cruise. Of course, I do hope I'm wrong and cruises will begin much earlier. In that case, vaccines will likely be required - even if that means the first cruises will be without children.

Once a person is linked to another, both receive points even if both do not cruise. For example, I have cruised a whopping 7 nights more than my husband and it was in a suite. His cruise history (that is, his actual cruises) show he has 376 points. His C&A level states Diamond Plus 390 points. The same is true for a minor child in relationship with a parent. The child could cruise one time and have 5 C&A points in his cruise history, but his C&A status would show his parent's level and points. For example: Diamond 170 points. His cruise history would still show his 5 C&A points, but his C&A level would state Diamond 170 points. On his 18th birthday, he retains his parent's status, but reverts to his actual points earned. His new C&A level would be Diamond, 5 points. In order to reach Diamond Plus, he would need to earn an additional 170 points on his own. Let's say the child reaches his 18th birthday and his parents embark on a cruise the next day. Due to technical error, he was NOT immediately removed from the relationship on his 18th birthday. Due to that glitch, he would also have the additional points from the parent's cruise added. His C&A level would show Diamond PLUS, 177 points. Once the discrepancy was found, he would revert back to Diamond with 5 points. This is the appropriate status - the one he received due to the relationship link as of his 18th birthday.