 Posts

35

Joined

Last visited
Profile Information
Gender
Location
Interests
Recent Profile Visitors
The recent visitors block is disabled and is not being shown to other users.
Hoppy2cruise's Achievements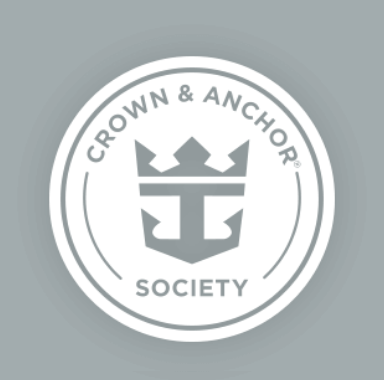 Platinum (3/7)
16
Reputation
Yes. Galveston, for example, requires all over 12 to be fully vaccinated. That allows families to cruise since children over 12 can be vaccinated. I believe only Florida doesn't allow proof of vaccinations to be required so it is unlikely Royal will go the 95% route in that state - although Carnival appears to be doing it successfully and NSL is suing to force the issue.

Crown & Anchor Terms & Conditions state One (1) gift is awarded per relationship. I have 14 points more than my husband, but we are linked so we both show the same number of points. I did wonder if we would receive a second block when his personal total hit the milestone and the answer was no - not even if we were not linked.

Points to be earned are not listed anywhere on your reservation or invoice. For most cabins, it is 1 point per night. Exceptions: suites receive an extra point per night as do guests staying alone in a double occupancy cabin (so solo in a suite = 3 points per night). Whatever number of points that are normally received are doubled during the 2X incentive. In your case, you'll receive 1 point per night + 1 extra point for being in a suite. 7 x 2 = 14 x 2 = 28 for the cruise. Approximately 2 weeks after you complete the cruise, your Crown & Anchor points will be updated to reflect points earned on that cruise. You'll find your total earned points when you log onto your account.

Yes, since the cruise was booked prior to September 30, 2021 AND you are at least GOLD Crown & Anchor member when you begin the cruise, your 7 night Symphony cruise will give you 28 points. This also assumes that your Crown & Anchor member was listed on the reservation at the time of booking and you complete the cruise. Hopefully this link will take you to the website and the details for the program: CruisesCrown & Anchor Society Double Points Offer FAQs | Royal Caribbean Cruises

Lobster tails are only available on Caribbean cruises. Sorry - no lobster night on European cruises.

Yes, mistakes do happen, but a simple phone call to C&A would resolve the status issue. I don't find the wording in the terms & conditions confusing at all. (A Crown & Anchor Society member can be added into a relationship with other family members in the same household and receive equivalent tier status; however Cruise Points will remain according to actual cruises taken and calculated using the Program level accrual system described above.)

Sadly, I do not think anyone will be cruising for quite a while. I believe the clinical trials for children will have ended and all who want a vaccine will have access by the time we cruise. If the vaccine is required to cruise, only those who can not or will not be vaccinated will not be allowed to cruise. Of course, I do hope I'm wrong and cruises will begin much earlier. In that case, vaccines will likely be required - even if that means the first cruises will be without children.

Once a person is linked to another, both receive points even if both do not cruise. For example, I have cruised a whopping 7 nights more than my husband and it was in a suite. His cruise history (that is, his actual cruises) show he has 376 points. His C&A level states Diamond Plus 390 points. The same is true for a minor child in relationship with a parent. The child could cruise one time and have 5 C&A points in his cruise history, but his C&A status would show his parent's level and points. For example: Diamond 170 points. His cruise history would still show his 5 C&A points, but his C&A level would state Diamond 170 points. On his 18th birthday, he retains his parent's status, but reverts to his actual points earned. His new C&A level would be Diamond, 5 points. In order to reach Diamond Plus, he would need to earn an additional 170 points on his own. Let's say the child reaches his 18th birthday and his parents embark on a cruise the next day. Due to technical error, he was NOT immediately removed from the relationship on his 18th birthday. Due to that glitch, he would also have the additional points from the parent's cruise added. His C&A level would show Diamond PLUS, 177 points. Once the discrepancy was found, he would revert back to Diamond with 5 points. This is the appropriate status - the one he received due to the relationship link as of his 18th birthday.

Although we have had multiple cruises canceled this year, only one is listed in past cruises. The only reason I can imagine it is there is that we have outstanding FCC for only that cruise. Of course, no points were awarded since the cruise was not completed. FYI- the extra credit for suites did not begin until 2004. Beginning in 2003, an extra cruise credit was awarded for cruises of 12+ nights. Prior to 2003, all cruises earned 1 credit. Although credits were converted to points in January 2011 and reflect in the total points earned, we all continue to see 1 or 2 points for every pre-2011 cruise. Hope you find a way to prove you cruised during the missing years. My understanding is a seapass card or welcome aboard picture can be used as proof if you don't have your original confirmations.

It is my understanding that the answer depends on who canceled the cruise. If we we cancel, we will not receive a Travel Protection Plan refund. If Royal cancels, we will receive a Travel Protection Plan refund.

From NextCruise Terms and Conditions: 3. Cancellations. If the guest cancels a NDN Booking the cancellation terms applicable to your booking (which may vary from country to country) will apply. For Junior Suite and below categories, the reduced deposit will be held in full penalty (i.e., forfeited). If additional monies have been added to the booking fulfilling the required minimum deposit amount prior to cancellation and the final payment due date, Royal Caribbean will issue a future cruise credit ("FCC") for the required deposit amount less the $100 per person service fee. For Grand Suite and above categories, if the cancellation occurs prior to the final payment due date an FCC will be issued to the guest named on the cancelled NDN Booking in the amount of the nonrefundable deposit paid for that guest, minus a $100 per person service fee, in countries where FCCs are offered. 1 The FCC may be used only towards the purchase of a Royal Caribbean International cruise and expires 12-months after the issue date (the "Expiration Date"). Any amount remaining after the Expiration Date will be void and forfeited. The FCC is non-transferable, non-refundable, and not redeemable for any other form of compensation, credit, or cash. For NDN Bookings that require a deposit of $100 or less, no FCC or any other compensation or credit of any kind will be issued.

The suite perk that I enjoy the most is that the Concierge will make dinner reservations in speciality restaurants for us pre-cruise. We like to purchase the 3 night dining package. Royal will assign the restaurant the first night, but it isn't always our choice. Rather than going to a speciality restaurant upon boarding to book the nights/locations we prefer, we have found the Suites Concierge will do this for us. He/she will email 5-7 days before the cruise with a list of perks and offer assistance. We reply to the email that we have X package and would like to request he/she make the reservations and list our choices. There has been a light breakfast and lunch set up on the SL for our past few cruises. We are light eaters during the day and find eating in the SL to be a great option. There are rarely more than 3-4 others in the SL at that time. I hope this does not end once cruising begins again. We do enjoy one room service breakfast per cruise. Eating Eggs Benedict on the balcony has been a tradition for years.

Is your Thanksgiving Cruise on Anthem this year or in 2021? Since Allure wasn't due to move to Galveston until November 2021, I'm not expecting any announcements until the current crisis is over.

I believe Allure has to have SOLAS required routine maintenance and inspections, including azipod repairs, so it might be possible that smaller changes such as converting Sabor to a new speciality could be possible. Maybe?

We had to switch from MTD to early traditional on our Voyager cruise in February because MTD actually started at 7 (may have been 6:45). I'll check the Compass. Due to health issues, I can't eat that late. I love MTD so I hope this isn't going to be fleetwide. EDIT: Just checked the Compass and.MTD was listed as 6:45-9 PM only.