 Posts

165

Joined

Last visited
Recent Profile Visitors
The recent visitors block is disabled and is not being shown to other users.
HtownHolly's Achievements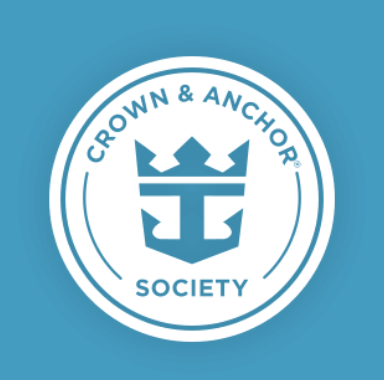 Diamond (5/7)
103
Reputation
I'd expect it to be twice whatever you normally would get.

We just got double points on our 8/15 cruise on Indy. Just in a balcony and not single occupancy, but for a 7 night cruise we got 14 points each.

How are y'all doing on the way back with that hurricane headed through the Gulf? We came back "behind" Grace on the Yucatan, last week.

You're correct, it was the first revenue sailing out of Galveston (for RC at least... dunno about Disney and Carnival). Crowds were non-existent. With a capacity of something like 3,400, there were fewer than 1,300 aboard (and like 70 were un-vaccinated kids). Some stuff was not operating, which was a bit of a bummer: no ice skating or skating shows, no laser tag, no escape room. Grease had one performance (the final night) and Windjammer wasn't available for dinner. Embarkation and debarkation couldn't have been easier - in part because of the lack of people, but also the facial recognition at customs is easy-peasy. Food was great, staff was SUPER HAPPY TO SEE US - our head waiter called the stateroom the day after we opted out of MDR, to see if we were unsatisfied with dinner, haha. To be honest, it felt like a little bit of a ghost town, BUT... absolutely zero issues with chair hogs around the pool, LOL! It was a nice change of pace, though I think I'd prefer a bit more hustle and bustle onboard, and to have all amenities open and running. The ship is in great shape - it was our first time on her, and we really enjoyed it.

Had a great time on Indy last week! Our next scheduled cruise is Allure on 12/18/2022 out of Galveston, and because it's so far out (I don't think I want to cruise during summer vacation anymore -- TOO HOT, and because we have a school age kid, our options to get away are limited), I decided to upgrade my original booking which was one Central Park balcony and one Ocean View balcony, to a JS that's connected to an Ocean View balcony. It'll be nice to have a tub, and with double points now extended through that sailing date, it'll put us almost to Emerald. I'm going to keep this a surprise for my family. Moving on up ?

We used lanyards with badge ID sleeves on them. They are the same size as a credit card. Try to get one that's clear on both sides, because for some stuff you they need to scan the barcode on the back.

Interesting. There seems to be an explanation gap between "restricted" and declaring. Like, if you have a seashell and declare it, can it be allowed, or would it automatically be confiscated because it's a "restricted" "animal product"?

I didn't save them, but they were all uploaded to the group. I don't see anything in that day's compass that mentions bringing things back onboard, one way or another.

And yeah. I was just called "rude, hateful and just as ridiculous as the RC crew" after saying I bet that the truth is it's not allowed on, but enforcement of that is inconsistent, and added that I hope she can put this seashell thing behind her mentally so that the rest of her honeymoon isn't ruined. Sounds like an extended Bridezilla experience.

That was my understanding as well (plus… how about not just helping yourself to the native organic materials anyhow?) but this person was adamant that it's not illegal, and that RC "stole" the shell from her, and is demanding proof (from fellow passengers) because RC folks on the ship were "lying" to her. I think it's commmon sense, personally… especially with a conch shell which can hide who-knows-what in it. But I guess once something is "special" snd "sentimental", common sense flies out the window.

Thanks! I've given up on this person who has gotten aggressive towards any response that isn't cited, and has now declared this her worst cruising experience ever and will never use or recommend RC again. She added "Carnival was much better!" I think she's be better off sticking with them, if having a conch shell confiscated has ruined her honeymoon.

Yeah I cited what I remembered about Aruba as an example, and was told to present laws and facts, not my "opinion." I did not disembark at Cozumel this time around so don't remember what signage may have been there. Honestly this person sounds like a real pushy type, but I can't find sources yet, to definitively say "not allowed" (sources being laws, regulations, or even anything on RC's website, and since ai didn't get off the ship there, I can't say there was a sign).

Someone elsewhere online was griping that a conch they found while in Cozumel was taken away from them by RC, apparently after Mexican "officials" said it was OK. No details about who inspected it, and when asked this person said they rinsed it off with the saltwater (adding "it's the same ocean that touches the US") so it was "clean enough" to make it legal. Anyone know where to find RC's policy on disallowing found seashells to be brought onboard? This person sounded ready to go to war, so I'm trying to see what info is out there.