Posts

210

Joined

Last visited
Profile Information
Gender
Location
Interests

Scuba diving, geocaching, stained glass, biking, cards, Mexican train, reading, discovering new foods and sites.
Recent Profile Visitors
The recent visitors block is disabled and is not being shown to other users.
FireFishII's Achievements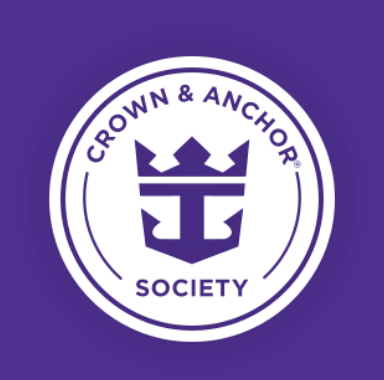 Diamond Plus (6/7)
174
Reputation
FireFishII reacted to a post in a topic: Return to the Scene of the Original Crime: Allure Sep 3-11, Star Class

FireFishII reacted to a post in a topic: Here We Go Again! - Allure of the Seas - Sept 25-Oct 1, 2022 - Star Class

@SFaz - it looks like the mud slides are still affecting the cruise ships being able to dock or even tender at Skagway. Between that and the high winds/waves, RC may be playing the safety card and canceled the port. I hope you have a great vacation - no matter where you end up. Just say flexible and have another drink. LOL https://khns.org/more-ships-cancel-calls-to-skagway-and-one-visits-without-docking

Thanks. I did not know that.

They may had to cancel the port. I am hearing/reading stories that Alaska is being slammed with storms. Not sure if the storm is near Skagway but that could be why they have canceled the port. https://news.yahoo.com/disaster-declared-alaska-intense-storm-180814887.html?fr=sycsrp_catchall

I would think they would reimburse your credit card instead of OBC.

Thanks for everyone's point of view on the 2 locations. It sounds like I could enjoy both since I am both a very active person but also love great views and history. I have been at Coco Cay and was able to get a cabana in the Beach club. My brother, husband, and I went on the sea do tour and had a blast. But then the entire family (6 of us) enjoyed sitting back in the afternoon, chilling out. I definitely want to try the water park if I go back with my kids and grandkids. It sounds like I would enjoy Labadee with its beautiful beaches and views. I would be unable to do the roller costar due to a vertigo thing but I would enjoy the zip line. Now I just need to find a time to book my next cruise.

I see that most RC Caribbean cruises offer either Coco Cay or Labadee as a port. So, that got me wondering: which is better? Coco Cay or Labadee? Is it worth picking an itinerary based on one or the other or both? Many thanks in advance!

While I have not tried scuba diving on a RC Shore excursion, I have learn from other cruise lines that it is not worth my time and headache of hauling my equipment around just for a dive or two. When I want to scuba dive, I will go to a place or live-a-board that specialize in scuba diving.

If you can't find an umbrella, ask someone. I am sure they will find one for you.

But my brother on a previous cruise loved the dolphin swim.

For me, Nassau was added as a last minute due to a cancellation of another port (damn cartel). I got tired of waiting for RC to update the shore excursions. But even after they added the shore excursions, there was not much available that was not a beach or some resort. Why would I want to go to a resort when I have a ship resort. So, I made up my own shore excursion that had something for everyone in my party (a party of 6). Rum, chocolate, wine, zoo (Ardastra Gardens & Wildlife Conservation Centre), and biking. I would not do Ardastra Gardens & Wildlife Conservation Centre again. Very small. I did not like the rum. The chocolate only had tours at a set time and we missed our tour. So, the wine at Graycliff was the only thing worthwhile. Oh and the biking - SCARY with those roads and drivers. At the port, there are very pushy vendors but since we were forewarn, we stayed away from where they set up.

@Pooch and @Southern Waters - my kids have taught me that I should down when I take a selfie. This way, when someone looks at your picture, they are not looking up your nose. LOL! But if you look at my picture, I went with my best quarter of my face.

Any port the first time is a favorite - even with pushy people because I am not afraid to push right back. While Nassau did not have much appeal to me, I did discover Graycliff Hotel. The food and wine were fantastic! You can walk there in about 15 minutes. So, I guess I really don't have a least favorite port. I can always find something - even if I have to do a self tour.

I really enjoyed my experience with the Chef's Table. I don't usually like white wine but I thought the pairings were good. I would definitely go again. And yes, that dessert was AMAZING!

@Aron_Ross - sorry I never got back to you. The food was good. But I don't think it was anything special. My family had too many restaurants picked out so it made the Taste of Royal almost meaningless. If we were not doing any other specialty restaurant, then the Taste of Royal would have been a treat. Just my opinion.

Definitely link your reservations ahead of time. This way, only 1 person needs to make the changes. If you don't want to like the reservations, then make sure you have everyone's reservation number (I think that is what I used) to change their dinner reservations for them. It is easier for 1 person to make the changes then 15 or 5.